The (spicy) recipe for spaghetti alla Corte d'Assise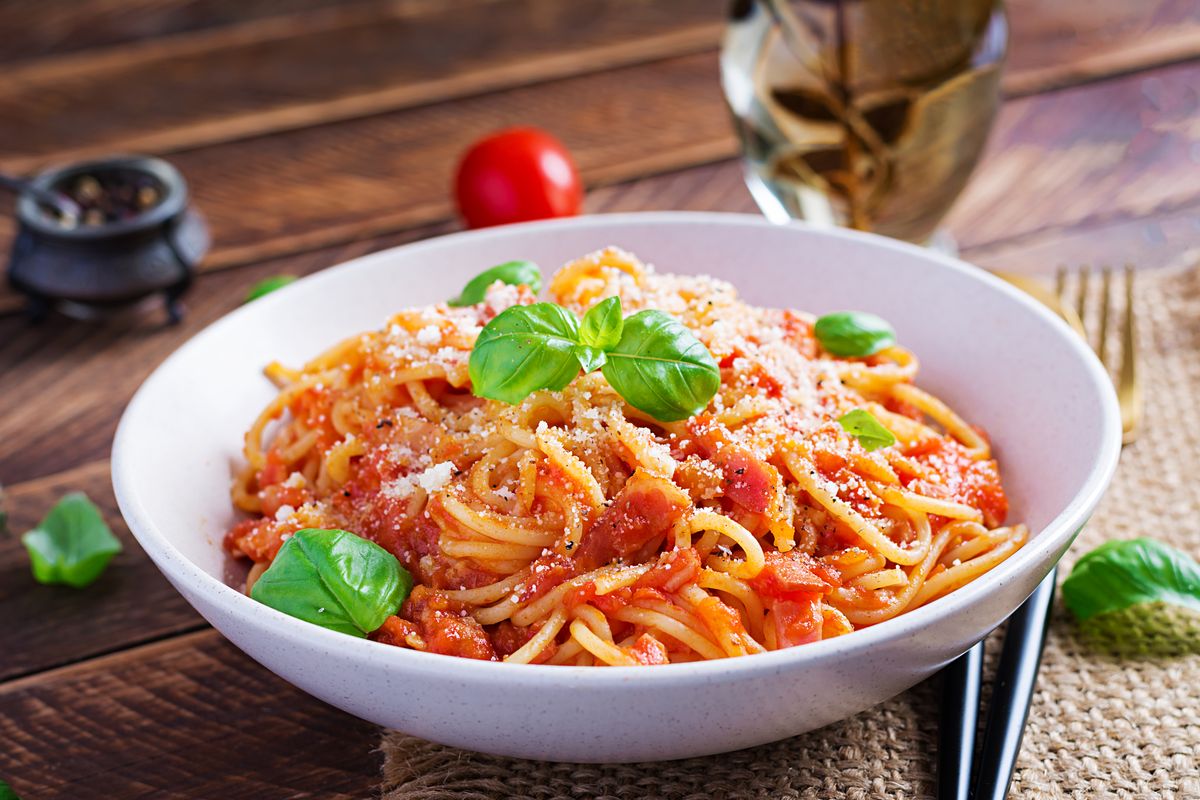 Spaghetti alla Corte d'Assise are a first course of the Calabrian tradition, made with genuine ingredients including chilli pepper.
The recipe for spaghetti alla Corte d'Assise has an interesting story. It would have been invented in 1958 in the "Da Rocco" restaurant in Marina di Gioiosa Ionica . In fact, it is said that one evening – very late, just as it was closing – a judge entered this restaurant asking to taste the house specialty; the chef had to improvise with what he had in the kitchen.
In this way, the preparation of these spaghetti with simple sauce would have been born, flavored with the typical chilli pepper and with pecorino cheese . The recipe was so popular that it was revived and named in honor of the Court of Assizes for which that judge worked. From that moment, we can enjoy this typical first course that contains the flavors of Calabrian cuisine.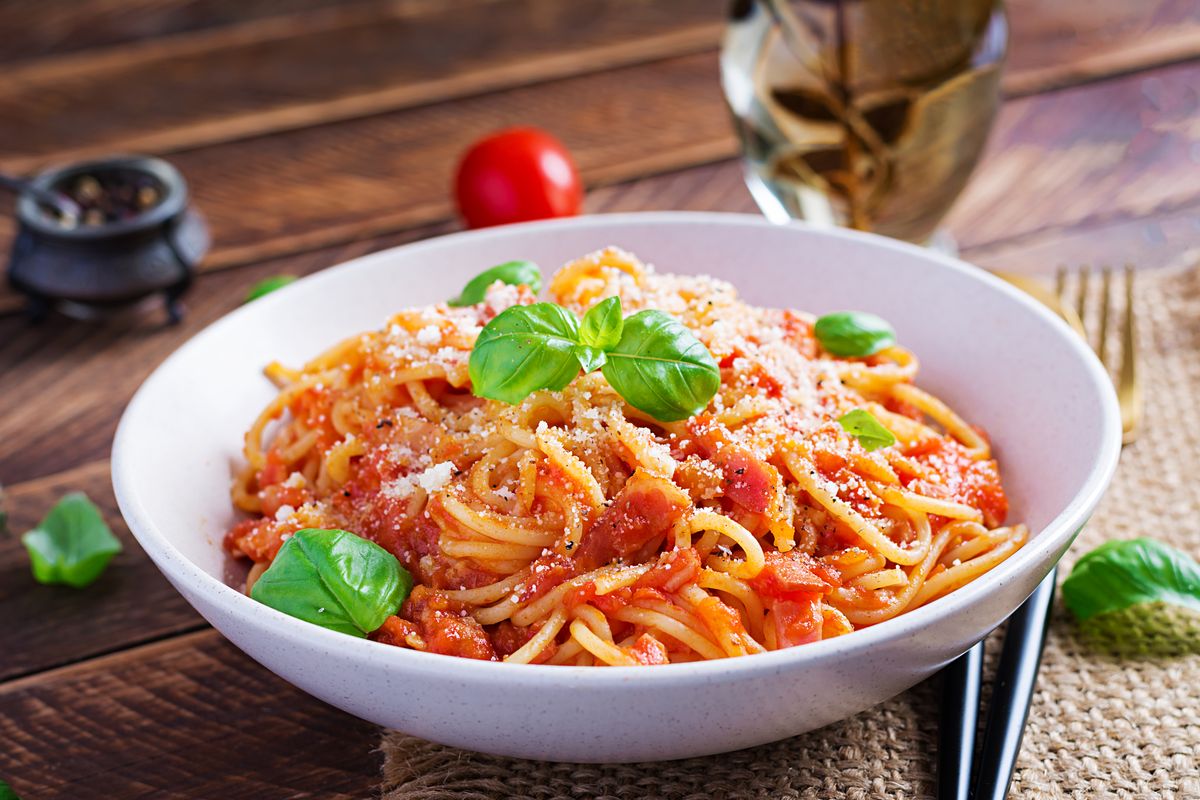 Preparation of the recipe for spaghetti alla Corte d'Assise
To begin, pour a drizzle of oil into a pan and heat it on the stove.
Chop the garlic and then also the chilli pepper; put them in the frying pan.
Next, pour the tomato sauce and add the chopped parsley and a handful of salt. Leave to simmer over low heat to reduce the sauce.
Meanwhile, bring a pot full of salted water to a boil. Dip the spaghetti inside and cook only partially .
At this point, recover a glass of cooking water and drain them.
Transfer the spaghetti to the pan; add the cooking water, the grated pecorino cheese and a drizzle of oil.
Complete the cooking of spaghetti in a few minutes, mixing everything.
At the end, serve and flavor with a sprinkling of grated pecorino and basil leaves.
storage
Spaghetti alla Corte d'Assise are a simple but tasty Calabrian first course, also suitable for Sunday lunch. The best advice is to consume it immediately .
Find out everything there is to know about Calabrian 'nduja .
Riproduzione riservata © - WT