This bread is ready in 11 minutes: let's do it together (in a pan)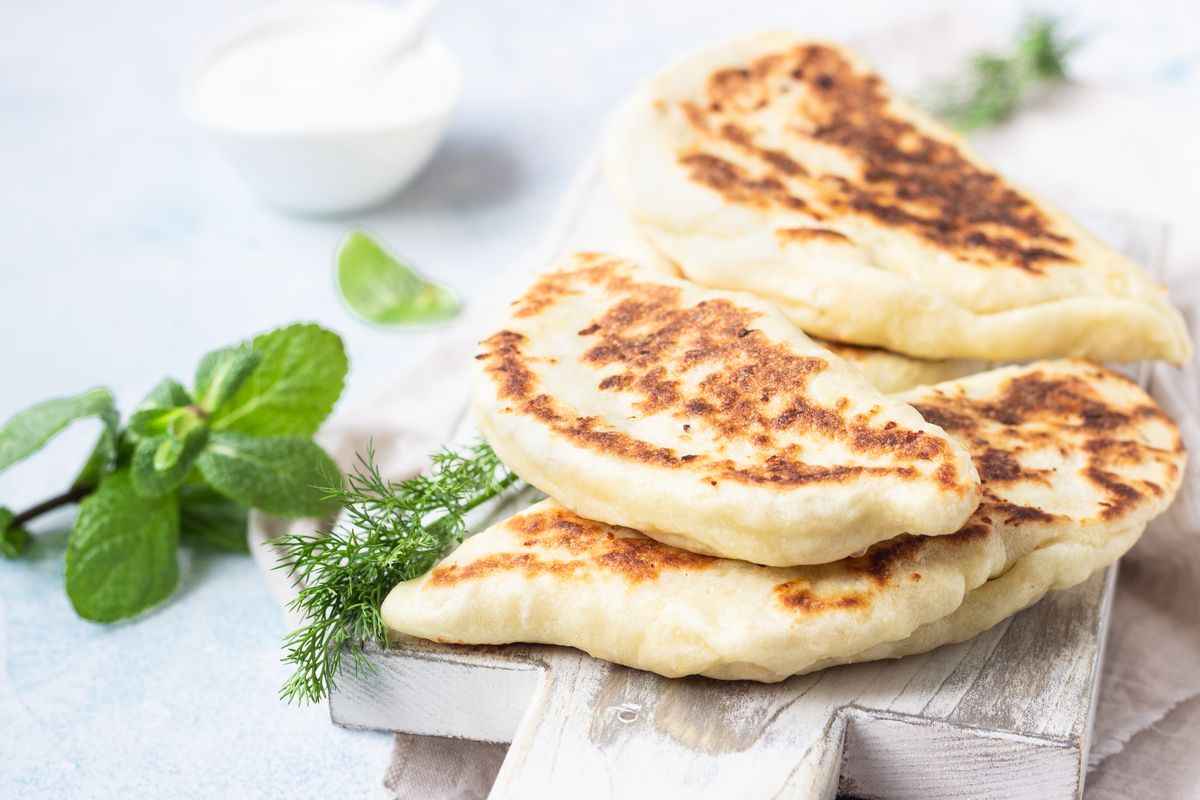 Soft and fragrant, pan bread is the solution to all your problems. Here's how to prepare it quickly and without yeast.
You too must have found yourself, at least once, in an awkward situation where you needed bread but you didn't have the time to go buy it or wait for the long leavening of homemade bread. Pan bread was born in response to all these problems !
The recipe for quick bread in a pan is prepared with a few simple ingredients : flour, water, oil and baking soda. Exactly: we will prepare an excellent pan bread without yeast, an ingredient not always present in all homes. However, don't imagine a compact consistency: bicarbonate alone will make the bread slightly light and perfect for all uses.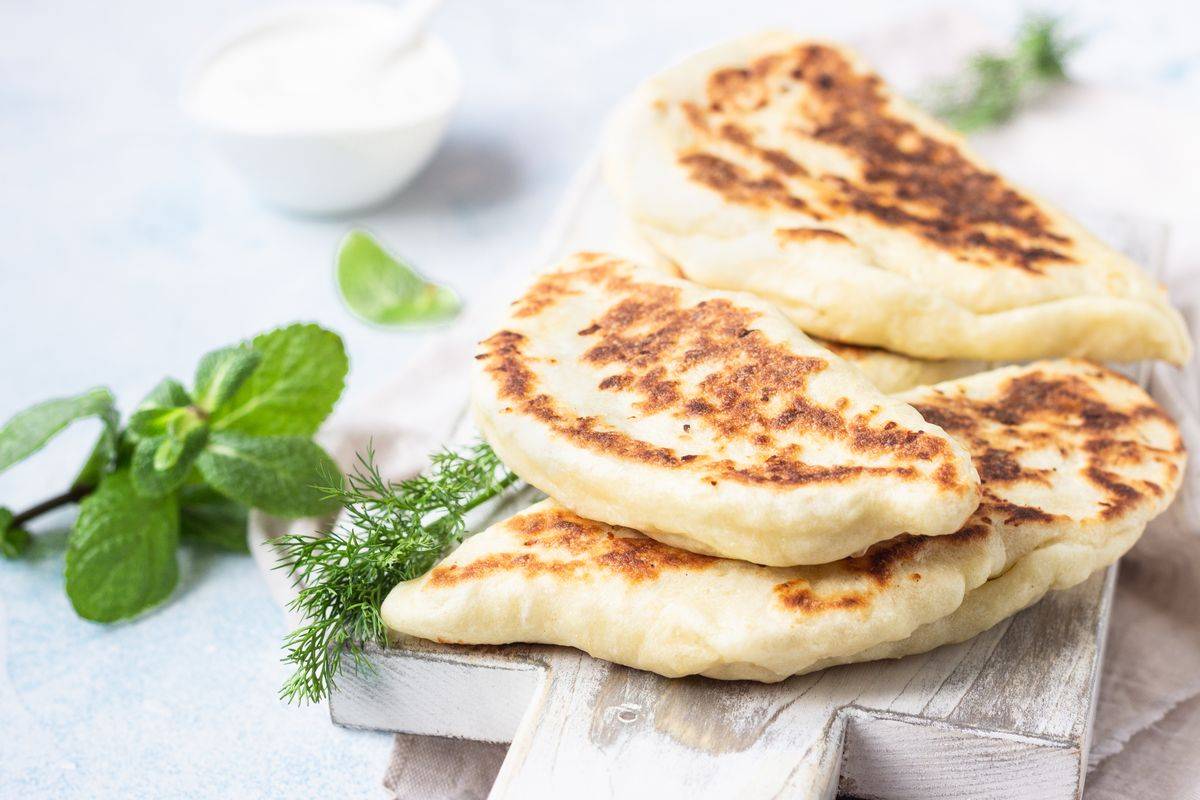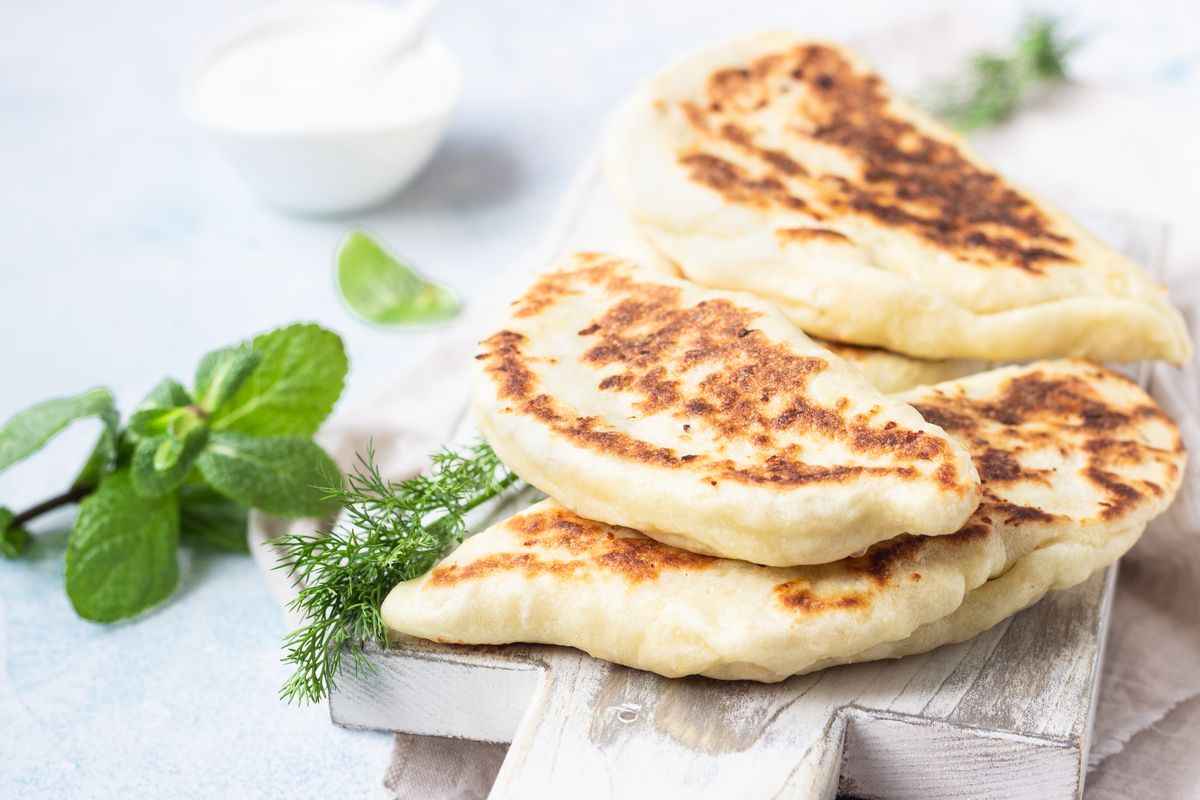 How to prepare bread in a pan
To make this quick recipe, first put the flour , salt and baking soda in a bowl and mix quickly.
Then add the oil and water , a little at a time, mixing first with a wooden spoon and then by hand.
Knead on a floured work surface until you get a smooth and soft dough.
Divide the dough into four equal parts and roll them out with your hands or with a small rolling pin until you obtain a thickness of about 1 centimetre.
Heat a lightly oiled frying pan and cook the sandwiches over low heat for 3 minutes on each side, until they are golden brown.
Try them hot, just removed from the pan, with the filling of your choice.
This bread is also excellent as an appetizer, served cut into slices and accompanied with homemade hummus . Alternatively, use this dough as a base for preparing delicious pan-fried pizzas, ideal for last-minute guests.
If you prefer the classic recipe, try our homemade bread : you can't go wrong !
storage
We advise you to enjoy this bread while it is still warm and just "sautéed"! However, you can keep it for a maximum of 1 day in a cool, dry place and inside a paper bag. We do not recommend freezing.
Riproduzione riservata © - WT