Tiella di Gaeta: the original recipe with octopus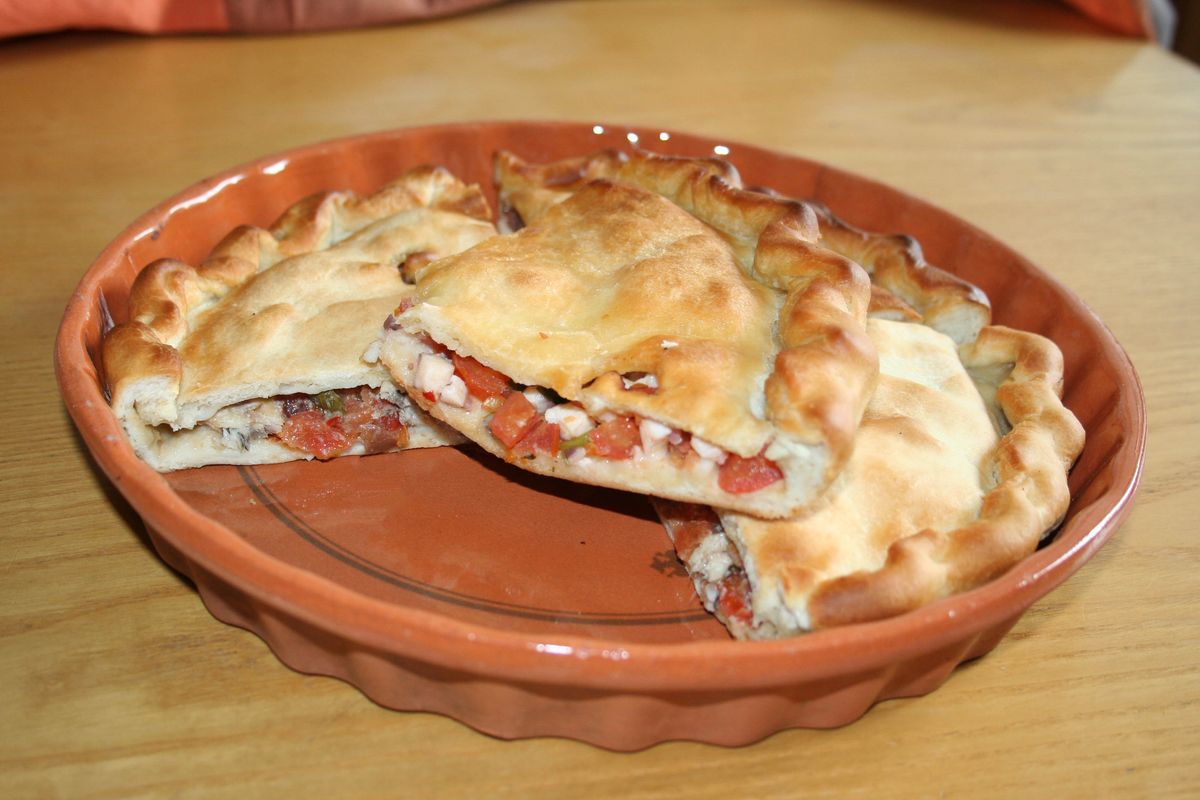 Tiella di Gaeta: the ingredients and the recipe to prepare the rustic pizza typical of the city of Gaeta. Here's how to prepare the version stuffed with octopus and tomatoes.
A tasty and stuffed rustic: here's how to prepare the tiella di Gaeta stuffed with octopus and tomatoes. The typical recipe of this cottage is based on two stuffed puff pastry discs. In addition to the octopus filling , other recipes include a filling of escarole and anchovies, cod or escarole and olives. Traditionally the tiella is cooked in the oven in copper trays and the filling must be very soft . Here is the step-by-step preparation.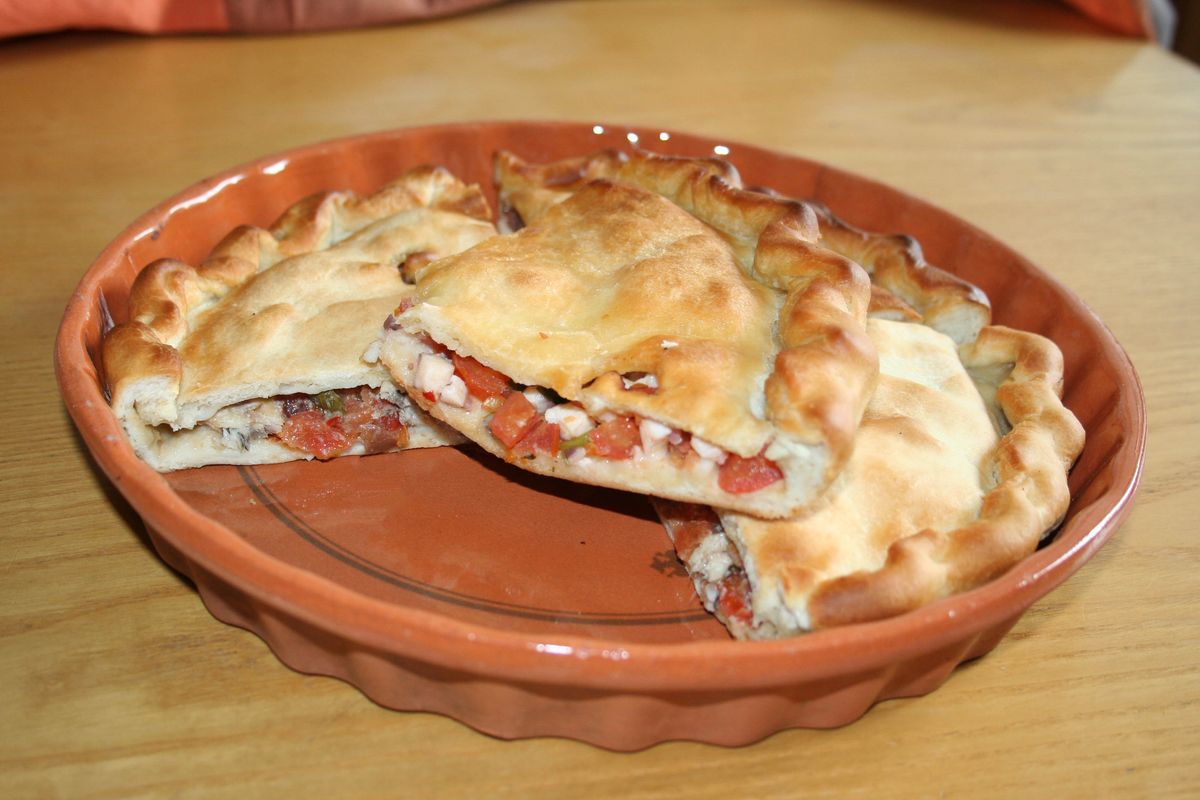 Preparation of the tiella of Gaeta
First of all, dedicate yourself to the preparation of the octopus: take the cleaned octopus and cook it in warm water for 20 minutes then turn off the heat and let the octopus cool without draining it from the water.
In the meantime, dedicate yourself to the preparation of the dough : put the yeast with 3/4 tablespoons of oil and a pinch of salt in a large bowl, add the warm water and mix well.
Also add the flour a little at a time and start kneading to obtain a compact and soft dough.
Cover with a clean cloth and let it rise for 30/40 minutes .
Drain the cold octopus and cut it into chunks, transfer them to a bowl and season with minced garlic, pitted Gaeta olives, chopped tomatoes, chopped chilli, parsley, salt and olive oil. Mix well and leave to flavor for 15 minutes .
Take the dough, divide it into two equal parts and roll it out well so as to obtain two discs . With one of them line a round pan with a diameter of 28 cm , stuffed with the stuffing of seasoned octopus and cover with the second disc of dough.
Close well by sealing the edges, prick the surface with the help of the prongs of a fork and brush with olive oil.
Bake in a preheated oven at 180 ° C and cook for 30/35 minutes .
When cooked, remove from the oven and let it cool for a few minutes before serving.
If you prefer, you can prepare the tiella di Gaeta with vegetables by replacing the octopus with vegetables of your choice.
Alternatively you can try the recipe for the ricotta and spinach savory pie !
storage
We recommend keeping the tiella gaetana for a maximum of 1-2 days in the fridge, well covered with cling film. We do not recommend freezing in the freezer.
Riproduzione riservata © - WT