Time saving recipe: spaghetti omelette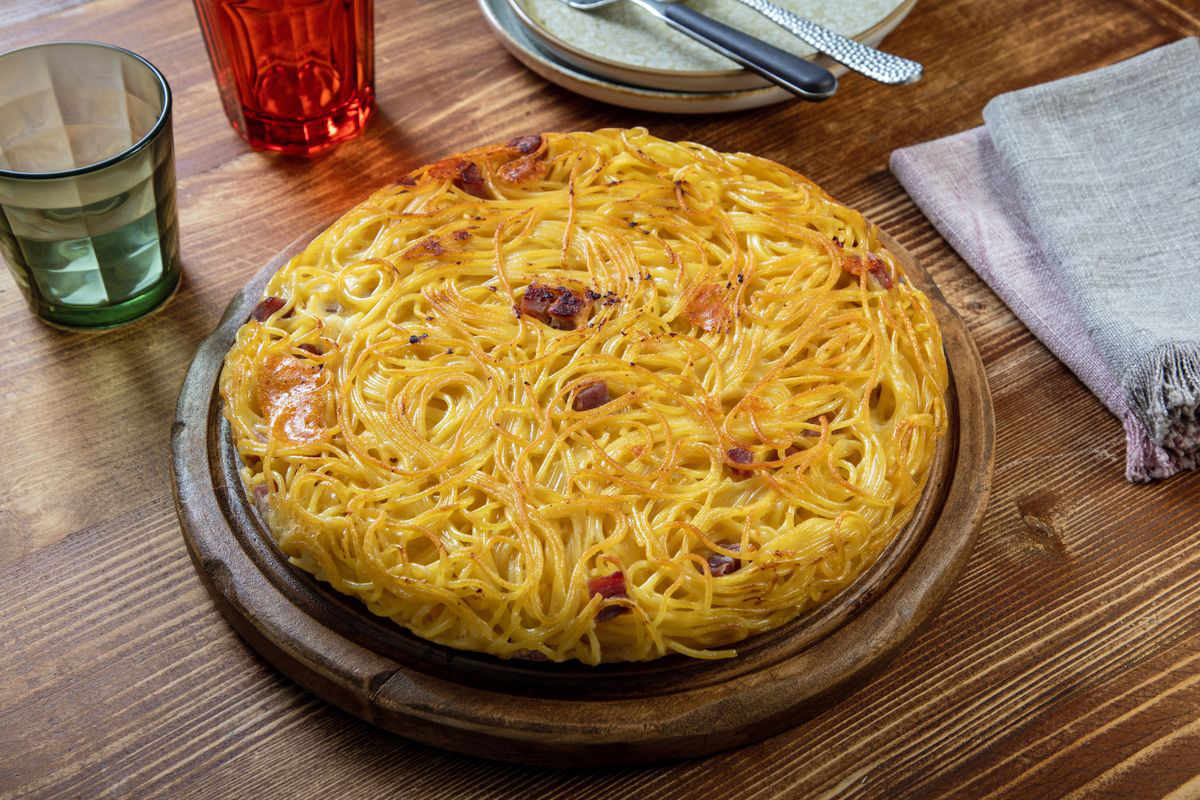 Spaghetti omelette is an excellent solution to use leftover spaghetti, and is "mandatory" for the Easter Monday trip.
The spaghetti omelette is so good that to prepare it we don't have to wait for spaghetti left over. However, it can be made with leftover spaghetti with any seasoning. Just make sure that the pasta sauce goes well with the ingredients you use for the omelet.
In the recipe we used provola and smoked bacon, if you prefer, you can also use their sweet versions. Furthermore, you can replace cheese and salami as you like, for example you can use fontina cheese and salami. Attention, the weight of the spaghetti is that when boiled, not when dried.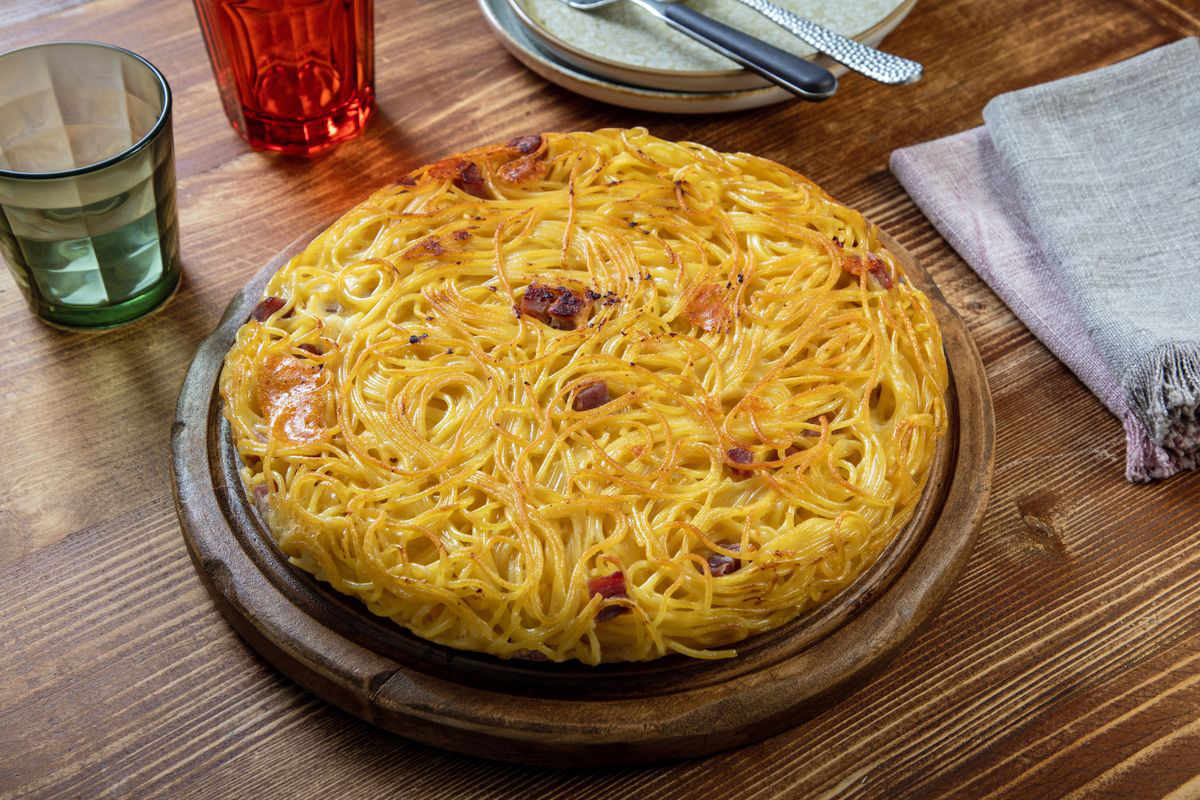 Preparation of spaghetti omelette
Wash the parsley, dry it well with absorbent kitchen paper and finely chop the leaves.
Cut the smoked scamorza into cubes about one centimeter in size.
Cut the smoked bacon into small cubes.
Take a large bowl and open the eggs in it. Beat them lightly , then add the parsley, grated Parmesan, smoked scamorza cheese, smoked bacon, milk and pepper. Do not salt, the ingredients are already very tasty, and even the pasta already has at least its cooking salt, if not its original seasoning.
Mix very well. Add the spaghetti and mix gently .
Take a large non-stick pan and pour the EVO oil. Place it over medium heat and bring the oil to temperature .
Pour in the egg-spaghetti mixture and distribute it evenly in the pan. Now you no longer have to mix, every now and then just give the pan a few strokes to detach the omelette from the bottom.
Cover and cook for ten minutes over medium-low heat.
Now you have to turn the omelette, and you can do it with the help of the lid. When turning, press the lid very well onto the pan using a kitchen glove or a clean tea towel so as not to burn yourself.
Put the omelette back in the pan and cook it uncovered for another five minutes . Give the pan a few hits every now and then to detach the omelette from the bottom.
Remove from the heat and put the omelette on a plate. You can enjoy it warm or cold. In many regions of Italy it is the typical dish of picnics, especially that of Easter Monday.
Another very quick recipe? The classic omelette !
storage
We recommend keeping the spaghetti frittata in the refrigerator for a maximum of 1-2 days , well covered in transparent film. We do not recommend freezing in the freezer.
Riproduzione riservata © - WT