Time-saving recipe: spaghetti with crunchy and tasty breadcrumbs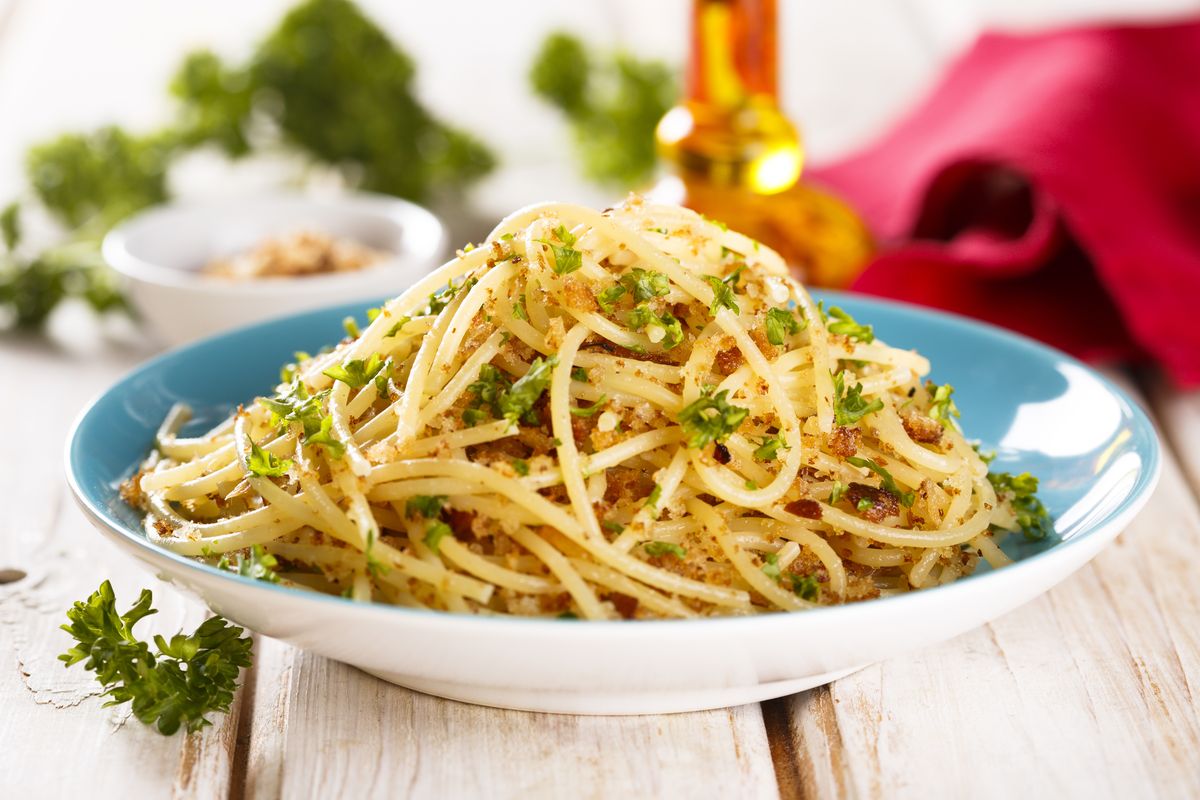 Spaghetti with breadcrumbs are on the table in just a few minutes. Let's see the recipe to prepare a very easy first course of pasta.
Spaghetti with breadcrumbs is a very simple recipe, which requires very few ingredients and dry bread. And yet they are very tasty, especially when served in the summer season. When crushing stale, almost dry bread, do it coarsely, leaving some crumbs larger than the others, but still easily chewable. If you want, you can replace the pepper with fresh chilli which you can add to the pan together with the garlic.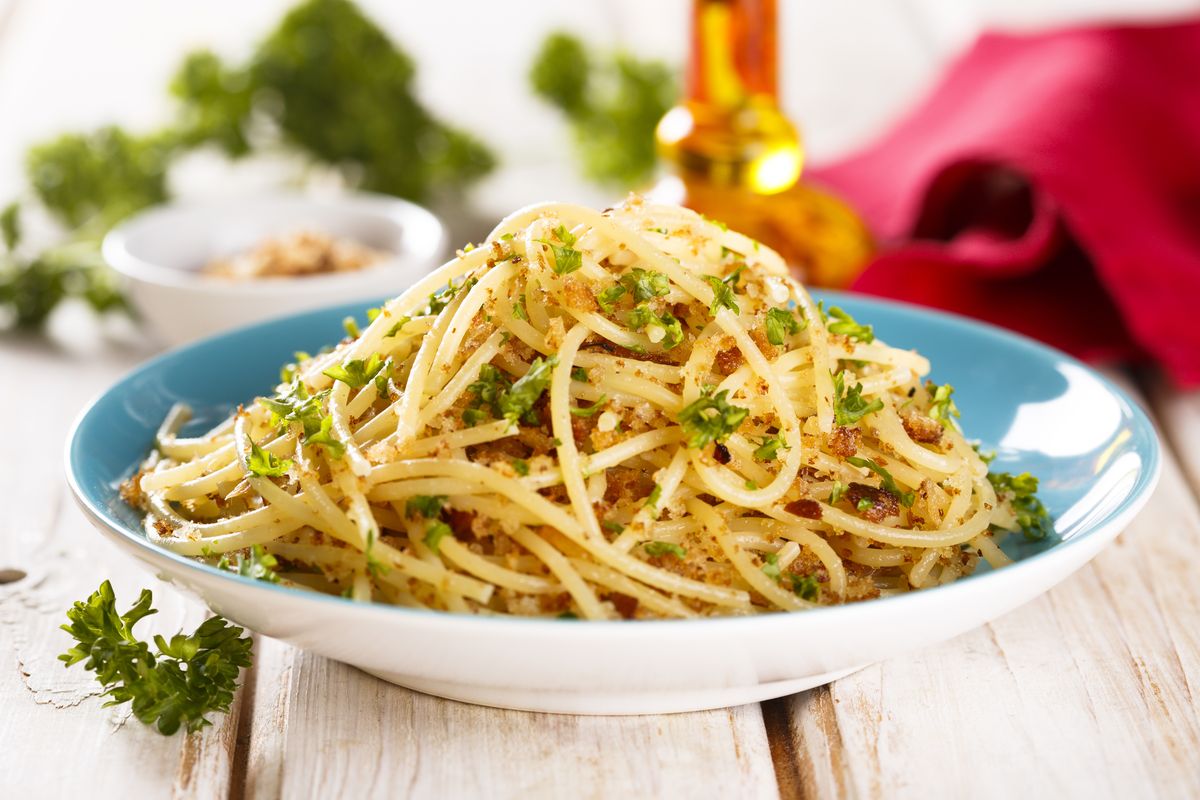 Preparation of spaghetti with bread crumbs
Put a pot of water on the fire and bring it to a boil. When it boils, add salt and throw away the spaghetti. Remember to turn them every once in a while. Depending on the size of the spaghetti, they can take six to ten minutes to cook.
Meanwhile, place the stale bread in a plastic food bag or between two sheets of parchment paper. Break it up with a meat tenderizer or another weight. You must reduce it to small fragments , but not to a fine powder. It's good that some crunchy pieces still remain coarse. They must, however, be easily chewable without causing problems.
Put a frying pan on the heat and pour in the oil and the peeled and crushed garlic clove.
Cook for 2-3 minutes on medium heat , until the garlic clove is browned. Be careful not to burn it.
When the spaghetti is one minute away from cooking, remove the garlic clove, pour the bread crumbs into the pan and let them simmer for a minute over low heat .
Put out the fire. Drain the spaghetti, pour them into the pan and sauté them in the sauce, adding the pasta cooking water as needed.
Add the chopped parsley leaves, mix well and serve.
storage
We recommend eating pasta with bread crumbs at the moment .
Riproduzione riservata © - WT