Tips and recipe for preparing the perfect Carnival cenci!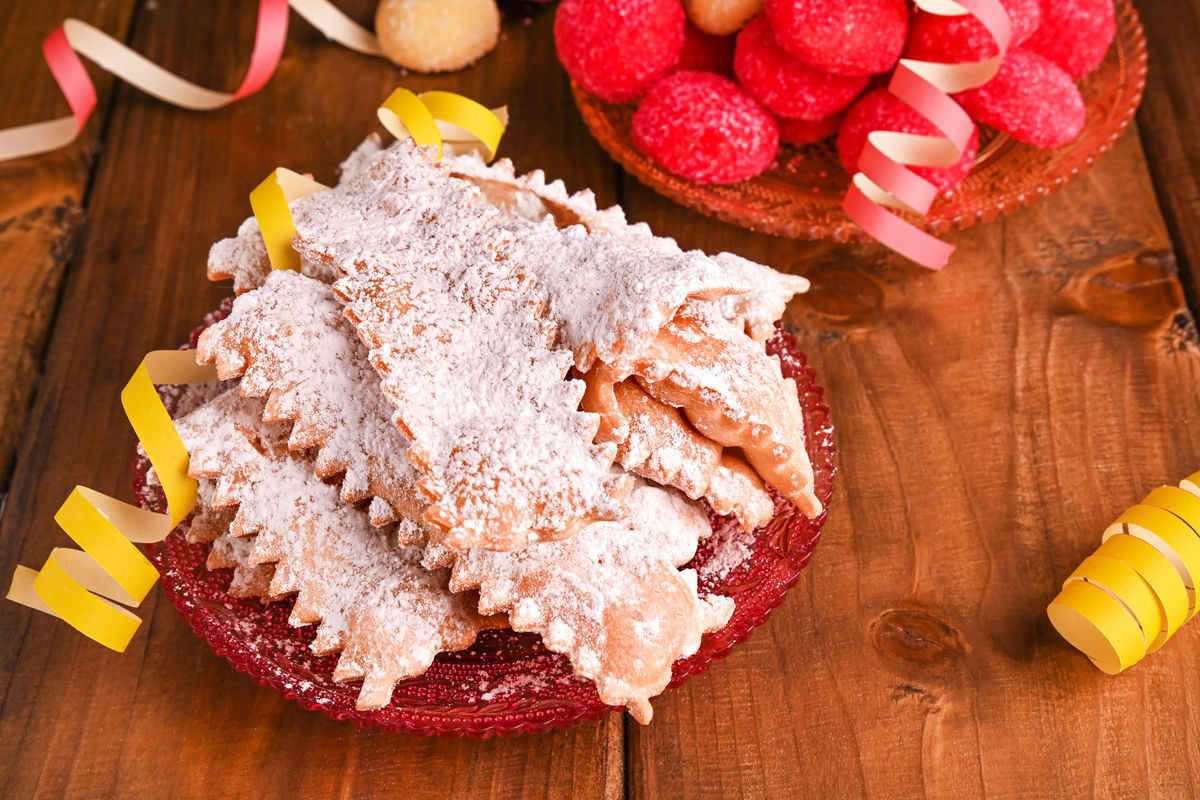 Inevitable at this time of year, here is the quick recipe for Carnival cenci, or the typical sweets of Tuscany.
Their name changes according to the Italian region, but the basic easy recipe remains the same. We are talking about the renowned chiacchiere, which absolutely cannot be missing from your Carnival sweets. In Tuscany , they are called fried cenci, made with a very elastic dough and covered with lots of icing sugar. Making them at home is very easy and you only need a few ingredients. In just a few steps, you can have delicious Carnival rags with white wine, mouth-watering!
Fasten your apron and let's go !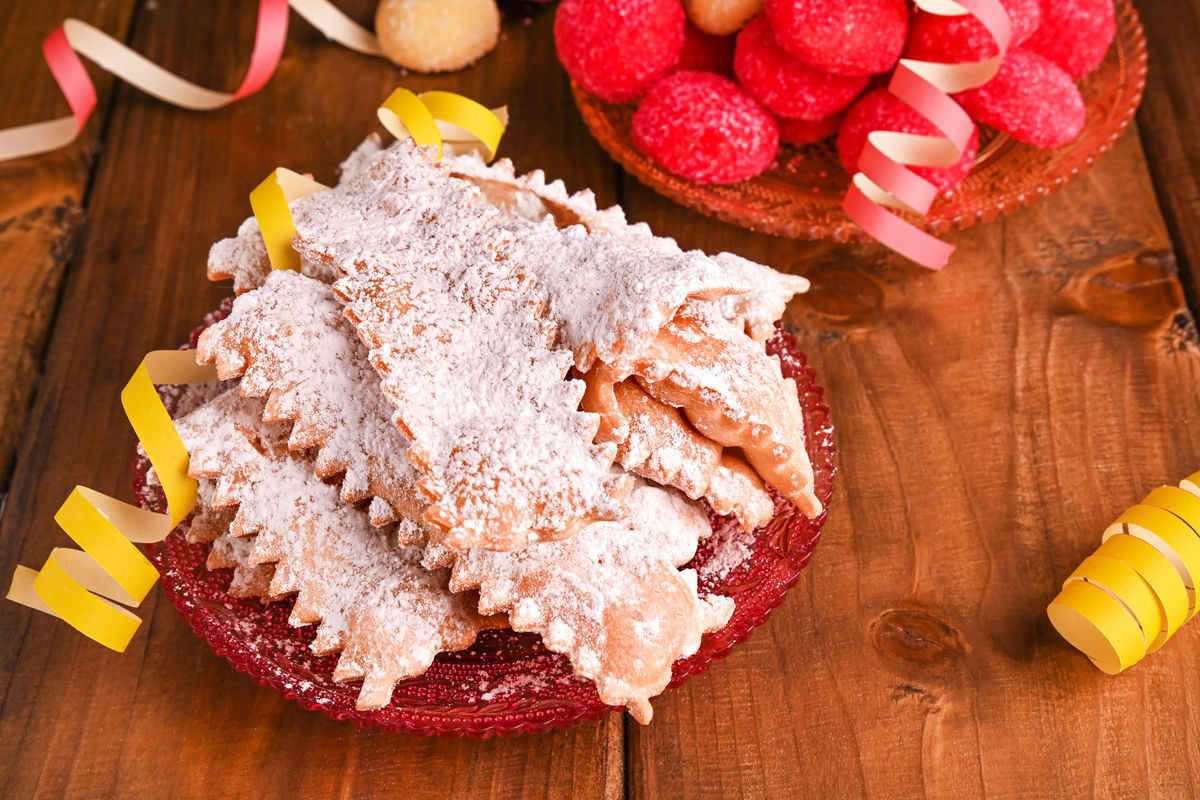 Preparing the recipe for Carnival cenci
Pour the eggs and sugar into a bowl and whisk them with electric whisks.
On a pastry board, pour the flour (sifted) into a well. Make a hole in the center and insert the baking powder.
Add the beaten eggs, the white wine, the grated lemon zest and a pinch of salt.
Mix the ingredients, kneading with your hands.
Cut the butter (at room temperature) into chunks and add it to the dough as well.
When you get a homogeneous and elastic dough, cover it with a cloth and let it rest for 30 minutes .
Then, flour a work surface and start rolling out the dough with a rolling pin.
Once you have obtained a very thin and rectangular sheet, fold it on itself (in two) and roll it out again, to thin it.
Repeat this action 4 times . Finally, you have to obtain a sheet of about 2 mm thick . These are the secrets to having swollen Carnival rags.
With a notched wheel, cut out many rectangles (of various sizes) from this dough. Make a cut in the center of them.
Fill a pot with oil and put it on the stove to warm it up. For perfect frying, fry 4 sweets at a time (no more). When one side is perfectly browned, flip them over and brown the other. Take them out before they get dark.
When they are cooked, drain them and place them on a tray covered with absorbent paper. When they are warm, cover with icing sugar and serve.
To make this recipe lighter, prepare the Tuscan Carnival cenci in the oven. After cutting the dough into small rectangles, place them on a baking tray covered with baking paper. Bake in a preheated oven at 180°C for 20 minutes .
storage
Serve the sweet Tuscan cenci at Carnival banquets and delight everyone with this simple preparation. You can keep them in a tin box for 1 week .
Another spectacular and tasty idea is the recipe for sweet Carnival masks !
Riproduzione riservata © - WT