Tomatoes au gratin: photo and video recipe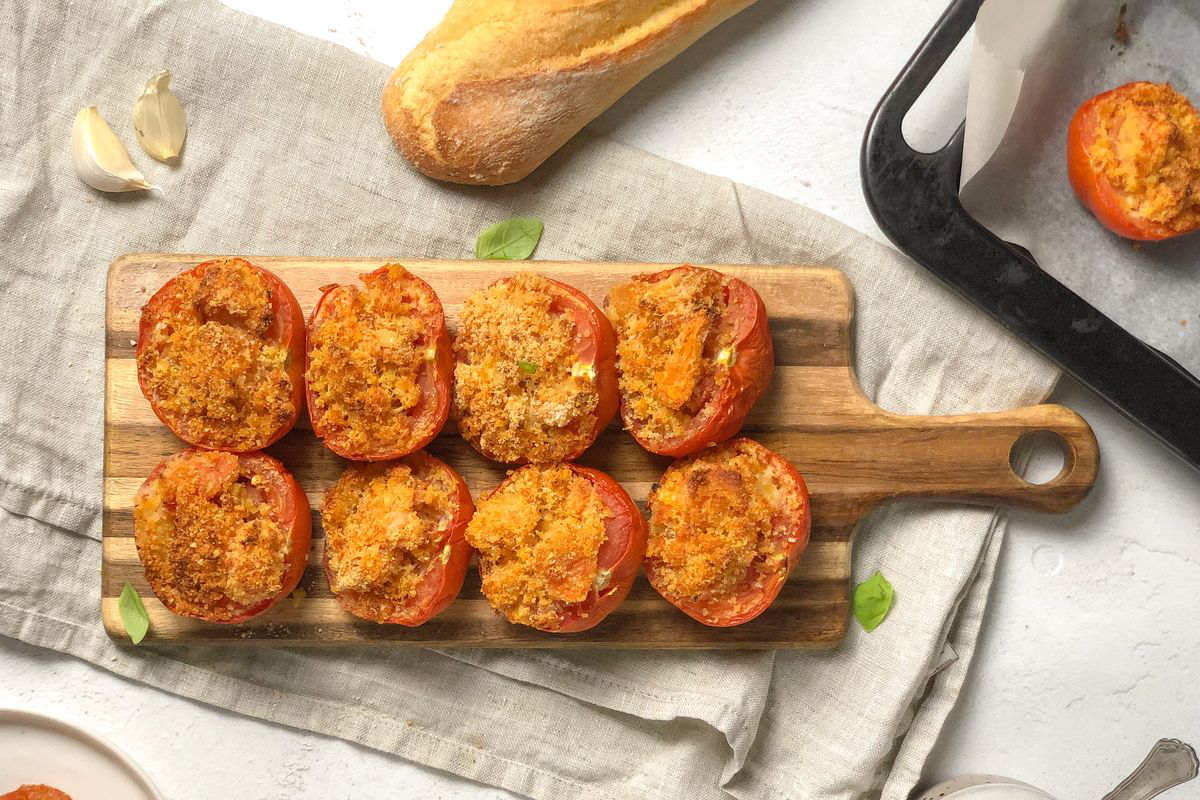 Looking for a simple and tasty side dish? Then baked tomatoes au gratin are the one for you: here's the recipe.
Today we are going to discover the recipe for gratin tomatoes, and trust me, they are truly extraordinary ! It is a delicious and very easy to prepare side dish, perfect to serve both alone, perhaps as a delicious appetizer , but also to combine with meat, fish or other vegetarian dishes.
You can choose whether to prepare the tomatoes by simply cutting them in half, or whether to make them into thinner slices , to further enhance the taste of the filling. Gratin can also be prepared in many different ways. Usually we start from a base of breadcrumbs and add flavourings, spices and herbs.
In any case, whether you want to vary it by making sliced ​​tomatoes au gratin or using other ingredients for the filling, the recipe is the same: so follow us in the kitchen and let's start with all the photo steps and the video recipe !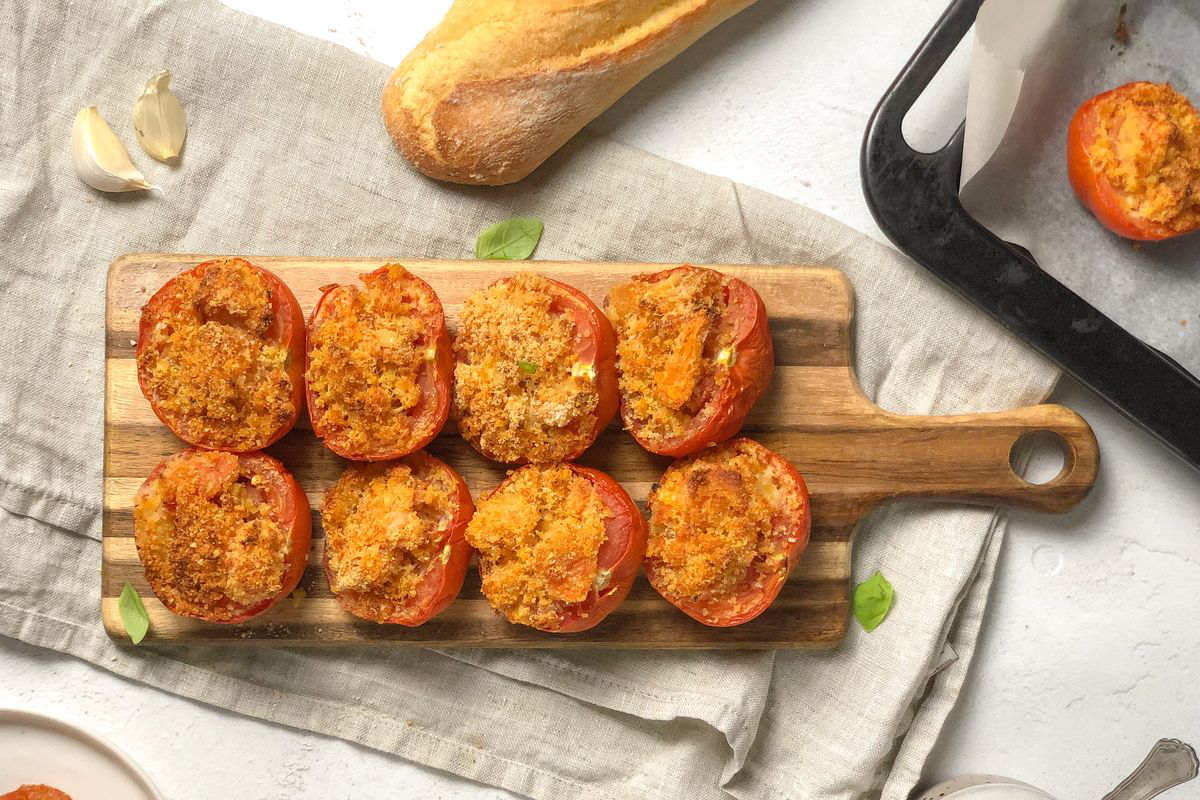 How to make baked tomatoes au gratin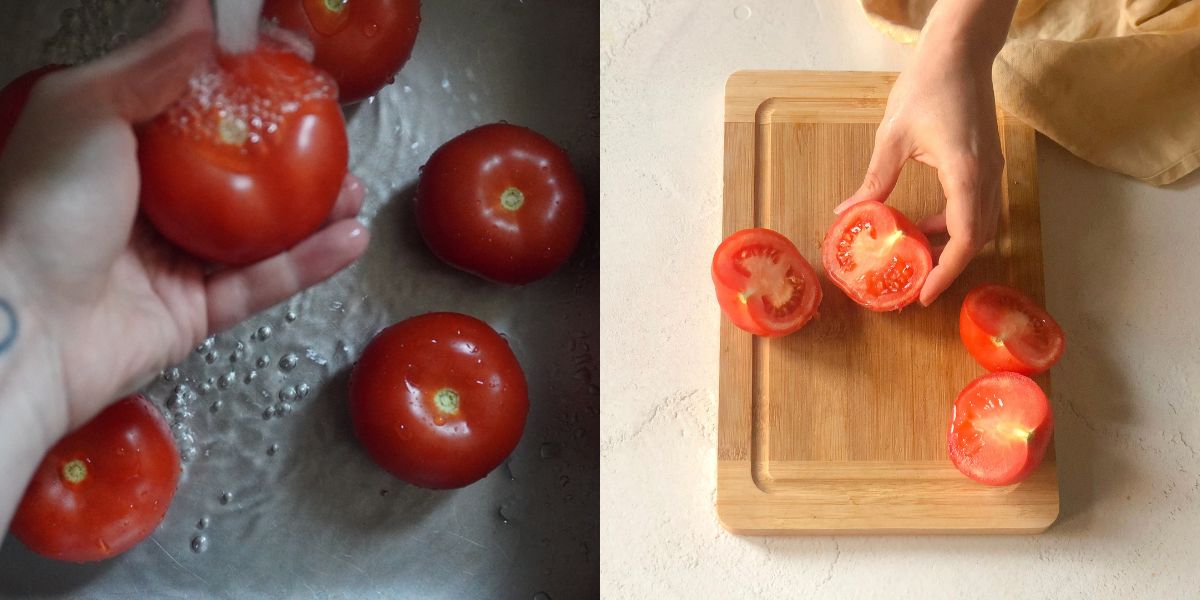 1. First of all, let's prepare the tomatoes. Wash them, dry them and cut them in half.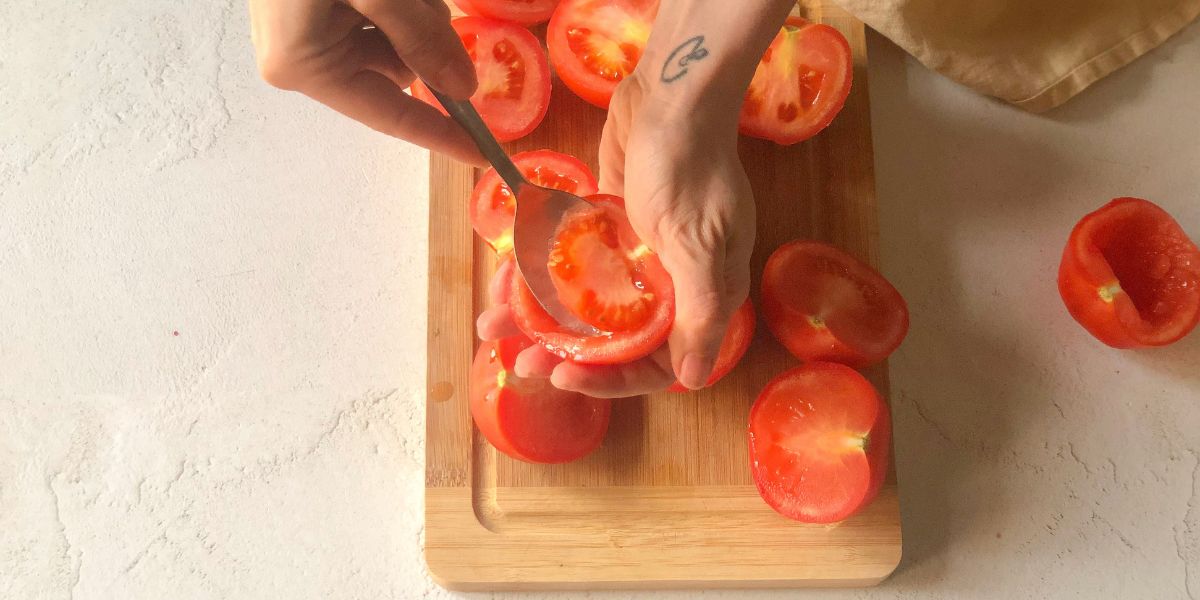 2. Hollow out the tomatoes by removing the pulp and letting it drain off the excess water for about ten minutes.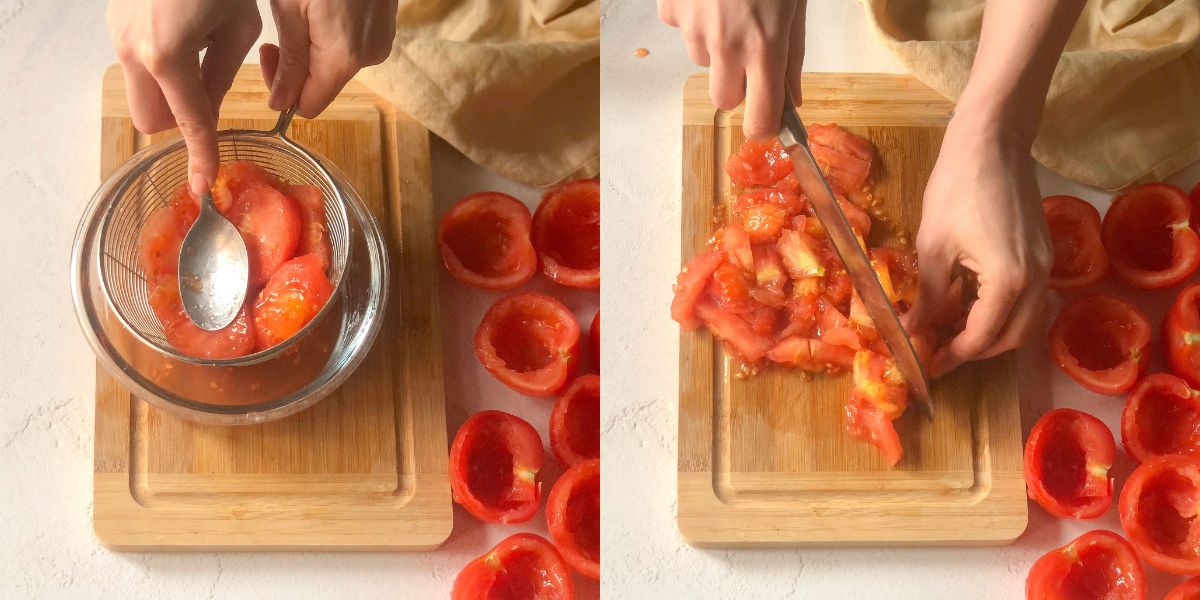 3. Mash the pulp with a fork to remove as much water as possible, then chop it finely and use it for the filling
4. In a bowl, mix the pulp with the breadcrumbs, the grated cheese , the minced fresh basil, the finely minced garlic (remember to remove the inner core).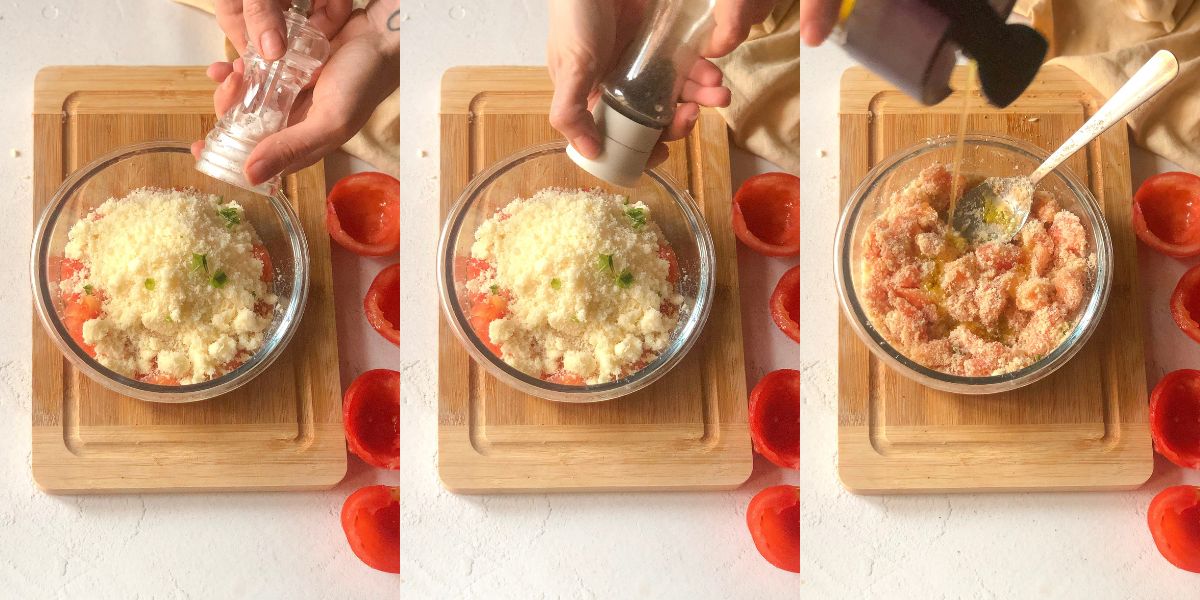 5. Also add a pinch of salt, pepper and a drizzle of oil, then mix everything well in a bowl . If you want a smoother and more homogeneous filling, you can also blend everything in a mixer.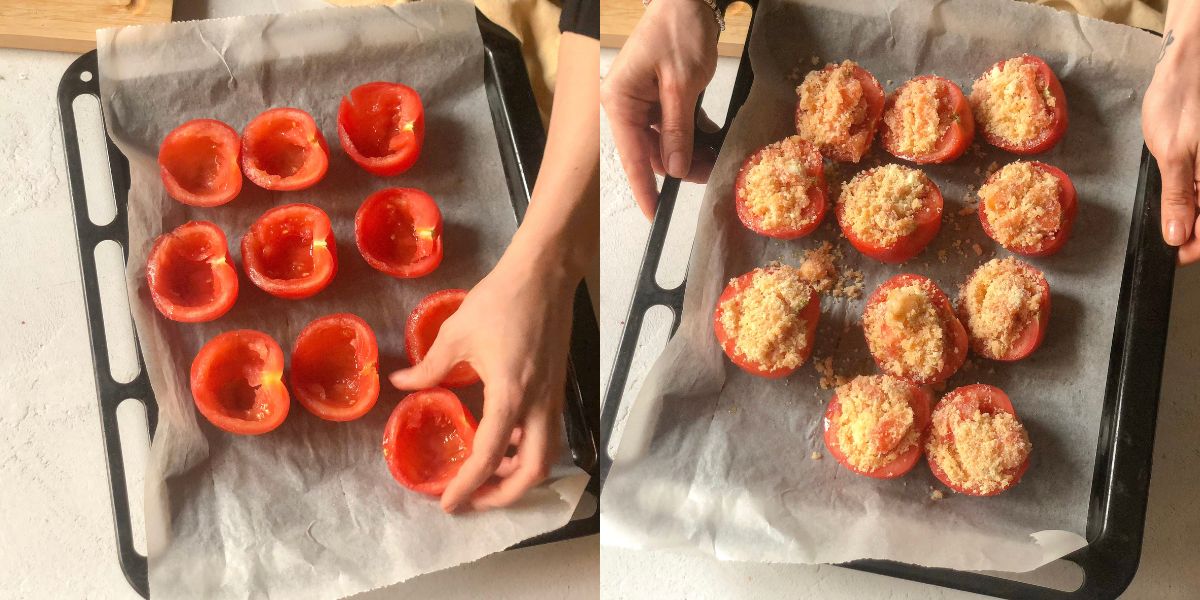 6. At this point, take the emptied tomatoes, oil them on the surface and put the filling on top.
7. Spread them out on a baking tray with lightly oiled baking paper, finish with a final drizzle of oil and then cook them at a temperature of 180°C for about thirty minutes, until you see that the surface is golden brown .
Serve them immediately hot, seasoning them with a light drizzle of raw oil, and enjoy your meal !
storage
We recommend keeping the baked tomatoes au gratin in the fridge, when they are very cold, for a maximum of 2 days . We do not recommend freezing in the freezer.
Riproduzione riservata © - WT