Tricks for blondes for blue, green and brown eyes: wow-effect make-ups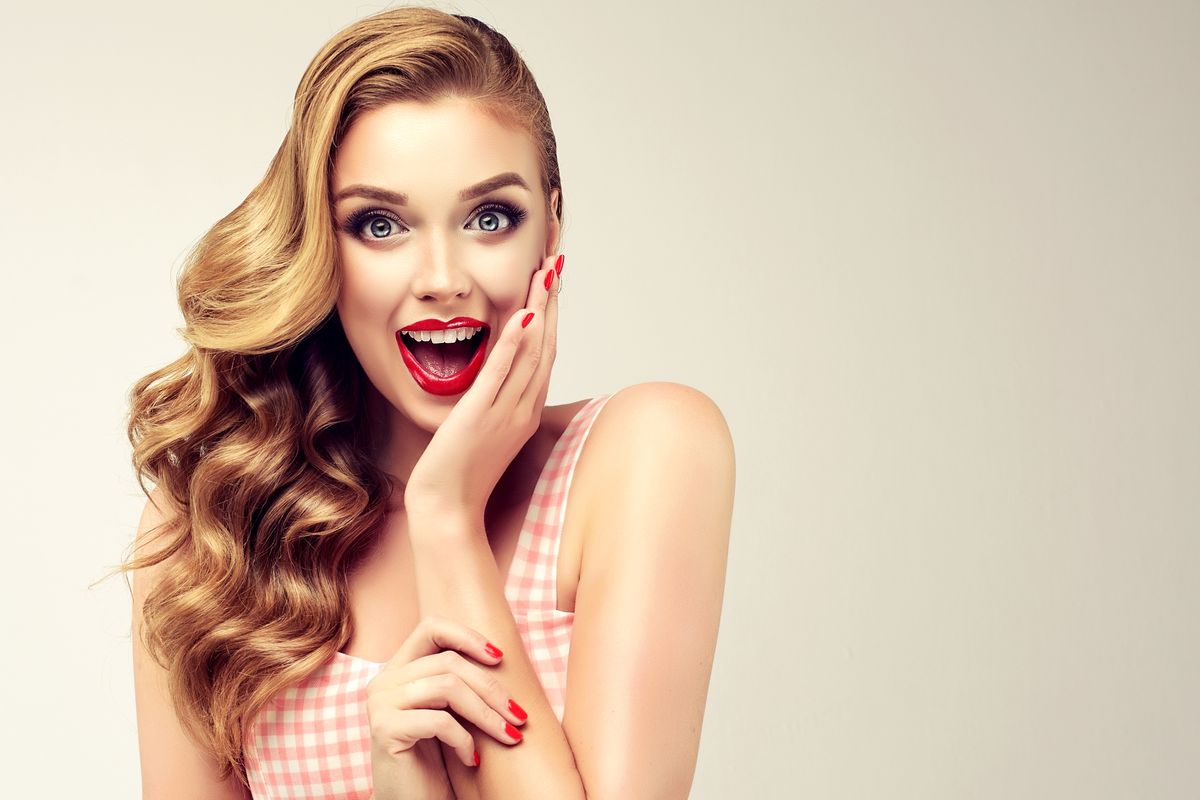 What are the best tricks for blondes? From blue to brown eyes, passing through green eyes: let's see the right make-up.
Blonde hair needs the right make-up to be valued to the fullest. In addition to the many shades of hair, you must especially take into account the color of the eyes . While the base can be the same for everyone, the look must be customized: let's see the best tricks for blondes.
Tricks for blondes: the best make up
The tricks for blondes are many, different based on the color of the eyes. Hair of this color, so bright and sunny, needs to find the right make-up , which is able to enhance them and not turn them off. Those with blond hair know it well: the shades are infinite, from light to dark, passing through ash. This is why we can't talk about a single way of wearing make-up, but about a base that can be valid for all yes.
View this post on Instagram
After cleansing your face, use a primer to make the base smooth and homogeneous. After that, use a foundation that suits your undertone and finally a creamy blush. The extra secret ? Put a little highlighter in this last product, in order to give a particular wet effect to the face. At the end of this fundamental step, you can proceed with the eye and lip make-up . To perfectly enhance blonde hair, remember that the look is essential. It should be defined as much as possible, also paying attention to the volume of the eyelashes and eyebrows. As for the mouth, however, it's up to you to choose whether you prefer a bold style, therefore red lipstick, or a softer one. Obviously, don't detach yourself too much from the color chosen for the eyes. When in doubt, opt for a neutral gloss.
View this post on Instagram
Blonde make-up: for each eye its own style
After seeing how to make a perfect base, let's come to eye makeup for blondes. If you have a blue gaze, it is preferable not to detach yourself too much from this color. If you want, however, you can also play with contrasts, so opt for an orange or bronze eyeshadow. Eyeliner and a cool-colored smokey are also fine.
View this post on Instagram
Do you have brown eyes ? Excellent, know that they are the most versatile ones. If you want to get a sophisticated style, you can choose all colors ranging from black to gray. Instead, to be a little more daring, opt for intense greens or purples.
View this post on Instagram
If you have green eyes, a tone-on-tone eyeshadow is recommended. From shades of purple to lilac, through plum and aubergine: they will give you a so cool effect. To be daring, instead, choose the nuances of red or grape marc.
View this post on Instagram
Riproduzione riservata © - WT