Tricolor first course: tomato and burrata pasta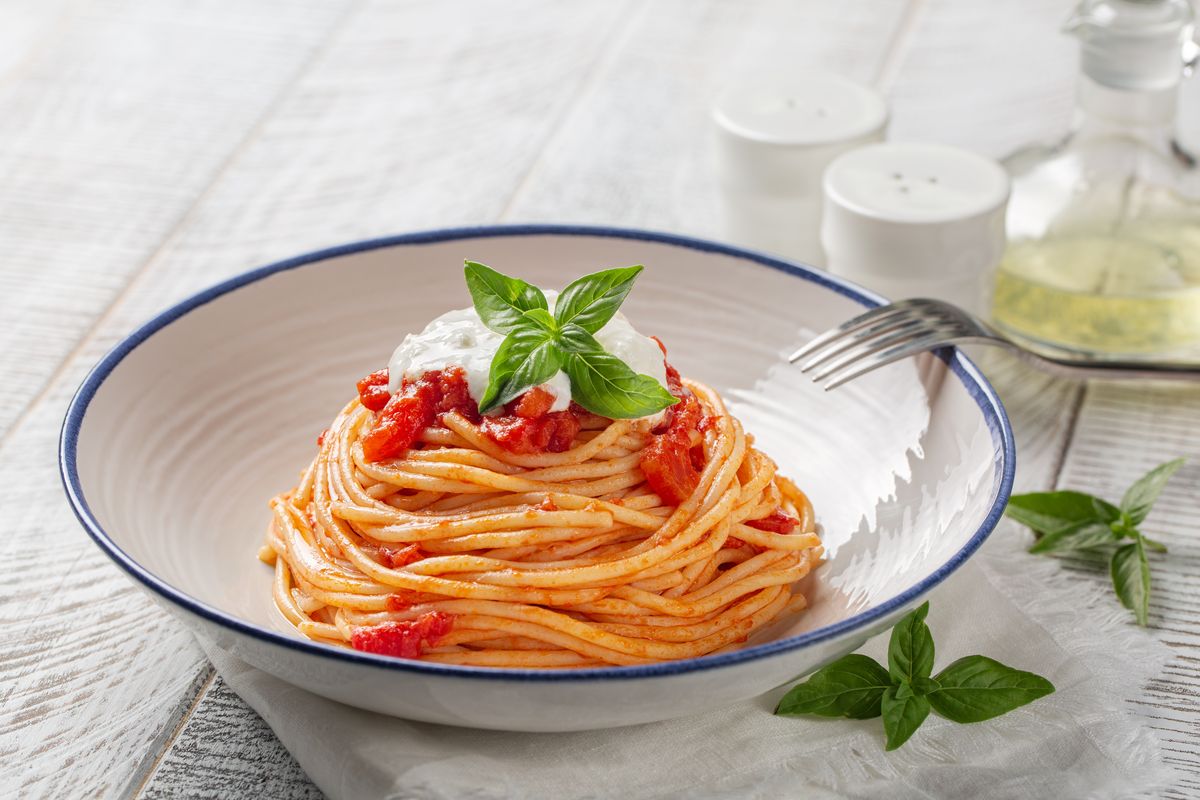 Tomato and burrata pasta is an ideal recipe to serve as a single dish, especially in summer. That's how simple it is to prepare.
The secret to making this first course an unforgettable recipe is to prepare an excellent tomato sauce . Only in this way will your tomato and burrata pasta, despite its extreme simplicity, be able to conquer everyone's palate. We prepare it often, on more or less formal occasions , but above all when the season gets warmer and we want something good but simple at the same time.
Yes, because in the end this is what it is: a quick and easy recipe where the sauce is prepared in the cooking time of the pasta. The addition of the burrata once distributed in the dishes transforms it into a sort of truly amazing single dish . Seeing is believing.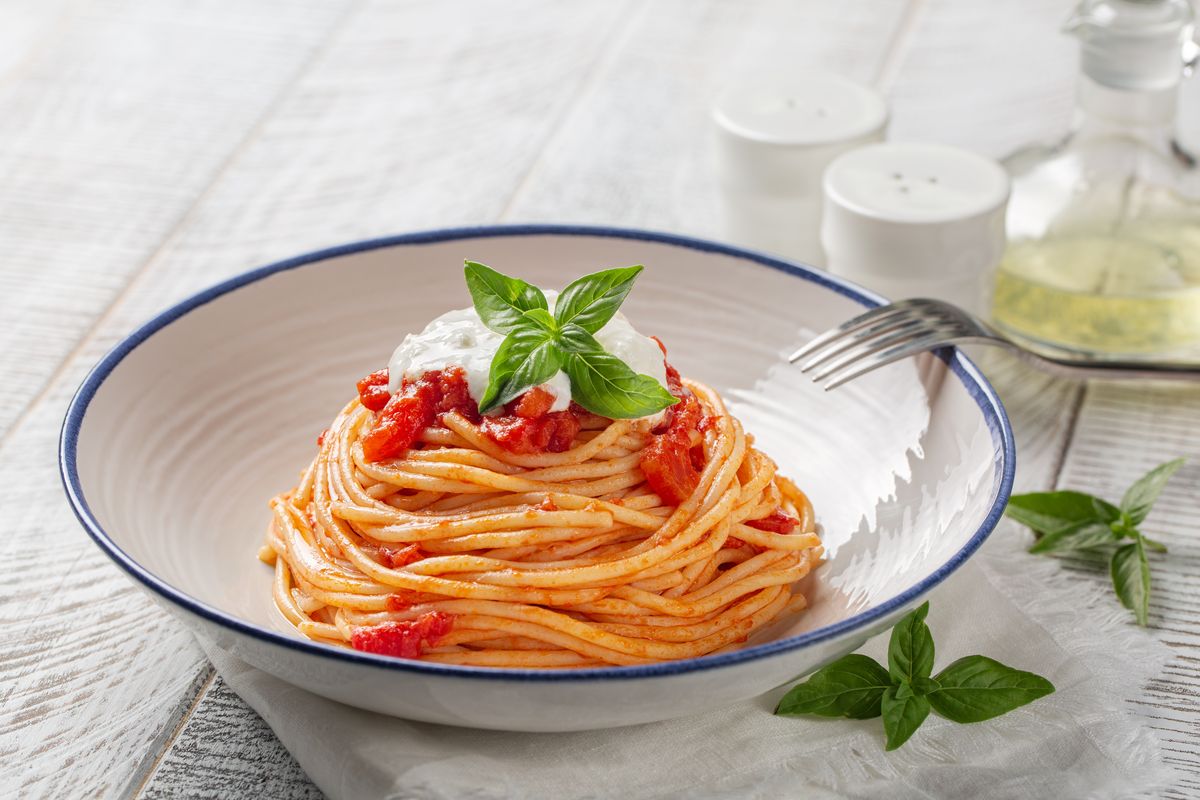 How to prepare the tomato and burrata pasta recipe
First, cook the pasta in plenty of salted water for the time indicated on the package. You can choose the format you prefer.
On the side, in a pan, heat the oil with the garlic clove and the chilli pepper. Add the halved cherry tomatoes , a few basil leaves and a pinch of salt and cook for about ten minutes.
Once the pasta is ready, drain it and toss it in the pan with the sauce, adding a few more fresh basil leaves.
Distributed on plates and completed with a burratina each: when sliced ​​it will reveal its incredible heart based on stracciatella, truly irresistible.
And how do you preparepasta with tomato sauce ?
storage
Pasta with tomato sauce and burrata can be kept in the refrigerator for a couple of days , well covered in plastic wrap. However, we advise you to leave the burrata in its packaging until it is time to serve it.
Riproduzione riservata © - WT