Trofie with grouper and aubergine sauce, mouth-watering!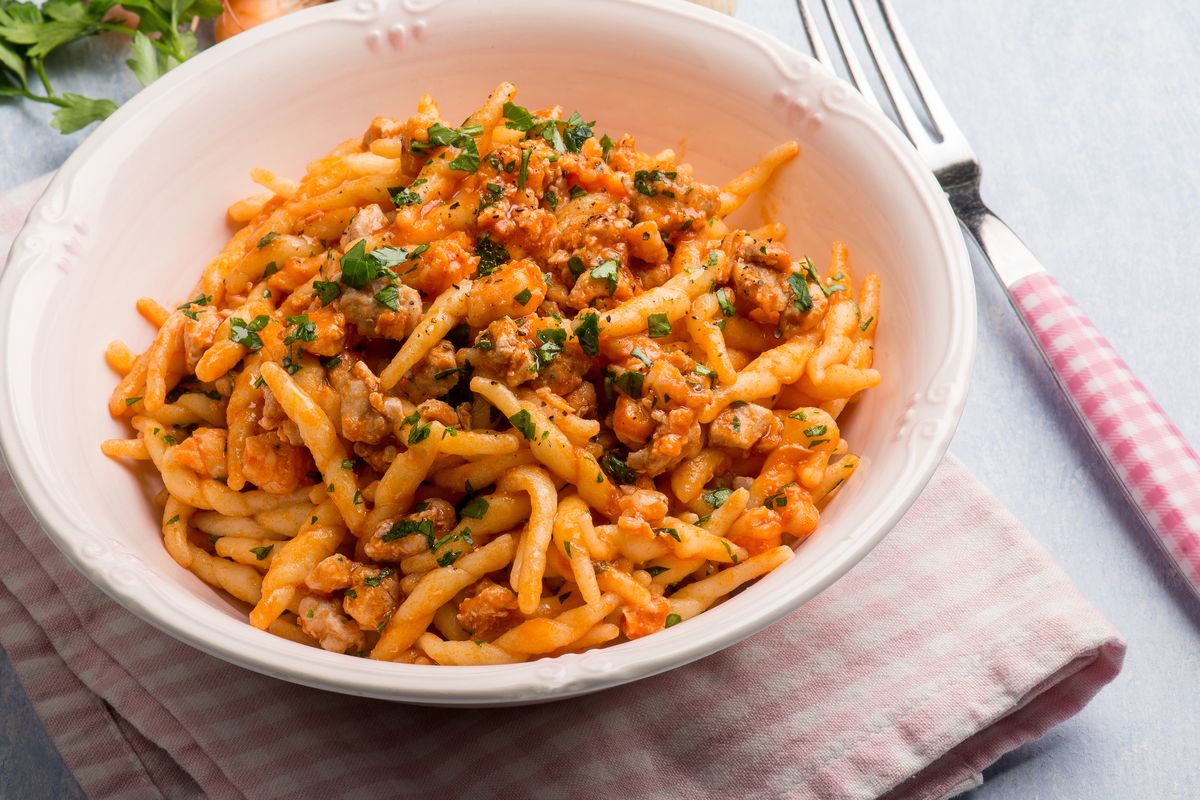 Trofie with grouper and aubergine sauce first course based on fish and aubergines perfect for a gourmet dinner, easy to prepare in just a few steps.
Have you ever found trofie with grouper and aubergine sauce, a simple and quick dish to prepare. As an alternative to trofie you can use both long pasta and other short pasta shapes. There aren't many steps in this recipe, except to put the fish and all the vegetables in a pan, creating a nice sauce with the cherry tomatoes. Then all you have to do is plate up and amaze everyone.
If you want to simplify the dish and make it always feasible, the advice is to use a glass of tomato puree and perhaps replace the aubergines with very thinly sliced ​​potatoes.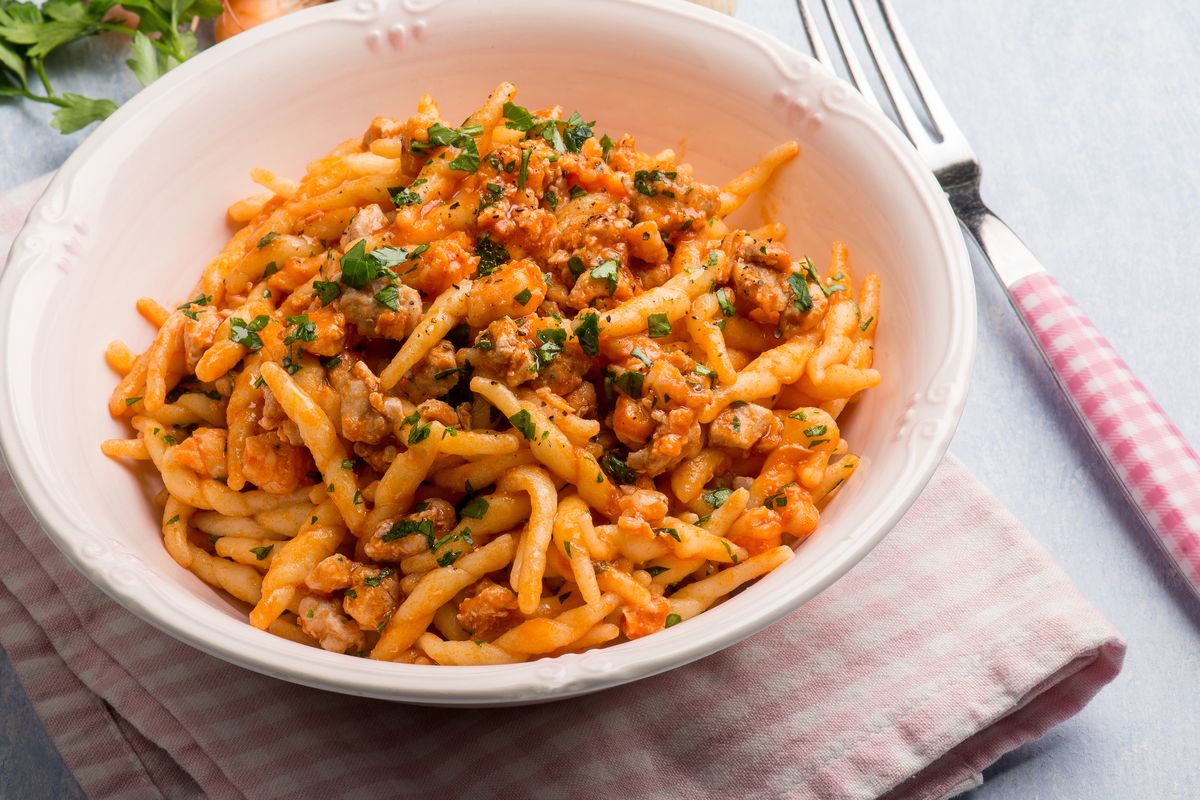 Preparation of trofie with grouper and aubergine sauce
Start by rinsing the grouper fillets, pat dry with kitchen paper and cut into cubes that are not too small .
Take a frying pan, put it on the stove and heat a drizzle of oil, brown the garlic over high heat then add the grouper cubes.
Wash the eggplant and cut it into small cubes or thin strips.
Let the fish brown, then pour the white wine and let the alcohol evaporate.
When the liquid has partially reduced, add the cherry tomatoes and aubergines, season with salt and cover with the lid. Continue cooking on a low flame.
In the meantime , cook the trofie in plenty of salted water .
Drain and quickly sauté them in the pan with the sauce, finish with a sprinkling of fresh parsley and serve. Enjoy your meal.
If you liked this recipe, you can also try the one to prepare fusilli with grouper .
storage
We recommend keeping any leftover pasta in the refrigerator for no more than a day .
READ ALSO: Calamarata with grouper ragout and capers
Riproduzione riservata © - WT