Try the bottarga pasta with breadcrumbs and fresh cherry tomatoes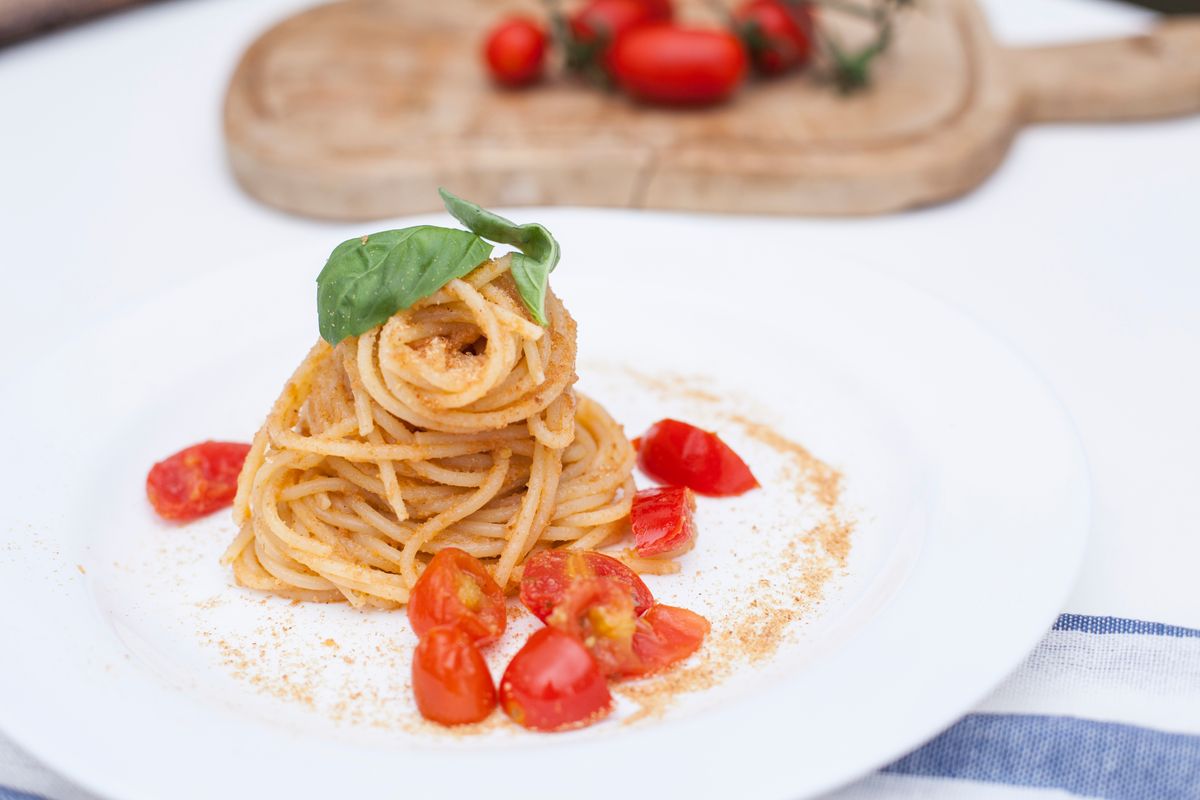 Pasta alla bottarga is an easy dish to make and very tasty! Let's see how to prepare this tasty recipe.
Do you have relatives for lunch on Sunday and your highest aspiration is to prepare a pasta without disappointing the guests? Pasta alla bottarga with breadcrumbs and fresh cherry tomatoes is the one for you. An easy and quick first course to prepare, with a strong and very tasty taste. A delight with Mediterranean flavors that will leave everyone speechless!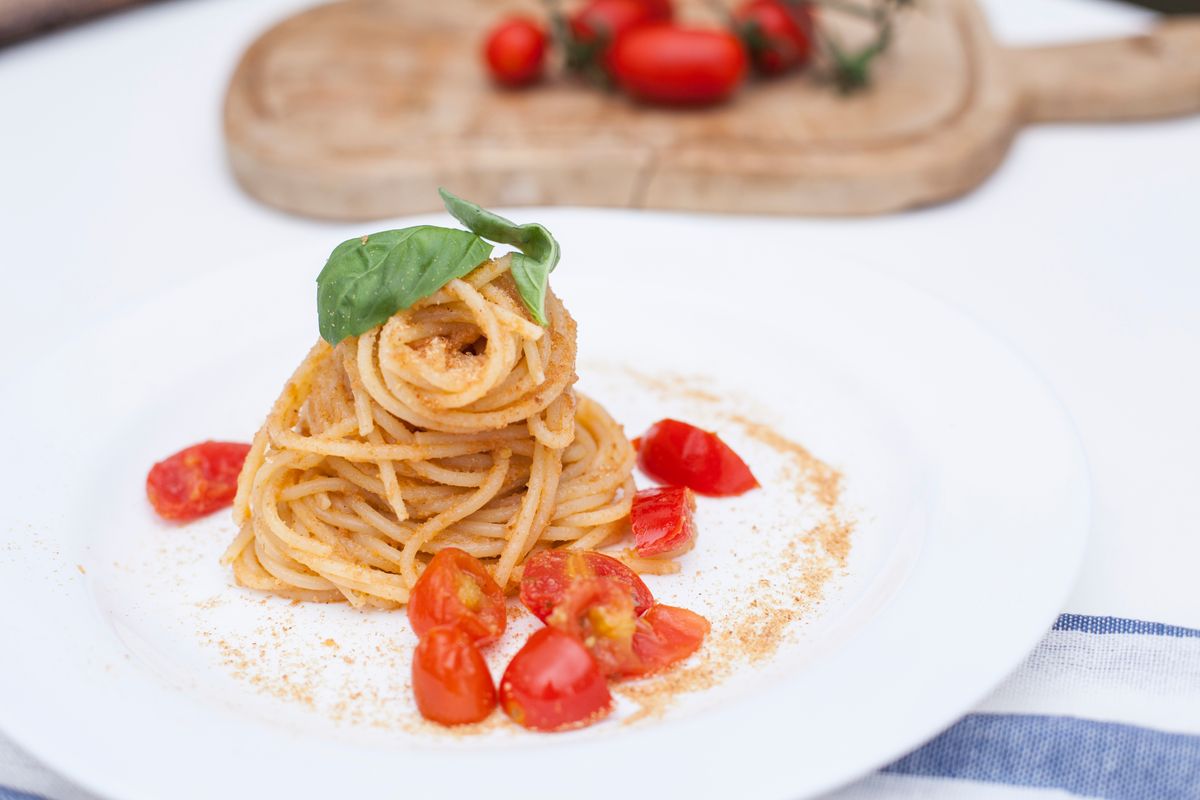 How to prepare the recipe for pasta with bottarga with cherry tomatoes and breadcrumbs
To prepare the pasta with fresh or powdered bottarga, start putting the water on the stove.
Then take care of the seasoning. In a non-stick pan, heat a drizzle of oil, clean and finely chop the shallot and put it to fry .
When it has taken on a golden color, add the breadcrumbs and toast it, add the grated lemon zest.
Separately, wash and cut the tomatoes in half and put them in the pan with the rest of the ingredients and let them soften for about 10 minutes .
At this point the water on the other fire will boil, so throw in the pasta and salt ( not too much because the bottarga is very salty). Cook it and drain it first if you prefer it al dente.
When the pasta is cooked, drain it and put it in the pan, season it with the sauce you have prepared and serve it up.
On each plate sprinkle the bottarga powder. Serve your delicious spaghetti hot: if you prefer, with the same procedure, you can also make spaghetti with tuna bottarga!
If you are curious and you liked this recipe, find out all about this food .
storage
We recommend consuming the dish at the moment .
READ ALSO: Spaghetti alla bottarga: a delicacy!
Riproduzione riservata © - WT