Tuna fillet in pistachio crust: a crunchy and delicious slice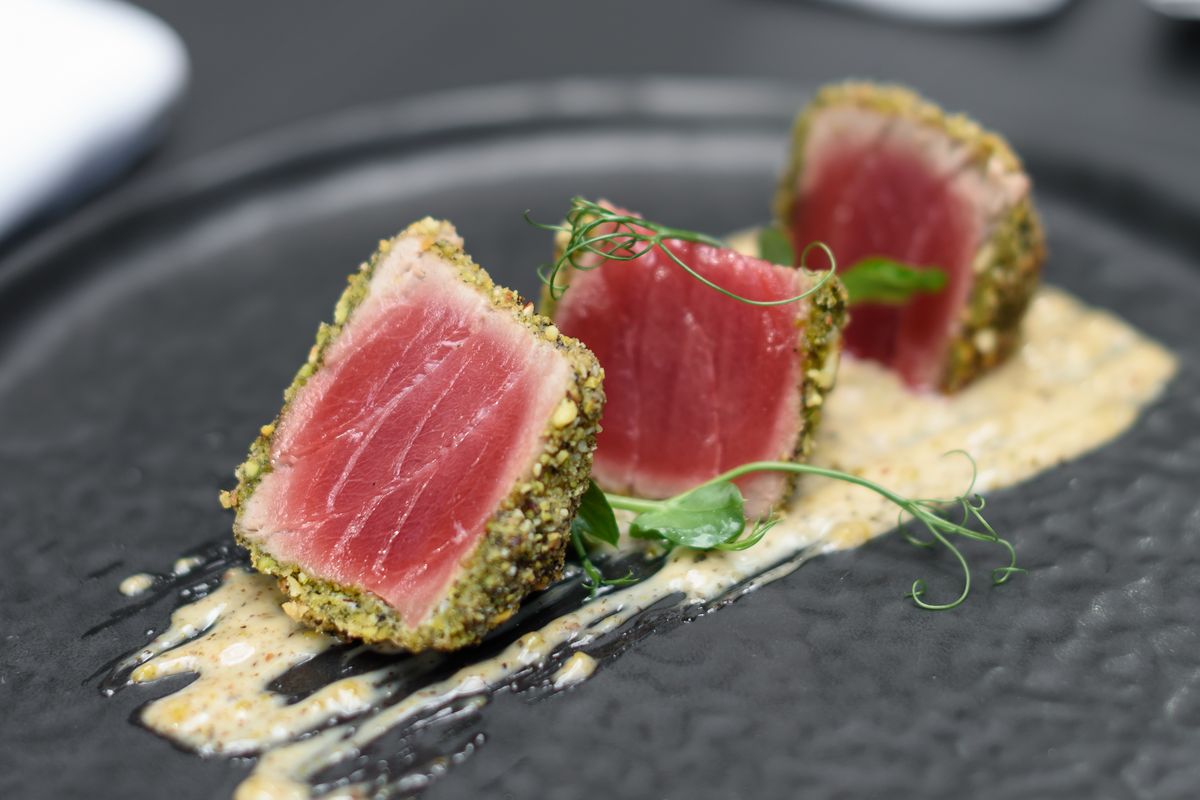 Tuna in pistachio crust is an elegant dish, also suitable for special occasions, and which you can propose as an appetizer or as a main course.
Pistachio crusted tuna is a recipe that requires few but selected ingredients. The quality of the tuna and the chopped pistachios can make the difference between a good dish and a great chef's service. It is also a very quick dish to prepare, perfect if you have little time available and still want to make a good impression on your guests. It is a delicious second course, but in smaller quantities it can also be offered as an appetizer. One caveat: make sure the fish has been properly killed .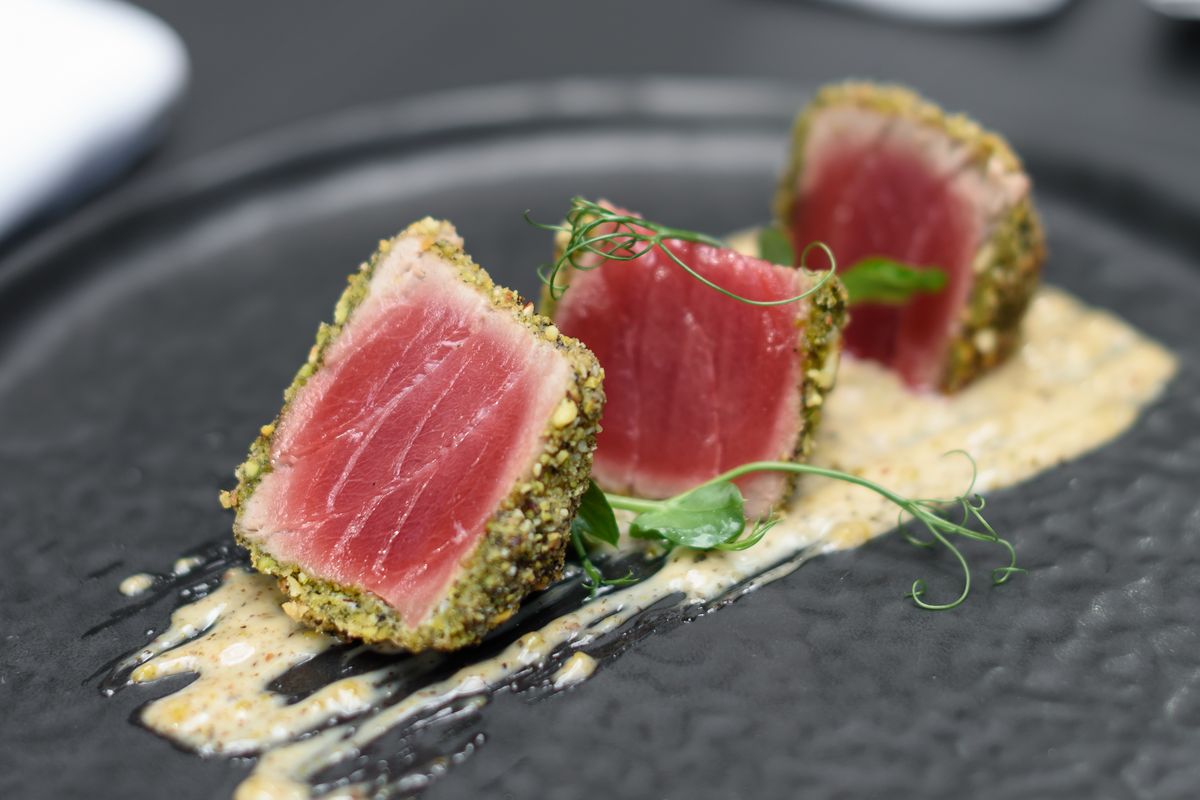 Preparation of the tuna fillet in a pistachio crust
Pour the oil, salt and pepper into a bowl and the chopped pistachios in another. Beat the oil well in order to have a well mixed mixture.
Using a pastry brush , brush a skinless tuna fillet with no bones on all sides with the flavored oil .
Immediately pass it in the chopped pistachios, turning it over so that it is covered on all sides. Repeat with the other fillets.
Put a non-stick pan on the heat in which you have to pour the oil left over from the marinade. If it is finished, grease the pan with a tablespoon of oil anyway.
Heat the oil, then lay the fillets on them and cook them for 1 maximum 2 minutes per side . Depending on the cooking time, the fish will be more or less melting when cut. In the end, in fact, the inside must still be red, while the outermost parts must be more cooked.
Place the fillets on the serving plates. For a more elegant presentation , you can cut each fillet into thick slices. Garnish with a drizzle of extra virgin olive oil, a pinch of salt and a sprinkling of pepper. If you like, you can add a sauce (for example, we really like the grain mustard slightly diluted with water).
storage
This second dish of delicious fish is to be consumed at the moment , as we are talking about fresh fish.
If you liked this recipe, try another fish dish: pistachio-crusted salmon .
READ ALSO: Are you looking for an easy second course of fish? Try the baked tuna
Riproduzione riservata © - WT