Tyrolean grostl, the mountain roast with an intense flavour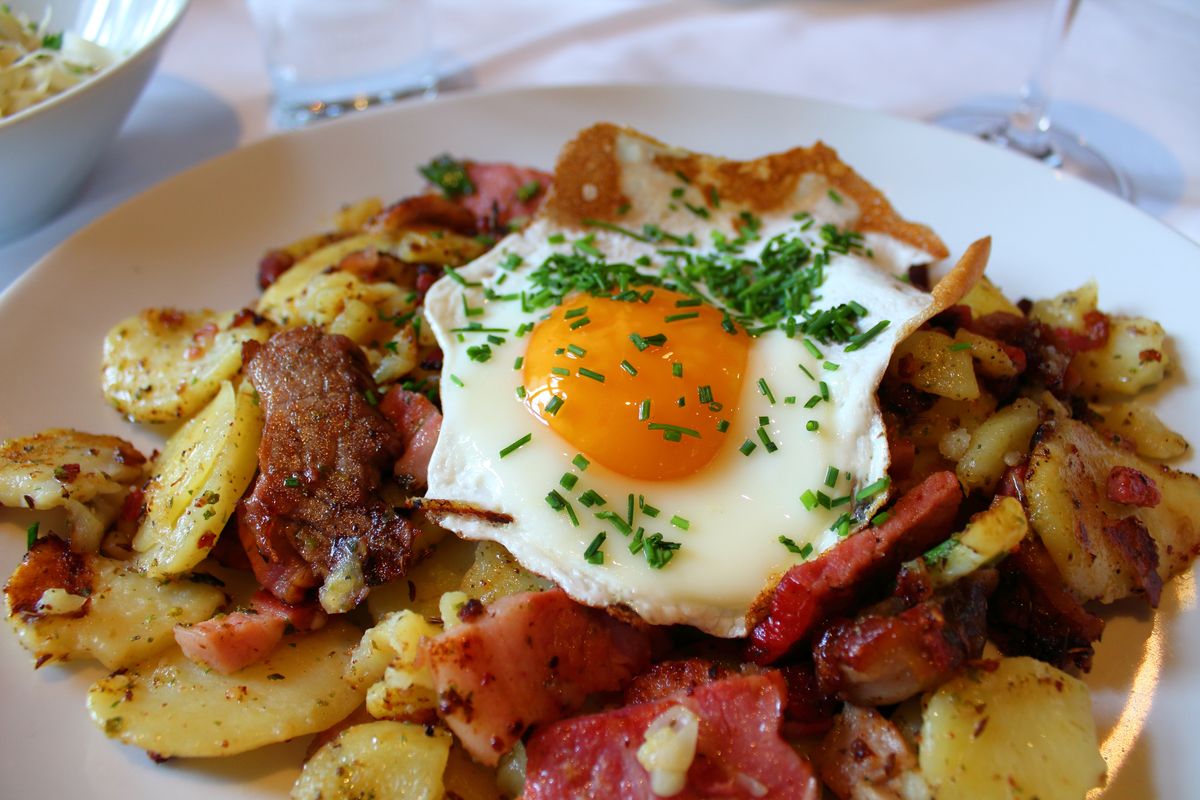 Grostl is a typical second course of Tyrolean cuisine based on potatoes flavored with speck and bacon, served with fried egg.
The Tyrolean recipe we are talking about today is something sensational. Substantial and tasty , it is not uncommon for it to be served in refuges to refresh skiers between one descent and another. Born as a recycled dish, today it is a typical Tyrolean product prepared with potatoes, bacon and speck . Often it is also accompanied by a fried egg, as if it weren't rich enough already.
The preparation is quite simple and is well suited to be served as a single dish. Basically, the boiled potatoes are sautéed in a pan with speck, bacon, onions and butter and then flavored with chives. Describing the goodness of this dish is impossible so you just have to try it.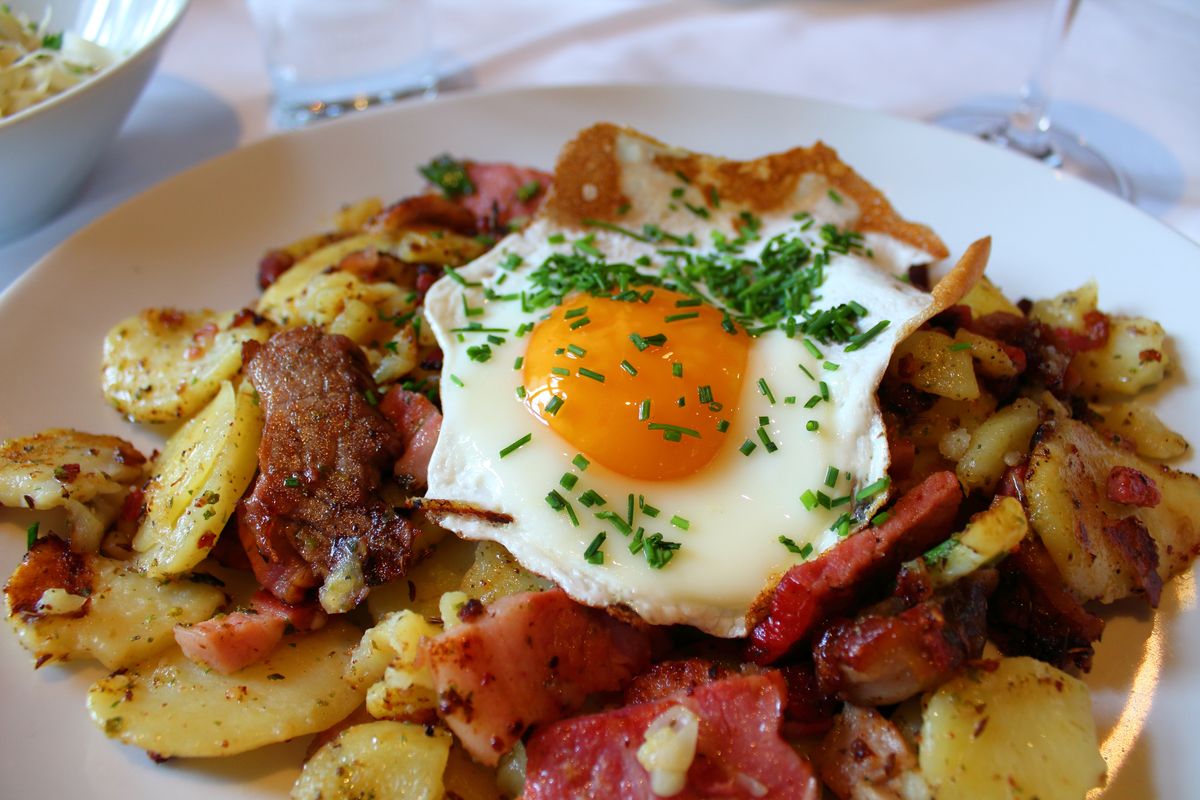 How to prepare the grostl recipe
First, peel the potatoes and cut them into 2cm pieces . Boil them in plenty of salted water for 20 minutes.
Meanwhile, in a large frying pan, melt the butter and brown the diced speck and bacon together with a grind of pepper.
After they have released part of their fat, add the thinly sliced ​​onion and cook for 15 minutes.
Add the boiled potatoes, flavored with chives and, if necessary, season with salt.
While all the flavors are blending, prepare the fried egg : heat a drizzle of oil in a pan, break the eggs and cook over medium heat for 3-4 minutes. The yolk must in fact remain soft.
Distribute the potatoes on plates and top each with an egg.
What do you think of this recipe? If the idea of ​​a dinner entirely dedicated to the mountains tickles your taste buds, we suggest you also prepare the dumplings : you won't regret it.
storage
The cooked and flavored potatoes will keep for a couple of days in the refrigerator closed in an airtight container. We advise you to heat them in a pan before serving and prepare the egg at the moment.
Riproduzione riservata © - WT