Unusual but winning is the combination of blueberries and speck in a risotto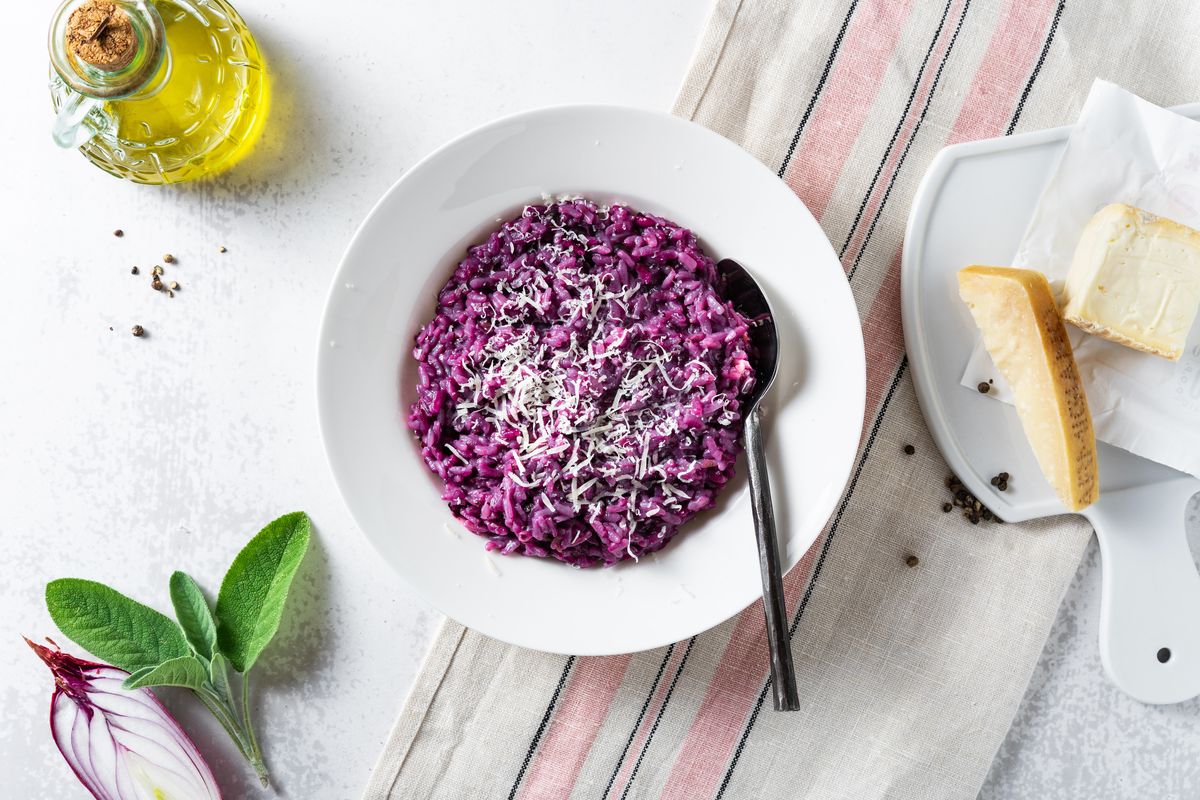 If you are a lover of delicious recipes do not miss the blueberry and speck risotto, a first summer dish full of flavor.
Risottos are perhaps among the first courses that most of all allow us to give vent to the imagination by creating special combinations. For a tasty first course, we recommend trying the blueberry and speck risotto: it tastes of mountains and summer at the same time. It also remains one of the quick and easy recipes that you can prepare when you have guests and are short of ideas: you will surprise everyone!
The preparation is really simple and follows that of any risotto. In this case, however, it is very important to buy sweet and ripe blueberries , preferably seasonal and local so as to be sure to enclose all their flavor in the dish.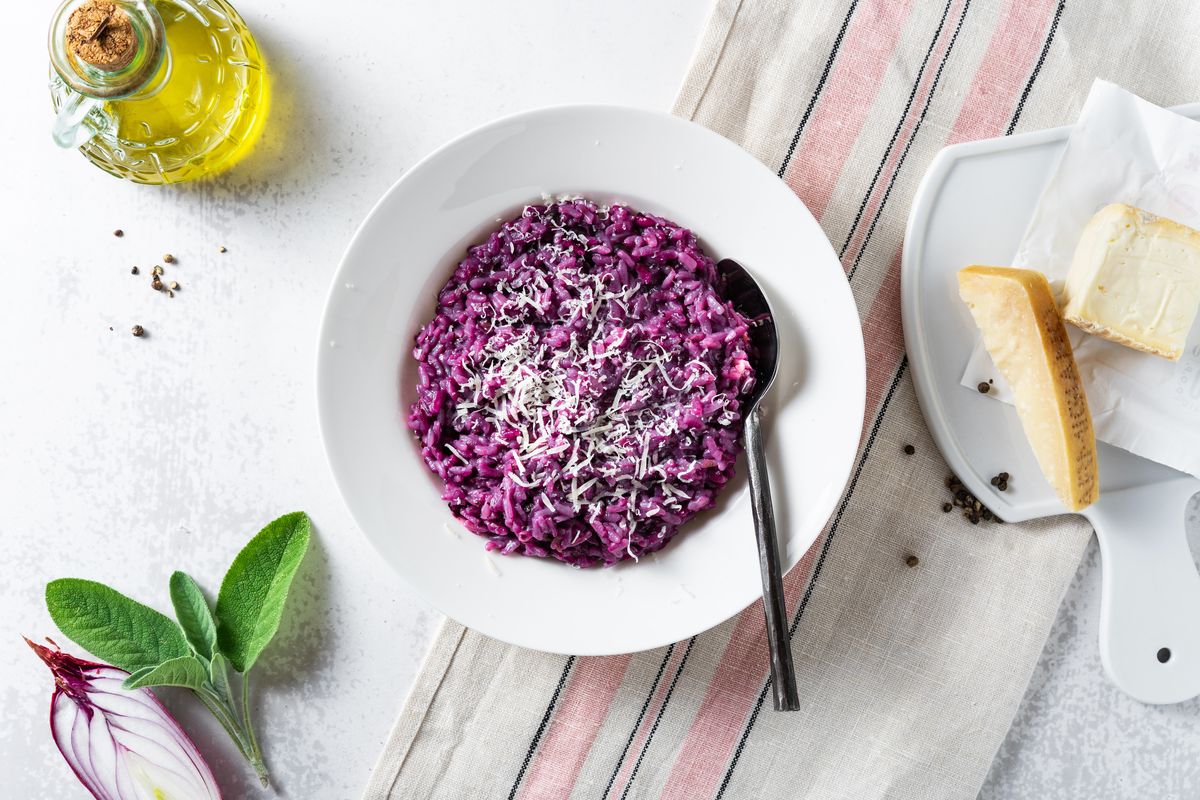 How to prepare the blueberry and speck risotto recipe
First, finely chop the onion and brown it in a pan with the butter. As soon as it is tender and transparent, add the rice, toasting it for 3 minutes.
Cover flush with the boiling broth and cook over medium heat: the rice must always simmer and be just covered with broth.
After 10 minutes, add the speck sticks and the washed blueberries and continue cooking, adjusting only when the salt is finished. In fact, keep in mind that speck is very savory. In total it will take 16-18 minutes depending on the variety of rice used.
When cooked, remove from the heat, stir in the Parmesan cheese and a knob of butter and serve immediately.
If you love delicious first courses and have a predilection for risotto, then try ours with toma and hazelnuts : you won't regret it!
storage
As you know by now, risottos should be consumed on the spot. However, if you have any leftovers, you can keep it in the refrigerator, well covered with plastic wrap, and reheat it in a pan or microwave.
Riproduzione riservata © - WT