Vegan (and light) aubergine caponata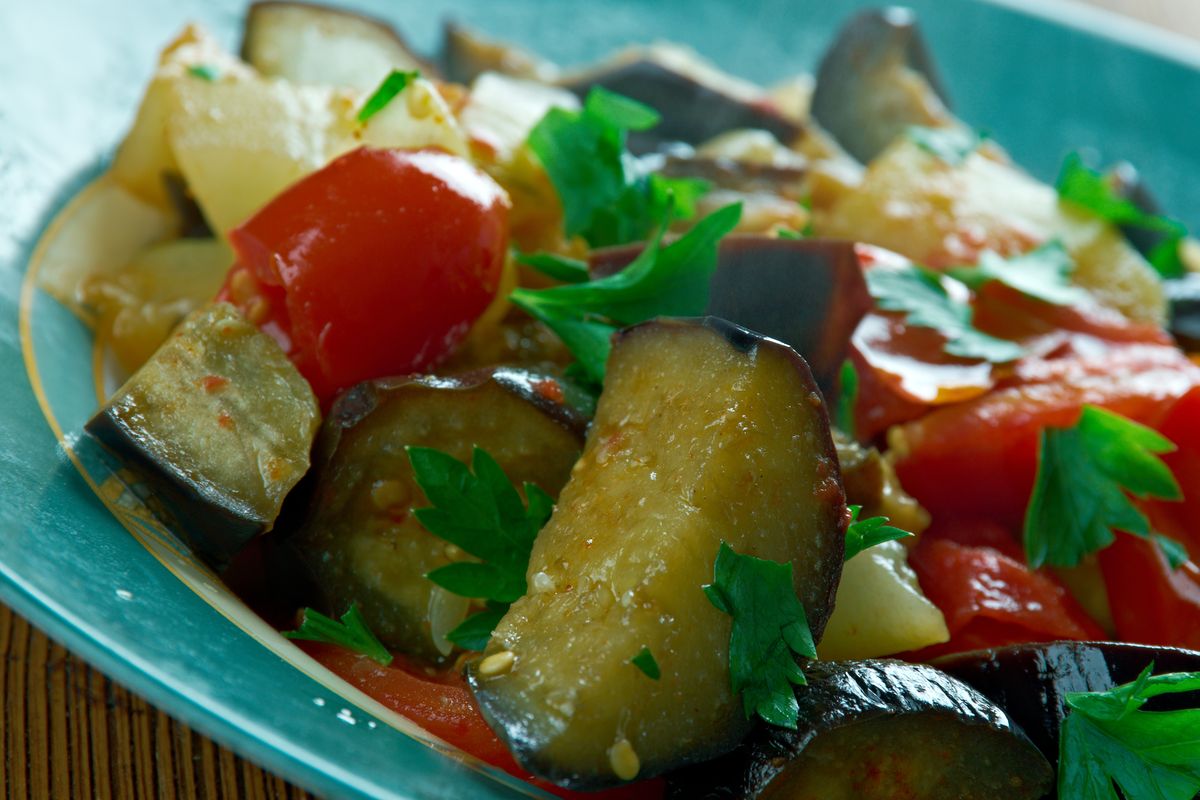 Let's taste the vegan aubergine caponata, a lighter recipe than the traditional recipe typical of Sicilian cuisine.
Today we prepare the delicious vegan eggplant caponata, a recipe that represents a certainly lighter variant of the traditional recipe of Sicilian cuisine.
With this dish we try to capture the palate of lovers of natural cuisine but not only, given that it is a typical dish of Italian cuisine revisited, as mentioned, simply in a lighter key for those who like not weighing themselves down at the table.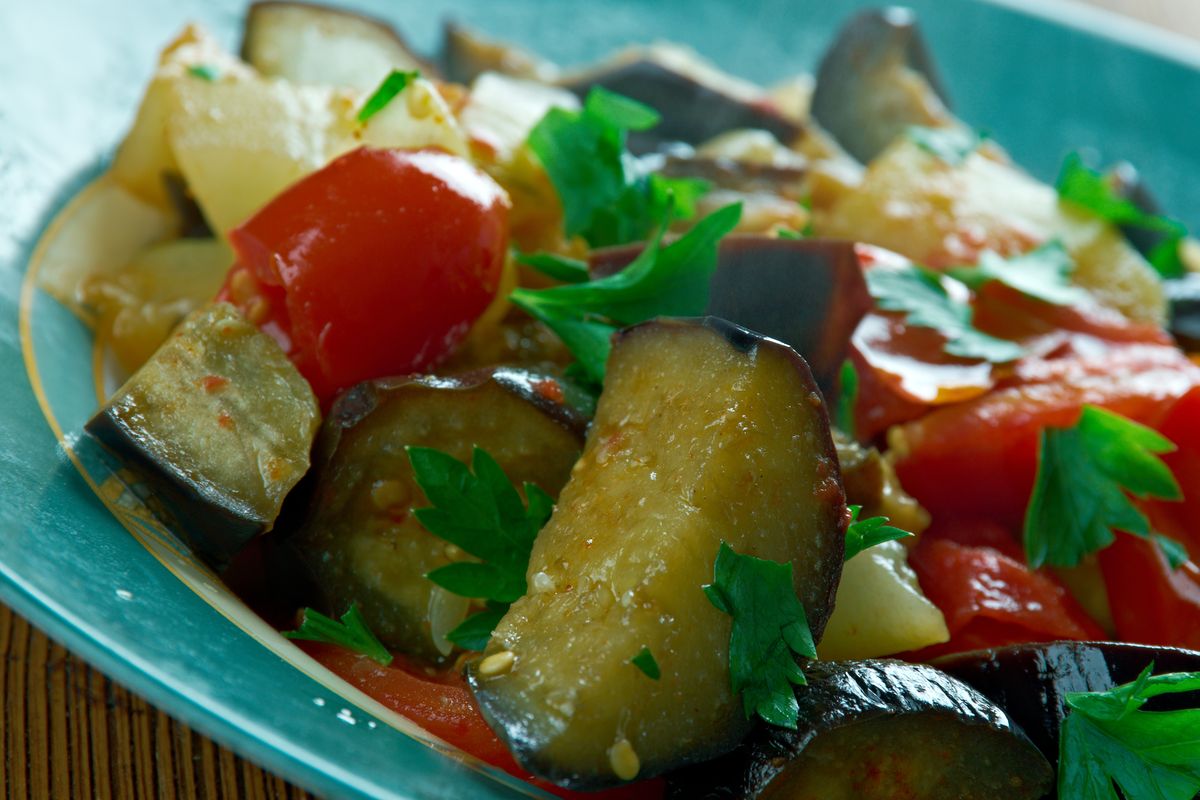 Preparation of the vegan caponata
First, wash and clean the onion, celery, garlic, aubergines and parsley. The aubergines, after washing, must also be cut into cubes . Peeled tomatoes also need to be broken up.
Now prepare the sautéed with the extra virgin olive oil base and then add the carrot, onion, celery, garlic, parsley, tomatoes and aubergines.
All these ingredients are cooked together, until the aubergines soften. At this point everything is glazed with sugar and apple cider vinegar.
Finally, add the pine nuts, capers, olives and fennel flowers for the last two minutes of cooking. The pine nuts are toasted over the fire, in order to intensify the flavor of the whole.
Also try our quick and simple vegetarian dishes : all those who love light recipes (and not only) will like them.
storage
This recipe can be kept in the refrigerator for a maximum of 3-4 days , tightly sealed with transparent film or in an airtight container. It can then be portioned and frozen in a freezer to make it last longer.
Riproduzione riservata © - WT