Vegan chickpea balls: delicious, natural and easy to make!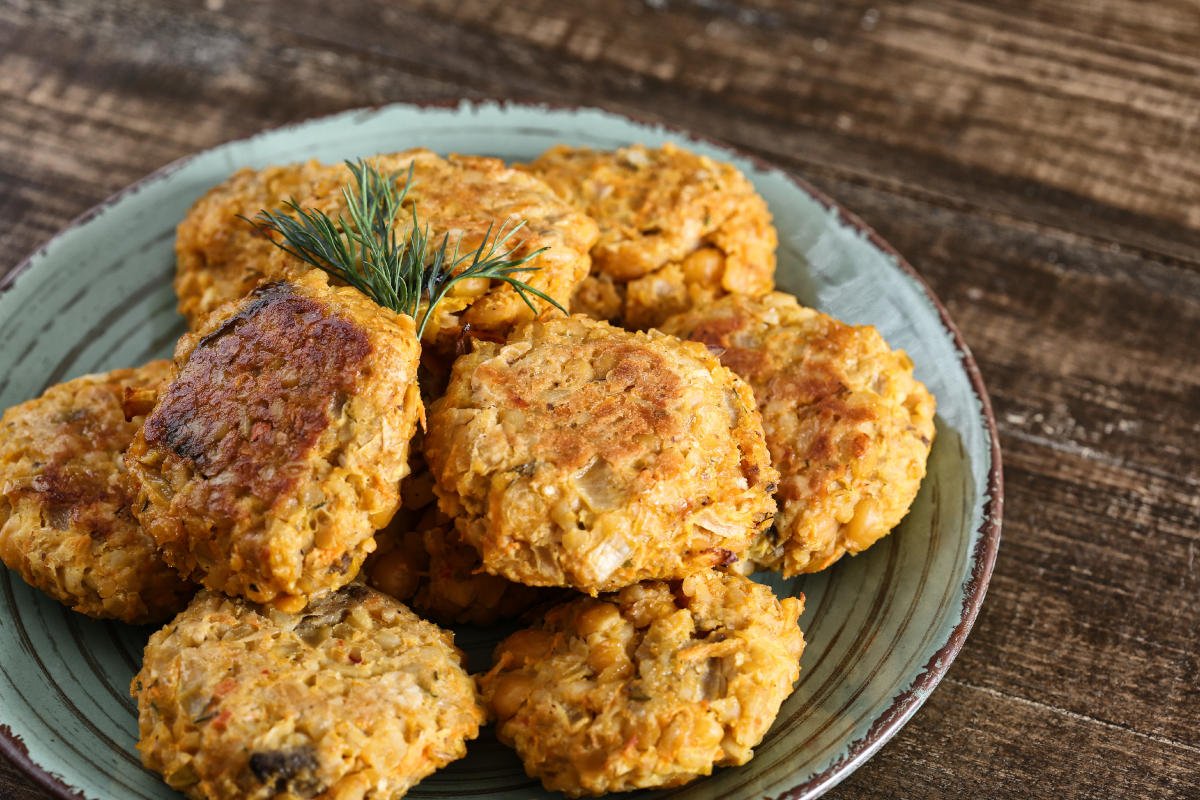 Chickpea and tofu meatballs are a delicious dish that can be prepared in an instant, perfect for a dinner or a tasty aperitif with friends.
Delicious, beautiful to present and easy to prepare. Chickpea and tofu meatballs are a fun appetizer that will surely bring joy to your table. If you want to organize an aperitif with friends or family, you can also prepare these quick meatballs in advance and then cook them in the oven or in a pan 10 minutes before serving. In today's version we will make 100% vegan meatballs, without using eggs or cheese, and we will combine the chickpeas with the tofu in the dough.
Alternatively, if you prefer, you can also prepare chickpea and potato balls, which will give your dough the right consistency. Try it, the recipe is the same: you'll just have to replace the tofu with boiled potatoes!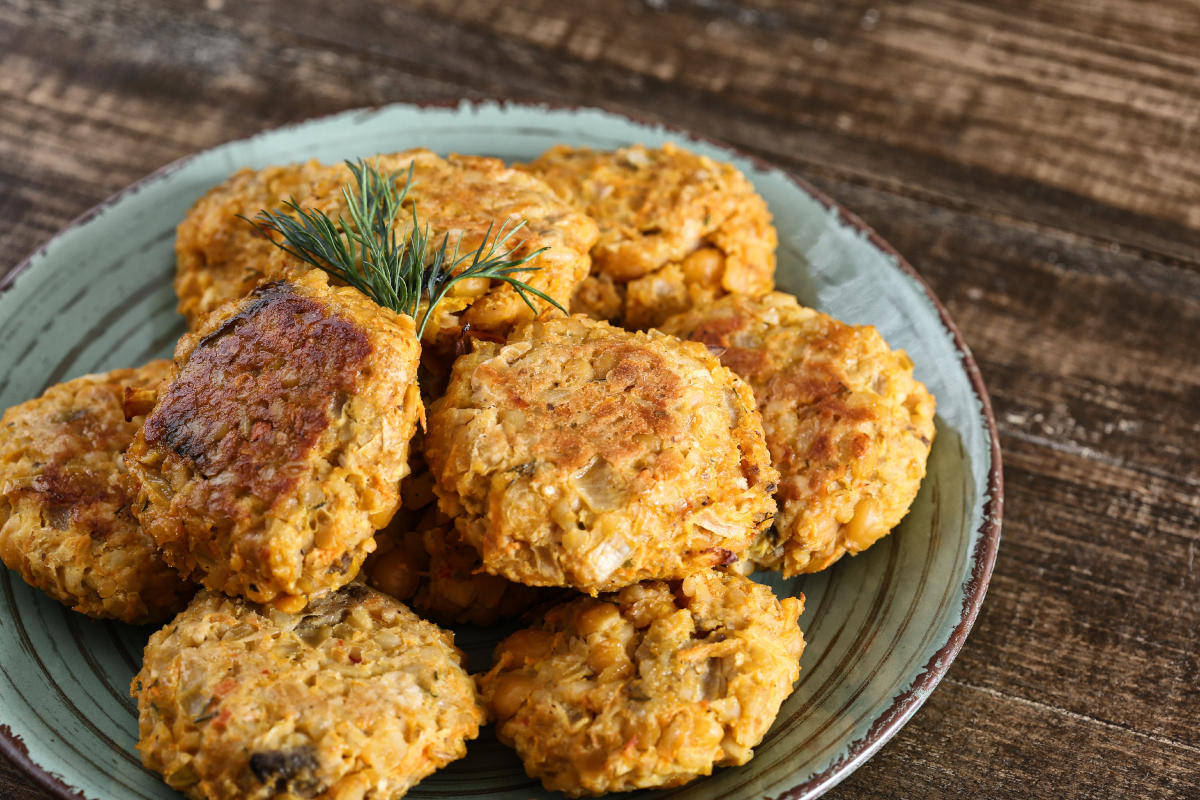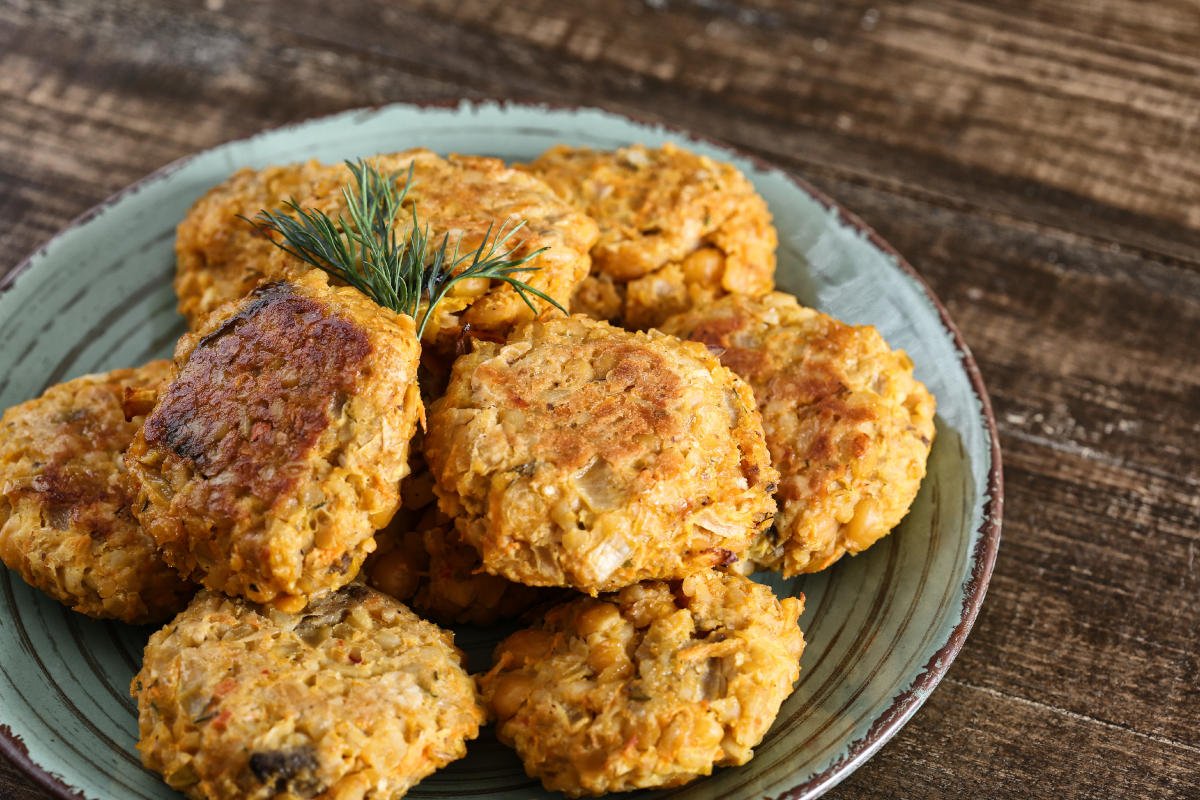 Preparation of chickpea and tofu balls
First, press the tofu well so that it loses all the excess water, without worrying about it crumbling or breaking, since we will later blend it into the meatball mixture.
Once done, put the canned chickpeas, the tofu and the rest of the ingredients in a bowl or in a special machine: the Taggiasca olives , the corn starch and the chopped onion.
Blend everything by adding extra virgin olive oil, salt and pepper and a sprig of chopped fresh parsley.
Once you have obtained a homogeneous mixture, add the lemon juice and shape your meatballs with your hands, finally roll them in plenty of breadcrumbs . Cook in a pan with a spoonful of extra virgin olive oil for about 5 minutes on each side .
When a golden crust has formed on the surface, your meatballs will be ready! Serve with sauces of your choice or on a bed of green salad. Enjoy your meal!
And if you like homemade meatballs, how about trying our classic chickpea meatball recipe? Very original and tasty! And to conclude on a high note, here are all our recipes with chickpeas .
storage
We recommend keeping these veg meatballs for a maximum of 2-3 days in the refrigerator, inside a container with a special lid. We do not recommend freezing in the freezer.
Riproduzione riservata © - WT