Vegan strudel with delicious blueberry filling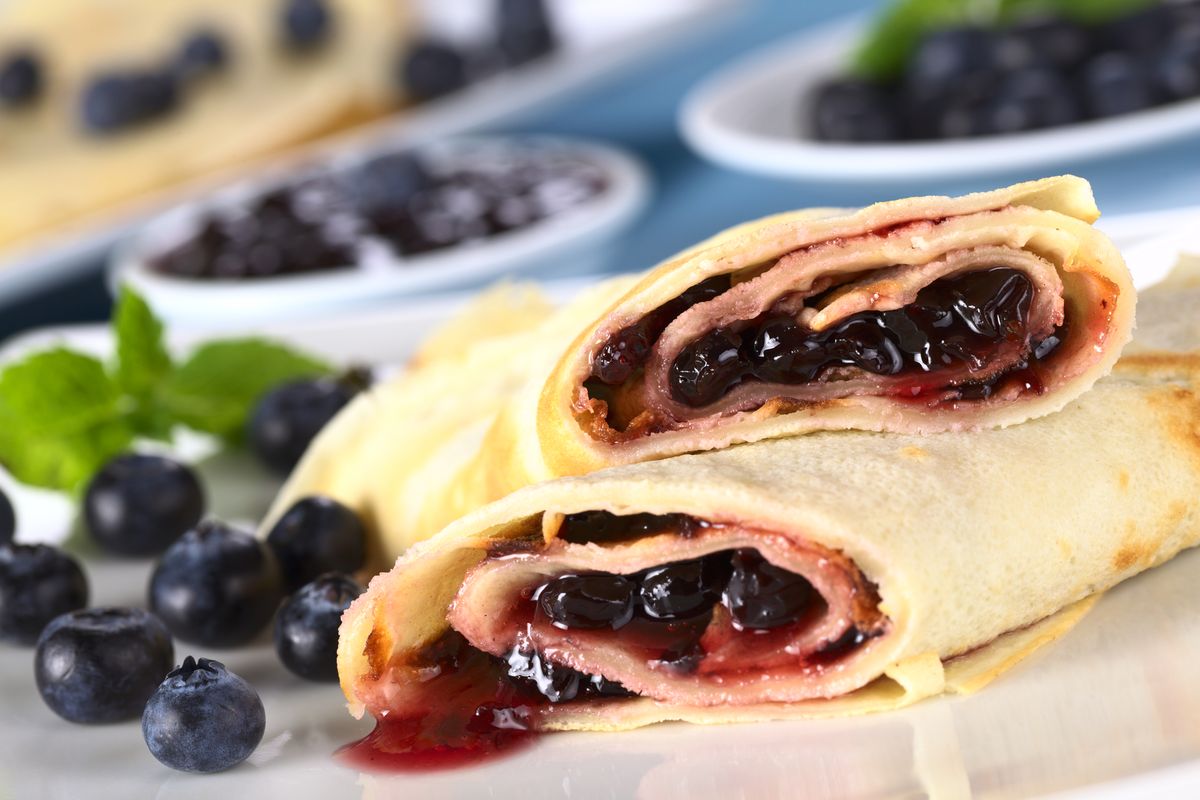 Blueberry vegan strudel: a particular recipe based on natural ingredients, perfect for those who love to prepare vegan desserts. Try it for breakfast or a snack!
Today we offer you the recipe for making a delicious vegan blueberry strudel with a soft base of spelled flour and almonds flavored with apple juice and lemon zest. Everything is then enriched by a blueberry jam filling and a crunchy covering of dried fruit. As an alternative to blueberry jam, you can use any jam or jam you prefer.
Now let's see the recipe for preparing the vegan blueberry strudel!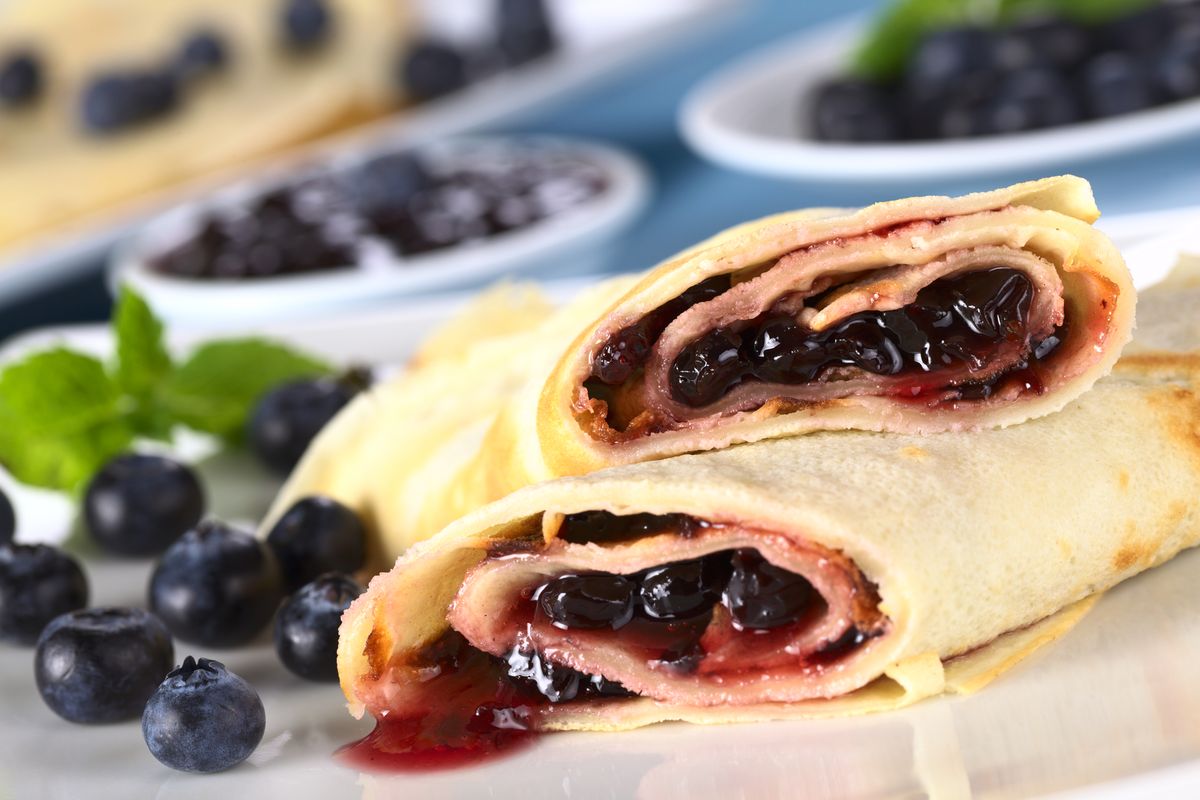 Preparation of sugar-free vegan strudel
Mix the two flours in a large bowl with the lemon zest, the cream of tartar and a pinch of salt. Add the seed oil and continue to work to mix the ingredients.
Add the apple juice and work quickly to form a soft but compact dough .
Wrap the dough in cling film and let it rest for 30 minutes .
After the rest time of the dough, roll it out on a pan lined with baking paper forming a fairly thin rectangle .
Fill with the blueberry jam leaving 1-2 cm free on one side and roll up trying to form a strudel. Make light cuts on the surface and insert the dried fruit inside. Brush with a little seed oil and bake in a preheated oven at 180°C for 45 minutes .
When cooked, remove the vegan roll and let it cool before cutting into slices and serving.
Alternatively, we suggest you try the vegan apple pie : an always delicious classic.
storage
The strudel made with this recipe can be kept for 2-3 days out of the fridge, in a glass bell jar for desserts which maintains its taste and texture. You can also freeze it raw in the freezer, if you have used genuine ingredients, and then cook it for a few more minutes in the oven.
Riproduzione riservata © - WT