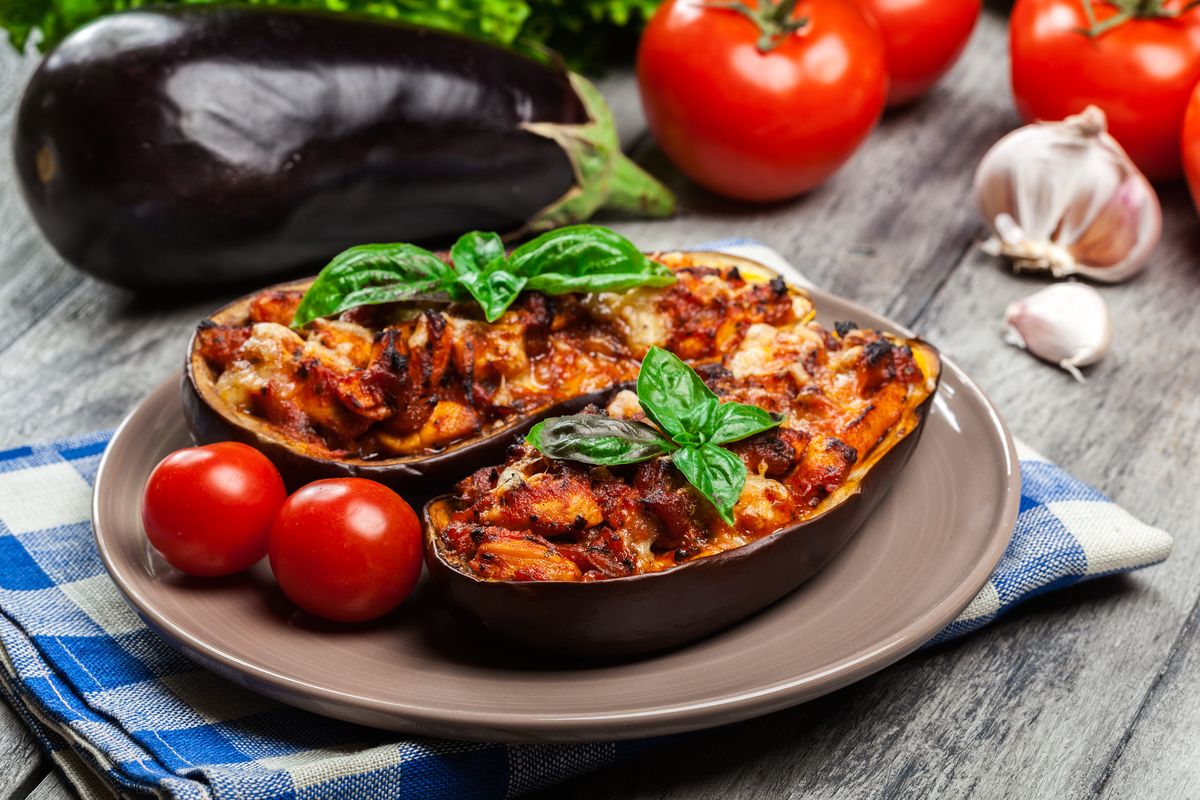 Vegan stuffed aubergines are prepared with tofu, cherry tomatoes, garlic and chilli pepper and are perfect for approaching vegan cuisine.
If you think veg recipes lack flavor, think again. In fact, it will be enough to smell the scent that is released throughout the house to realize that vegan stuffed aubergines are anything but tasteless. As always, the trick is to use the right aromas to make them tasty and satisfying even without the classic ingredients.
This tasty second course contains all the flavors of the Mediterranean , basil, cherry tomatoes, oregano, together with a typical ingredient of vegan cuisine, tofu . Find out how to cook what is erroneously called soy cheese and how to make it the star vegetable protein of the dish. Ready to get to the stove?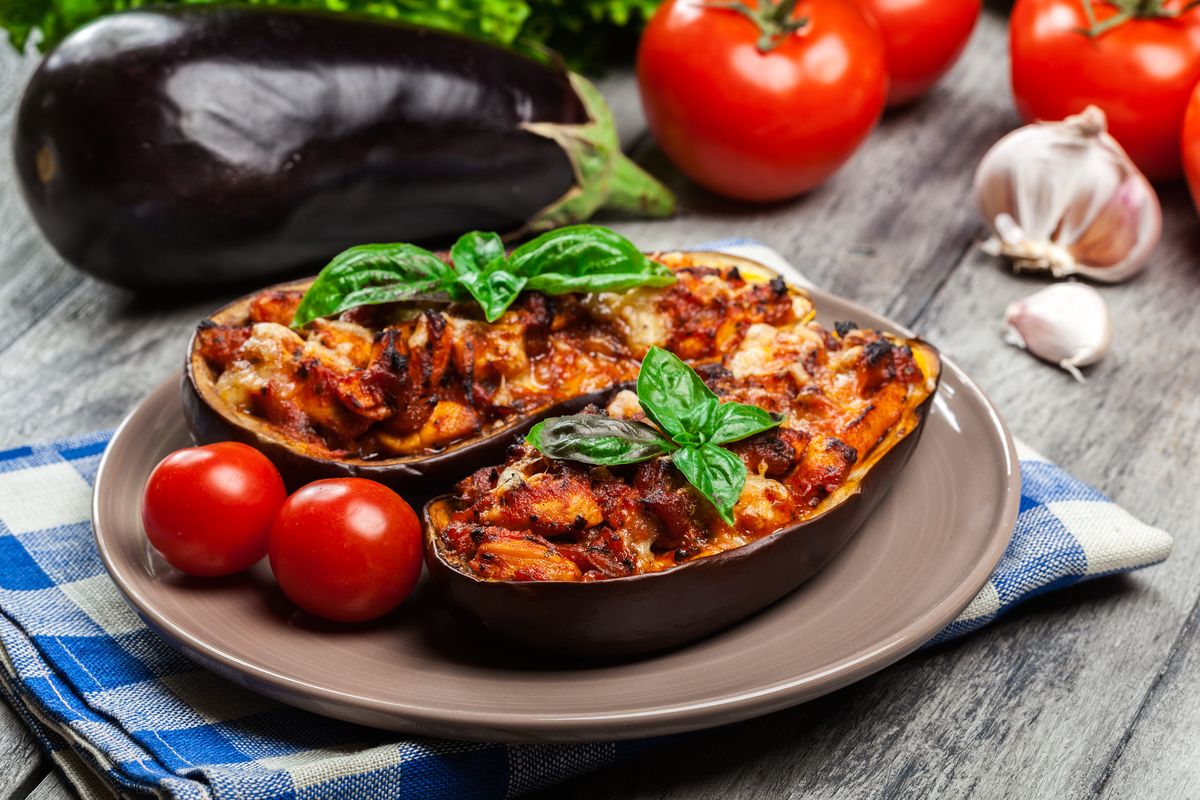 How to prepare the vegan stuffed eggplant recipe
First wash the aubergines, remove the stalk and cut them in half lengthwise . With the help of a paring knife or a spoon, remove the internal pulp leaving only half a centimeter attached to the peel. Cut the pulp into cubes and keep it aside.
In a pan, heat the oil with the garlic clove and the chilli pepper. Then add the cherry tomatoes cut into quarters and season with a pinch of salt.
Drain the tofu from the conservation liquid, place it on the cutting board and crumble it with a fork before adding it to the pan with the other flavourings.
Season with the oregano and basil, add the aubergine pulp and cook for about 20 minutes .
When cooked, transfer the filling into the aubergine boats that you will have lightly salted. Arrange them in a lightly oiled baking dish, sprinkle with breadcrumbs and bake at 180°C for 30 minutes . Serve them hot or at room temperature.
Among other quick and easy recipes with aubergines, we suggest you try two variations of this dish. The first is eggplant stuffed with rice, perfect if you are looking for something more substantial. To prepare them , boil 100 g of basmati rice and add it to the pan together with all the ingredients for the filling, sautéing over high heat for a few minutes. Then transfer to the hollowed out aubergines and continue as per the recipe.
Neapolitan-style vegan stuffed aubergines are even tastier. In this case you will in fact have to add 1 teaspoon of desalted capers and about 10 black Gaeta olives cut into slices directly with the initial sauté of oil, garlic and chilli pepper. Then continue as per the recipe to obtain sensational stuffed vegetables.
storage
Stuffed aubergines can be kept in the refrigerator for 2-3 days . Our advice is to reheat them in the oven before consuming them.
Riproduzione riservata © - WT