Vegetable crumble recipe: how to prepare the crunchy side dish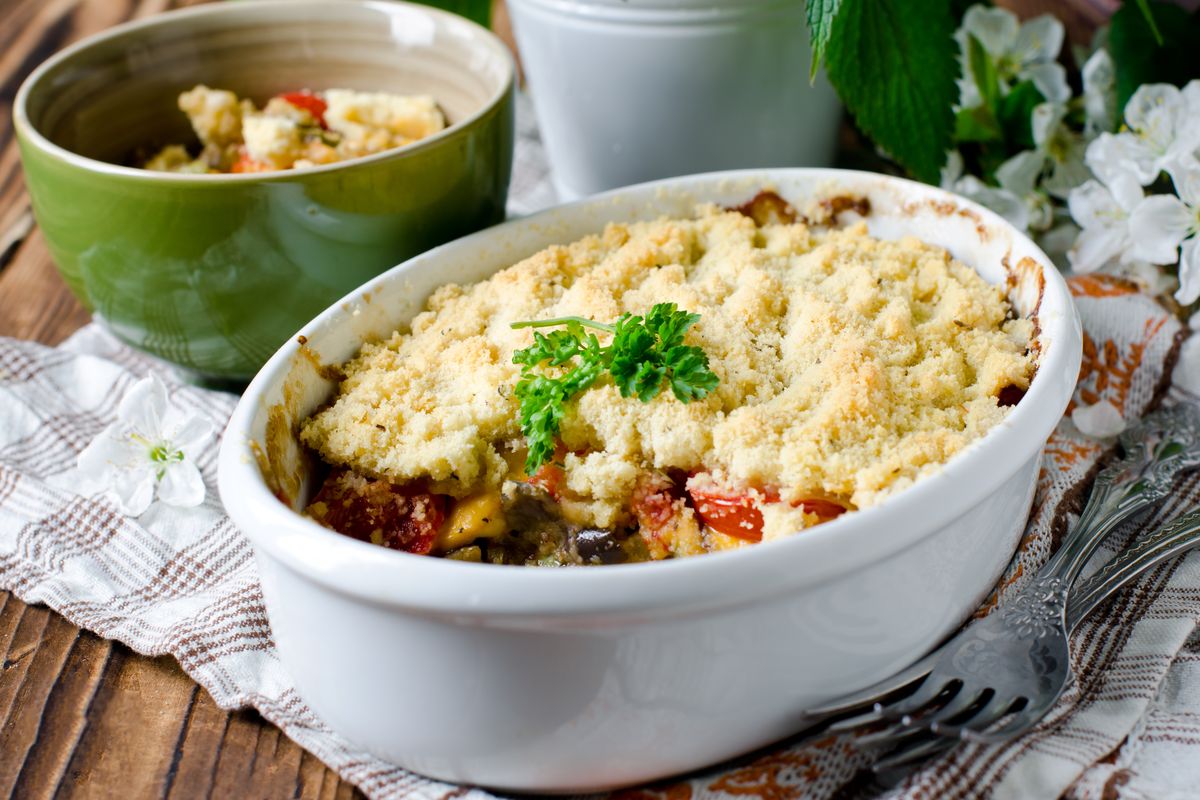 Vegetable crumble: a delicious recipe for a different second course based on courgettes and cherry tomatoes. Here's how it's done!
Who said crumble is only made with fruit? The sweet preparation is typical of Anglo- Saxon cuisine , where the term "crumble" indicates the crumbly compound that forms the surface of the dish. Today we leave you the recipe to prepare a particular vegetable crumble, perfect to serve as a second course or as a single dish. Let's see how it's prepared now!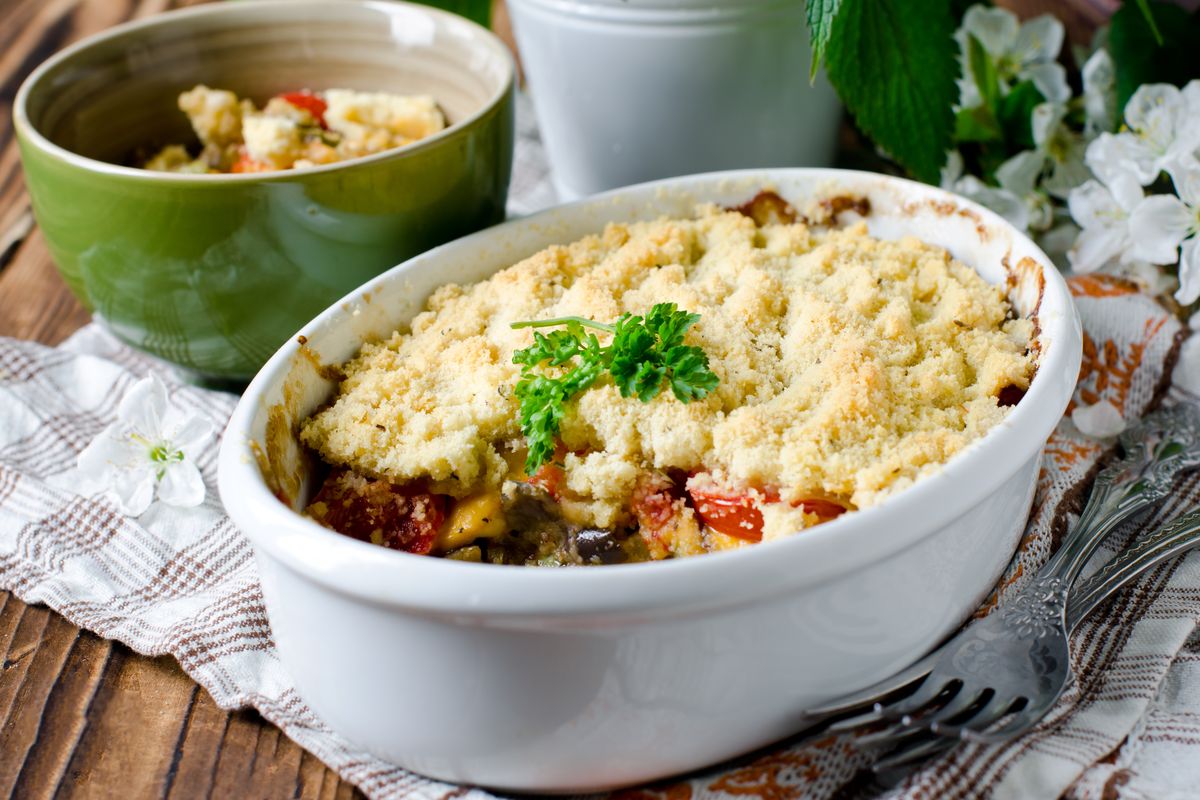 How to make a vegetable crumble
Start by peeling the onion then cut it into thin strips.
Wash the courgettes and cherry tomatoes: cut the courgettes into chunks and the cherry tomatoes into wedges or even just in half.
Place a large frying pan on the heat, heat a drizzle of olive oil, add the vegetables and cook for about ten minutes to cook the vegetables while still leaving them crunchy .
Season with salt, turn off the heat and leave to cool.
In the meantime, proceed to the preparation of the crumble: place the flour and the Parmesan cheese in a bowl, add the cold butter cut into chunks and start mixing with the help of a fork, then work with your hands to obtain a "crumbled" mixture.
Transfer to the refrigerator and let it rest for a quarter of an hour.
After the resting time, line the bottom of a baking dish with baking paper, pour the vegetables, spread them well and cover with the crumble.
Cover with aluminum foil and bake in a preheated oven at 180°C and cook for 30 minutes .
After half an hour, remove the aluminum foil and cook for another ten minutes or until desired browning.
When cooked, remove from the oven, let it cool slightly and serve. Enjoy your meal!
If you want a similar side dish, but faster and lighter, try some classic pan-fried vegetables .
storage
We recommend keeping the salted baked crumble in the fridge for a maximum of 1-2 days and well covered in transparent film or inside a container with an airtight lid.
READ ALSO: Who said you can't make savory crumble?
Riproduzione riservata © - WT