Vegetable millet meatballs with broad bean cream, crunchy and tasty!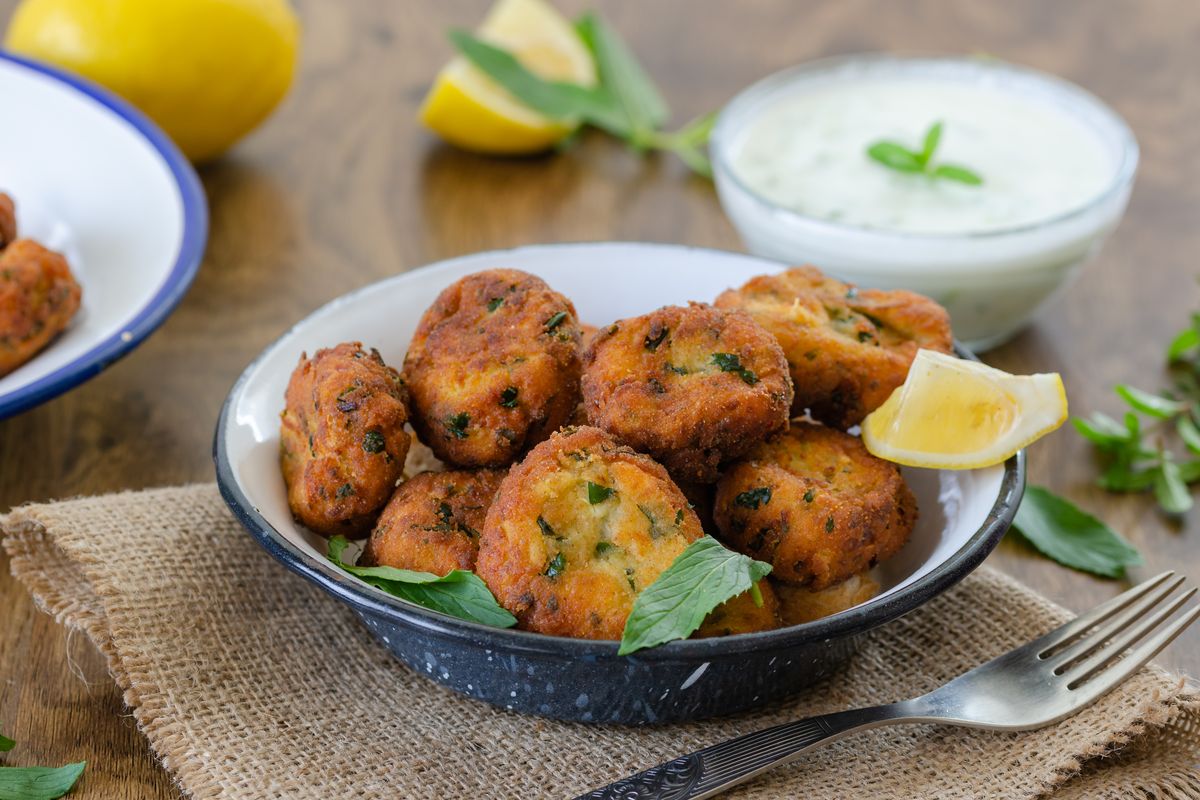 Today let's taste the delicious and light millet meatballs with vegetables with broad bean cream, ideal as a delicate second course or delicious appetizer.
Excellent as a second course , and delicious as an appetizer for friends, millet meatballs with vegetables and broad bean cream are certainly a delicious and very refined recipe. To make it you will need a few ingredients, all easily recoverable at the supermarket, which you can also adapt according to your taste and seasonality (especially as regards vegetables).
Let's see together how to prepare tasty millet meatballs with vegetables.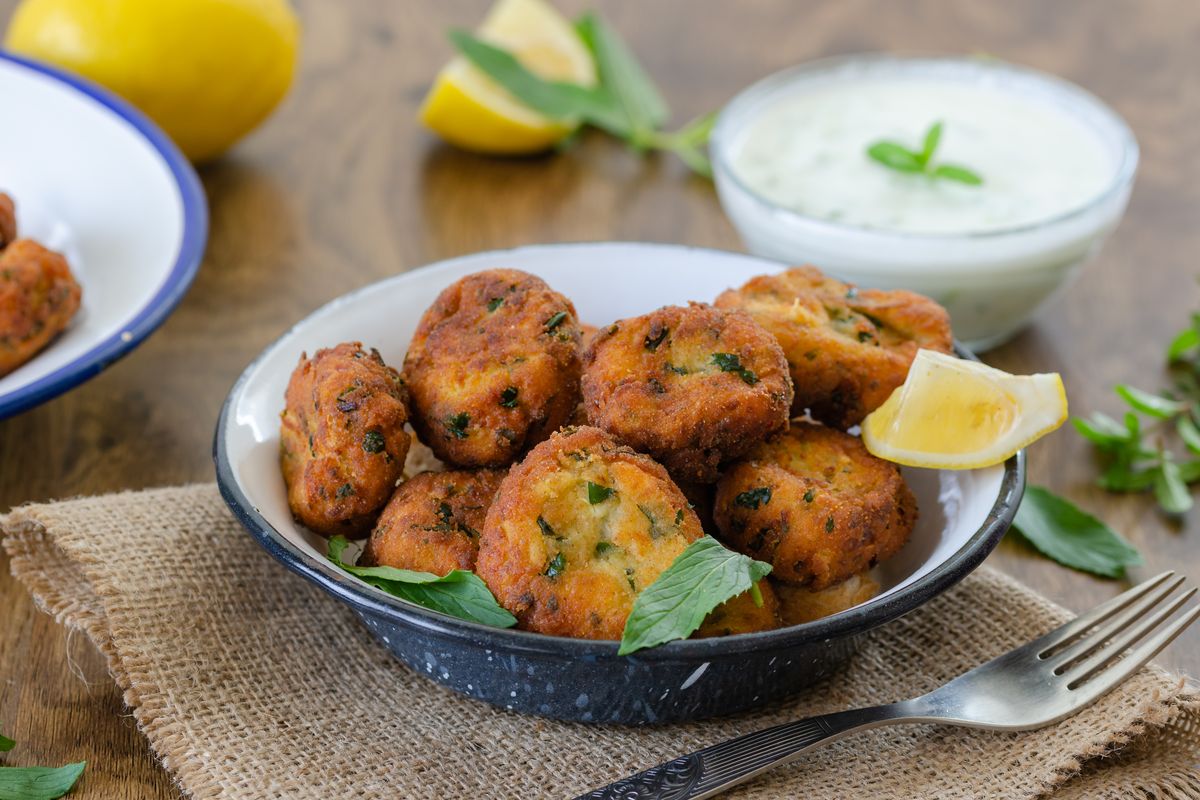 Preparation of millet meatballs with vegetables with broad bean cream
Start with millet. Rinse it well under cold water and drain it, finely chop the shallot and cut the carrot into cubes. Diced, also cut the aubergine and courgette, setting everything aside.
Heat 25 ml of oil in a pan, adding the millet. Toast for a few minutes, stirring from time to time and slowly pour in the hot water.
Add the salt and cook for 25 minutes .
Now transfer the millet into a bowl and let it cool completely, while in another pan, sauté the shallots in a drizzle of oil over low heat and add the carrots, aubergines and courgettes.
Add salt and cook for 20 minutes, blending with a ladle of hot water or vegetable broth, until they become soft.
Now it's up to the broad bean cream. Once you have shelled them all, let them boil for 10-15 minutes and pour them into a container with high edges, add 10 ml of oil, mint and salt.
Blend everything with an immersion blender to obtain a creamy mixture and add the vegetables to the cold millet.
Also add 50 g of gluten-free breadcrumbs to the meatball mixture and then shape them by taking about 25 g of the mixture to make a meatball.
Pass each meatball in the remaining breadcrumbs and proceed until the dough is finished.
Cook the meatballs in a non-stick pan in a little extra virgin olive oil , browning them on both sides to have a crunchy and tasty surface. You can also cook in a static oven at 180°C for 18-20 minutes or in a convection oven at 160°C for 10-15 minutes . Serve your millet meatballs with vegetables with broad bean cream.
If you liked the dish, you must also try the bean balls !
storage
We recommend enjoying these meatballs with the combined cream within 1-2 days , keeping both preparations in the fridge well wrapped in transparent film or in a special container with a lid. We do not recommend freezing in the freezer.
Riproduzione riservata © - WT