Veggie burgers: 10 foolproof (and delicious) recipes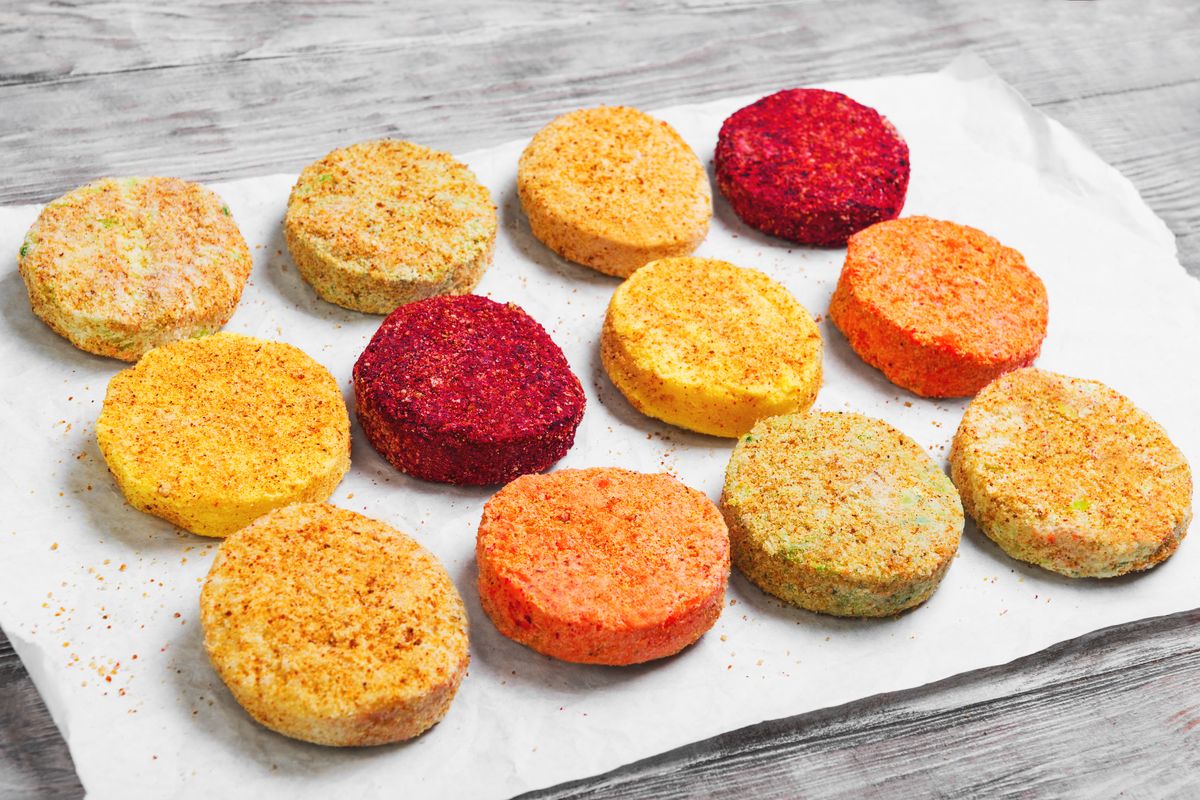 Perfect not only for a vegetarian or vegan diet, vegetarian or vegetable burgers are ideal for getting even the little ones to eat vegetables.
Veggie burgers are a great alternative to classic meat burgers . They are perfect not only for those who follow a vegetarian or vegan diet, but also for those who want to reduce animal proteins and change the menu a bit. When we talk about these recipes we should call them vegetable burgers (and not vegetable burgers) for the simple fact that the word hamburger implies the presence of meat in the meatball, however in common parlance it has now become normal to use the extended term without problems of understanding. Here are the ideas you will find below: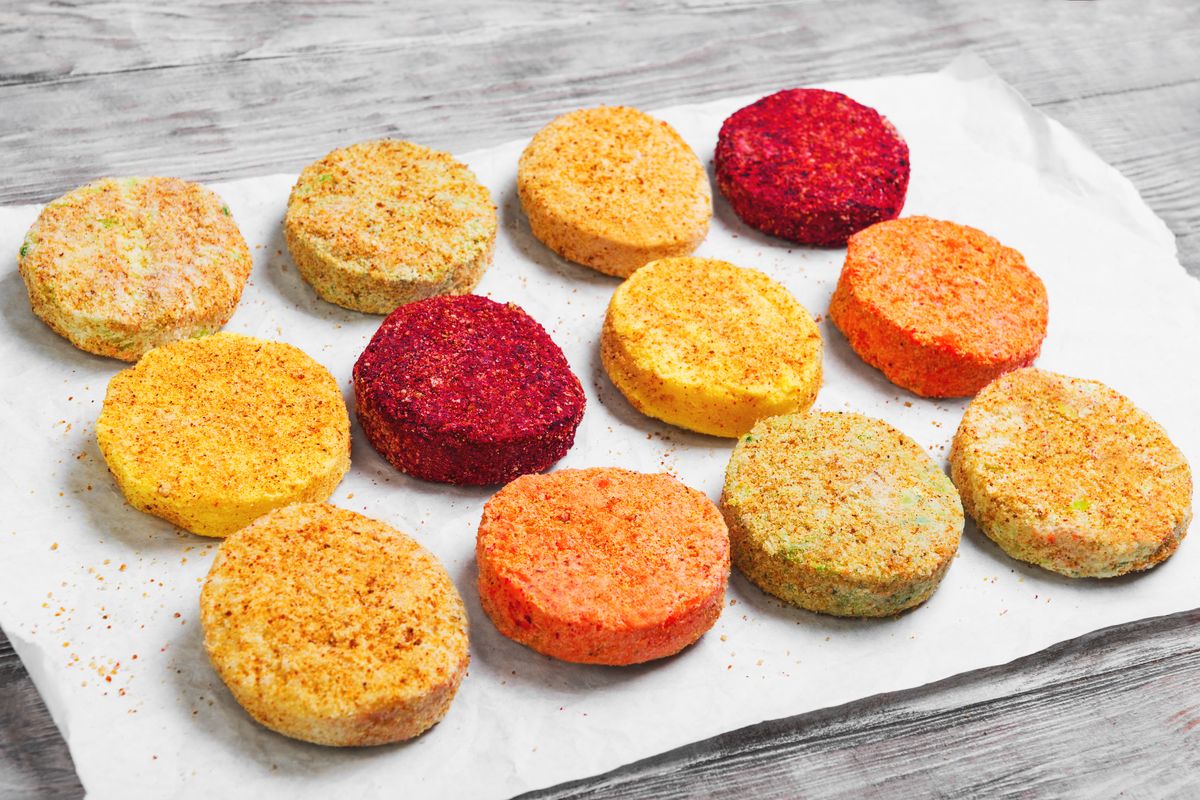 Vegetable burgers: 10 different ideas to try absolutely
Combined with a mixed salad or inside a sandwich with sauces and condiments, the veggie burger recipe is not just one! These vegetarian (or vegan) burgers can be prepared with many ingredients: not only legumes, but also cereals and vegetables enriched with seeds and spices.
Soy burgers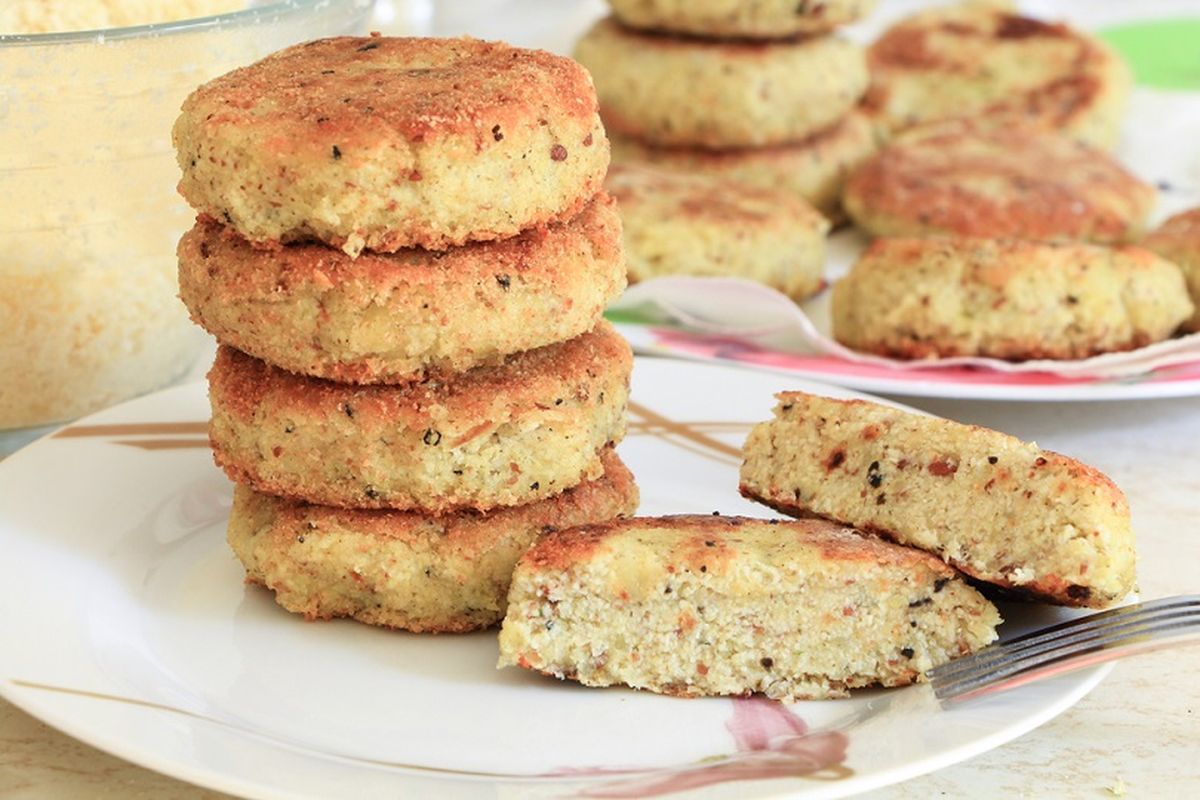 It is not only the best known, but also the most appreciated due to its neutral taste. To prepare the soy burger, all you have to do is blend the cooked soybeans with egg, grated cheese, breadcrumbs, garlic and parsley. Form burgers and fry them in a pan with a drizzle of oil.
Red bean burger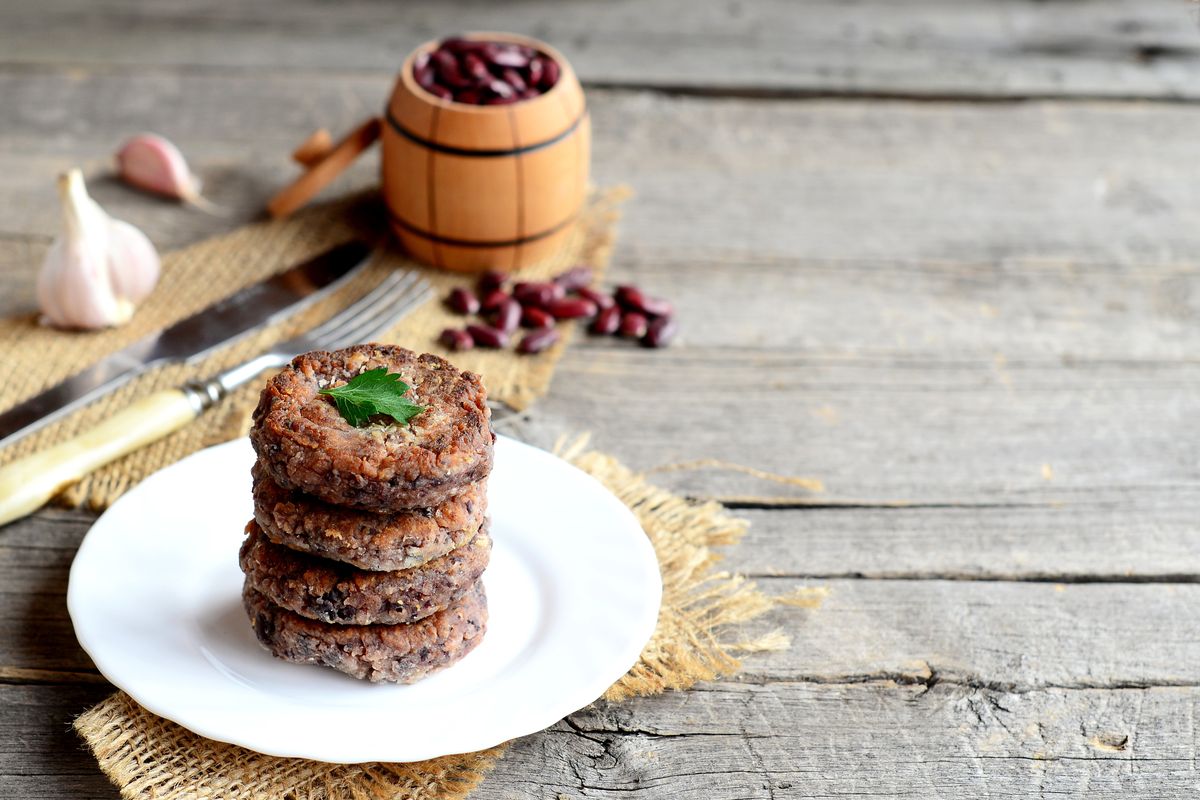 Thanks to their characteristic color, red beans will give life to a burger similar in all respects to meat . Blend them with an equal quantity of rice, a small piece of shallots and enough breadcrumbs to obtain a workable mixture with your hands. Fry the red bean burgers in a pan with a drizzle of oil.
Vegetable burger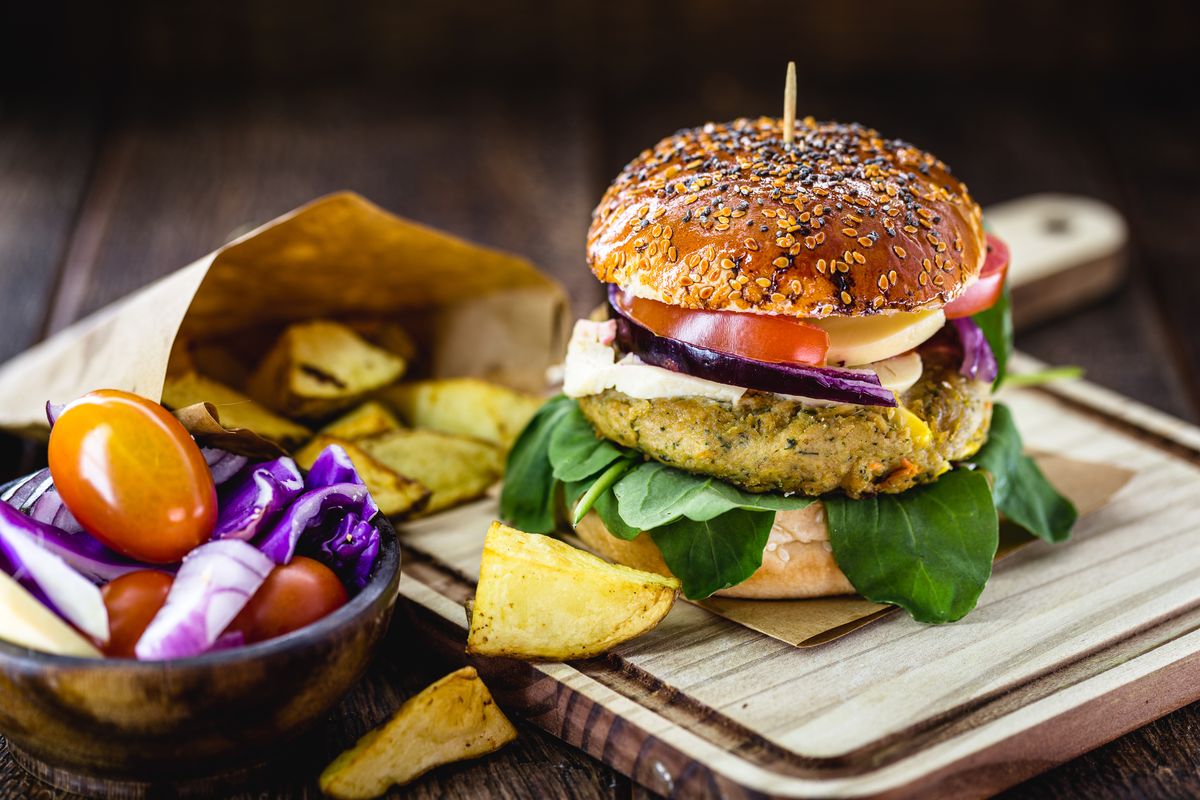 Excellent with a green salad, vegetable burgers can be prepared by adding boiled and diced peas and carrots to mashed potatoes. To bind, use egg and breadcrumbs and flavor with grated cheese.
Carrot burger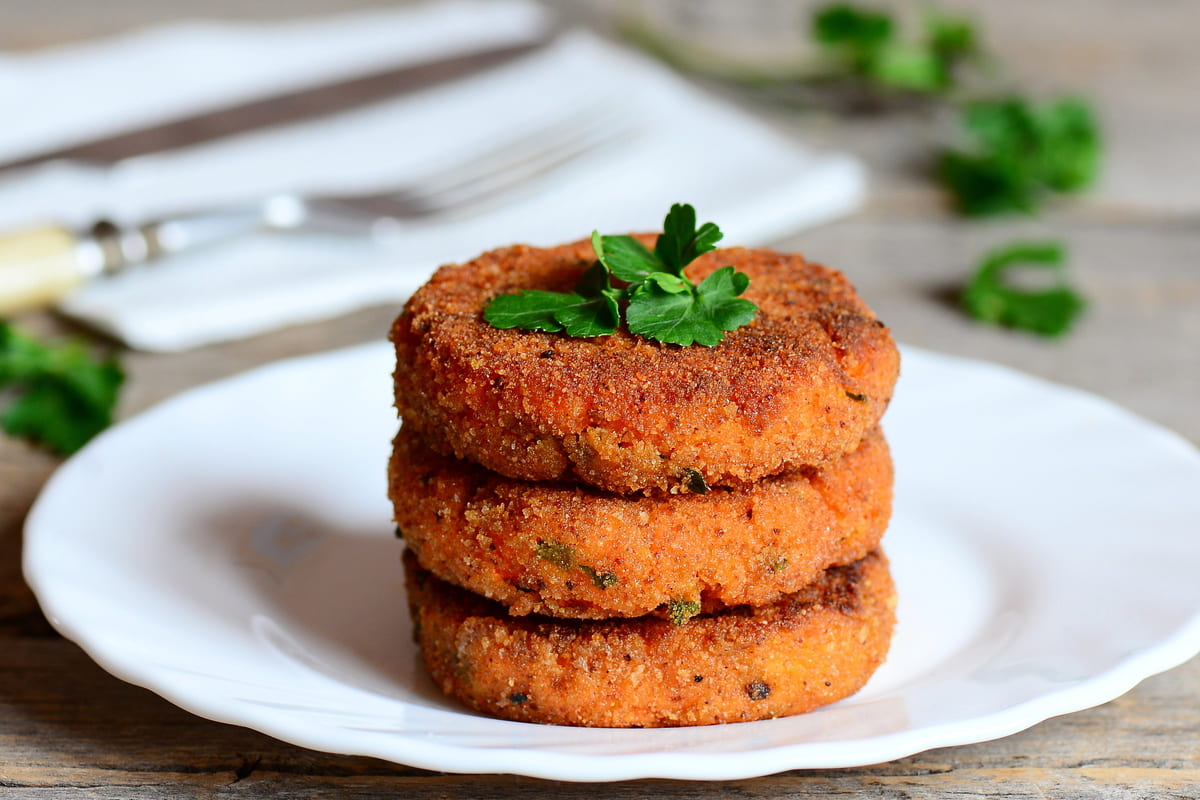 Mash the boiled carrots and mix them with the same weight of cooked couscous. Season with curry , add finely chopped shallots and breadcrumbs just enough to obtain a workable mixture with your hands. Form some meatballs and cook them in the oven at 180°C for 20 minutes after having sprinkled them with a drizzle of oil. Your carrot burger is ready.
Chickpeas Hamburger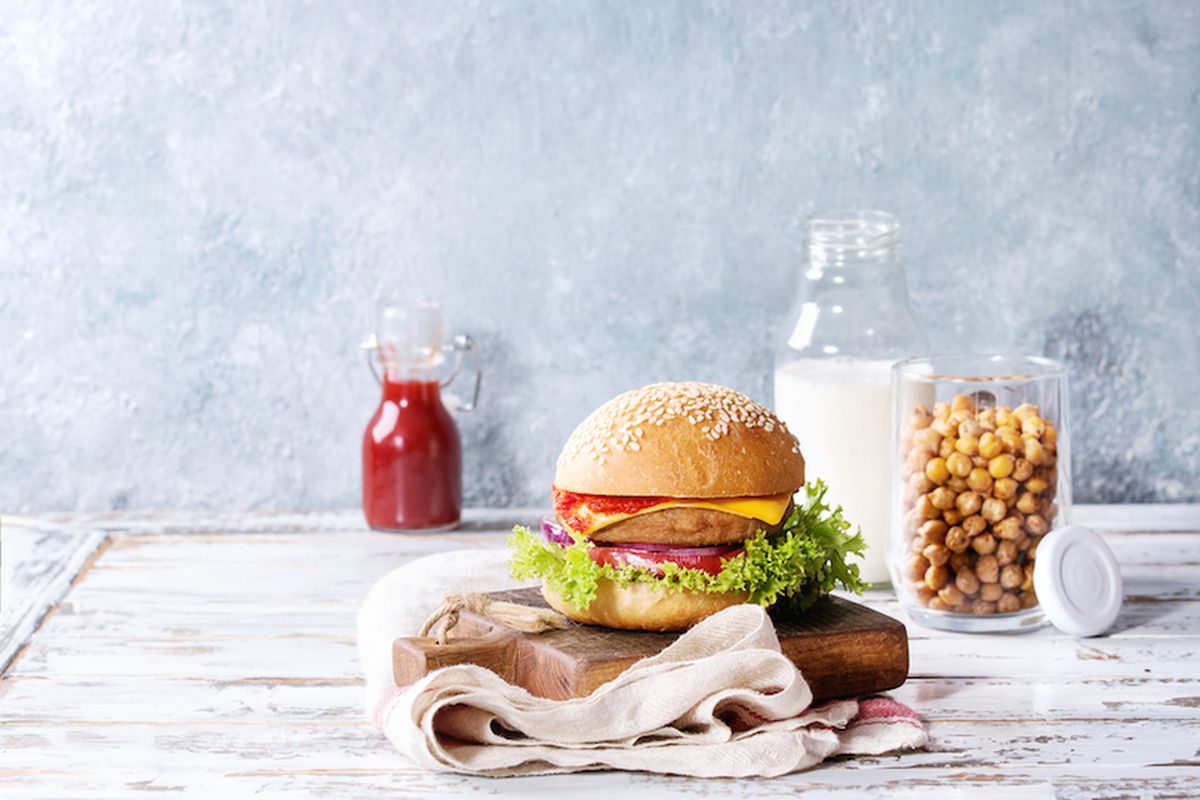 They are among the simplest and most popular. For excellent vegetarian burgers , blend the chickpeas with a small piece of garlic, grated cheese, eggs and breadcrumbs. Form thechickpea burgers , roll them in the breadcrumbs and fry them in a drizzle of oil until they are golden brown.
Potato burgers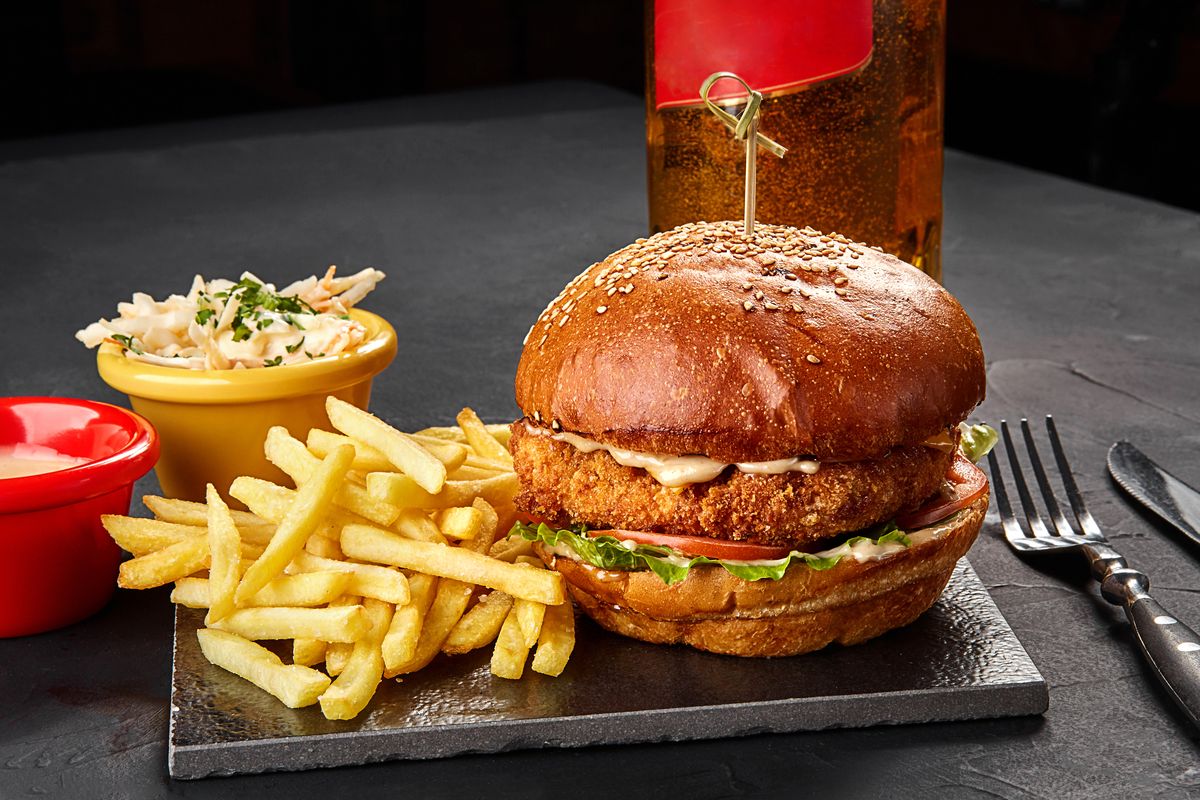 Among the preparations of vegetarian burgers, this version will almost certainly be the most popular. We're really talking about the potato burger ! To prepare a tasty and meatless medallion you simply have to boil the potatoes in boiling salted water for about 20-30 minutes (until they are soft enough to be pierced easily with the prongs of a fork), then let them cool down , mash them, salt and pepper, add the herbs, 1 egg and the cheese and shape your veggie burgers before cooking them in the oven for around 20 minutes .
If you want, you can complete the dish with condiments, sauces and enclose everything between two delicious slices of bread.
100% vegan burger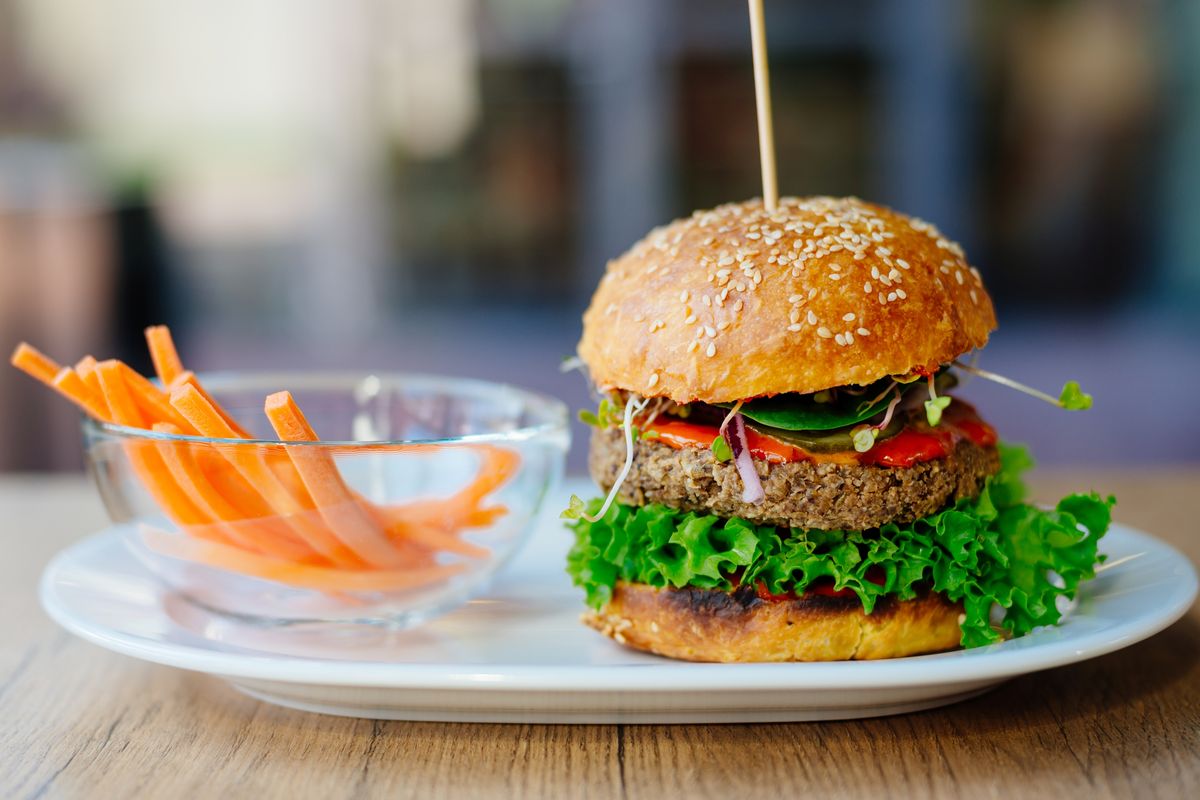 Not only vegetarian recipes, it seems more than right to include a veg burger if we are talking about vegetable burgers. Despite the lack of animal derivatives, just add an egg and grated cheese to change its nature and make it even more delicious.
Let's start from the base: to prepare the recipe for the vegan hamburger, our indications are to blend diced tofu together with canned beans and some spices , once done, add water if necessary to obtain the right consistency and shape the burgers which will then be cooked in the oven . As we have told you, you can transform the preparation in a few simple steps: add 1 egg, a little whole milk and a few spoonfuls of parmesan and the game is done.
Mushroom burger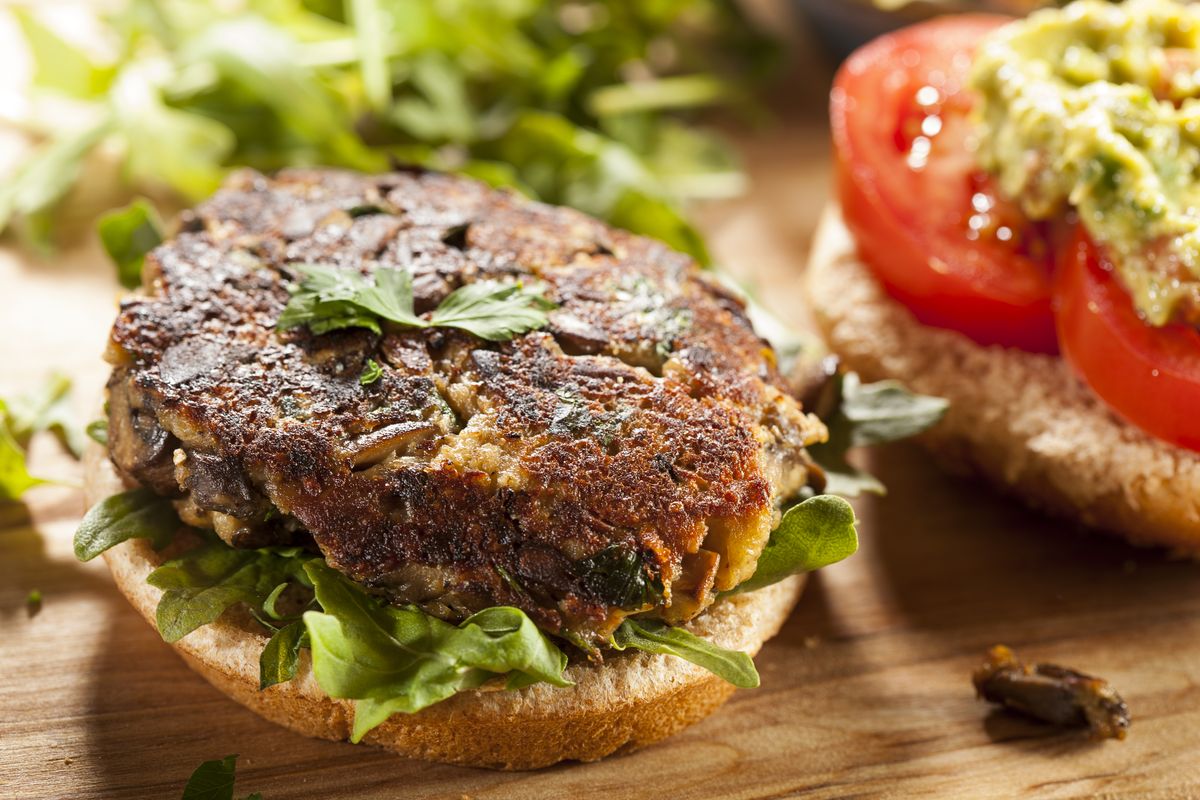 With a particular and decisive flavour, without ever getting boring, the mushroom burger is the recipe for you and, if you haven't tried making it at home yet, maybe it's time to get in the kitchen.
To prepare it you can only combine mushrooms sautéed in a pan and roughly chopped, salted and peppered and with the addition of a nice sprinkling of parsley, with pre-cooked and blended chickpeas. We advise you to also combine 1 egg and some breadcrumbs to get to the desired consistency. If the mixture is too heavy for your tastes, you can also eliminate the chickpeas and replace them with bread soaked in milk and a little polenta cornmeal instead of breadcrumbs.
Eggplant burger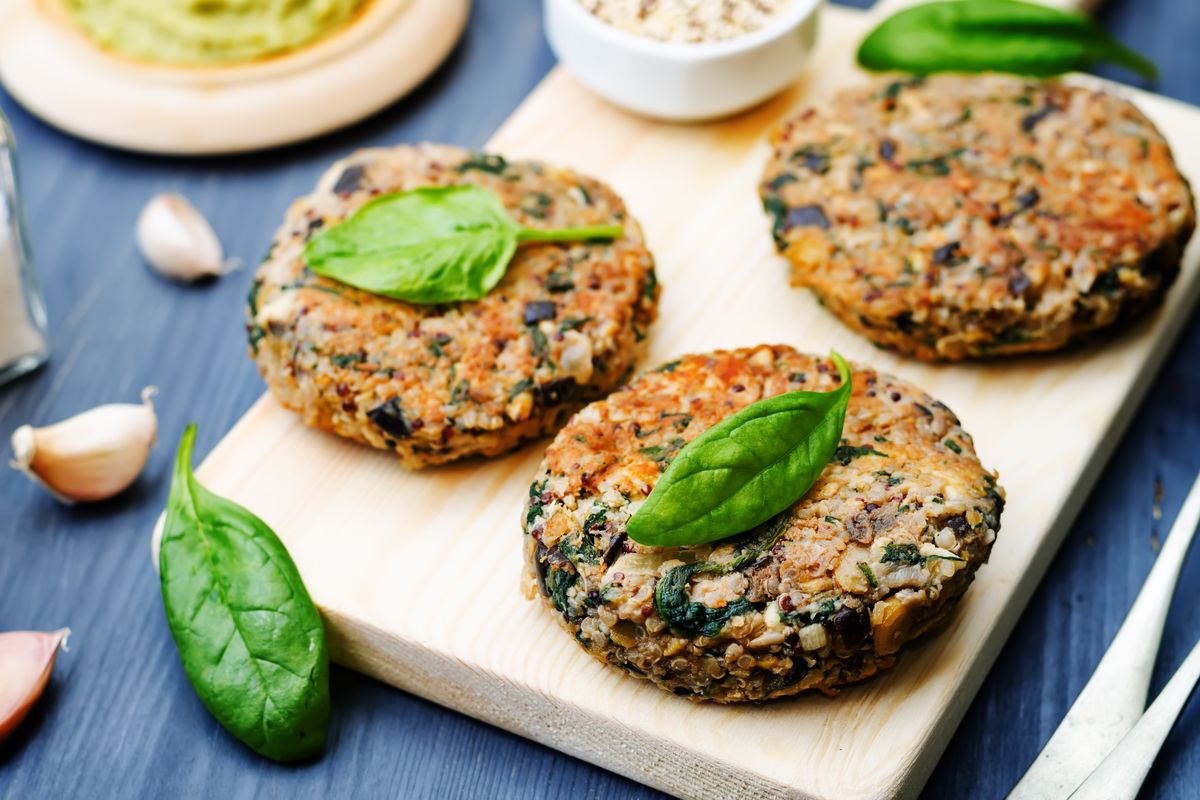 We're almost at the end of this fantastic list of tasty and veggie burgers. Our list couldn't miss the vegetarian burger with aubergines: its recipe is very easy and embodies all the taste of this vegetable !
Sauté the diced aubergine in a pan with a drizzle of oil, salt and pepper then leave to cool. Add them to the bread soaked in milk, add an egg, the grated cheese and as much breadcrumbs as needed to obtain a mixture thick enough to form your burgers which will then be cooked in a pan in the oven.
Spinach Veggie Burger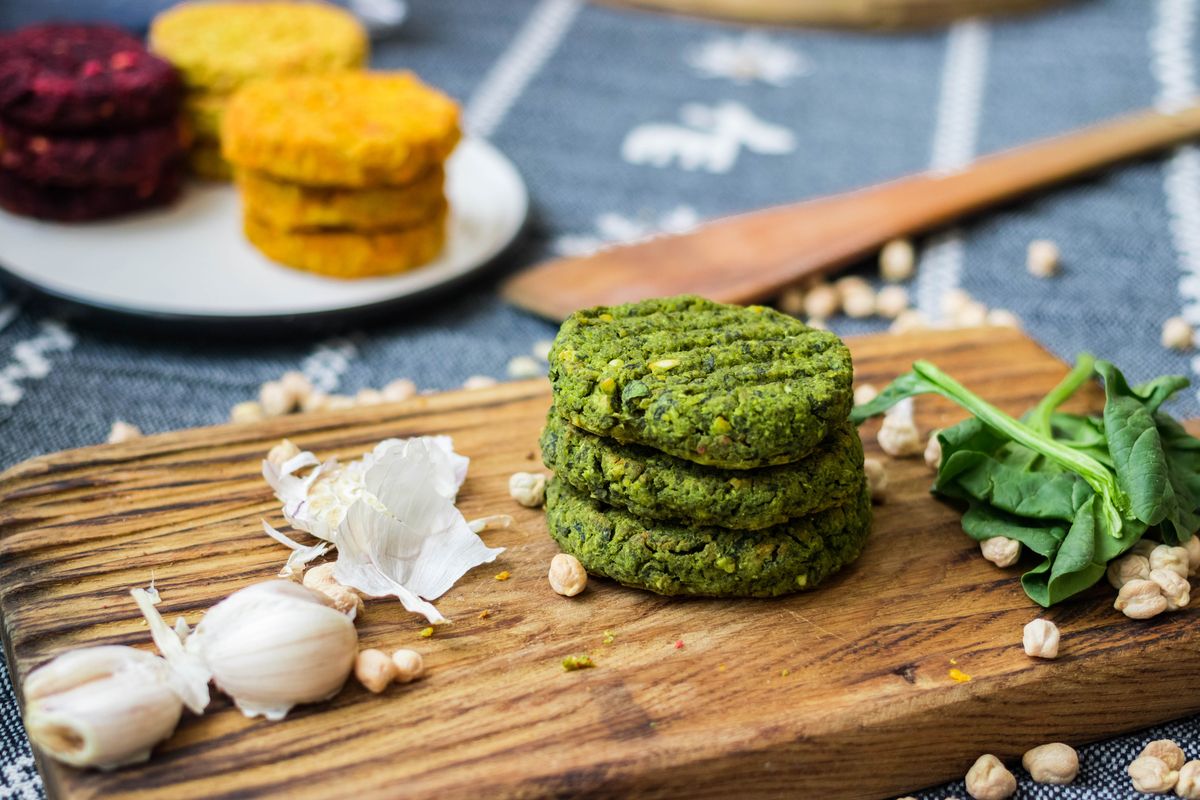 Last, but not least , is the recipe for these spinach burgers. To make it, boil and chop the vegetables with a knife, then add them to a little milk, a knob of butter, 1 egg, the grated cheese, salt and pepper and a little breadcrumbs to make the mixture dry enough and form the medallions .
All these veg burgers can be served inside the classic hamburger buns and enriched with sauces, cheese and salad as desired. If you are looking for other recipes, here are many ideas for a light dinner !
Riproduzione riservata © - WT