Velvety or creamed spinach, a light first course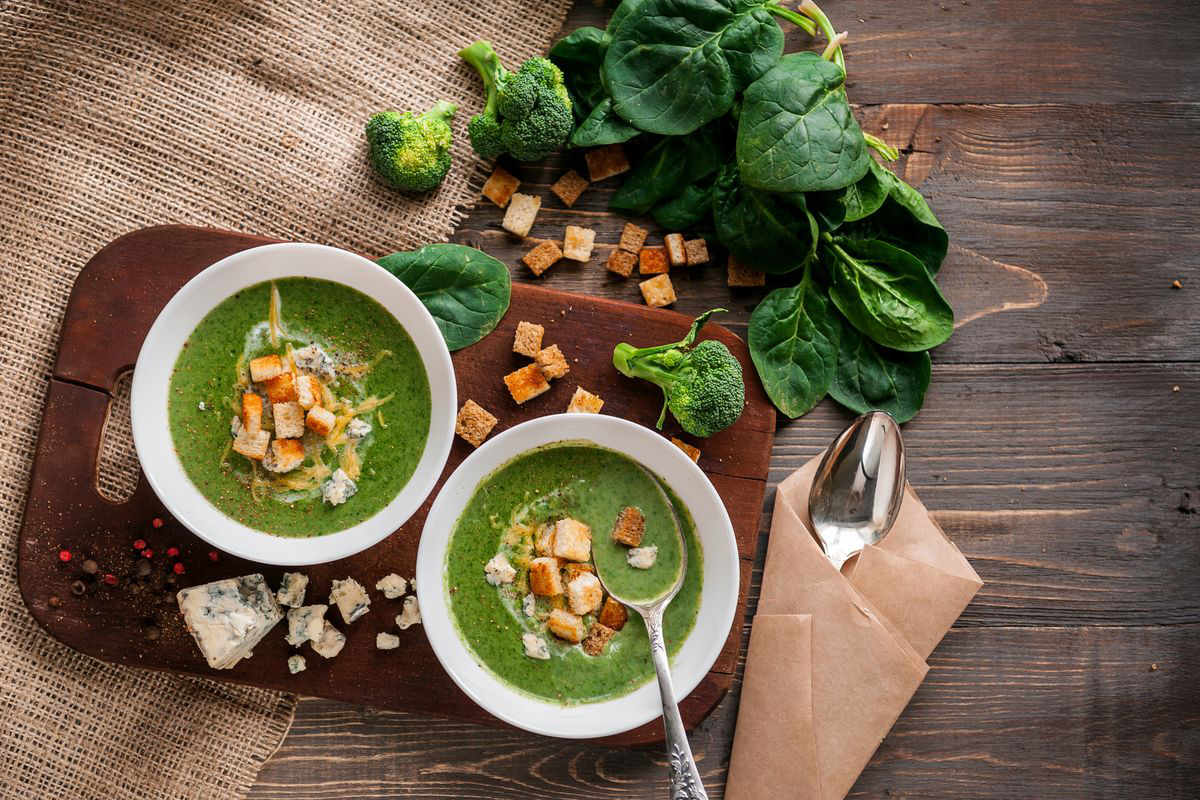 Let's find out how to prepare spinach cream with and without potatoes, even using frozen spinach.
The cold season invites you to prepare warm and invigorating first courses such as soups and velvety soups. Today we want to offer you one that contains all the flavor of winter: spinach cream. Also known as spinach cream, depending on whether or not you decide to use potatoes, it is excellent to be enjoyed with a light decoration based on Greek yogurt and some croutons.
Our advice is to prepare a cream of spinach and potatoes not only because the latter tend to dampen the flavor of the vegetables, but also because they help make everything creamier. Alternatively, if you prefer a spinach soup without potatoes, you can use courgettes , which are more dietetic but still perfect for obtaining the right consistency.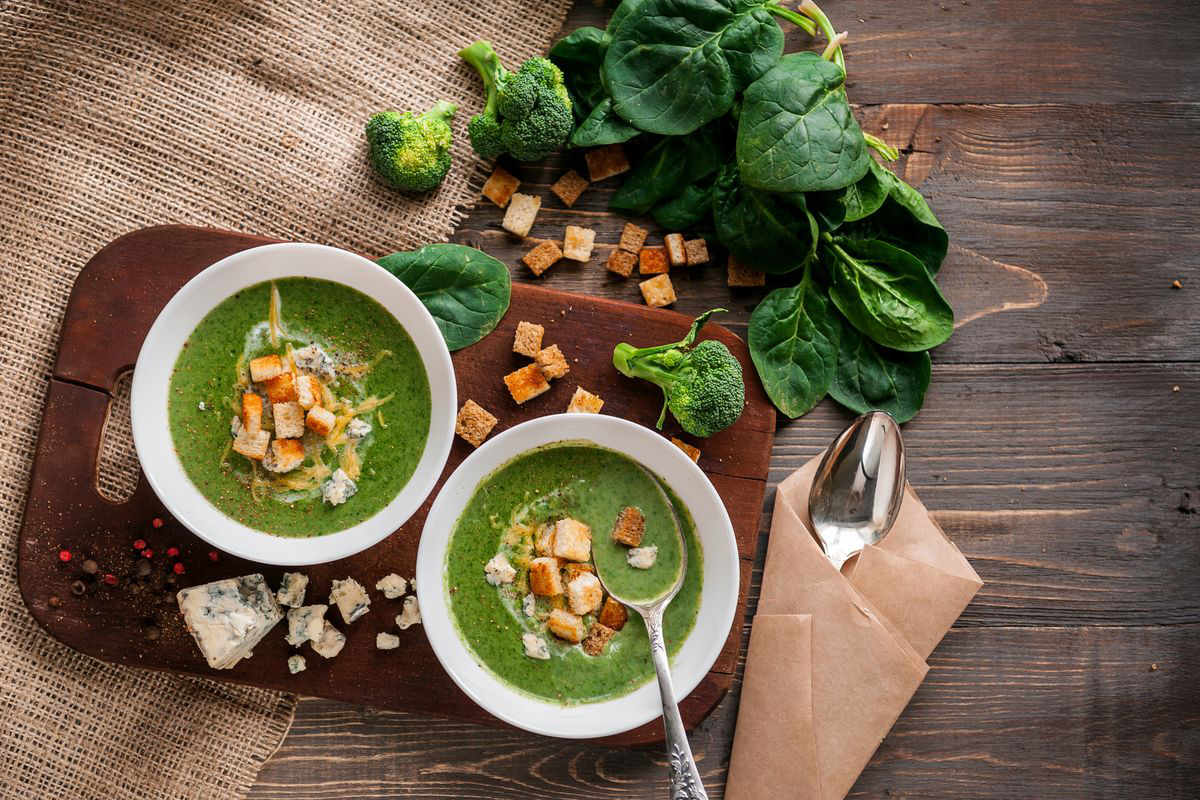 How to prepare the spinach soup recipe
First, peel the shallot, cut it in half and then into slices. Brown it in a pan with the oil and a pinch of salt, then add the spinach.
Cover with water , add the peeled and diced potatoes and start cooking, adding salt.
The spinach cream is ready when the potatoes are tender (it will take 20 to 40 minutes depending on the size of the potatoes).
Blend everything with an immersion blender and distribute on plates. Complete with a little Greek yogurt and a grind of pepper. If you like, add some croutons too.
Classic variations for spinach cream
In a similar way you can prepare the frozen spinach cream: add them to the pot still in cubes (for this recipe you will need 4) and let it cook. If, on the other hand, you prefer a cream of spinach without potatoes , replace them with 2 medium-sized zucchini . Also, if you don't have much time to devote to cooking, here is the recipe for spinach soup with the Thermomix .
storage
The cream of spinach and potatoes can be kept in the refrigerator for a couple of days in an airtight container. You can also freeze it already in portions for up to 3 months.
Riproduzione riservata © - WT