Warning: it's time to make the watermelon smoothie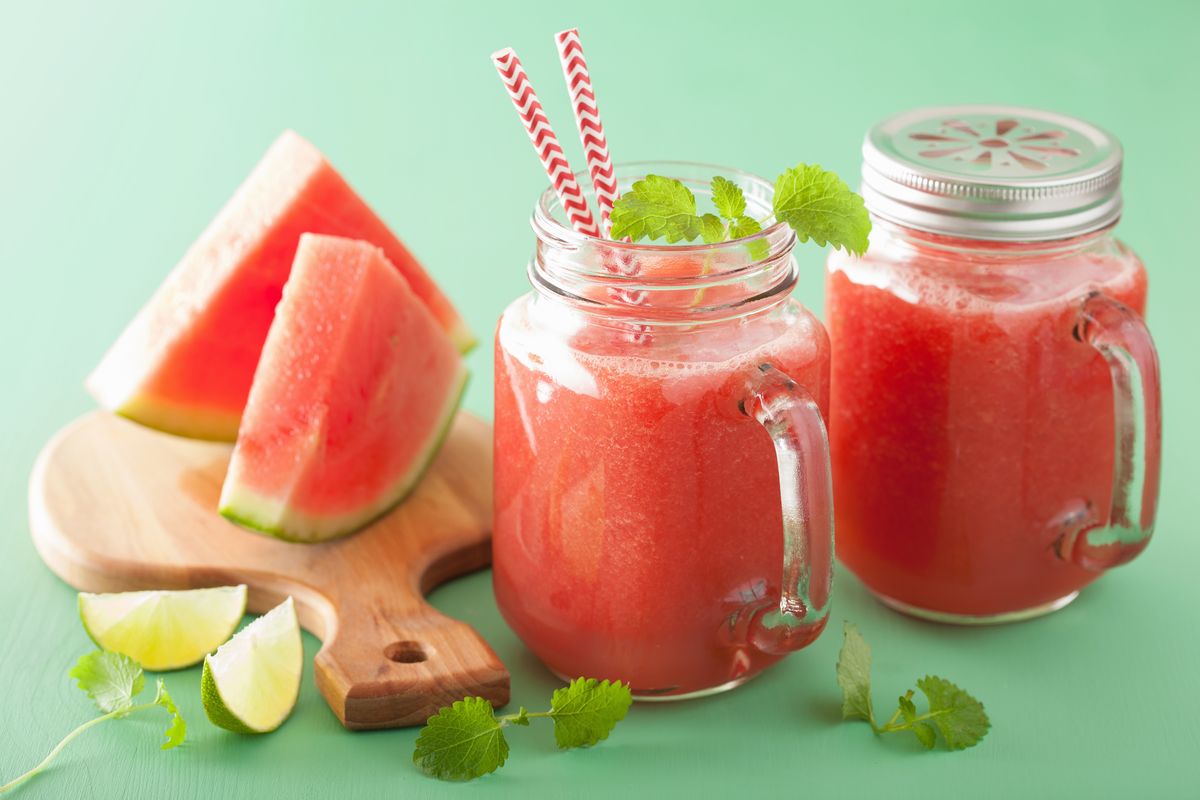 The watermelon smoothie recipe is the real cure-all of the summer. Let's find out how to prepare it in just a few minutes!
Are you looking for a fresh and thirst-quenching smoothie recipe? It is useless to deny, the heat and the summer always call for quick and easy recipes and so we decided to offer you the watermelon smoothie, a different way to taste one of the symbolic fruits of summer .
The necessary ingredients are watermelon, lemon juice and sugar, therefore it is a lactose-free smoothie, suitable for rehydrating and replenishing energy . The watermelon, in fact, is very rich in water and fructose, it is excellent to be enjoyed simply cut into pieces or slices, but even when smoothed it has its own reason!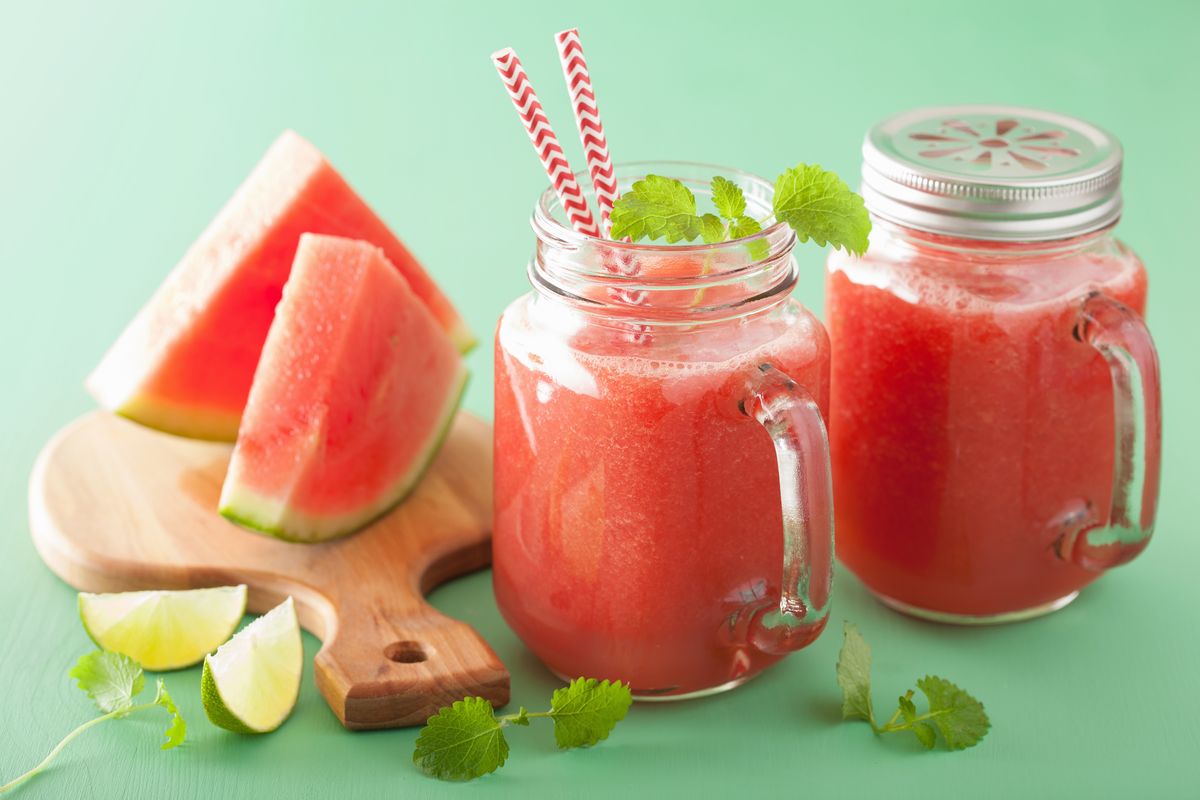 Preparation of the watermelon smoothie
Take the watermelon, start cleaning it, slice it and remove the black seeds. Cut the pulp into chunks, weigh it in order to check you have the right amount .
Pour the watermelon pulp into the blender jug, add the lemon juice and sugar. If you want to get an even fresher smoothie you can put the watermelon in the refrigerator to cool at least an hour before blending it.
Blend everything until you get a homogeneous mixture. Transfer the smoothie into a glass and enjoy immediately .
Preparing fresh and thirst-quenching variations of watermelon smoothie is easier done than said and that's why we thought of offering you some alternative ideas !
Milk and watermelon smoothie
To prepare this delicious drink you will need:
200 g of watermelon pulp
1 glass of milk
2 teaspoons of sugar
Clean the watermelon in order to obtain the necessary pulp , eliminate the seeds, even passing the blame with the vegetable mill.
Put the fruit pulp, sugar and cold milk in the blender jug. Operate for 1-2 minutes until a homogeneous cream is obtained.
Pour the drink into a glass and enjoy immediately.
You can also prepare a watermelon, melon and mint smoothie: in this case you can add 3-4 mint leaves to the basic recipe that you will blend together with the fruit, sugar and lemon juice.
storage
We advise you to consume the smoothie immediately after preparation . Fruit tends to oxidize and lose its nutritional properties in the long run, which is why it is best to avoid leftovers.
At this point, a question is in order: why don't you try the watermelon frost recipe too?
Riproduzione riservata © - WT