We celebrate Easter with a Ukrainian sweet, paska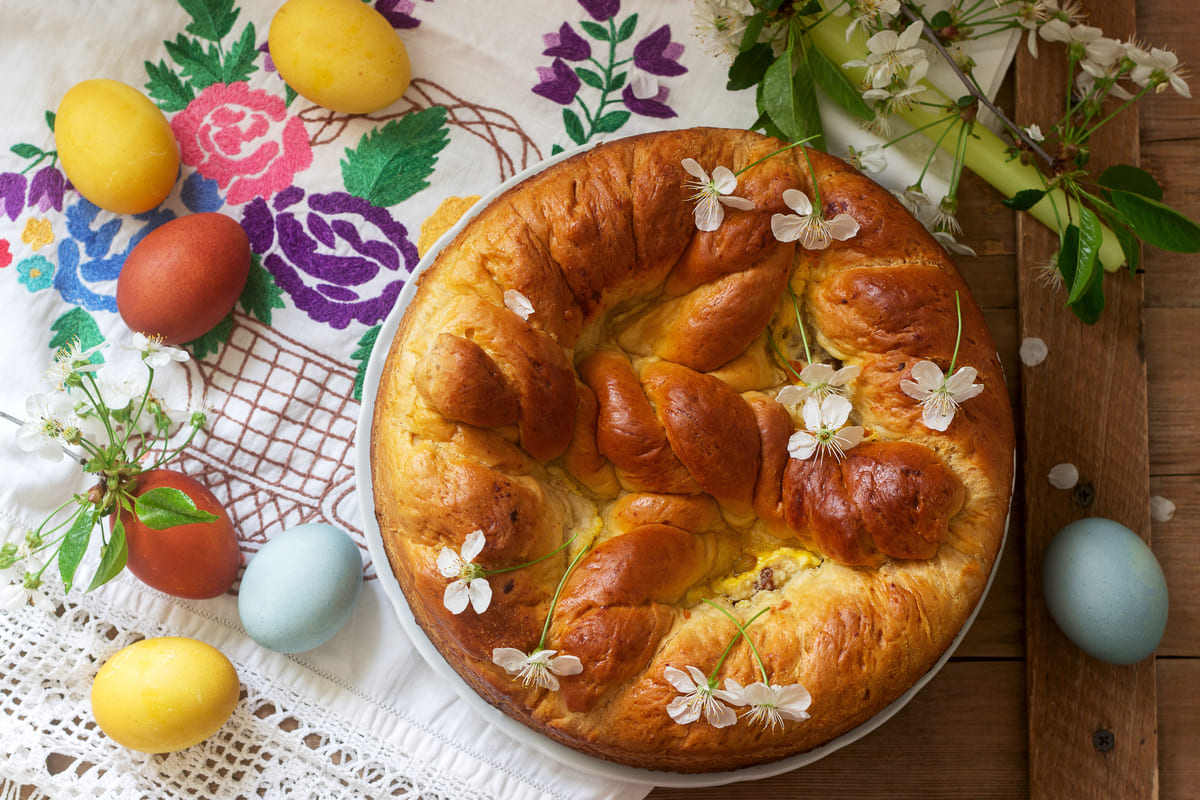 Paska is a typical Orthodox Easter dessert, mainly prepared in Ukraine. Here is our recipe.
Paska is a Ukrainian sweet prepared on the occasion of the Orthodox Easter. It should in no way be confused with paskha , a cheese-based recipe typical of Russia and which has nothing to do with this preparation. At first glance, the appearance of paska recalls that of panettone which it resembles also due to the presence of raisins .
However, the preparation of paska is simpler because it is not necessary to use mother yeast. Of course, we will have to be patient because of the two different leavenings , but once finished we guarantee that it will be worth it. There are several versions of this dessert, some of which include the final decoration with a glaze based on egg white and sugar, similar to meringue, not to mention the shapes that can be the most disparate depending on what you can find at home. The most widespread, however, remains the "simple" one whose top is decorated with a cross to recall Mount Calvary.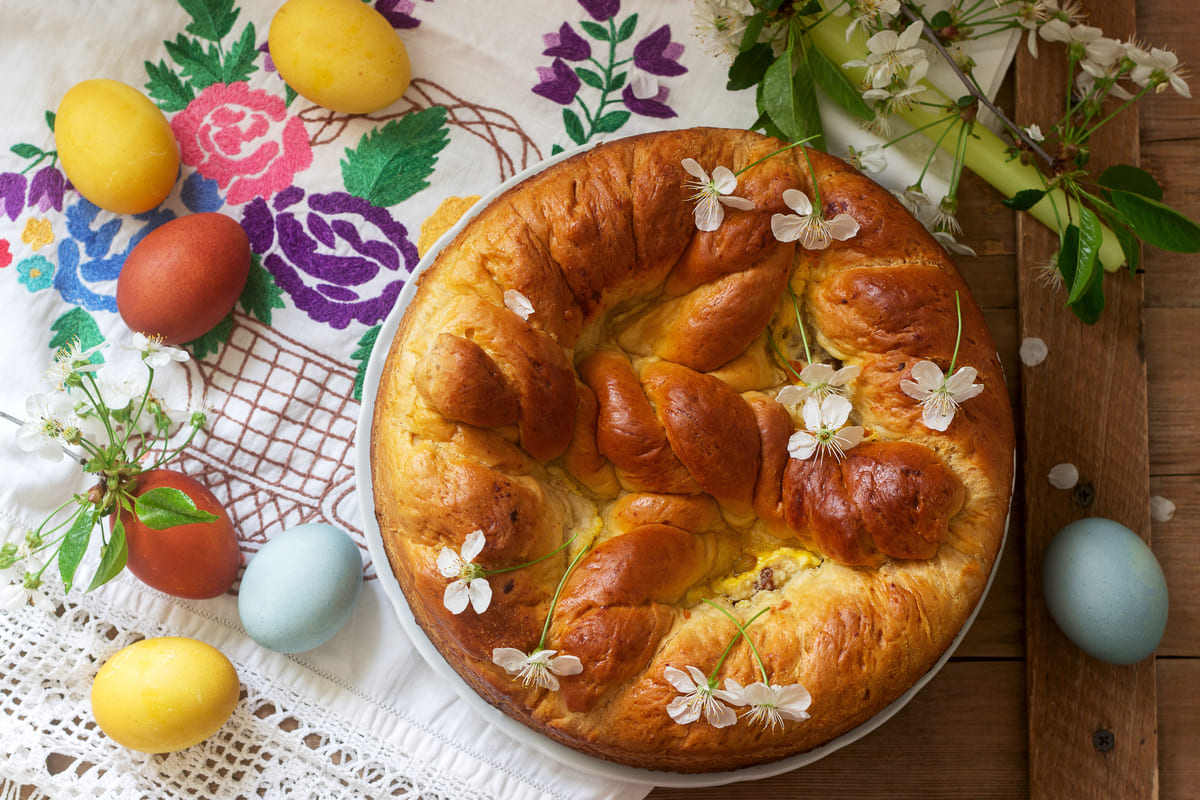 How to prepare paska with the original Ukrainian recipe
Start by placing the yeast in a bowl with a spoonful of sugar and mix well. After about 10-20 minutes you will notice that they have blended well.
In the meantime, mix the eggs with the remaining sugar with a whisk to form a sort of cream.
On the side, heat the milk , then pour it over the eggs, stirring constantly.
Also add the yeast and soft butter .
Now all that remains is to add the flour , little by little and kneading for a long time. You can help yourself with a planetarium equipped with a hook and in this case it will take about 15 minutes . By hand instead you will have to work longer.
About halfway through the time you started kneading, flavor with the orange zest and add the rehydrated raisins .
Let the dough rise for about 6-8 hours in a dry place, preferably in the oven off with the light on.
After the time has passed, take about 1/5 of the dough and temporarily keep it aside.
Transfer the larger part into a flared mold of 22-24 cm in diameter (even the classic one will do).
Work the dough kept aside to form two loaves about 50 cm long and weave them together. Then divide them in half and place them on the cake to form a cross .
Let it rise until it has doubled in volume.
Bake the cake at 180°C for an hour , then take it out of the oven, let it cool and remove it from the mould.
Your dessert is ready to be enjoyed.
Decoration for paska: the glazed Ukrainian dessert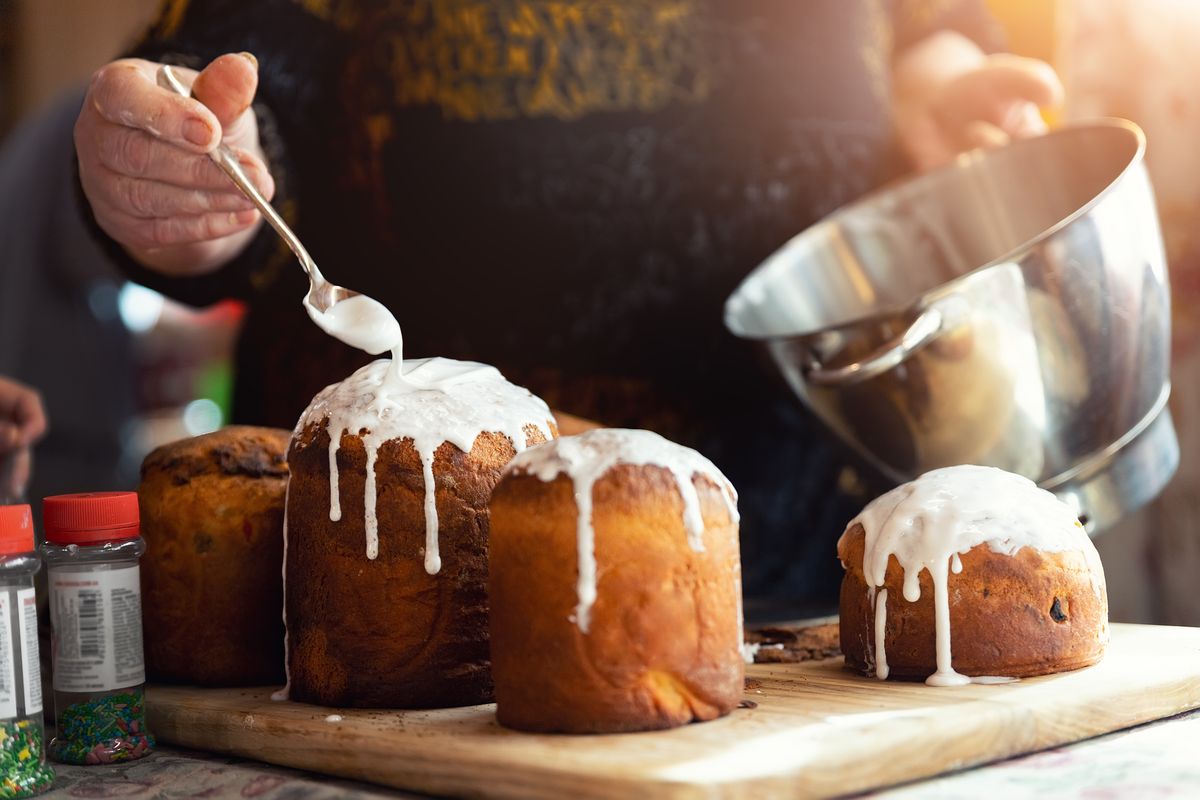 You can easily make an icing for this dessert, however in Ukrainian families there are those who prepare it and those who prefer the dessert more naturally.
To make it, put about 20-30 ml of water with 120 g of icing sugar in a bowl. Mix vigorously until you get a white and thick glaze. Pour it directly over the cake, adding a few colored sugar sprinkles.
So if you want to give your Easter menu a different touch, this dessert could be a good starting point. Also try kulic , another traditional Orthodox sweet .
storage
Like many leavened products, paska can be kept for up to a week . We advise you to place it in a plastic bag for food, so as to maintain its freshness for a long time.
Riproduzione riservata © - WT