We enjoy kimbap, the fantastic Korean sushi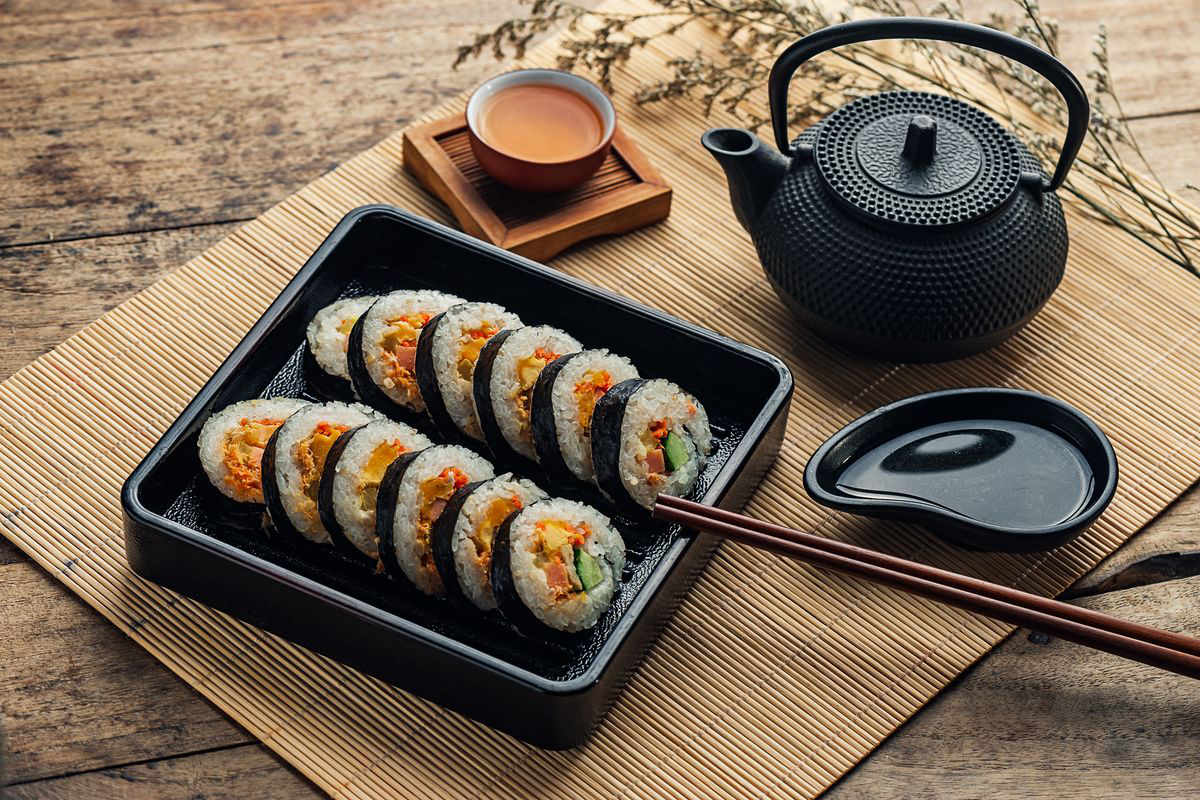 Kimbap is a Korean sushi-based dish, very easy to make and with few ingredients. Here is the simple recipe to create in the kitchen.
Each culture has its own peculiarities also in terms of gastronomy and today we prepare a really tasty and loved one. We are talking about kimbap, or Korean sushi. This typical product is based on rice, seasoned with vegetables and accompanied by various ingredients .
The original recipe calls for ingredients such as spinach, carrots, eggs to be used. Everything is then enclosed in a good sheet of nori seaweed . To enrich the dish you can use meat or fish ; for this version we have chosen to cook chicken with soy sauce. In short, all sushi lovers can start licking their chops with this rice-based dish!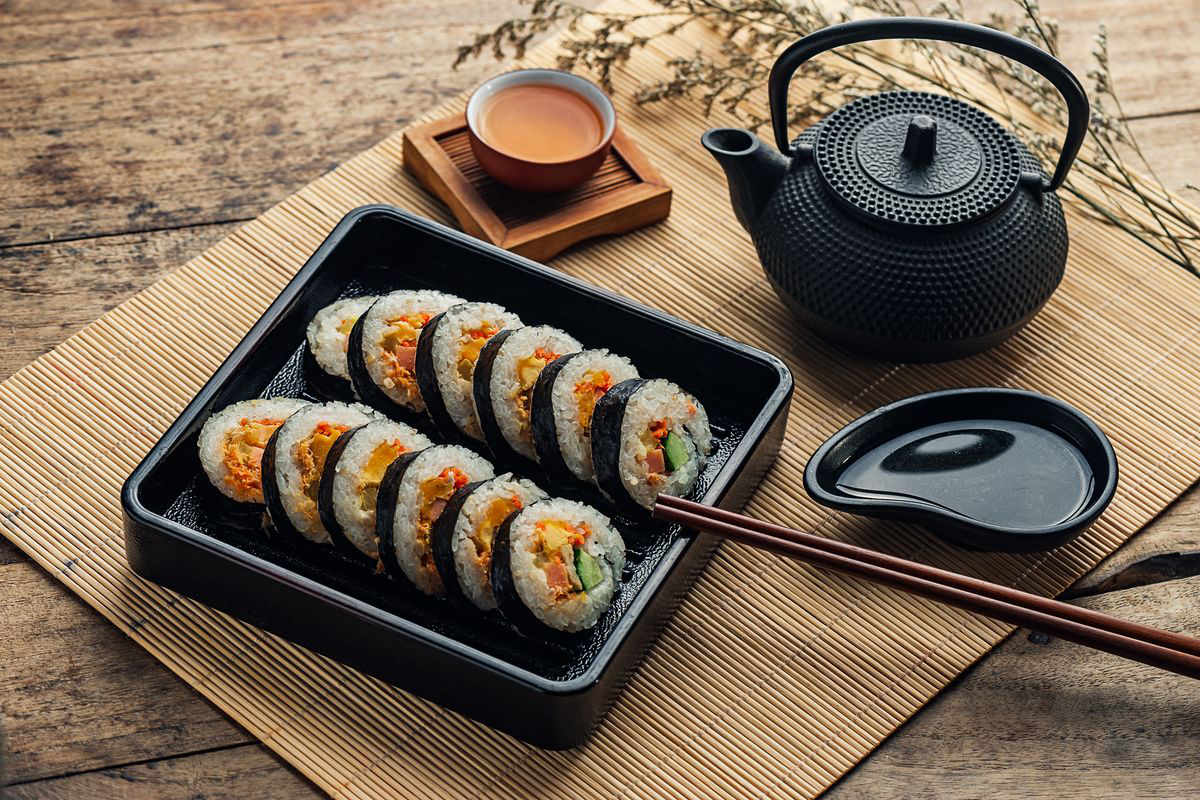 Preparing the recipe for kimbap
First, wash the rice under cold water several times, until the water is clean.
Pour the rice into a saucepan and cover by pouring with water, then salt it.
Bring to a boil, then cover and cook over moderate heat for 10 minutes .
Then, turn off, keep covered and leave the rice in the pot for another 10 minutes.
After this time, let it cool without a lid and season with the rice vinegar.
In another pan, pour the water and dip the spinach in it. Add salt and blanch for less than a minute.
Take a thick-bottomed pan and coat the bottom with seed oil. In a bowl, shell the eggs and beat them, adding a pinch of salt and pepper.
Pour the eggs into the pan and create a thin layer of omelette . Once ready, let it cool and cut into strips.
Wash and peel the carrots, then cut them into strips.
Clean and cut the chicken meat into cubes . Pour them into a pan and sear them with a pinch of salt. Once done, add the soy sauce until they are well cooked.
At this point, roll out a first sheet of seaweed and cover it with a thin layer of rice, leaving the edges free .
On one side, even overlapping them, put a few strips of carrots, some spinach, some chicken cubes. Roll up the seaweed sheet and close the edge tightly.
Wrap each stuffed sheet with cling film, closing like a candy , and put it to harden in the fridge for 20 minutes .
After this time, let it melt at room temperature, cut into pieces and serve.
storage
Once you've tried these Korean kimbaps, you won't be able to do without them. You can easily prepare them in the kitchen and keep them in the fridge for up to 1 day .
Here's how to make salmon nigiri at home.
Riproduzione riservata © - WT