We make seadas, the typical Sardinian dessert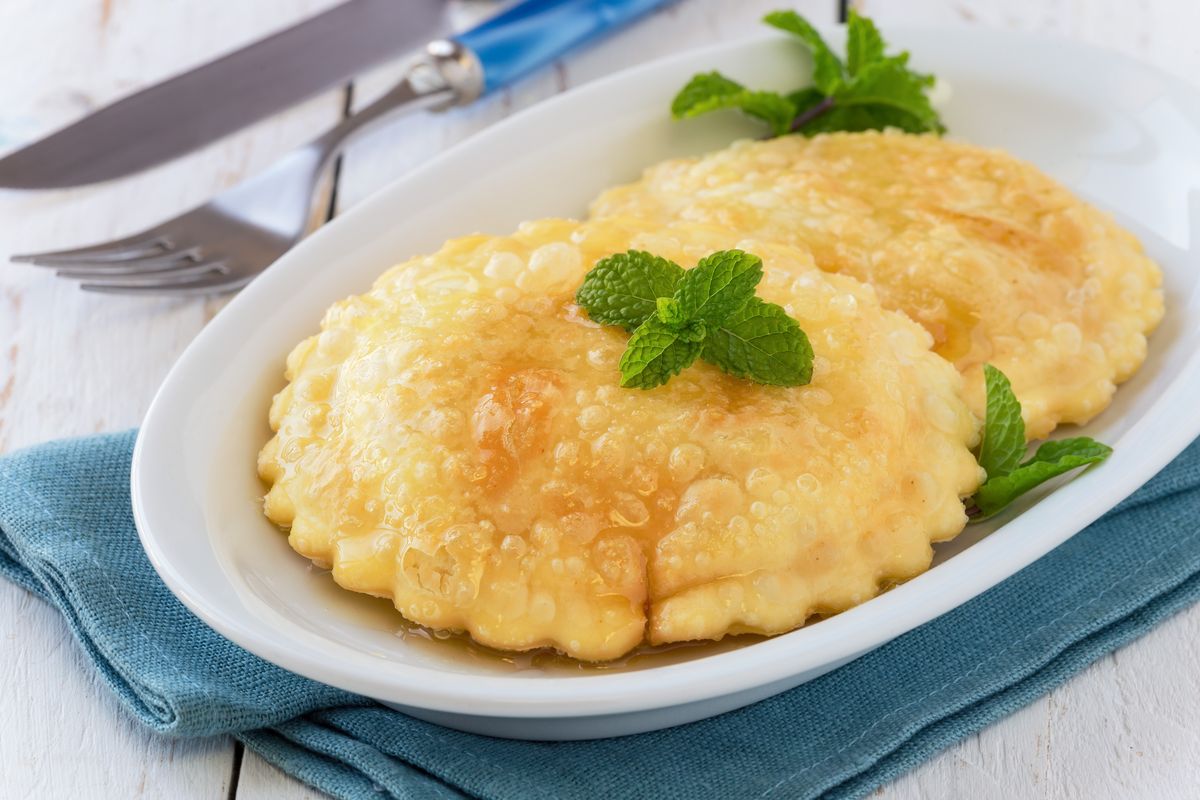 Sardinian seadas with cheese and honey: here's how to prepare one of the most delicious and well-known Sardinian desserts in all of Italy and beyond!
Seadas, also known as sebadas or sevada, are well-known Sardinian desserts characterized by a casing of flour, water and lard and a filling of Sardinian pecorino cheese enriched with grated lemon zest. The whole is then completed by strawberry tree honey, added only at the end of cooking. In the name of this sweet it is very particular, in fact the term seada seems to derive from the word sebum precisely because of its greasy appearance. In addition, in Sardinian seu means fat , one of the main ingredients of the dough.
Usually only re-milled semolina is used, however we have decided to use two powders and make it more workable and delicate. The choice of cheese, then, is essential for the success of the dish since a cheese with a too strong taste would distort its taste. Here's the recipe!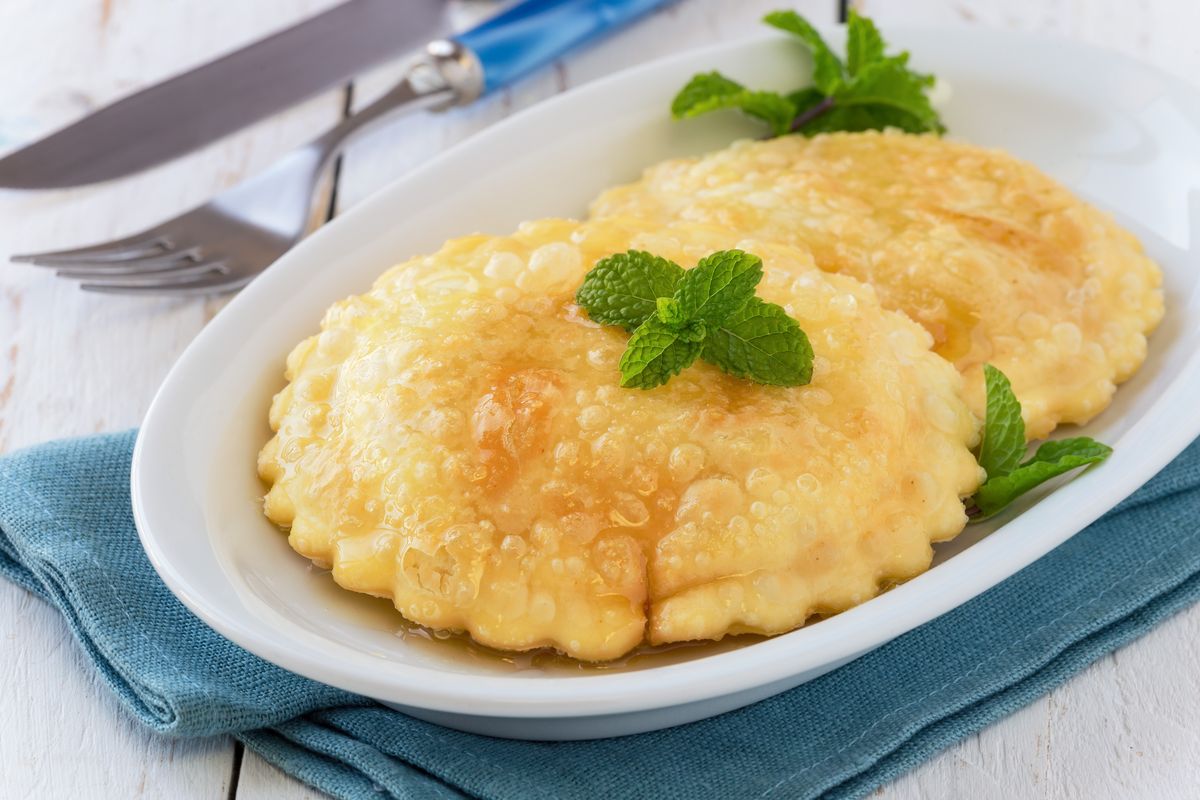 Preparation of sweet seadas
First, pour the two flours into a large bowl, mix then add the lard and water gradually, kneading gradually with your fingertips and continue until you obtain a compact dough .
Place the dough obtained on a floured cutting board, cover with transparent food film. Leave to rest in the refrigerator for at least 30 minutes or 1 hour .
In the meantime, prepare the filling: pour the fresh pecorino into a bowl , wash the lemon and grate the zest which you will then add to the cheese. Mix well. (If it is too difficult to knead, you can melt it slightly in a saucepan with a drop of water or milk)
Remove the dough from the refrigerator and roll it out on a floured work surface until you obtain a very thin sheet of about 2-3 mm and divide it into two strips. For this step you can get help from a special machine to roll out the dough.
Make mounds of cheese on one strip (make sure they are evenly spaced), then cover it all with the other half, being careful to let out any excess air.
With a pasta cutter , cut out your disks of about 9 cm in diameter, just as the Sardinian tradition dictates. Gradually place the seadas on a floured plate .
Pour abundant oil into a pan, put on the fire and heat well. Fry the seadas one at a time by immersing them completely, let them brown completely then lift them with the help of a spoon or slotted spoon, being careful not to break the bubbles that have formed on the part.
Drain them well from the excess oil, place them on a plate and season with the honey of your choice, we could not help but use either strawberry tree honey or orange honey, but the very delicate acacia honey or the stronger than chestnut.
If you liked the seadas recipe, discover the video of the preparation :
Alternatively, we suggest you try another Sardinian specialty: fregola with mussels .
storage
Just like fresh pasta, this type of dough also dries out easily : we therefore recommend that you make, cook and enjoy them on the same day. If you have any left over, put them in the fridge for a day, maximum two.
They can be frozen before cooking: when you want to taste them, just immerse them in boiling oil (without defrosting them).
Riproduzione riservata © - WT