We prepare the coffee cheesecake with the delicious recipe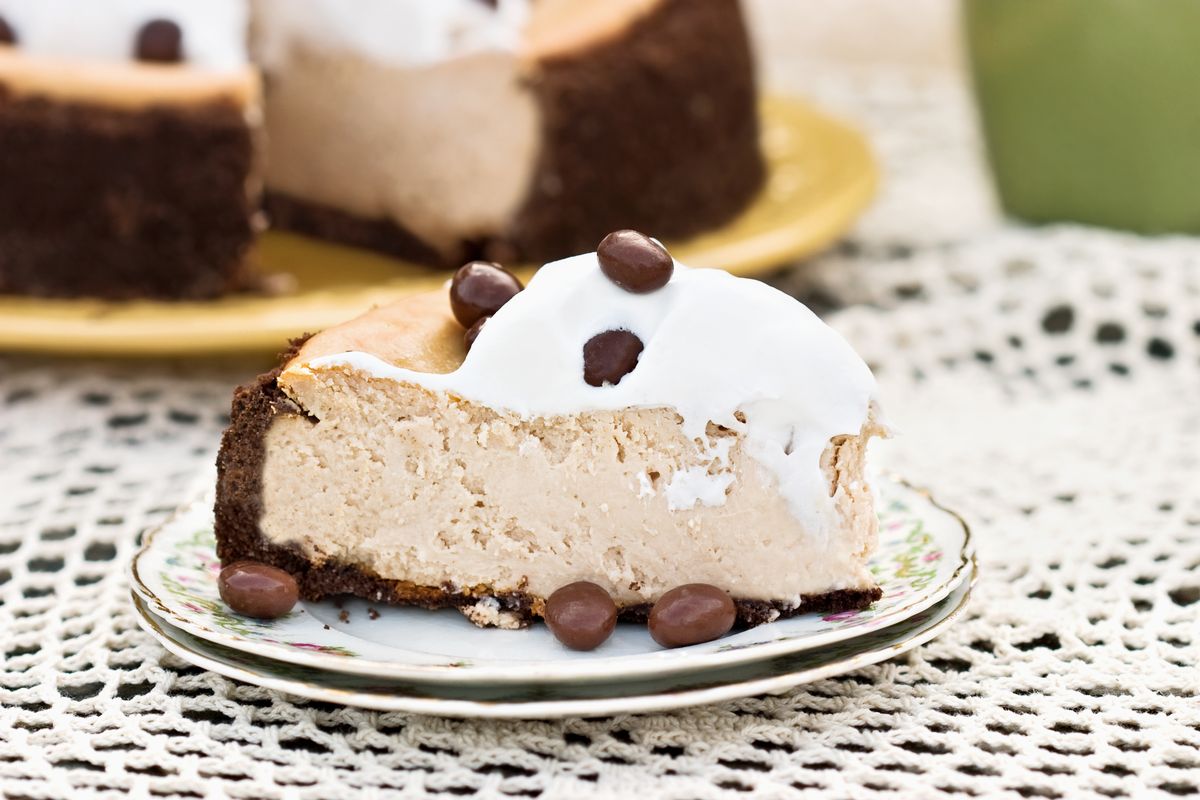 Let's find out how to prepare a coffee cheesecake without jelly but very greedy, perfect to serve at the end of a meal.
The cheesecakes, all from the first to the last, are the perfect dessert for the summer . Whether because they are practically all without cooking , or because they are eaten cold, they can be served both as a snack and as a dessert at the end of a meal. Coffee cheesecake is certainly no exception and today we are going to show you how simple it is to prepare it.
Getting a creamy coffee cheesecake without isinglass is really easy. Just use a hard cheese and whipped cream and that's it. In no time at all, your no-bake cheesecake is ready to harden in the refrigerator. The only essential ingredient to prepare this recipe is soluble coffee : it will be used to give the cake its characteristic flavor.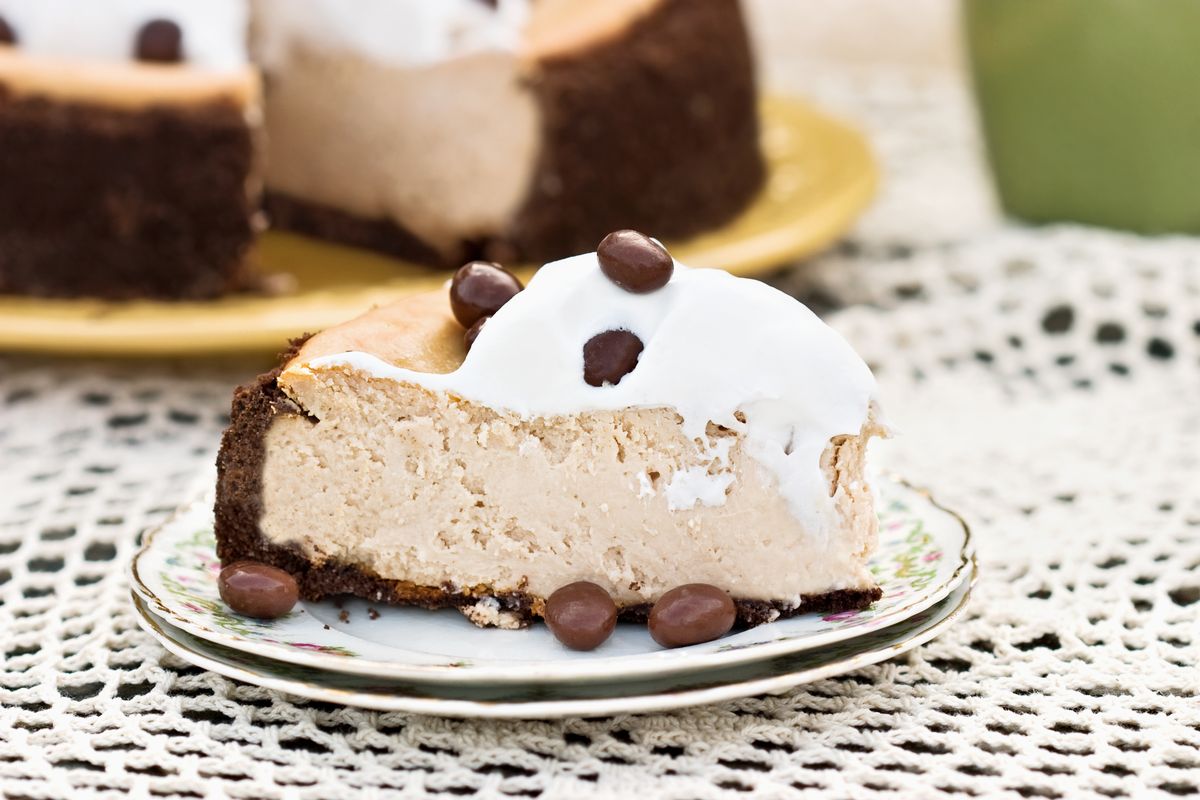 How to prepare the coffee cheesecake recipe
First, blend the biscuits until they are reduced to flour then add the melted butter and mix. Transfer everything to a 20 cm diameter pan lined with parchment paper and press well with the back of a spoon. Rise up a little with the mixture so as to create the edges as well. Transfer to the refrigerator for half an hour.
Meanwhile , whip the cream with the sugar until it is soft and fluffy. Always with the electric whisk in action, add the spreadable cheese .
Separately, dissolve the soluble coffee in two tablespoons of hot water then add it to the mixture.
Pour everything onto the now cold base and put the coffee cheesecake without gelatin in the refrigerator to firm up for at least 8 hours.
Serve with a dollop of whipped cream and if you find them some coffee beans covered with chocolate. They look great there!
If you are looking for another simple and quick recipe to prepare a coffee dessert, we recommend you also try the water-based coffee cream , very light and perfect for the summer.
storage
The cheesecake can be kept in the refrigerator, well covered, for 2-3 days .
Riproduzione riservata © - WT