We preserve the flavors of winter with pickled cauliflower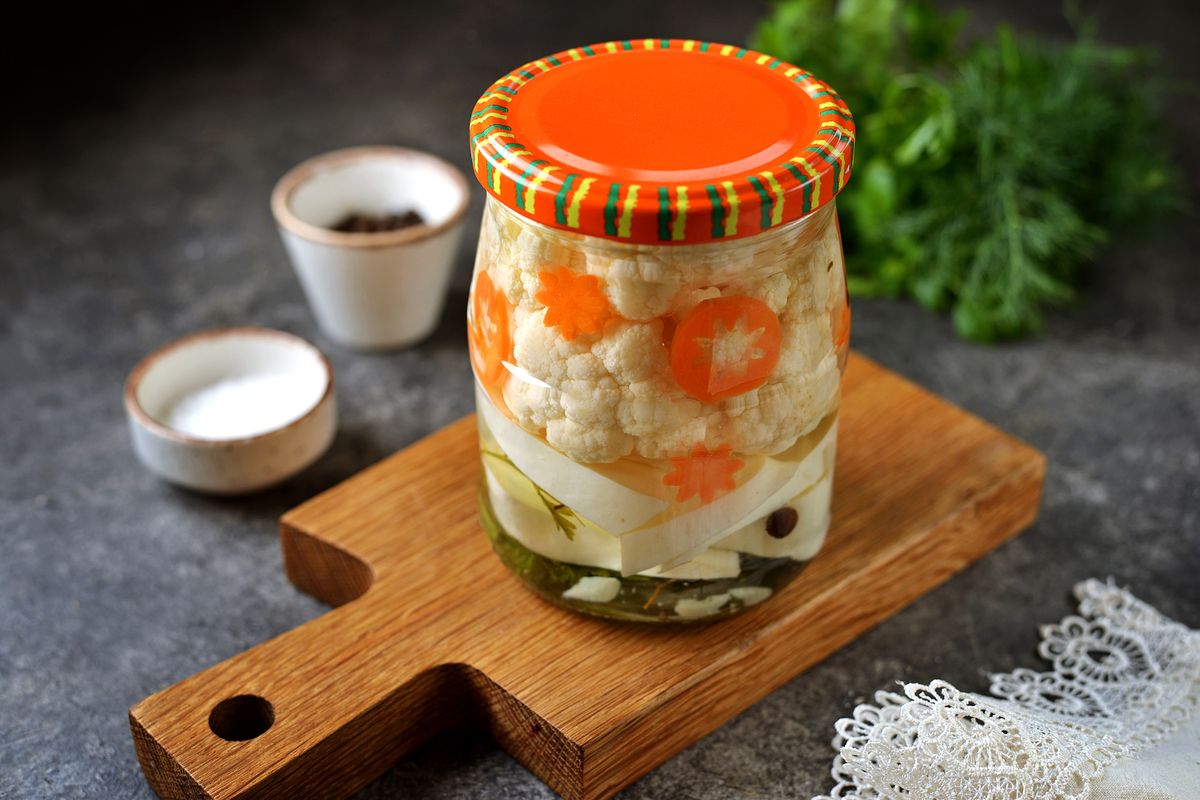 Let's discover the recipe for pickled cauliflower, a simple preserve prepared with very few ingredients.
Preparing preserves is really a great way to cram the excesses of our garden or take advantage of quality products, perhaps at 0 km to make jars. Pickled cauliflower, for example, is one of the most popular preserves ever, perhaps thanks to the ease of preparation . Of course, as always when we talk about this kind of preparations, it is essential to use sterilized jars and then boil them again to be sure that no bacteria harmful to our body are formed.
We often prepare pickled cauliflowers adding a few carrots to make it more colorful and inviting. The process is quite simple but takes time. On the other hand, you will have a genuine and tasty cauliflower preserve.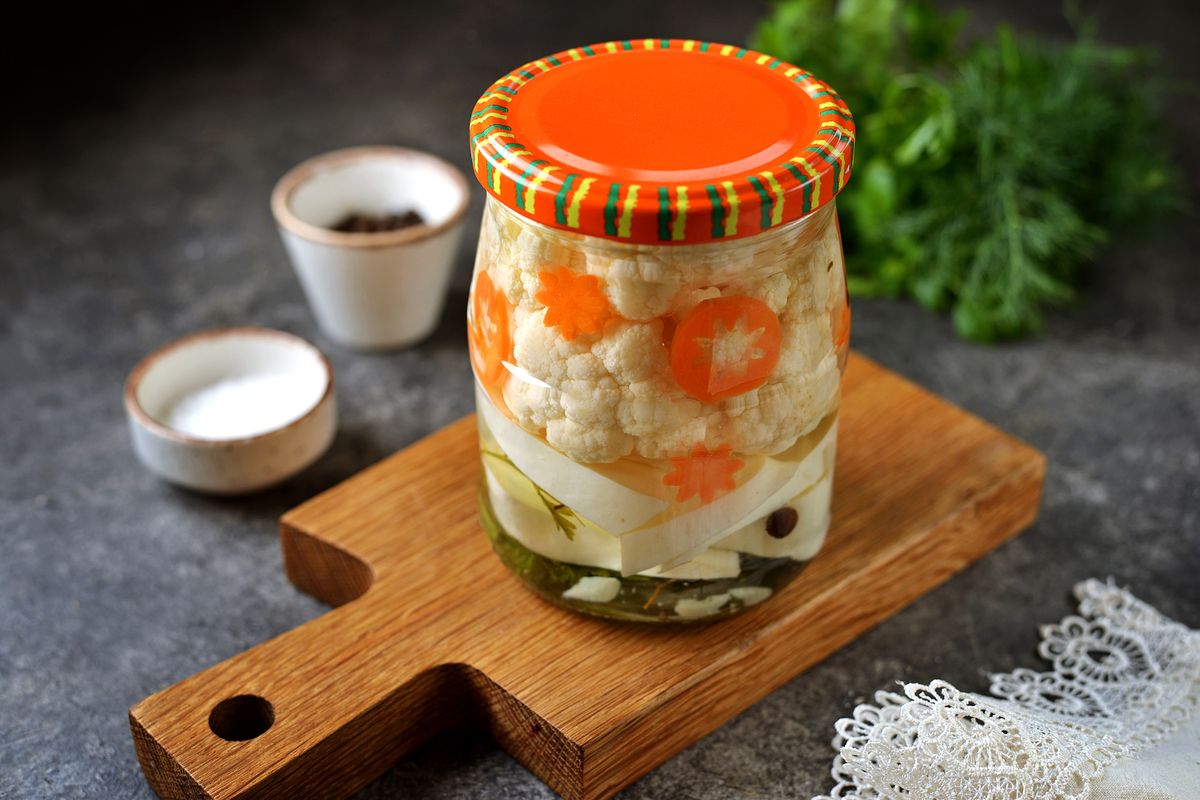 How to make the pickled cauliflower recipe
First, remove the cauliflower florets and wash them well under running water. As they are clean, transfer them to a bowl filled with salted water with coarse salt.
Also peel the carrots , remove the ends and cut them into slices of half a centimeter.
Add them to the cauliflower and leave all the vegetables in water for an hour.
At this point blanch them in lightly salted water for 5 minutes, drain them with a slotted spoon and place them on a clean cloth to dry .
Then transfer carrots and cauliflowers, mixing them together, in sterilized jars. If you like, you can add a few flakes of dried chilli and black peppercorns.
Bring the vinegar and wine to a boil, perfuming with the bay leaves. Then pour it over the cauliflowers and immediately close with a new cap.
At this point you can either turn the jars upside down and wait for the vacuum to form or transfer them to a large pot, cover them with water and boil them for 30 minutes . Once they have cooled, preferably in water, they will be ready to be stored in the pantry.
Let the pickled cauliflower sit for a couple of months before consuming it. Also, if the pronounced flavor of the vinegar is not to your liking, we recommend that you try the sweet and sour cauliflower , a real treat.
storage
Pickled cauliflower can be stored in the pantry for up to a year . Once opened, however, it should be placed in the refrigerator and consumed within a couple of weeks.
Riproduzione riservata © - WT