What a delight the omelette with agretti!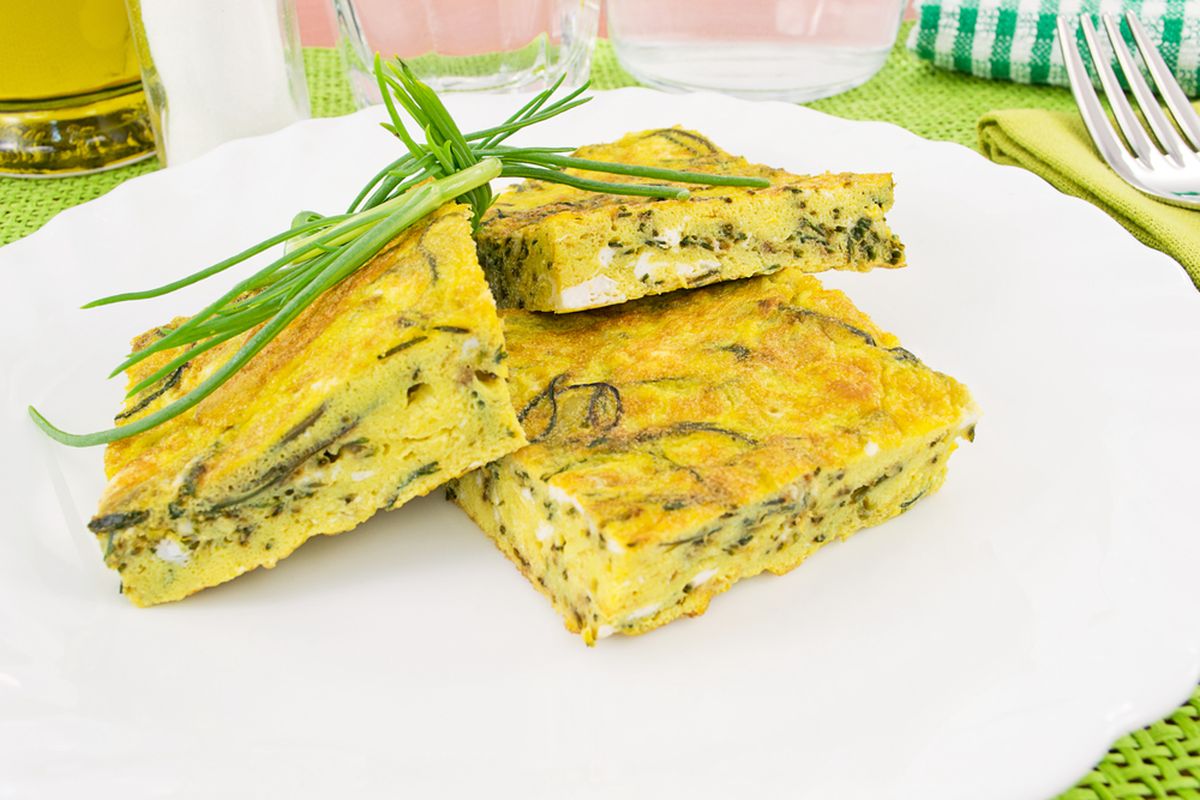 Agretti omelette, excellent to serve as a second course, as a side dish or as an aperitif. Here is the step-by-step preparation!
The pan-cooked agretti omelette is a second seasonal dish that is very simple to prepare and also perfect to make when you have little time to cook. This omelette is enriched with ricotta and parmesan which make the mixture soft, but also very tasty.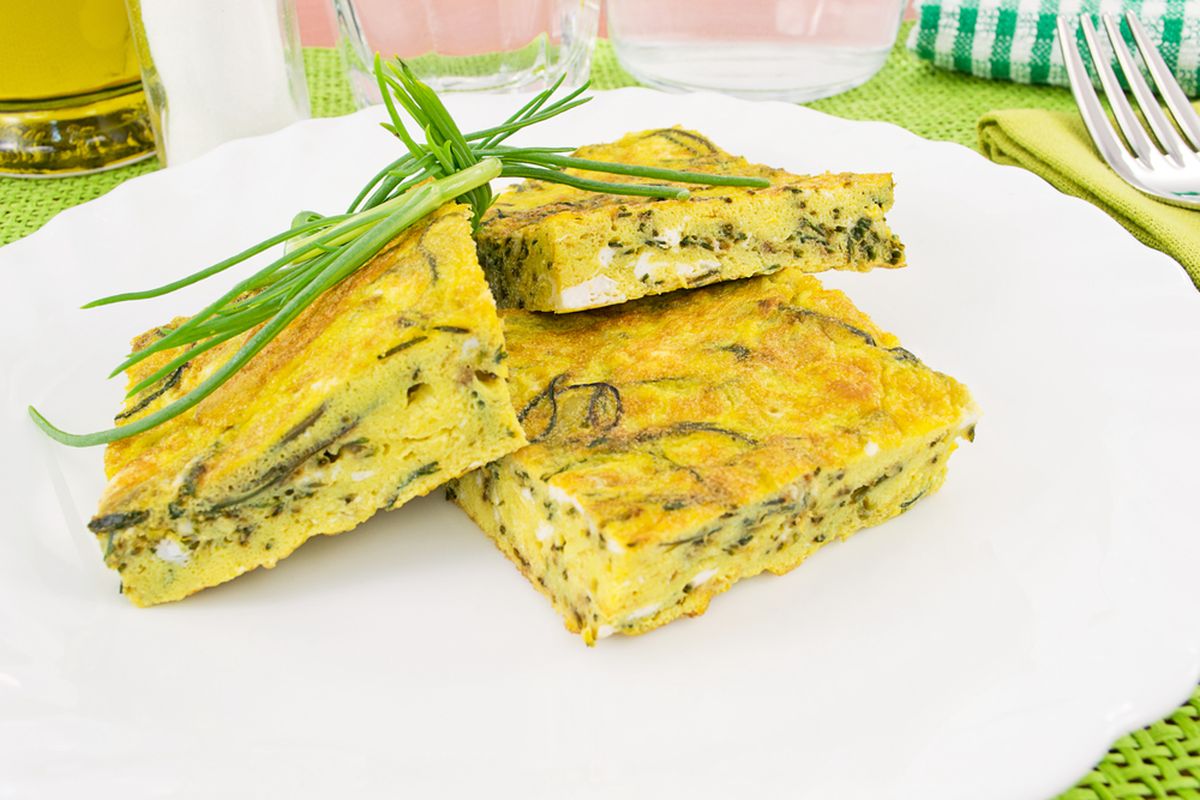 Preparation of the recipe for the agretti omelette
Take the agretti, remove all the roots and any damaged stems. Wash the agretti under running cold water then put them in lightly salted boiling water for 3-4 minutes.
Drain the agretti and set them aside for a moment. In the meantime, shell the eggs in a large bowl, beat them with a whisk, then add the ricotta and parmesan.
Mix well then add the agretti, pepper and salt.
Heat the oil in a non-stick pan and pour in the mixture you just prepared.
Cover with a lid for about ten minutes and cook over low heat. When you have to turn the omelette, help yourself with the lid.
When the eggs are cooked, turn the omelette and cook for another 5 minutes. Your omelette with agretti and ricotta is ready!
Alternatively, you can prepare the agretti omelette in the oven. Pour the mixture obtained into a baking dish lined with moistened baking paper. Bake in a preheated oven at 200 °C for 15 minutes or until golden brown. When cooked, remove the omelette from the oven and serve hot or warm.
storage
We recommend keeping the omelette in the fridge for a maximum of 1-2 days , well covered in transparent film. We do not recommend freezing in the freezer.
If you prefer, you can replace the agretti with chard, fresh spinach or other seasonal vegetables of your choice. Alternatively you can prepare another of our quick and easy recipes: baked potato omelette .
Riproduzione riservata © - WT