What are onigiri, the recipe for Japanese rice balls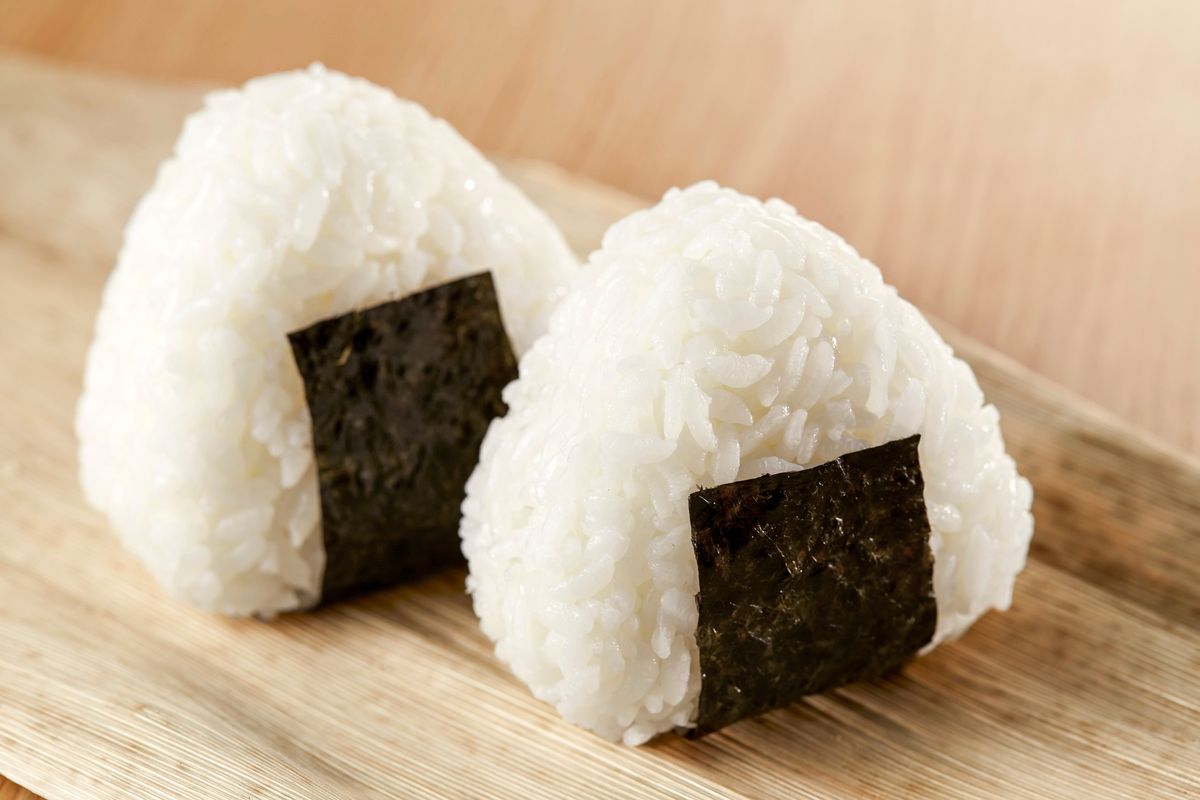 At sushi or in some Japanese cartoon you have certainly seen onigiri, triangles of rice with a strip of seaweed. Let's see how this Japanese street food is prepared.
The Japanese are true masters in rice processing and onigiri, as well as sushi , are a testament to this. These stuffed rice triangles have been prepared in the land of the rising sun for centuries, even though they originally had a rounded shape. The characteristic of stuffed onigiri is that they have a piece of nori seaweed at the base, ideal for being able to hold this rice ball with one hand and consume it as street food. In Japan they are widespread to the point that there are shops specializing only in this: onigiri-ya .
The onigiri recipe does not include many ingredients. In addition to a perfectly cooked Japanese rice, they serve tuna or salmon: these are the two most popular fillings, but there are also sweet and vegetarian ones.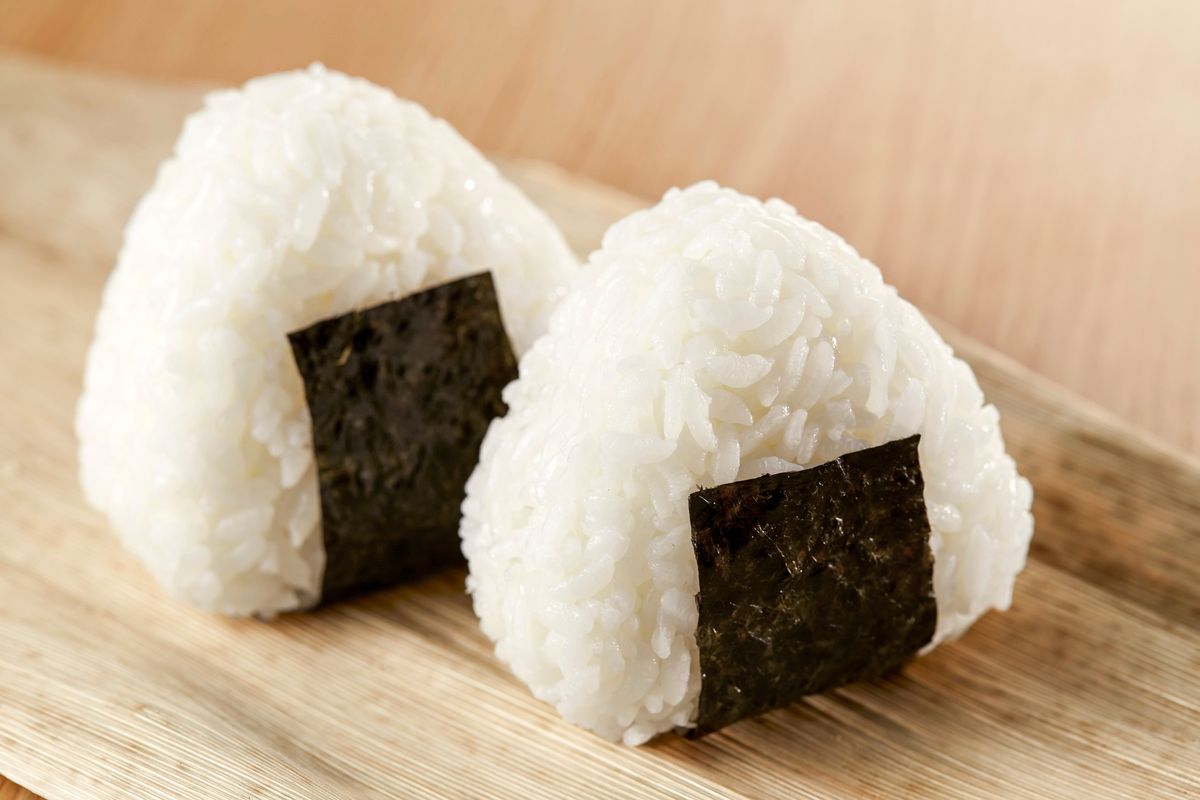 How to make onigiri
First you need to prepare and cook the rice for onigiri. Put it in a bowl and cover it with water.
Rinse it with your hands, you will see that the water will become cloudy and milky.
Drain the rice with a fine-mesh strainer and immerse it again in a bowl of water, repeating the rinsing process.
Repeat the operation until the rinse water remains clear.
Then transfer it to a pot with water, cover and cook over low heat without stirring until all the water has been absorbed.
In the meantime, prepare the seasoning , which is the same as for sushi rice (this part will be used to make the rice exactly the consistency you taste in the best Japanese restaurants, but if you want you can also omit the step). In a pan, heat the vinegar with the sugar and salt, making them melt without bringing to the boil.
When the rice is ready, put it in the hangiri, a special container for this type of preparation, and leave it, season it with the vinegar and mix with a wooden spoon. Let it cool before you start shaping the onigiri. (If you don't have a hangiri you can use a low and wide container, better if not in metal).
While the rice is cooling, take the fish and cook it on the grill or in a pan with a drizzle of oil.
Once cooked, fray it and proceed with the realization of the Japanese onigiri.
Rice is quite sticky so to shape it wet your hands with water every time. Take a spoonful of rice and spread it on the palm of your hand. Add some filling . Cover with another dose of rice and, again with wet hands, give it the shape of a triangle.
Cut a rectangle two centimeters wide and six long from the nori seaweed sheet and place it at the base of the onigiri. Your Japanese rice balls are ready to be enjoyed.
Vegetarian onigiri
To prepare vegetarian onigiri , replace the fish with an equal amount of cooked chickpeas . All you have to do is mash them with a fork and season them with a spoonful of mayonnaise . If you choose to use egg-free mayonnaise you will get vegan onigiri .
Sweet onigiri
In keeping with Japanese tradition, use red bean jam, called anko . Alternatively the classic Nutella .
For a Japanese themed evening, prepare the sushi too!
storage
We recommend keeping them for a maximum of one day in the fridge, inside a special container with a lid.
Riproduzione riservata © - WT