What is special about Bruno Barbieri's carbonara?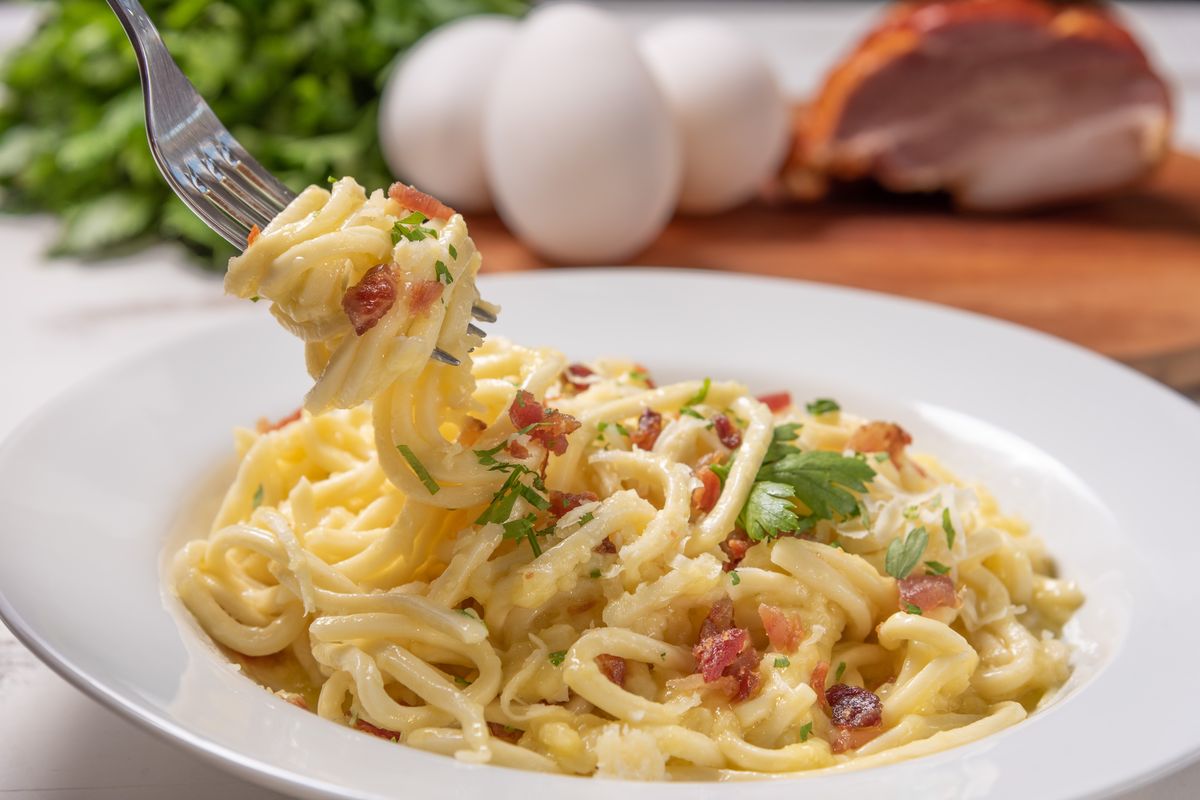 Bruno Barbieri's recipe for carbonara causes discussion, perhaps more for the name than for the taste. Try this particular take on it.
When it comes to pasta carbonara, or other cornerstones of Italian cuisine, the risk of making a false step is always lurking. No modifications or variations are allowed, on pain of a horde of unleashed purists. However, if a great chef does it, the question is different, as in the case of Bruno Barbieri's carbonara.
Don't be indignant with us, he himself shares the recipe for this reinterpretation of carbonara on the blog , which includes several unusual ingredients such as stracchino, milk and cognac. Not to mention the fact that it also uses bacon and not just guanciale as well as adding onion. All right, said so it has nothing of the original recipe. We advise you to try it and decide what to call it only later.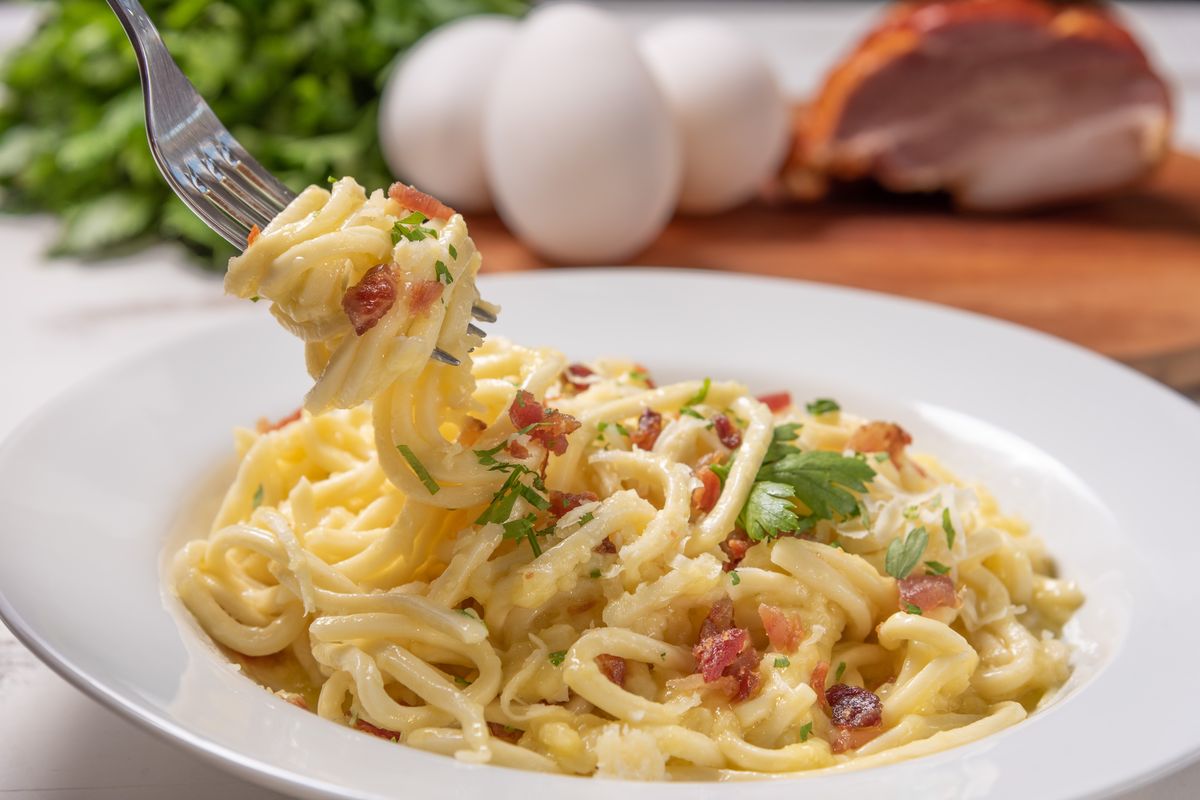 How to prepare Bruno Barbieri's carbonara recipe
First, peel the onion and chop it with a knife. Brown it in a pan with the butter.
Then add the pancetta and guanciale cut into sticks and brown well before deglazing with the cognac, letting go until the smell of alcohol has disappeared.
In the meantime, cook the pasta in plenty of salted water for the time indicated on the package.
Prepare the cream that will be used for the dressing by blending the milk, stracchino and eggs with a food processor, then set aside.
Once the pasta is ready, toss it in the pan with bacon and bacon, add the egg and cheese cream and mix.
Transfer everything into a buttered baking dish , cover with the Parmesan and distribute a few knobs of butter here and there.
Grill for 2 minutes , just long enough to brown the surface, and serve, completing with a sprinkling of freshly ground black pepper.
What do you think of this recipe? Is the classic carbonara better?
storage
Enjoy this freshly made dish. In fact, it is not advisable to keep it in the fridge or prepare it in advance because it would lose its creaminess.
Riproduzione riservata © - WT