What is the secret of Bruno Barbieri's Bolognese sauce?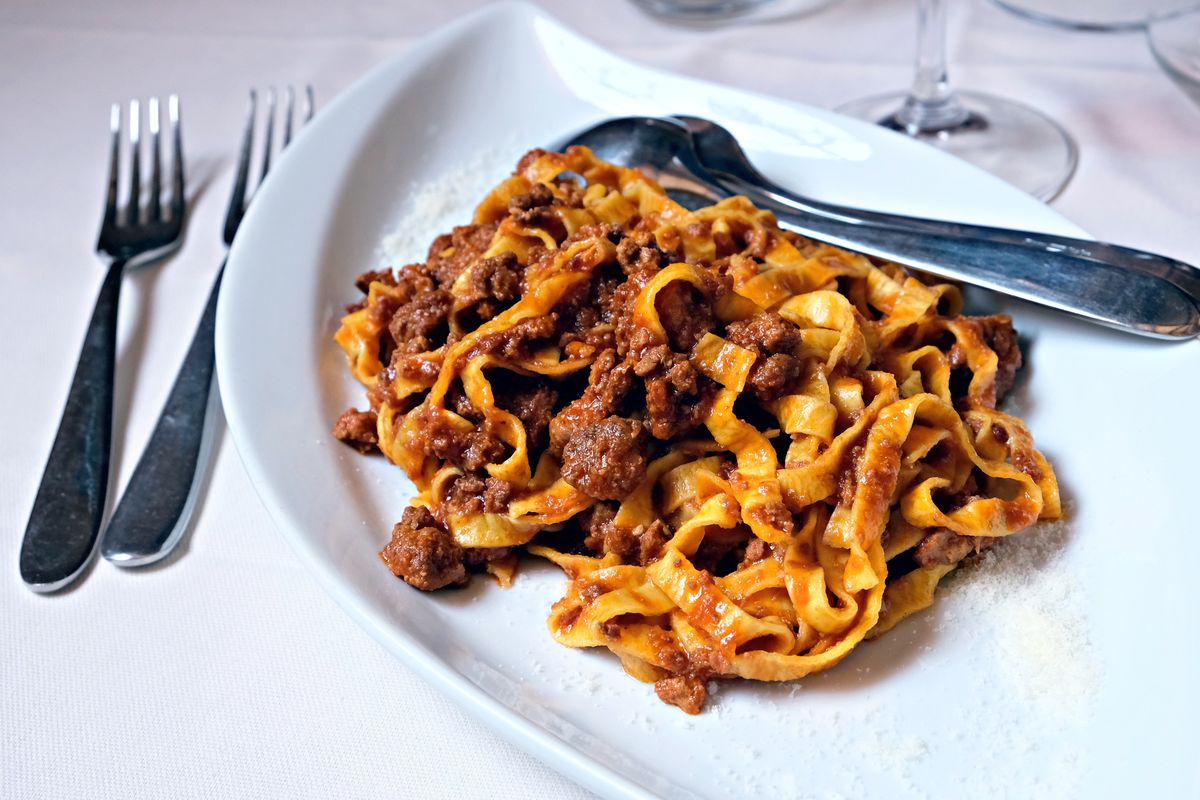 Let's find out how to prepare Bruno Barbieri's Bolognese sauce: there is nothing better than the recipe of a chef from Emilia!
Bolognese sauce is a cornerstone not only of Emilian cuisine, but also of all of Italy. It has become the symbol of our country , even abroad, but it is not uncommon to come across versions that are anything but faithful to the original. That's why we decided to offer you the recipe for a Bolognese Doc , that of Bruno Barbieri's Bolognese sauce.
The perfect recipe of the starred chef includes a few simple ingredients : ground beef and bacon, aromatic mince, tomato paste, sautéed, white wine and finally milk, the secret that all Bolognese know to dampen the acidity of tomato (no , sugar is not used!). But let's see all the secrets revealed to the chef at + Ricette.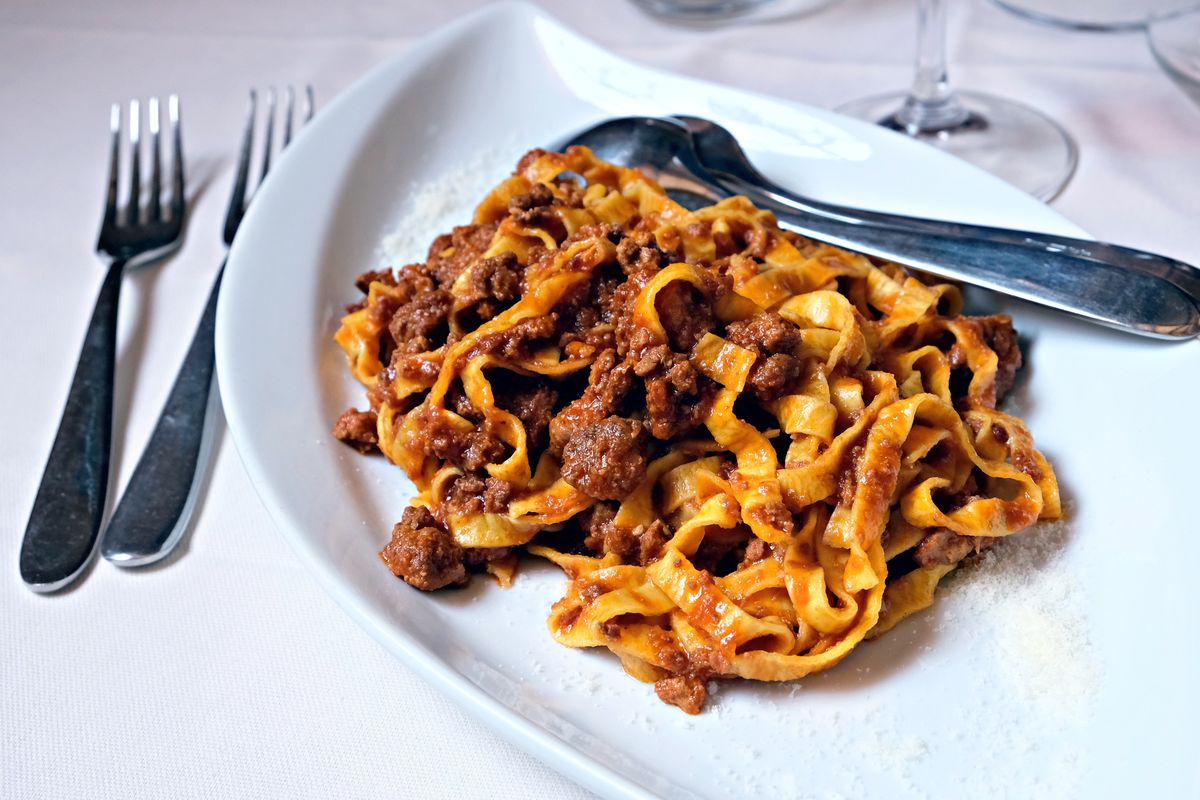 How to prepare Bruno Barbieri's Bolognese sauce recipe
First, finely chop celery, carrot and onion . Wash the aromatic herbs well and finely chop the rosemary and sage. In a pan, melt the butter together with the oil and add the sautéed, the chopped herbs and the whole bay leaf, letting it go for 5 minutes.
Then add the minced meat, browning it well , season with a sprinkle of pepper and then blend with the white wine. When you no longer smell alcohol rising from the pan, add the tomato paste and season with salt.
Cook over low heat for 2 hours , adding broth a little at a time if necessary. Once ready, add the whole milk, I recommend, and let it go for a few more minutes. Once ready, use it to dress pasta or prepare lasagna.
To give chef Barbieri's Bolognese ragù the importance it deserves, we advise you to prepare homemade tagliatelle .
storage
Chef Barbieri's ragù can be kept in the refrigerator for 2-3 days in an airtight container. You can also freeze it, already portioned, for up to 2 months .
Riproduzione riservata © - WT