White hair for men, how to cover them: from henna to highlights, through indigo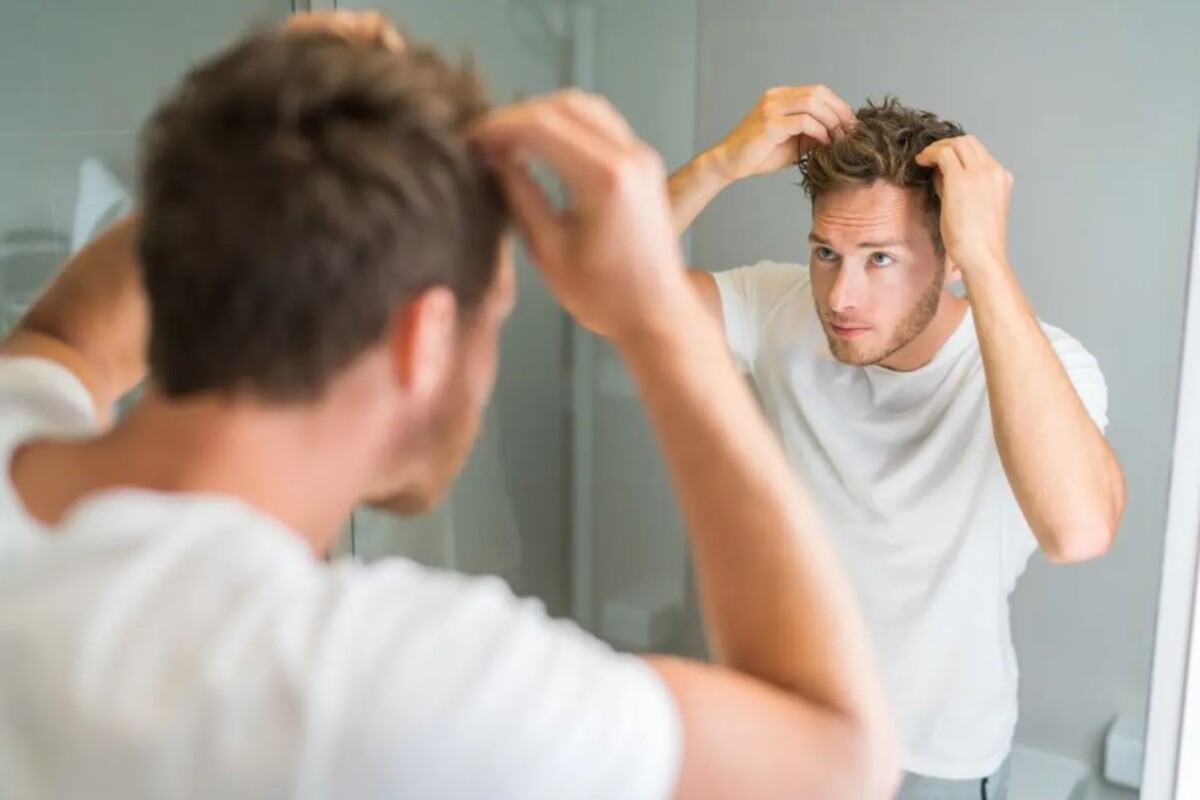 How to cover gray hair for men? Let's see which are the best solutions, both natural and not and, above all, how long they last.
How to cover gray hair in men? There are several very effective natural remedies, but also tints that are ammonia-free. Obviously, you can also use the classic coloring or the highlights, which are always in fashion. Let's see which are the most effective solutions and what duration they guarantee.
White hair men: remedies to cover it
While they have been in fashion in recent years, some men may want to cover up their white hair. Instead of resorting to the classic dyes, you can opt for some natural remedies that give a very natural effect. Without a shadow of a doubt, the first ally to combat salt and pepper hair, for both boys and girls, is henna . It is a completely natural powder substance which, when mixed with water, transforms into a compound that must be applied to the entire hair. To choose the color that suits you best, ask your trusted herbalist for advice. Remember that henna is not only used to dye hair, but also to strengthen and thicken it. Its effect lasts about a month.
Black tea is also valid to cover the white hair of men. Recommended especially for those who start from a brown base and have few silver locks, it is prepared by infusing four tea bags in a liter of water. As soon as the mixture is cold, use it to rinse your hair after the classic shampoo. By repeating the treatment once a week, you will get very natural mahogany reflections.
Alternatively, opt for indigo , a 'brother' of henna that is prepared in the same way. Especially indicated for dark hair, it also gives brightness and shine. The duration of the treatment is about one month.
View this post on Instagram
Men's white hair coloring: from natural to 'chemical'
If you have blonde hair, the best natural remedy is good old chamomile . After preparing the infusion with four chamomile sachets, wait until it is cold to make a pack to keep in place for ten minutes. Remember: the compress must be done after shampooing and must not be rinsed, but you have to proceed with the classic fold. As well as black tea, in this case too you can repeat the treatment once a week, obtaining splendid amber reflections. Alternatively, to obtain an excellent reflex you can prepare a decoction based on rosemary or sage.
For a slightly more fashionable result, you have to opt for highlights . Especially recommended for those who have little white hair , do-it-yourself is prohibited. For an excellent result, the hand of a hairdresser or an expert is required. Finally, if you don't want to use chemical dyes, remember that there are also dyes on the market that do not contain ammonia.
Riproduzione riservata © - WT