White lasagna with four cheeses: a delicious and delicious first course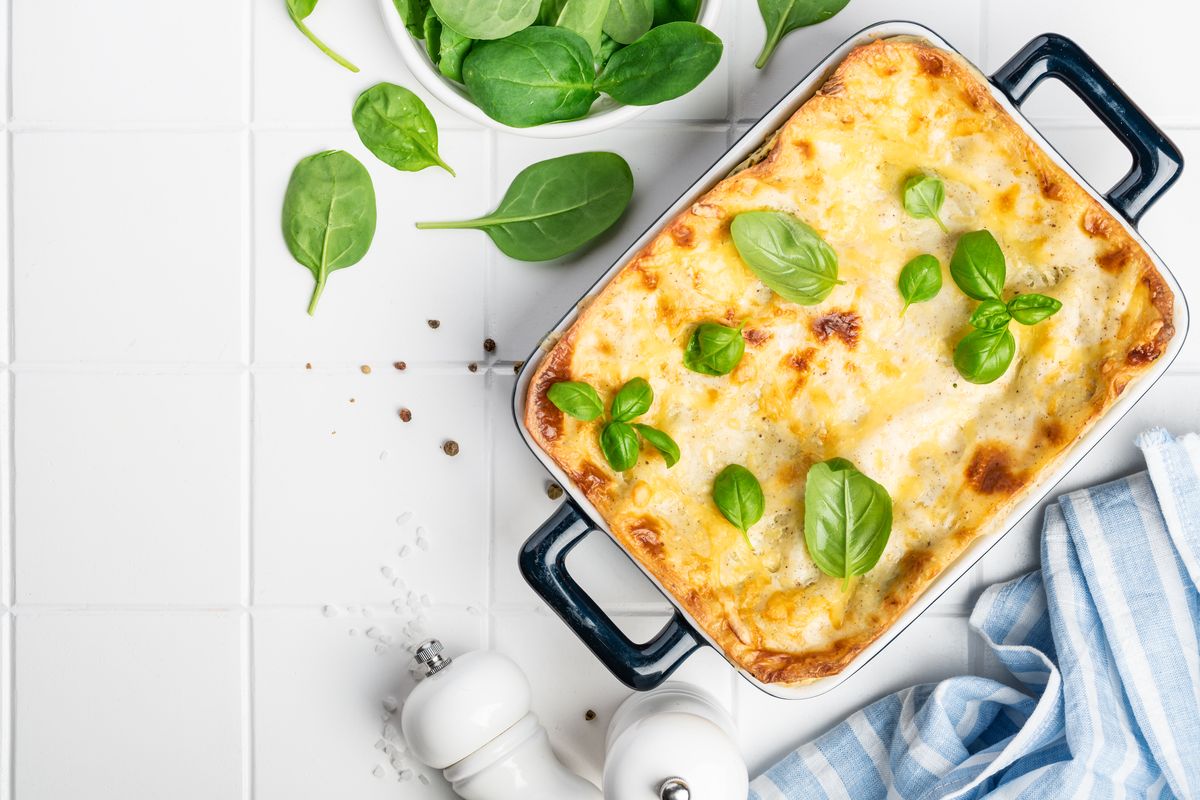 Cheese lasagna is a delicious and really easy recipe for a tasty and super appreciated baked first course!
Lasagna with cheeses is a surprising dish , both for the taste and for the ease with which it is prepared. As you can guess from the name, the undisputed protagonists are the cheeses and this recipe is also perfect for those looking for vegetarian dishes without meat or fish. We chose Fontina, Asiago, Emmenthal and Gorgonzola, all enriched with grated Parmesan. You can obviously vary the ingredients according to your taste, in the same way you can choose to use dry sheets for ready-made or fresh lasagna that do not require pre-cooking. Let's see the recipe immediately!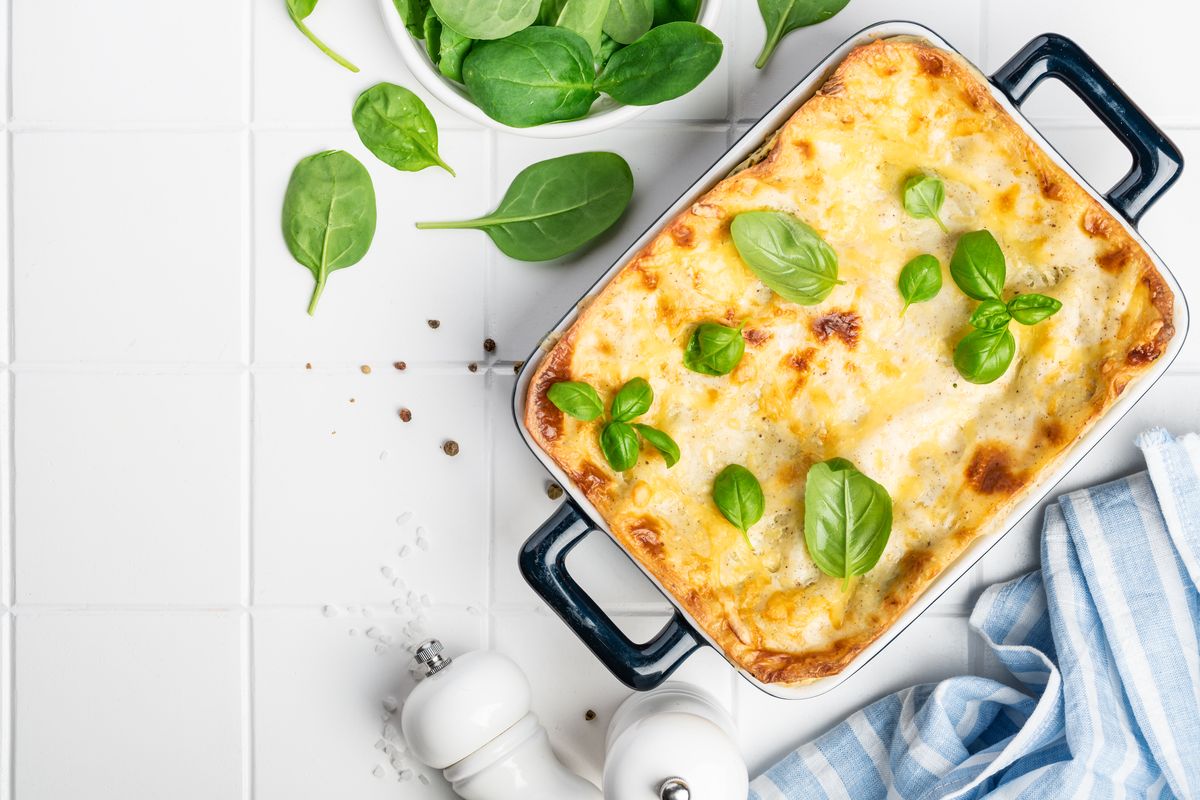 Preparation of cheese lasagna
To make the recipe for lasagna with four cheeses, start with the preparation of the cheese sauce : remove the skin from the cheeses and cut them into cubes. Put the cream in a saucepan, add the fontina and put on the fire.
As soon as the fontina begins to melt, then add the other cheeses and mix so as to make them melt completely.
At the end season with a pinch of salt and pepper according to your taste, turn off the heat and set aside.
Grease the bottom and sides of a baking dish with butter, make a first layer with the béchamel , then cover with the cheese sauce and sprinkle with a little grated Parmigiano Reggiano.
Continue in this way until you have used all the ingredients at your disposal.
Complete with a generous sprinkling of Parmesan, then cook in a preheated oven at 180 ° C for 25/30 minutes .
After this time, remove the lasagna from the oven and let it rest for a few minutes before serving.
storage
Lasagna with cheese can be stored in the refrigerator tightly closed in an airtight container for 2-3 days after preparation. If you use fresh ingredients you can also freeze them in practical containers for the freezer so as to have them available even for longer.
At this point we recommend that you also try the Bolognese lasagna !
Riproduzione riservata © - WT