White spritz: the original Venetian aperitif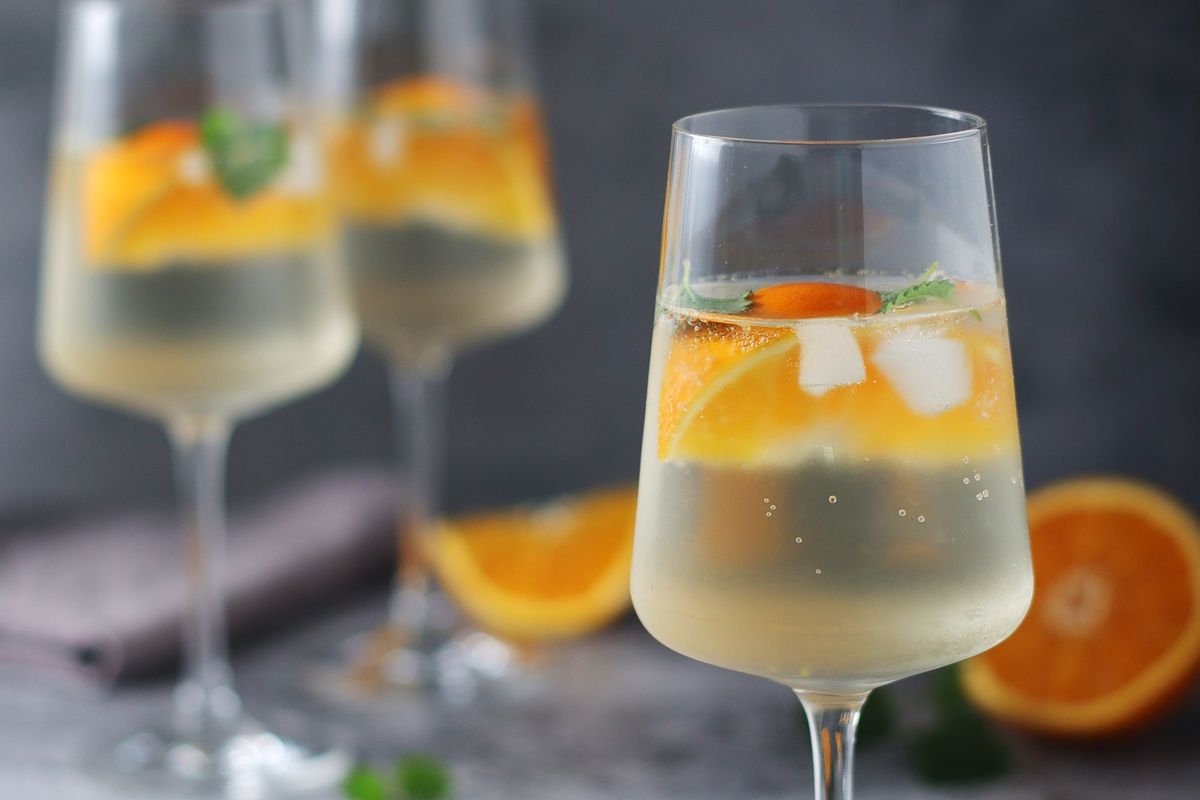 We also try the white spritz, the extraordinary Venetian cocktail made with still wine and tonic water that makes any aperitif special.
Veneto, as we know, is the home of aperitifs. It was in this area that the social custom of consuming cocktails and snacks at sunset began. This custom has been successful throughout Italy and, to date, no one can give it up. The absolute king of aperitifs, as we all know, is the spritz. Commonly, we are used to consuming alcohol colored and flavored with Aperol or Campari.
However, there is another equally tasty version, namely the white spritz from Veneto. It would be the first version created of this cocktail , from which the colored and orange one then originated. The original, therefore, would be the clear version, prepared with still or sparkling wine and tonic water.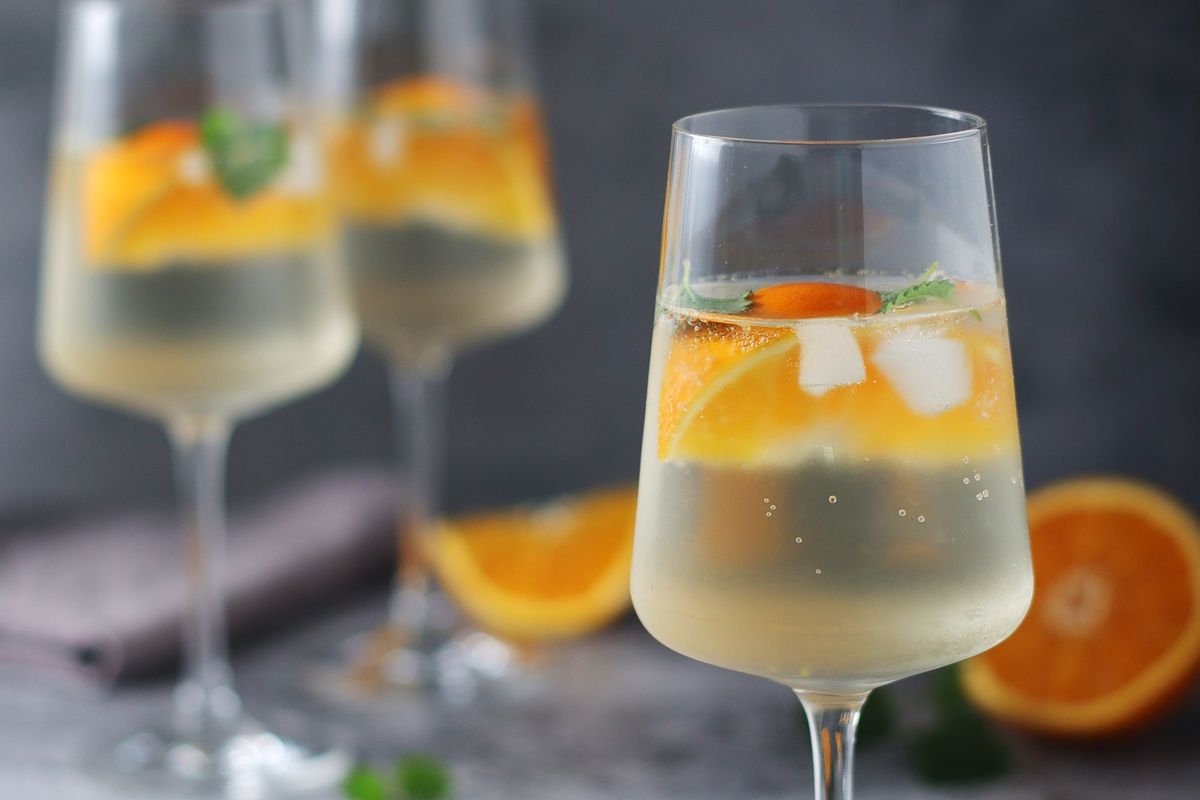 Preparation of the recipe for the white spritz
Before starting, get yourself some tall enough wine glasses, which can fit the cocktail in question. Let them cool before you start , putting them in the fridge.
Once done, take the glass and pour in the tonic water.
Pour in an adequate amount of ice cubes.
Fill the glasses with white wine, stopping a couple of centimeters below the rim. The wine must also be cold , almost frozen, so keep it in the fridge before using it.
Wash an orange and cut it into slices ; use them to garnish the glass. Serve the cocktail immediately , so as not to heat it up.
Origins and history of the white spritz
The best known version is the orange spritz with Aperol. However, it is widely believed that the original recipe is that of the white drink. The primordial version would be the one based on still white wine or sparkling wine, in which tonic water can also be added to reduce the alcohol content.
According to some testimonies, it was the soldiers of the Austrian Empire , present in the Veneto region, who requested a softer version of the wine; for them, the drink was diluted with sparkling water. It could have been a sort of "sprinkled" addition, which can be translated into German with the term " spritzen ". From here, probably, the name of Spritz was born to identify a new type of strictly white cocktail.
storage
After having seen how spritz is made in Veneto, or its first version of the story, you can easily propose it for an aperitif at home. The best advice is to prepare it at the moment, to serve it very cold . Storage is not recommended.
Can you make a tasty Moscow Mule ?
Riproduzione riservata © - WT