Who doesn't know the Mantovano tiratto?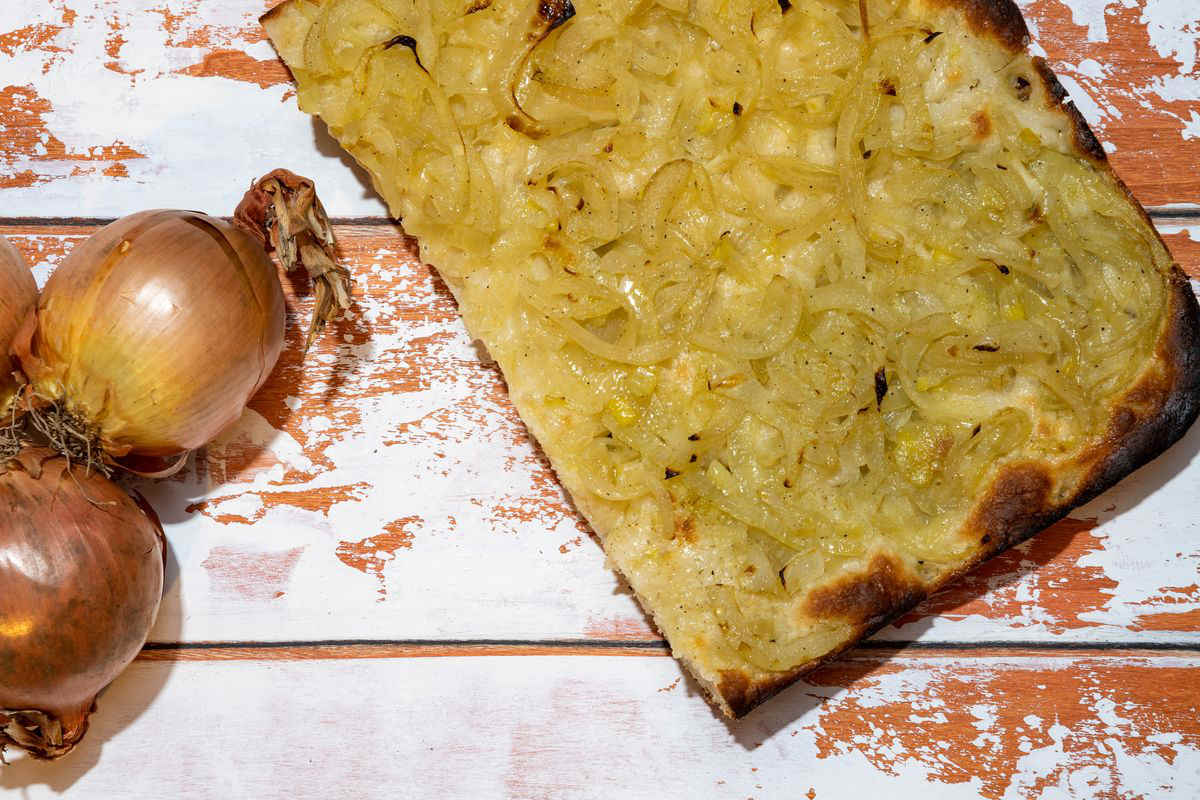 The dough rich in lard and onions makes the Mantuan tiratto a dish for true connoisseurs. Here's how to prepare it with the original recipe.
It is difficult to hear of Titto from Mantua outside its area of ​​origin. Yet this sort of focaccia with onions is something incredible that really deserves to be tried. Originating, as can be guessed from the name, from the Mantua area, the tirotto or tirot was born in the area between Felonica and Sermide because it is precisely here that the characteristic golden onion used for the preparation is grown.
This extraordinary typical dish owes its name to the particular gesture of rolling the focaccia dough directly into the pan. But be careful, even if we wanted to create a comparison with the classic focaccia with onions, the two preparations have different ingredients: a self-respecting tiratto should be prepared with lard and not with oil!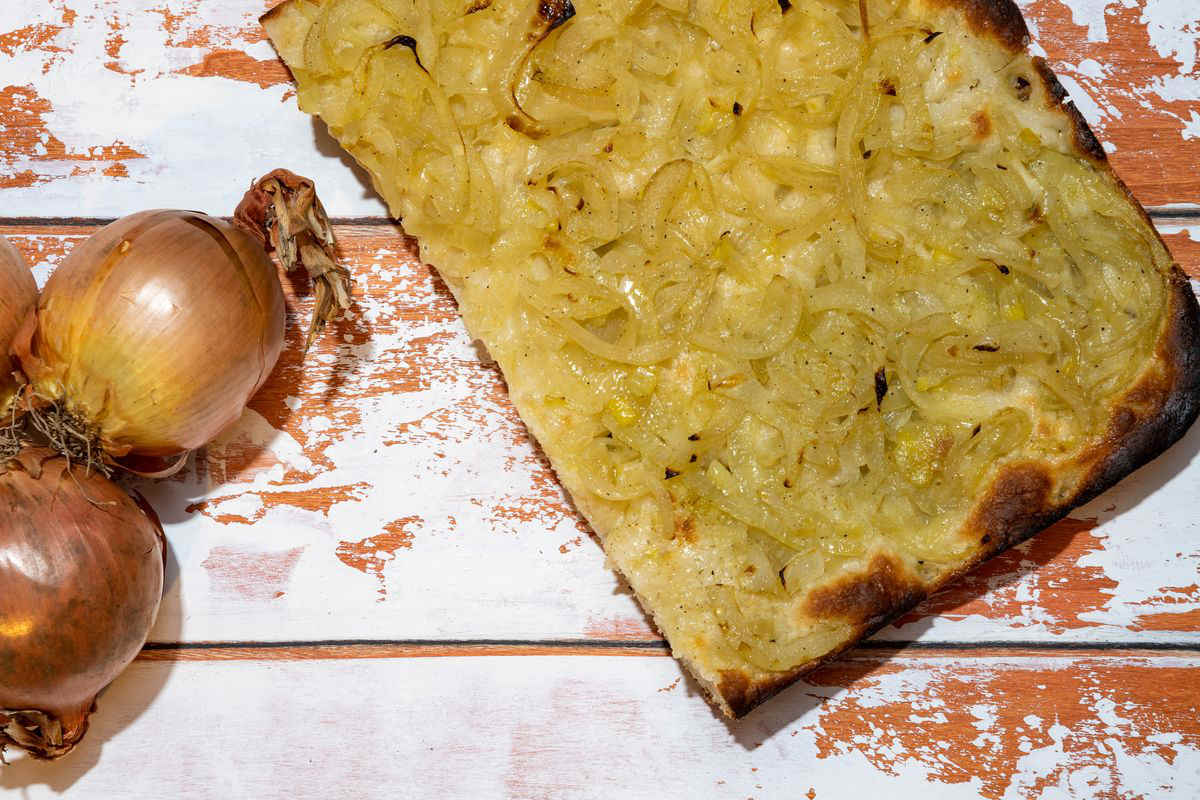 How to prepare the Mantuan Tirotto recipe
First, peel the onions and slice them rather thinly.
Separately, in a bowl or in the planetary mixer, dissolve the yeast in the water then add the flour .
Start kneading before adding the salt , away from the yeast.
Also incorporate the lard .
Now all that remains is to add the onions and mix well until they are distributed.
Once you have obtained a rather sticky but homogeneous dough, let it rest for an hour in the bowl.
After the resting time, oil the dripping pan of the oven (or cover it with the special paper) and pour the dough.
Spread it well with your fingers, pulling it, so as to form a layer of homogeneous thickness.
Let it rest for 30 minutes without worrying too much if you don't see it rise.
Finally, cook at 200°C for 45 minutes .
Serve the tirat after it has cooled down.
What do you think of this typical Lombard recipe? Will it be able to hold up to the focaccia with onions ?
storage
The tiratto from Mantua can be kept for a couple of days, well covered in plastic wrap or wrapped in silver paper. You can also warm it slightly in the oven before consuming it.
Riproduzione riservata © - WT