Who likes pan-fried focaccia? We prepared it with courgettes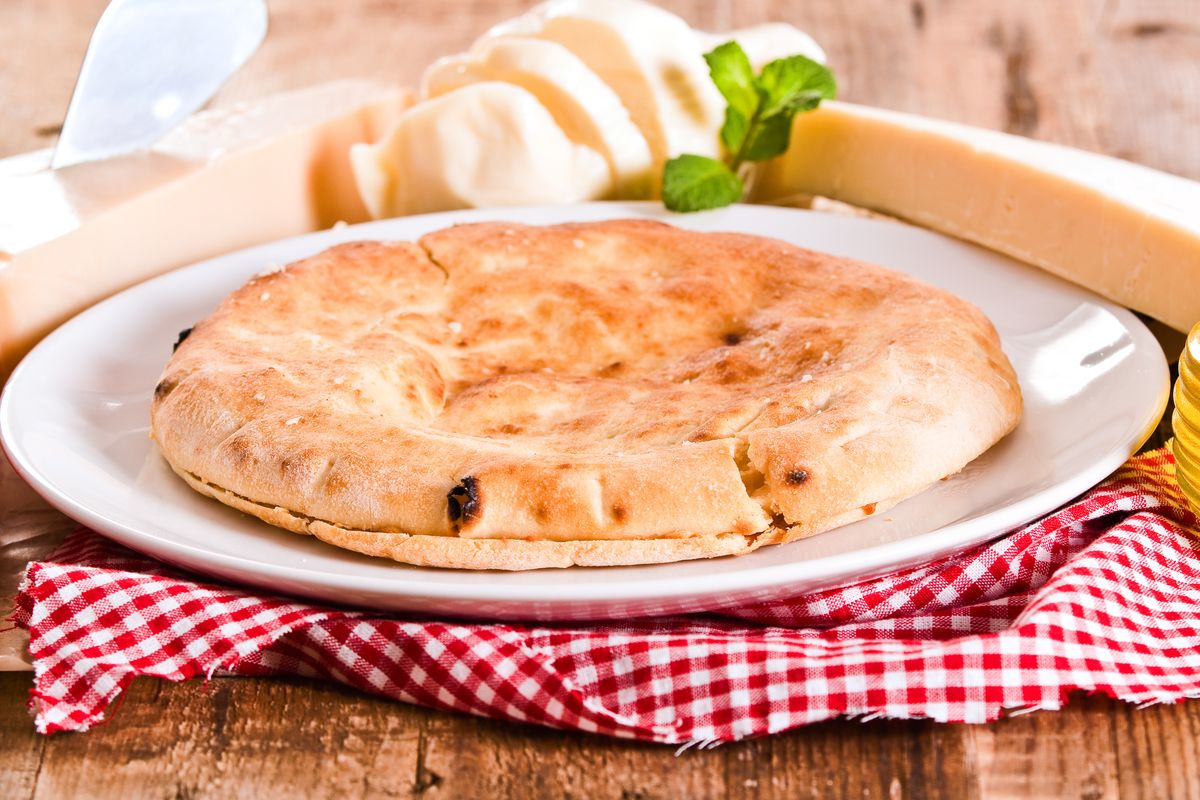 Who doesn't like focaccia? We want to give you a treat to try a particular one that is easy to make at home: pan-fried courgette focaccia.
Focaccia: a dream enclosed in a dough of flour and oil typical of Ligurian cuisine but loved and imitated all over the world. However, there is not only the classic version , filled in different ways but with traditional cooking and preparation, there is also focaccia to be prepared in a few minutes, in a pan and without having to wait too long for it to rise. Today we want to present to you the recipe for pan-fried courgette focaccia, an appetizing dish to use a versatile vegetable which, however, you certainly cannot think of as being similar to the original Ligurian focaccia (and that is not even the intent).
To make sure we didn't miss anything, we tried to cook it in two versions , it's up to you to tell us which one you prefer! Let's go prepare them both in a moment.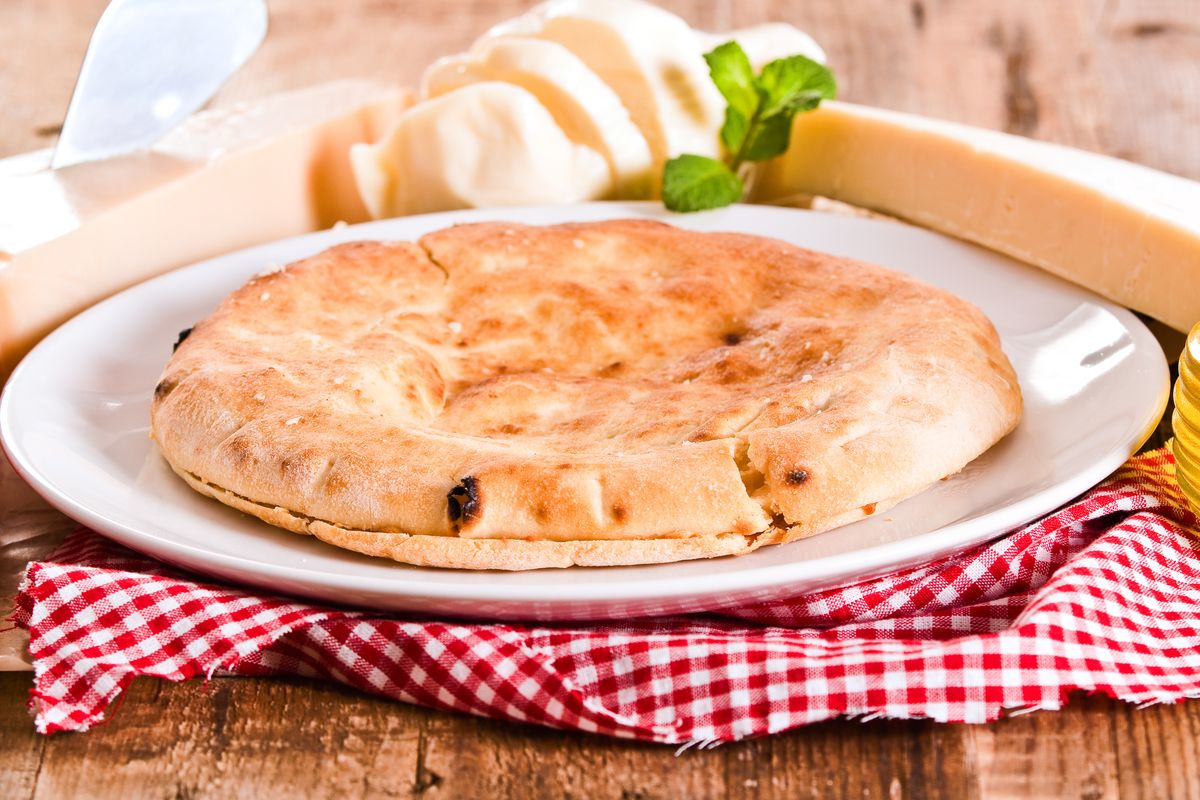 Preparing courgette focaccia in a pan
Let's start by preparing the courgettes. Wash them and cut them into rounds.
Place a pan on the heat with a drizzle of oil and the finely chopped onion. Once toasted, add the courgettes, add salt and let them cook for about 5-10 minutes , then set the vegetables aside to cool .
Prepare the dough by adding the flour, water, oil, 1 teaspoon of salt and baking powder to a bowl.
Mix everything well to form a dough and let it rest for a few minutes.
Divide it into two parts and roll them out with a rolling pin to form two thin discs.
Take one of the two discs of dough and place them in an oiled pan over medium heat.
Add the sliced ​​ham, the cooked courgettes and the sliced ​​pizza mozzarella.
Close with the other disc and seal the edges well.
Let it cook for a few minutes then turn the focaccia over using a spatula.
Cook, stirring everything a couple more times and then plate.
The variant with courgettes in the dough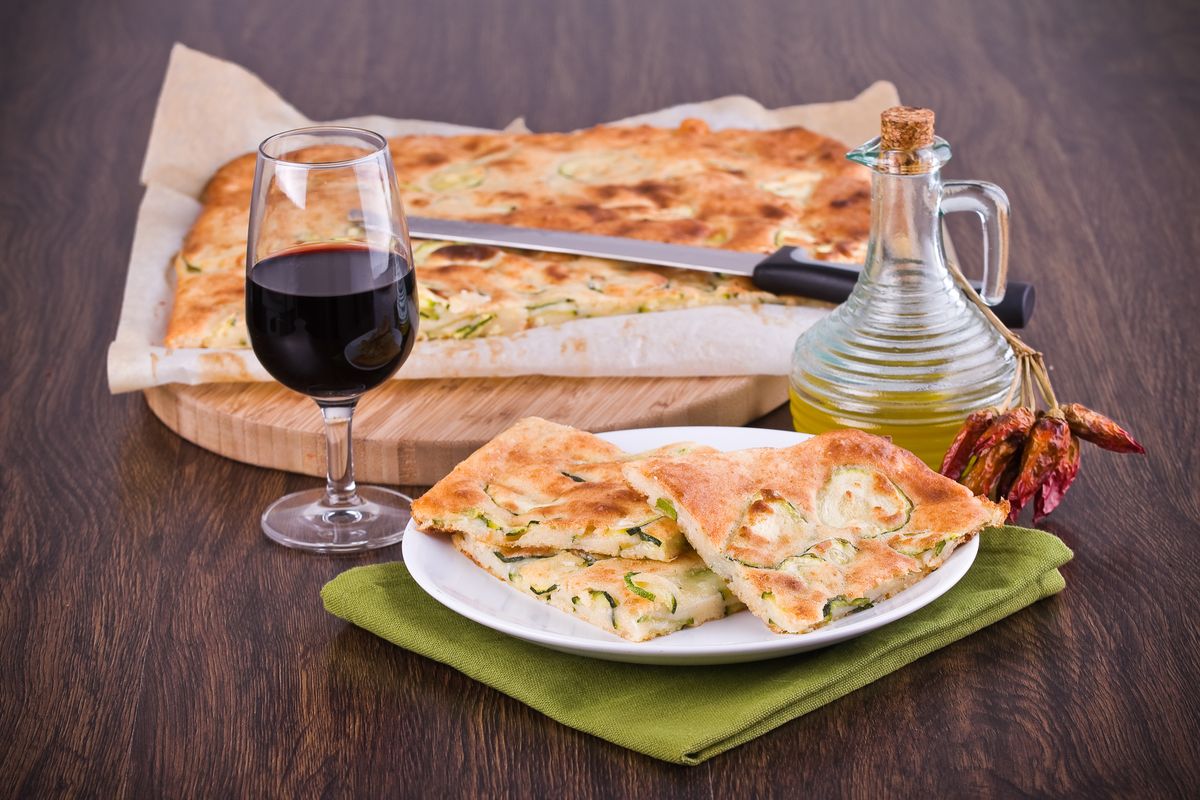 This version, however, will be more similar to the focaccia you are used to, recipe number two of our pan-fried focaccia involves the use of fresh brewer's yeast which will increase the wait by having to let it rise for at least 1-2 hours. But let's go in order:
Ingredients for a pan-fried focaccia
340 g of flour
160 ml of water
6 g of brewer's yeast
1 pinch of sugar
Salt to taste
2 courgettes
extra virgin olive oil to taste
100 g of spreadable cheese
First, dissolve the yeast in the water, adding a pinch of sugar (or honey) to activate it properly.
Now put the flour, the water with the yeast and a teaspoon of fine salt in a bowl and start kneading to obtain a homogeneous dough.
Wash and finely cut the courgettes and add them to the mixture together with the spreadable cheese .
Work it so that everything is incorporated well and then let it rest in an oiled bowl covered with a cloth for about 1-2 hours .
When the dough has increased in volume, roll it out between two sheets of baking paper and place a lightly greased pan on the heat.
Place the focaccia in the pan so that one of the two sheets of baking paper adheres to the bottom and remove the second sheet.
Leave to cook for a few minutes then turn the focaccia over and remove the other sheet of baking paper without burning yourself.
Let it cook for about 5 more minutes, turn the focaccia once more and then serve.
What do you think of these two versions? In our opinion, one is better than the other and they do justice to the many recipes with courgettes designed for you.
storage
Both versions can be kept in the refrigerator for about 2-3 days , inside a special food container. We do not recommend freezing in the freezer.
Riproduzione riservata © - WT