Wholemeal cake with figs and blueberries, delicious and light at the same time!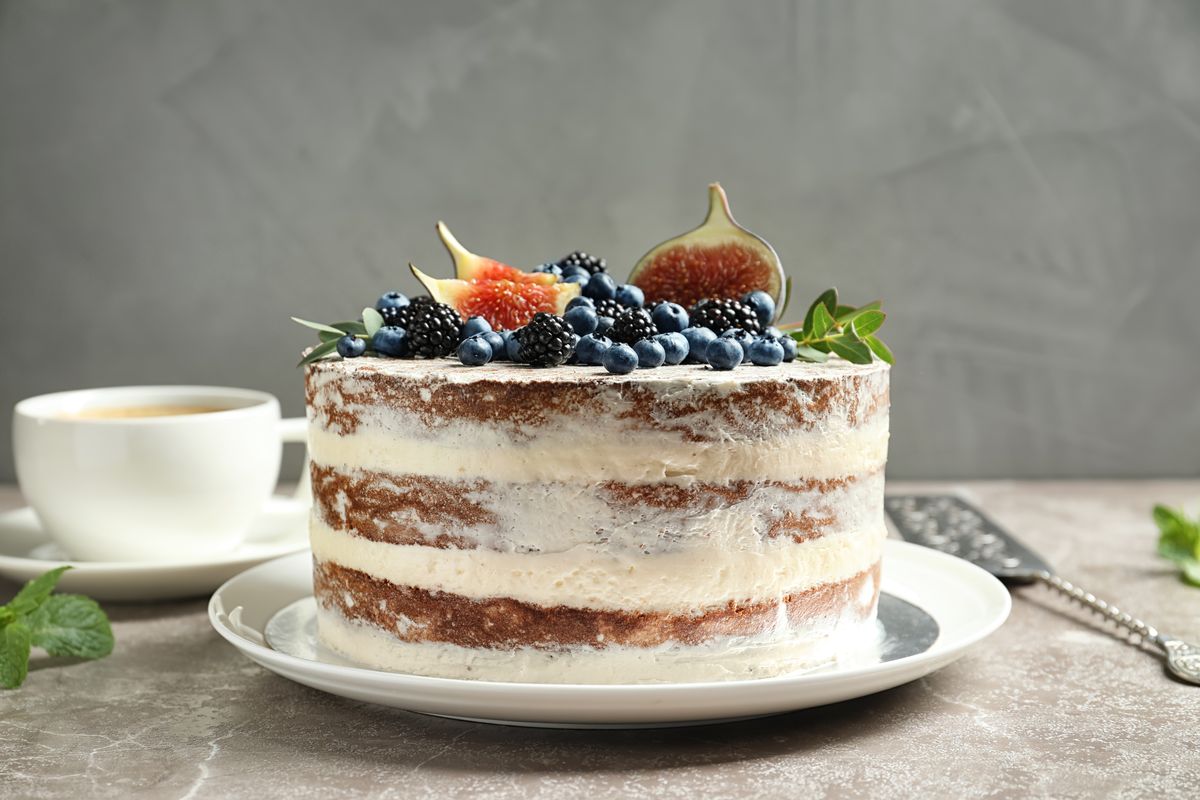 Greedy dessert based on fruit and yogurt: here is the recipe to prepare the whole fig and blueberry cake, perfect for breakfast or snack.
The wholemeal fig and blueberry cake is a fresh and delicious dessert, perfect to serve as a summer snack , but also as an end of a meal. This recipe is perfect for those who want to prepare a light wholemeal cake but at the same time rich in taste.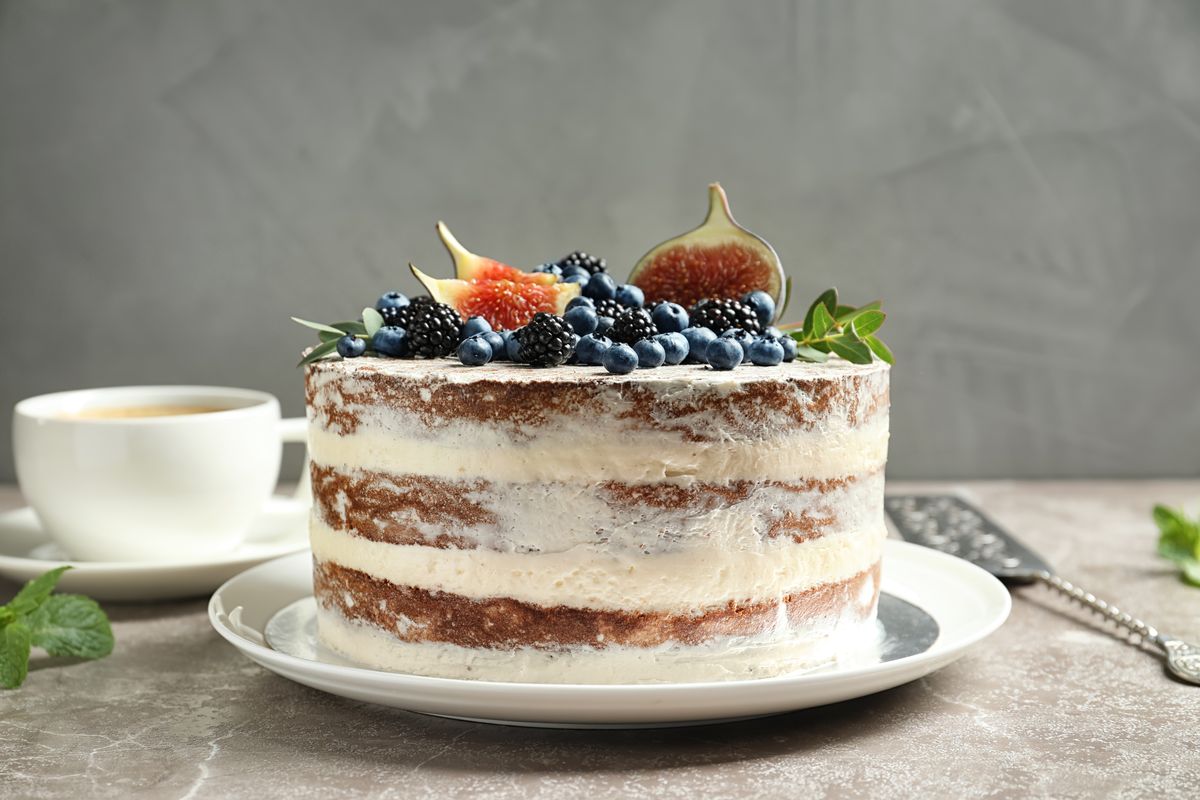 Preparation of the cake with yogurt wholemeal flour
To prepare the wholemeal yogurt cake, start from the base: in a large bowl or in a planetary mixer, place the sugar, flour, salt and yeast.
Then add the butter cut into cubes and the eggs whipped with an electric whisk.
Start mixing and continue to obtain a homogeneous mixture.
Transfer the mixture into a mold lined with baking paper and bake in a preheated oven at 180 ° C for 25 minutes .
Remove from the oven and let cool before turning the cake upside down on a serving dish.
Meanwhile, soak the isinglass in cold water and pour the Greek yogurt into a large bowl.
Heat the yogurt for a minute on the stove then melt the squeezed isinglass inside.
Fill the cake with the yogurt cream and place in the refrigerator for two hours.
After the rest time, take the cake back and decorate as desired with figs, blueberries and blackberries. Keep refrigerated until ready to serve.
If you like sweets and blueberries you can't miss the blueberry pie !
storage
We recommend that you keep the fig and blueberry pie in the refrigerator for a maximum of 2-3 days . Here's how it is prepared.
Riproduzione riservata © - WT