Why we recommend installing an outdoor hot tub
An outdoor hot tub is the perfect addition to any garden.
It's a luxury that can transform your outdoor space and offer an oasis of relaxation and fun: with a hydromassage tub like an outdoor Jacuzzi , you can stretch your muscles and relax by indulging in a massage after a long day, or celebrate with friends and family members.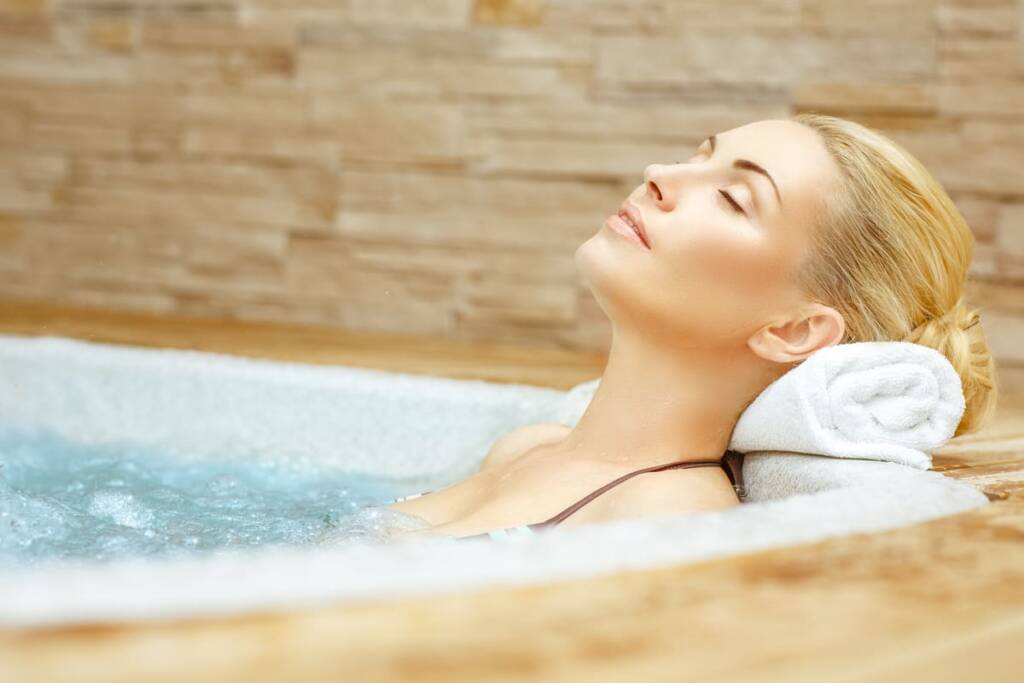 Why install it: what are the advantages
In addition to the obvious benefits of a hot tub , such as the ability to enjoy warm, soothing water in any season, there are many other benefits that often come with installing an outdoor hot tub. From the convenience it offers to the potential increase in home value , outdoor hot tubs are a great way to enhance your outdoor space. Here are some reasons why we recommend installing an outdoor hot tub:
Stress Reduction : Hot water and pulsating water jets can help reduce stress and muscle tension; lounging in an outdoor hot tub can offer a sense of tranquility and peace.
Improved Circulation : It can help improve blood circulation, helping to reduce inflammation and pain.
Improved sleep : Soaking in a hot tub before bed can help relieve stress and promote more relaxing sleep.
Physical Therapy : Hot tubs can be used for physical therapy, such as injury recovery or chronic pain relief.
Outdoor Entertainment : It can create an entertainment space, perfect for spending time with friends and family.
Increase the value of your home with these improvements
An outdoor hot tub is a great way to add value to your home . Many potential buyers are attracted to houses equipped with a hot tub, as it is a touch of luxury that many dream of but never include in their furnishing project for fear of going over budget; if you intend to resell your home it could be the right investment to make .
How to choose the right model
It all starts with the size and capacity of the hot tub : it will depend on the number of people who want to use it at the same time and the space requirements. Also take into consideration the flow of water and energy efficiency so as not to have surprises on your bills.
The second point to buy one is to evaluate the duration and quality of the materials used in the construction of the hot tub; the external ones are exposed to the weather, so choosing high quality materials can guarantee durability over time.
We also want to underline that there are significant differences between underground and outdoor models ; In-ground tubs are built into the ground and can be more expensive to install, but offer a more luxurious, integrated look . Outdoor hot tubs can be easier and more convenient to install, but they don't require special permits to be added to a property, an important advantage is also that they can be positioned on balconies or terraces . Now you have all the elements to be able to proceed with your purchase; you can enjoy moments of relaxation outdoors especially in summer and late spring when temperatures allow you to spend time in the garden.
Riproduzione riservata © - WT