Wild asparagus omelette: a delicious single dish for any occasion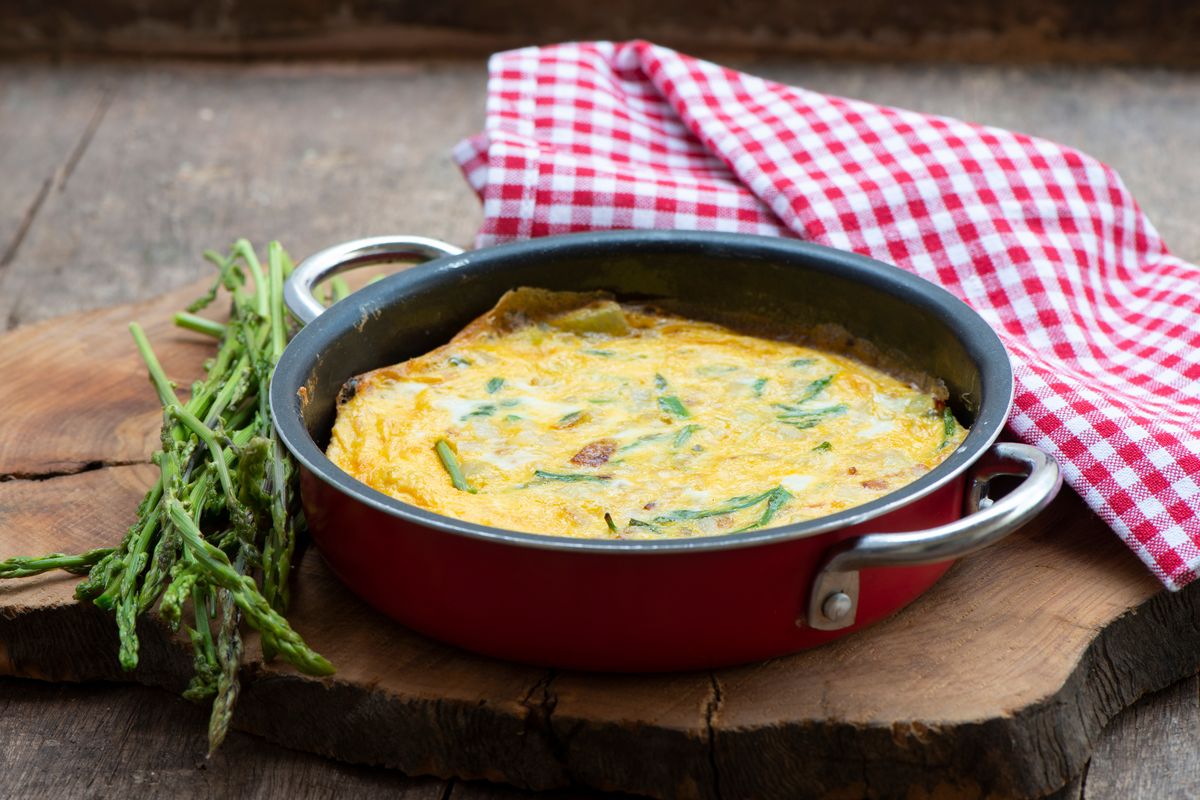 Wild asparagus omelette is a recipe for a tasty and substantial dish, perfect to bring to the table for a tasty lunch or dinner.
The wild asparagus omelette is a very substantial single dish, ideal if you want to enjoy a delicious and perfect dish to serve even during an aperitif, so as to share it with friends or family.
In today's recipe we will use wild asparagus to give an extra touch of originality. This version, which is generally found in the woods or pine forests, has a more bitter and strong taste, but if you want you can also use the classic ones, the recipe is the same!
The omelette prepared following this recipe can be stored in the refrigerator in an airtight container or well covered with transparent food film for two days.
Here is the recipe for the asparagus omelette!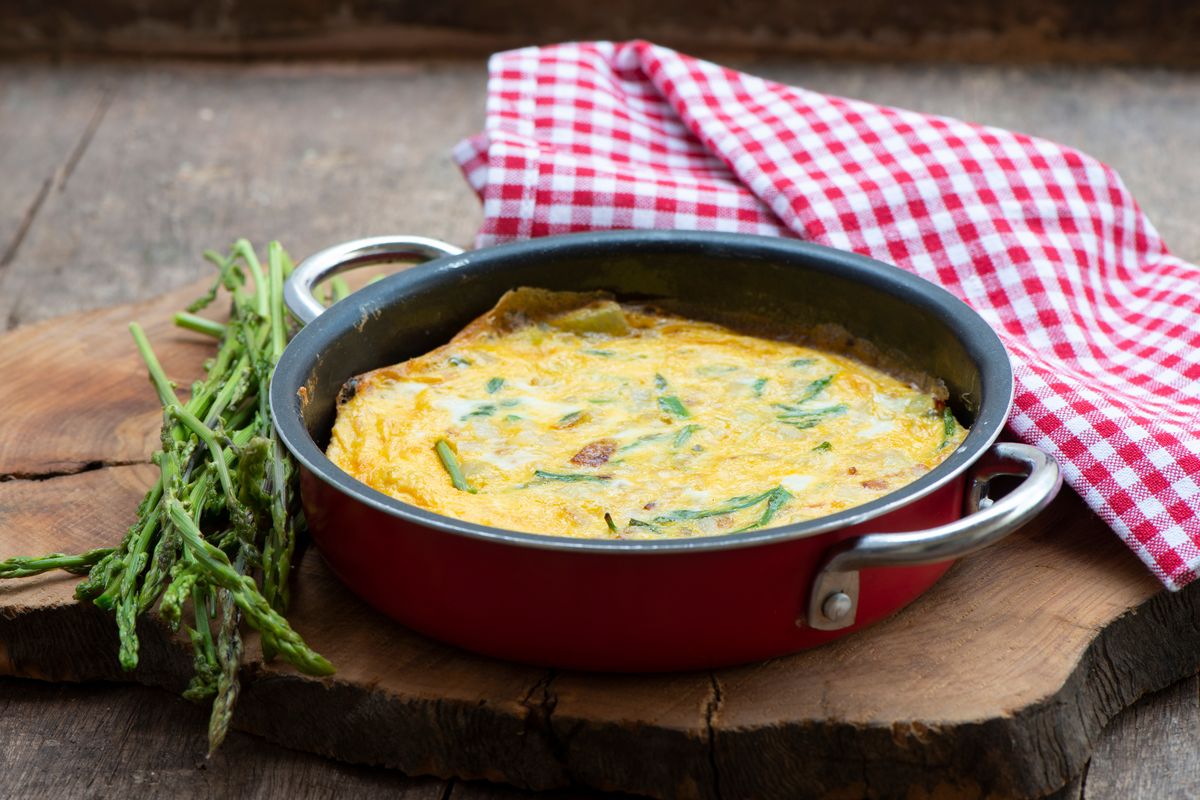 How to make asparagus omelette
Start by washing the asparagus thoroughly. Remove the toughest part of the stems and boil them in salted water for about 5-10 minutes until they are soft.
Drain and cut them into several parts and add them to the beaten eggs with a pinch of salt and the grated cheese.
Place a large frying pan on the fire, heat a drizzle of oil
Add the eggs to the asparagus and cook on both sides for a maximum of 2-3 minutes per side, using a lid or plate to turn the omelette.
Cut it into pieces and serve the omelette immediately, and enjoy your meal!
If you liked this preparation, you can also try all our recipes with asparagus
Baked asparagus omelette and other variations
If you want to make a light version of this dish, you can cook everything in the oven. Preheat it during preparation and then leave the omelette cooking for about 15/20 minutes at a temperature of 180 °C.
On the contrary, if you are looking for an extra touch of gluttony, you can instead add many delicious ingredients to this recipe: cured meats, cold cuts, but also diced cheeses such as provola or smoked scamorza. For an original touch, then, try some herbs, such as basil or chives.
storage
This recipe will keep for a day in the refrigerator, inside a container with an airtight lid. We do not recommend freezing.
Riproduzione riservata © - WT