Wild blueberry risotto creamed with clarified butter, the alternative recipe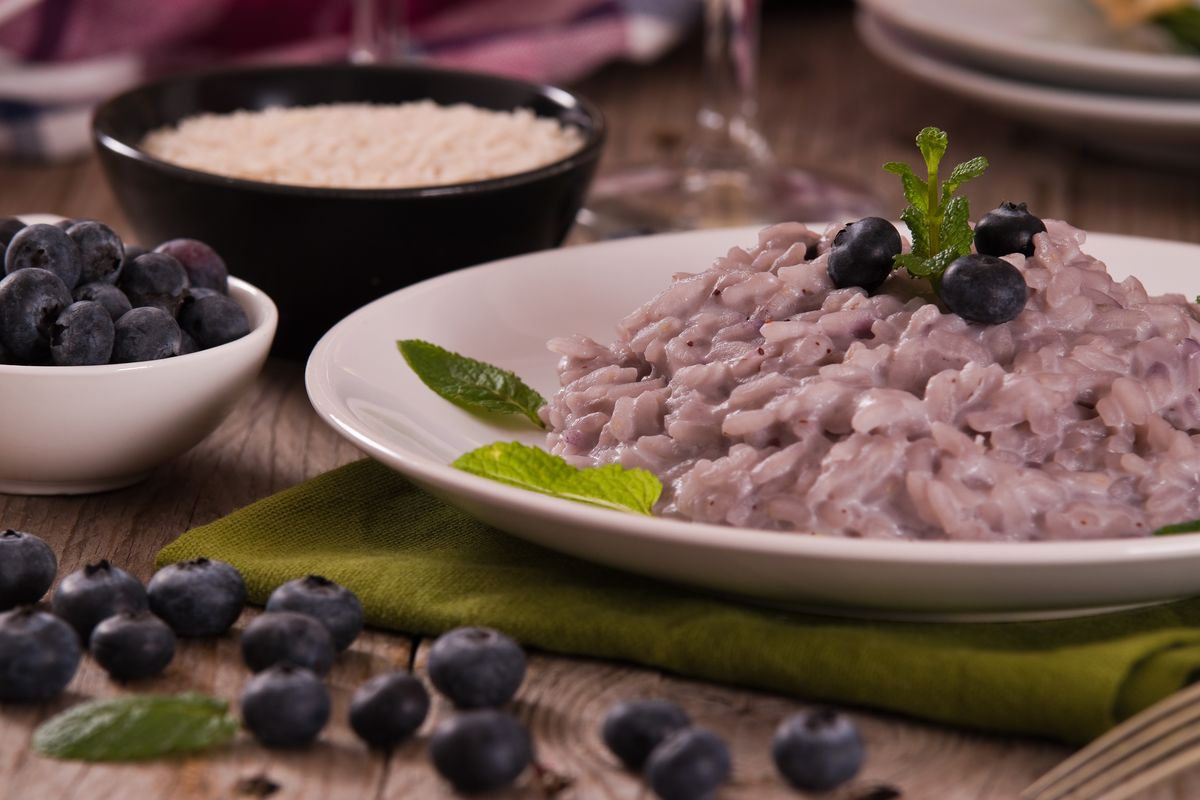 The blueberry risotto recipe is a tasty but at the same time delicate first course. Here's how to best prepare it.
Among the recipes with blueberries, risotto is one of the most popular savory recipes for those who love particular flavors and combinations of sweet and savory ingredients. Blueberry risotto is very simple to make and is a great idea to use blueberries between July and August, when they are fresh. For those who want to venture into the combination of flavors, I also recommend trying the blueberry and speck risotto.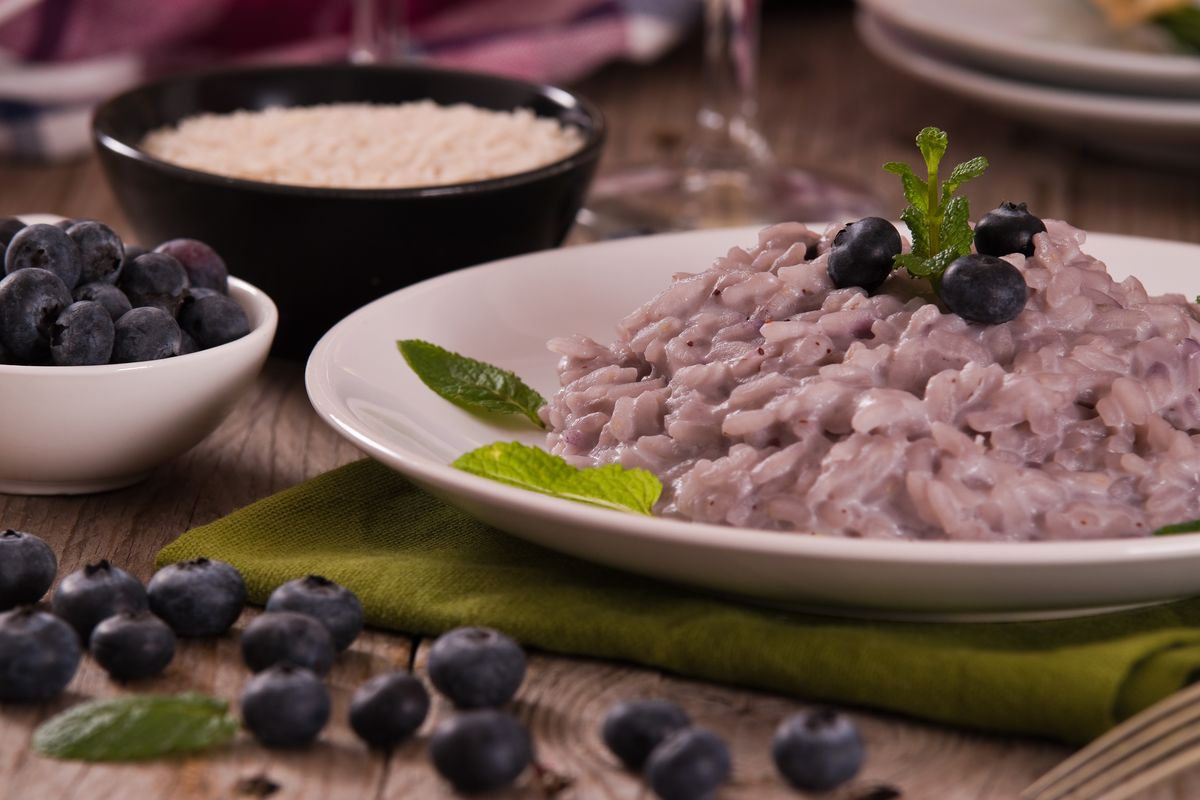 Preparation of risotto with wild blueberries
To prepare the wild blueberry risotto, start by carefully cleaning the fruit, set some aside for the final decoration and transfer the rest to a saucepan with 20 grams of butter .
Cook until the blueberries have flaked and then blend with the help of an immersion mixer and pass the blueberry puree with the help of a colander.
Meanwhile, chop the rest of the butter and melt it in a bain-marie.
Let it cook over low heat to evaporate the watery part and then pour the butter into a container through a colander lined with tightly meshed gauze.
Transfer the liquid to a jar and let it solidify .
In a large pot, heat the oil with the chopped chives, then add the rice and toast for a few minutes.
Add the red wine , let the alcoholic part evaporate and then add the boiling broth a little at a time.
When almost cooked, add the blueberry puree, stir and finish cooking by adding, if necessary, more broth.
Turn off the heat and add a spoonful of clarified butter.
Stir and let it rest for a couple of minutes before serving.
Finish by decorating with the cranberries kept aside and the chives.
If you liked this recipe, you can also try a sweet dish, such as the classic blueberry jam .
storage
We recommend eating this risotto at the moment , when it is still hot and well creamed. We do not recommend freezing in the freezer.
Riproduzione riservata © - WT