Will you be able to resist the rustic zucchini and speck? Here is the recipe with photos and videos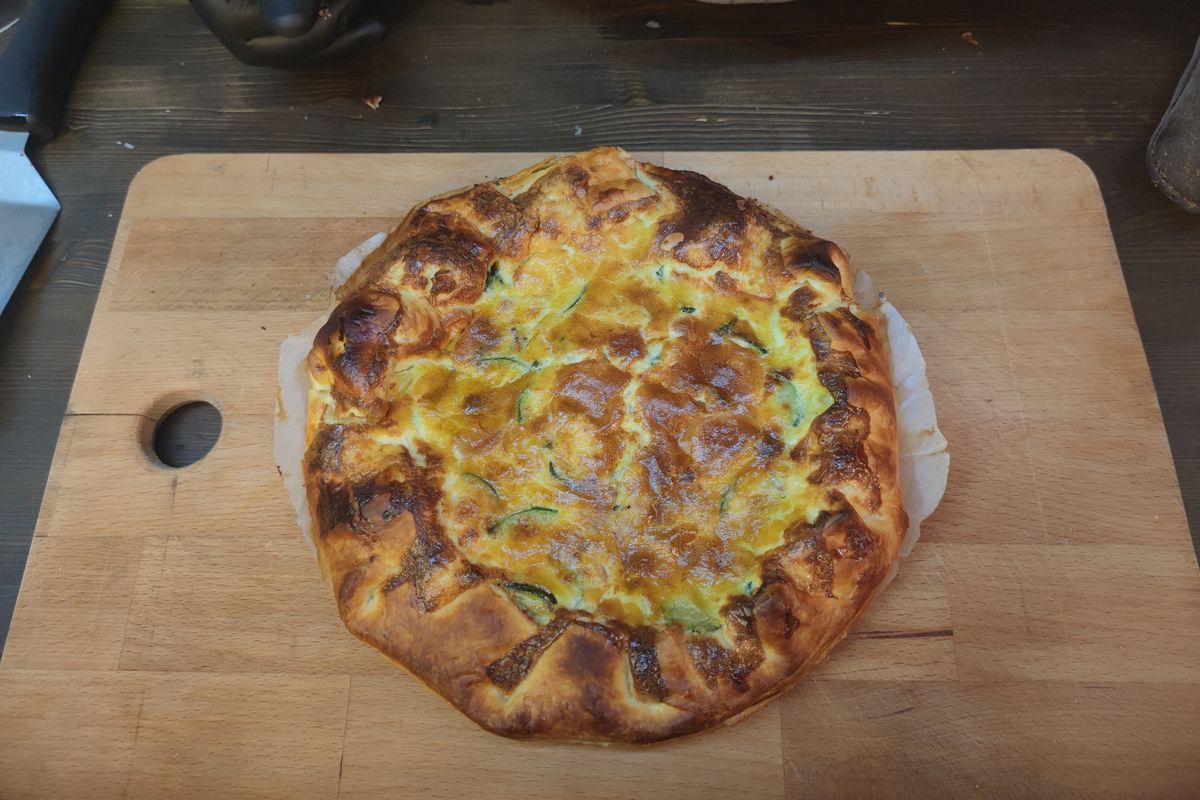 The zucchini and speck savory pie is a savory appetizer perfect to be enjoyed even during trips out of town.
Savory pies are a genre that everyone agrees on if you then prepare them using the tastiest combinations in the kitchen then they really have no rivals. With the zucchini and speck savory pie we hit the nail on the head: the smoky flavor goes perfectly with the more delicate zucchini flavor (and we know this well because there are many dishes that play on these flavours) giving life to one of the most delicious appetizers always good.
You can prepare this rustic zucchini and speck cake with both puff pastry and brisée pastry or opt for a more home-made preparation such as mad pasta . The result will still be amazing and, of course, easy and quick to prepare. Let's see together how to make this rustic zucchini and speck pizza by following our photo steps or the video recipe .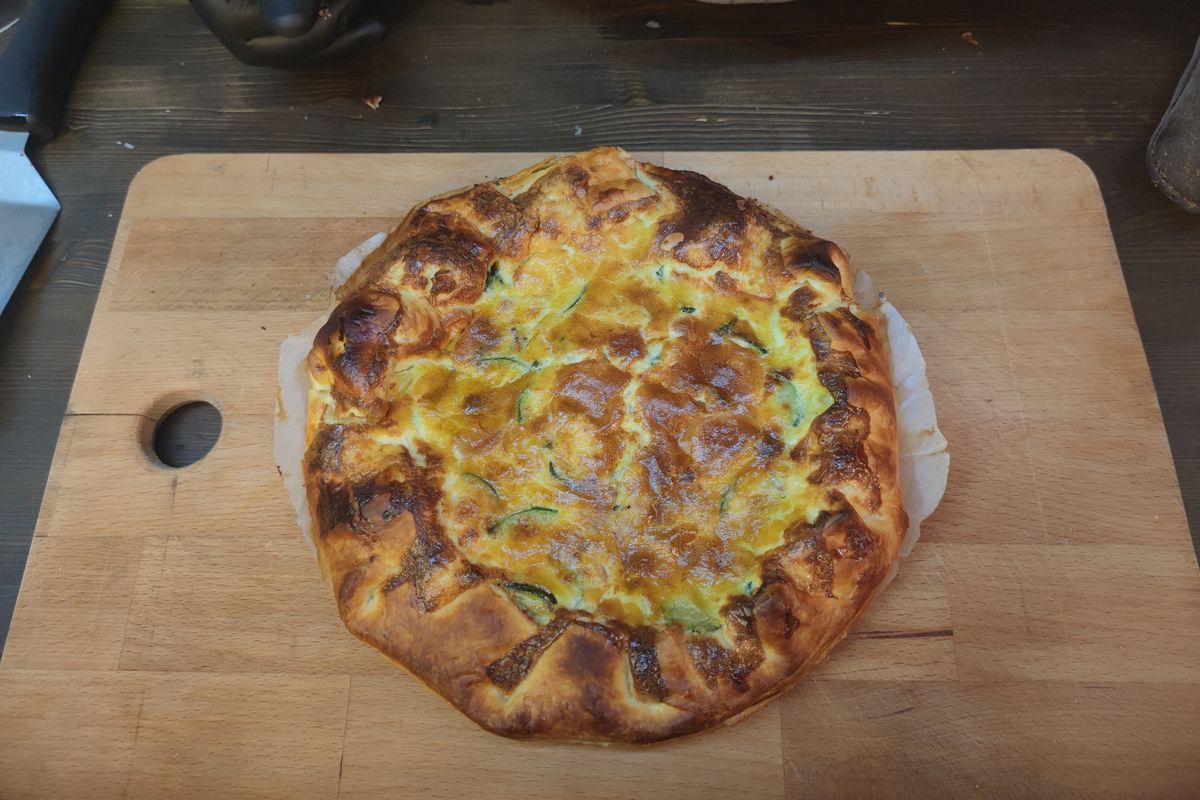 How to prepare the zucchini and speck savory pie recipe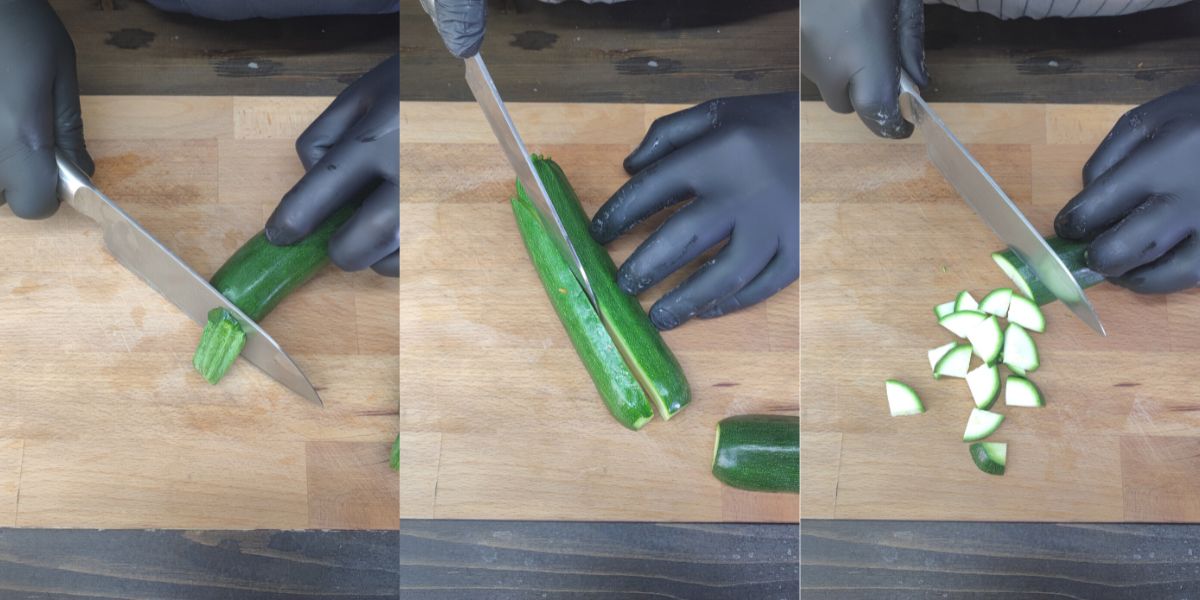 1. First prepare the courgettes : wash them well, remove the ends and after having cut them into quarters lengthwise, cut them into chunks.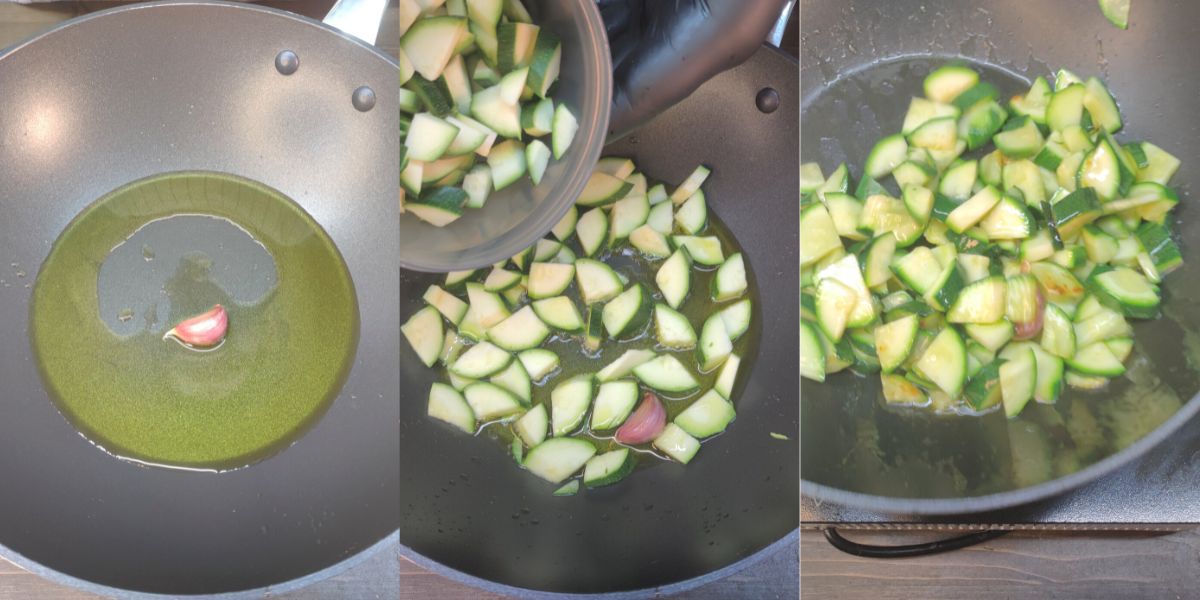 2. Transfer them to a pan with the oil and the garlic clove and cook them for 10-15 minutes , adding salt and pepper last and setting them aside.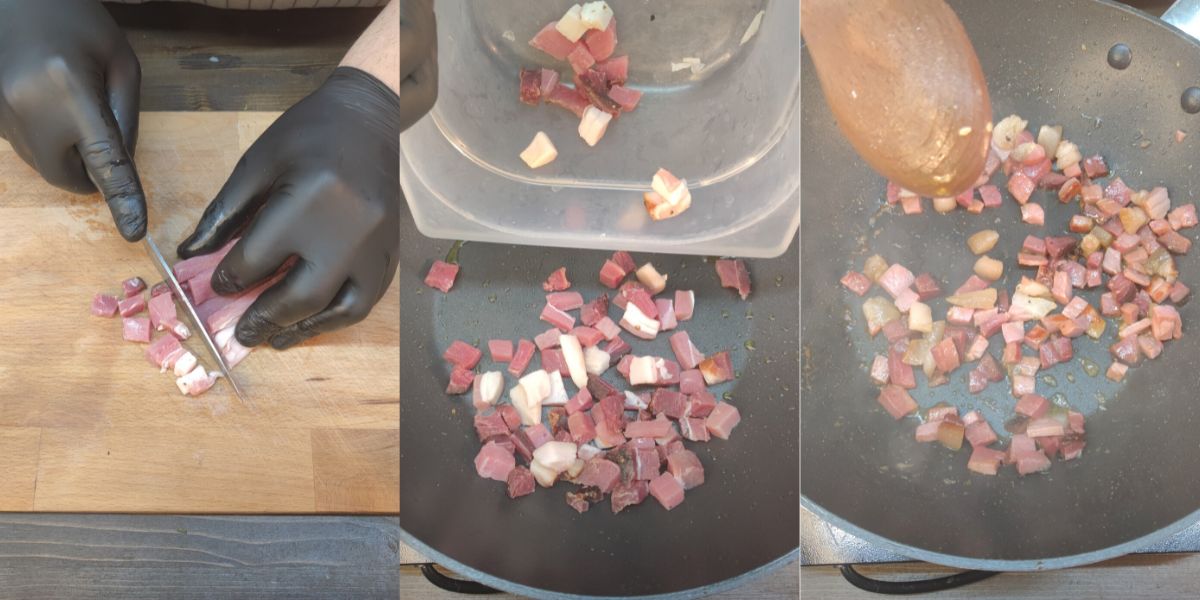 3. Cut the speck into cubes or strips and toast it in a pan, when it's nice and crispy add it to the vegetables, eliminating the garlic.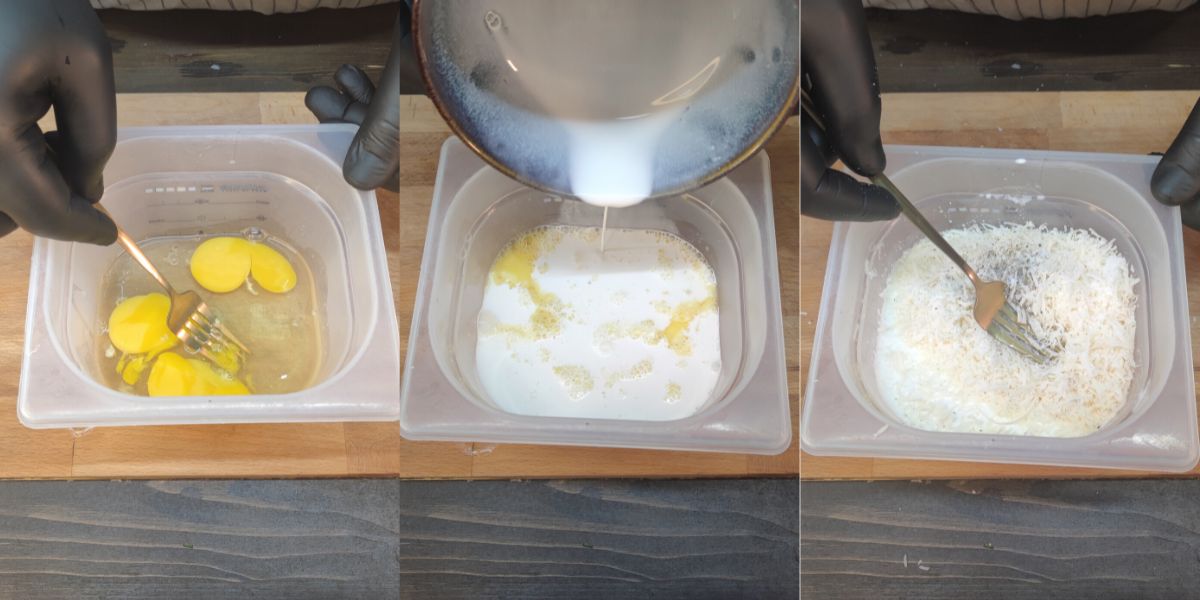 4. In a bowl, beat the egg with a fork, add the cream, about 50-60 g of grated cheese, salt and pepper and mix everything well.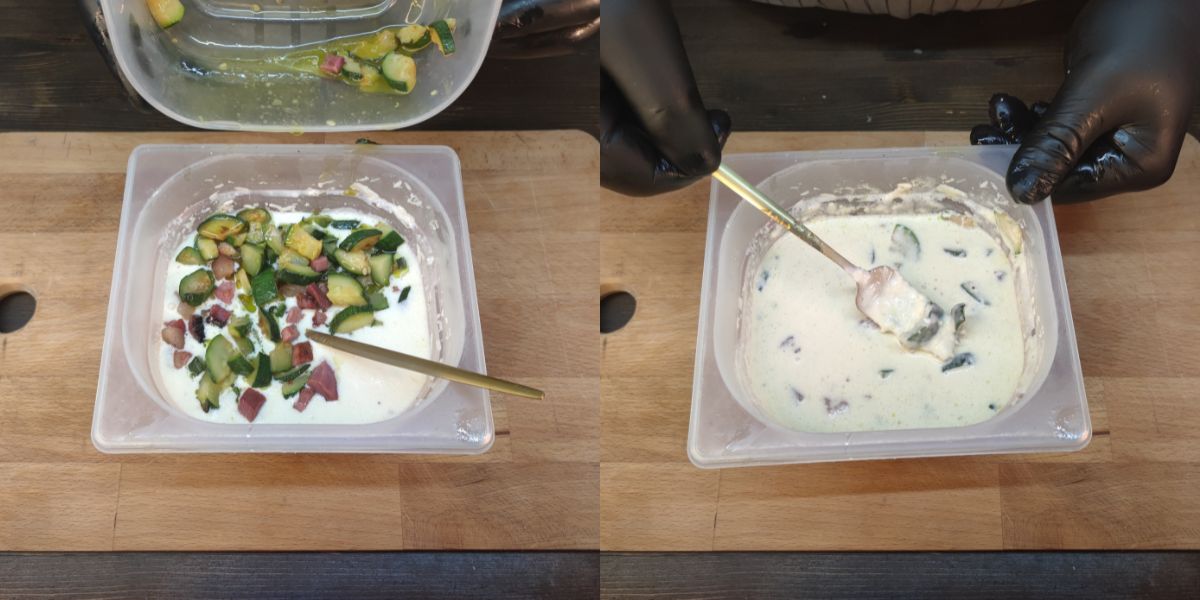 5. Then add the vegetables and speck and give it a final mix, adjusting the salt as needed.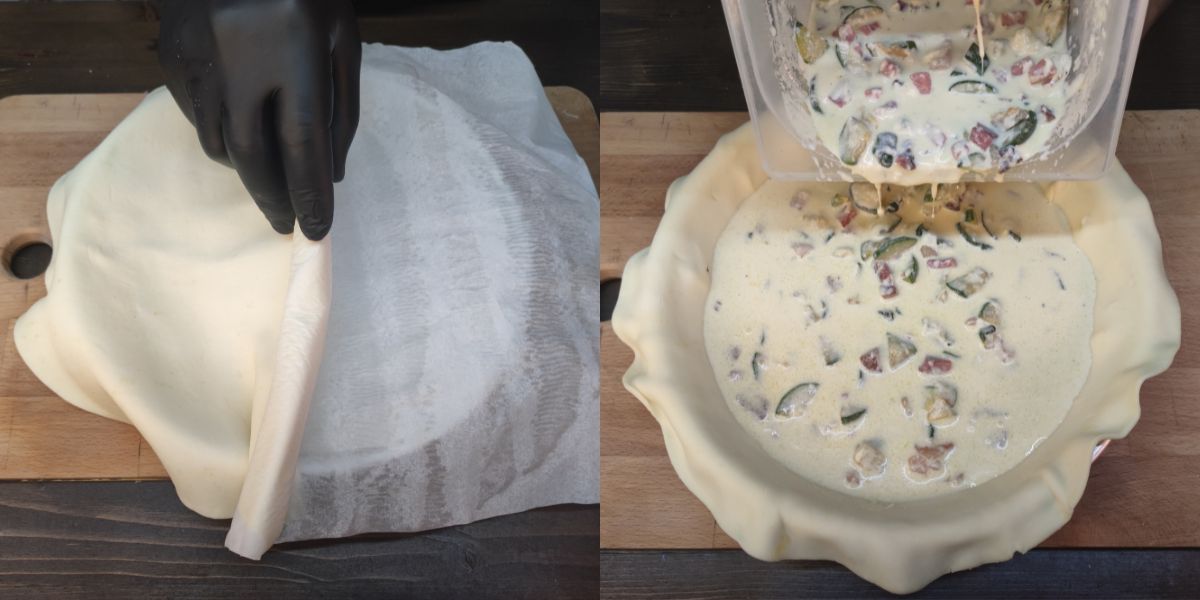 6. Roll out the puff pastry into a 24-26 cm diameter pan allowing the excess edges to protrude from the pan, then pour the filling.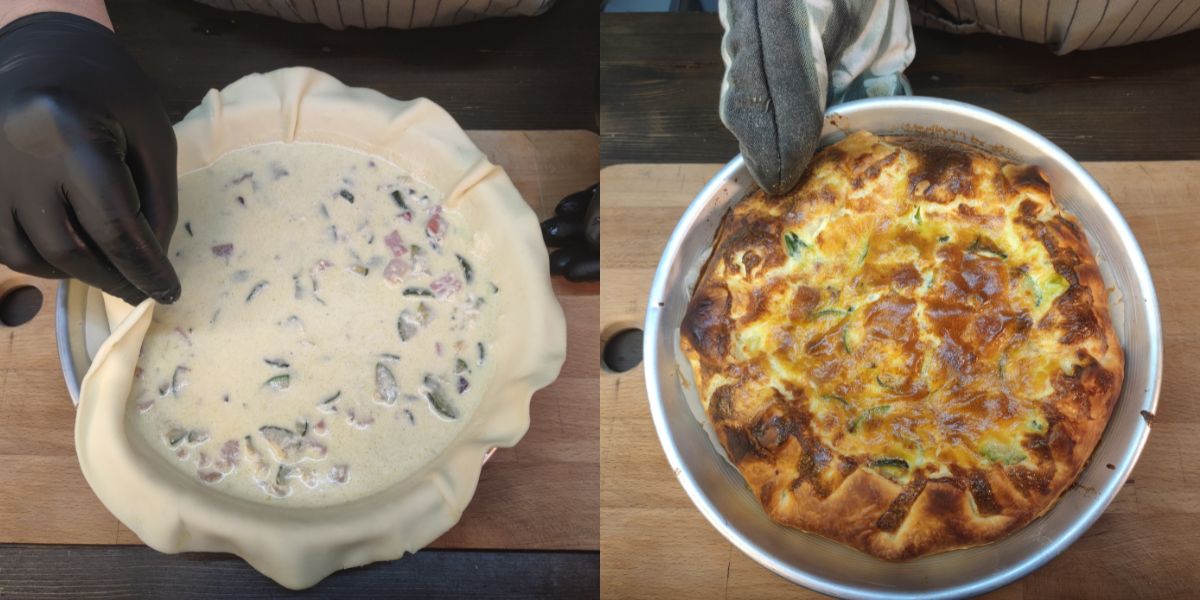 7. Fold the edges inwards and bake at 200°C for 20-25 minutes . Your zucchini and speck quiche is ready when the surface is golden brown.
Staying on the subject of quick and easy recipes, we suggest you also try the zucchini and pepper savory pie , perfect if you are looking for a vegetarian variant.
storage
The savory pie with zucchini can be kept in the refrigerator for 2-3 days , well covered in plastic wrap. We advise you to consume it at room temperature or slightly heated in the oven.
Riproduzione riservata © - WT