With a creamy filling, cannelloni with mushrooms is served!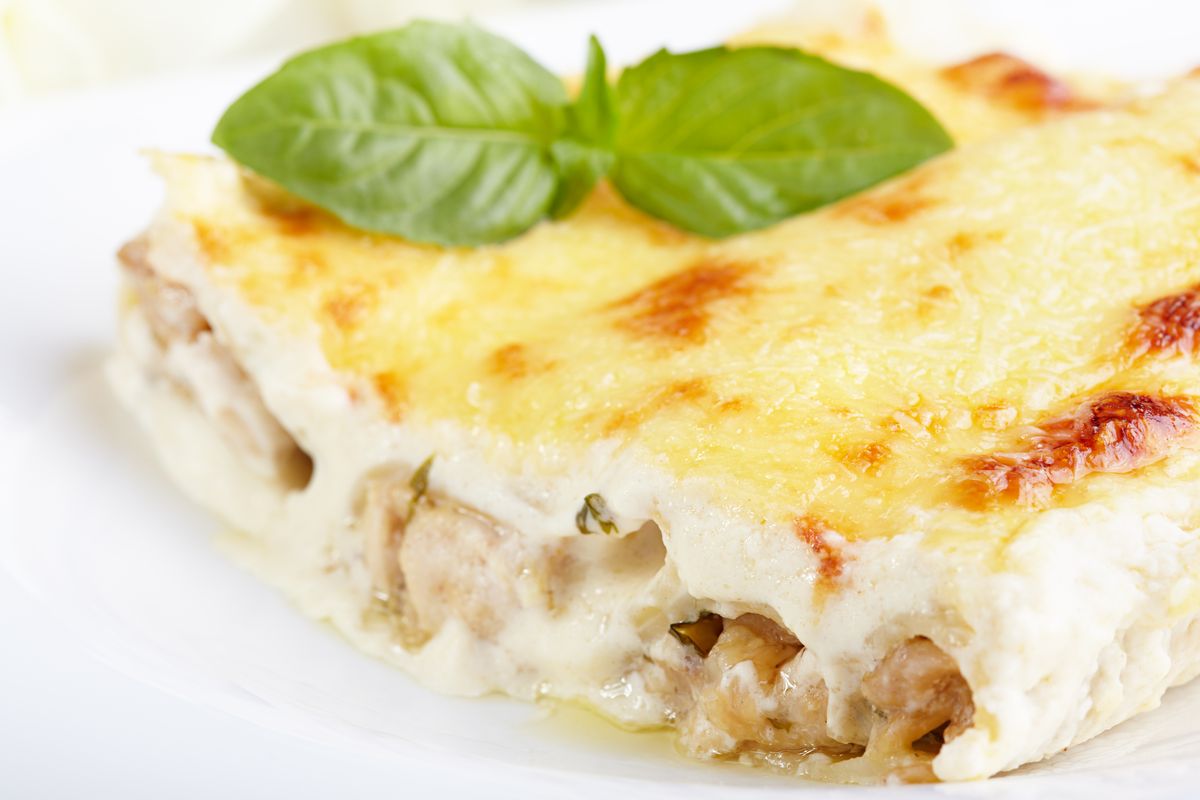 To make a lunch special, serve the cannelloni with mushrooms, very creamy thanks to the presence of the béchamel and with an autumnal flavour.
Did you know that the recipe for cannelloni with mushrooms and ricotta is easy to make at home? With little effort, you can present a rich and delicious first course at the table. In reality, its preparation and its ingredients are very simple. The main product is mushrooms, which give the whole dish an autumn flavor . These are part of a creamy filling , prepared with a ricotta base, and combined with a sauce enriched with lots of béchamel . With this first course you will conquer the palate of any guest!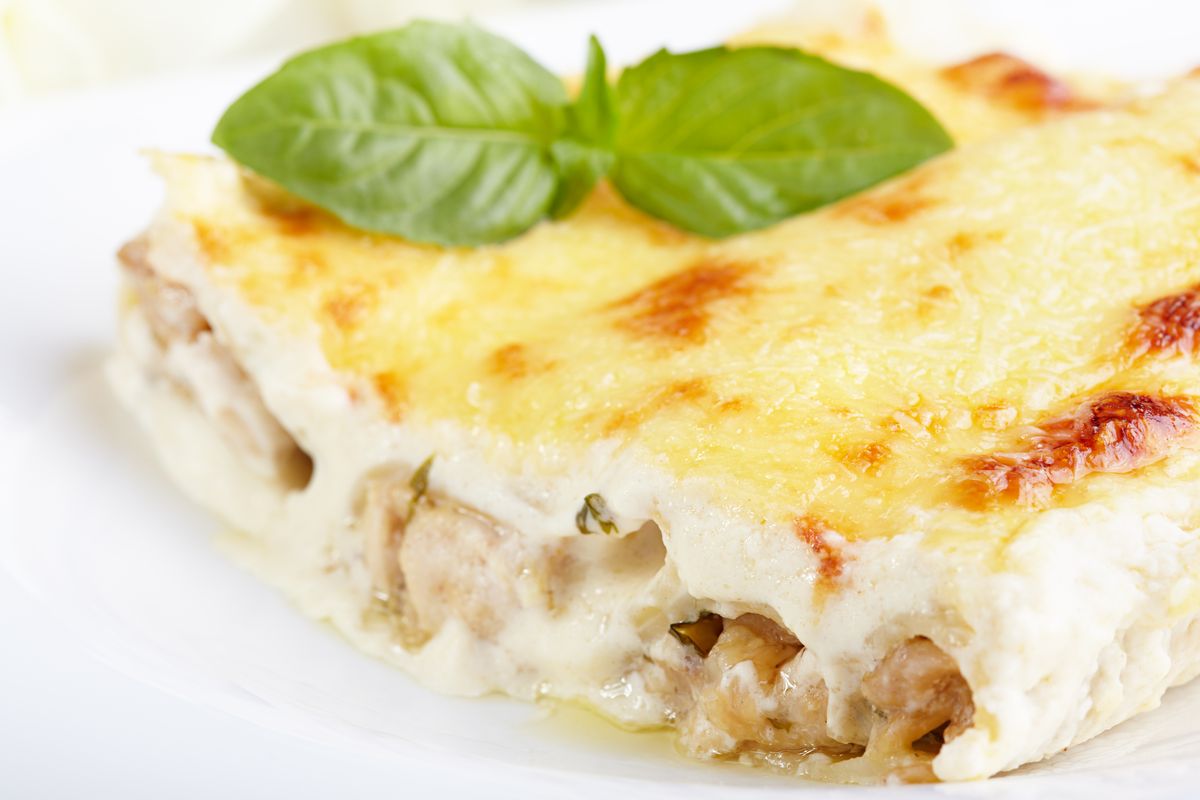 Preparation of the recipe for cannelloni with mushrooms
To begin with, clean the mushrooms: if you don't like washing them under water, clean them with a damp cloth and take a small brush to remove any traces of dirt.
Cut the central stem and divide them into slices .
Take a pan, pour the oil into it and heat it on the stove.
Pour the mushrooms inside and season with salt and pepper. Cook for about 2 minutes.
Season with a handful of chopped parsley and stir with a wooden spoon while they cook.
When cooked, turn off the heat and transfer them to a bowl. Add the ricotta ( after having drained the whey).
Mix and amalgamate the ingredients with a spoon, to obtain a homogeneous filling.
Take the baking dish in which to cook everything and cover the bottom with a light layer of béchamel.
Take one cannellone at a time and stuff it with a little filling, then place it in the baking dish. Continue in this way for all the cannelloni.
Cover the cannelloni with the rest of the béchamel and sprinkle with the breadcrumbs and grated Parmesan.
Bake in the oven at 180°C for 30 minutes . At the end, take it out of the oven and let it cool down.
storage
Cannelloni stuffed with mushrooms are an autumn first course that everyone likes. The best advice is to consume them as soon as they are made, for lunch or dinner, but you can also keep them for 1 day in the fridge , in an airtight container.
Quite similar and equally delicious are the crepes with mushrooms and béchamel sauce .
Riproduzione riservata © - WT