Wonton soup… and don't call them ravioli in broth!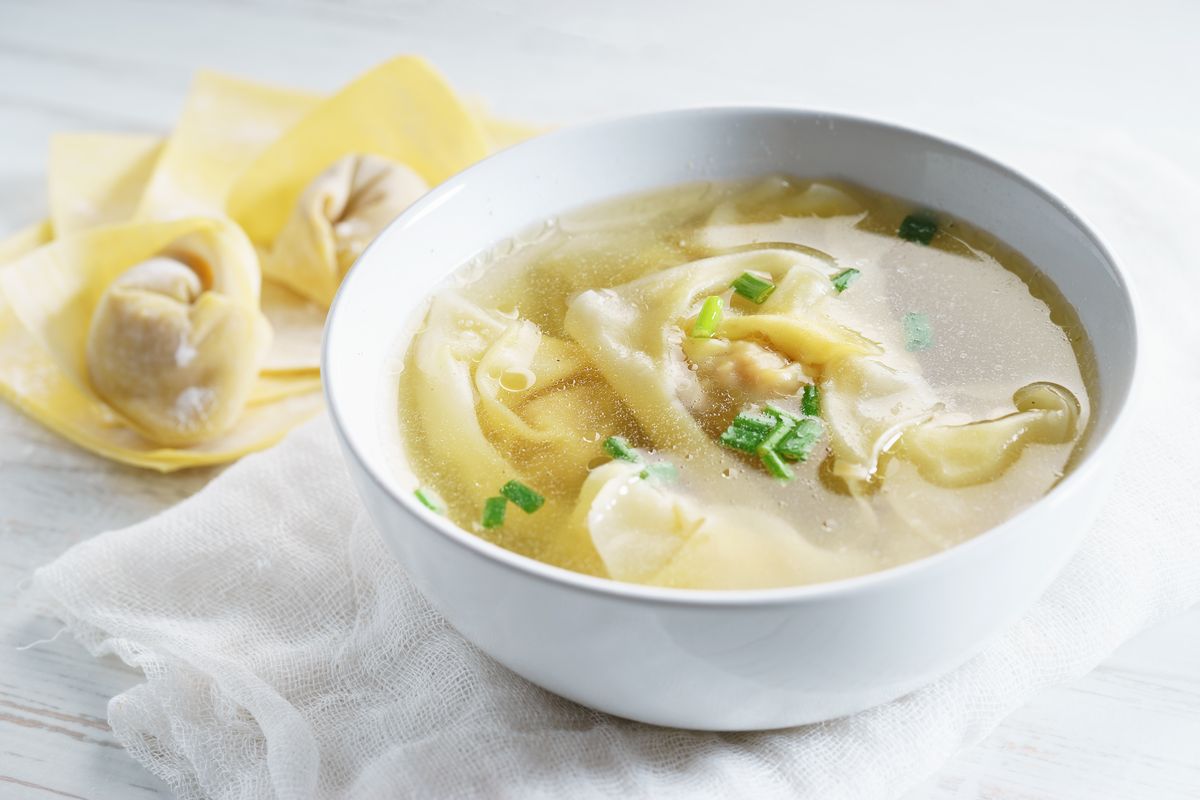 Simple dumplings filled with pork served with a light broth give life to a typical Chinese recipe: wonton soup.
Chinese cuisine is very rich in nuances, thanks to the vastness of its territory. In the West, the best-known recipes are always the same, some modified to suit our tastes, such as Cantonese rice or spring rolls . Of the wonton soap, however, we offer you the original recipe based on pork and vegetable broth.
Wontons are typical Chinese dumplings that can be steamed, boiled, grilled or braised. The flavors are few and simple , and you can use romaine lettuce instead of pok choi. For the rest, a normal supermarket will provide you with all the ingredients necessary for the preparation of Chinese dumpling soup.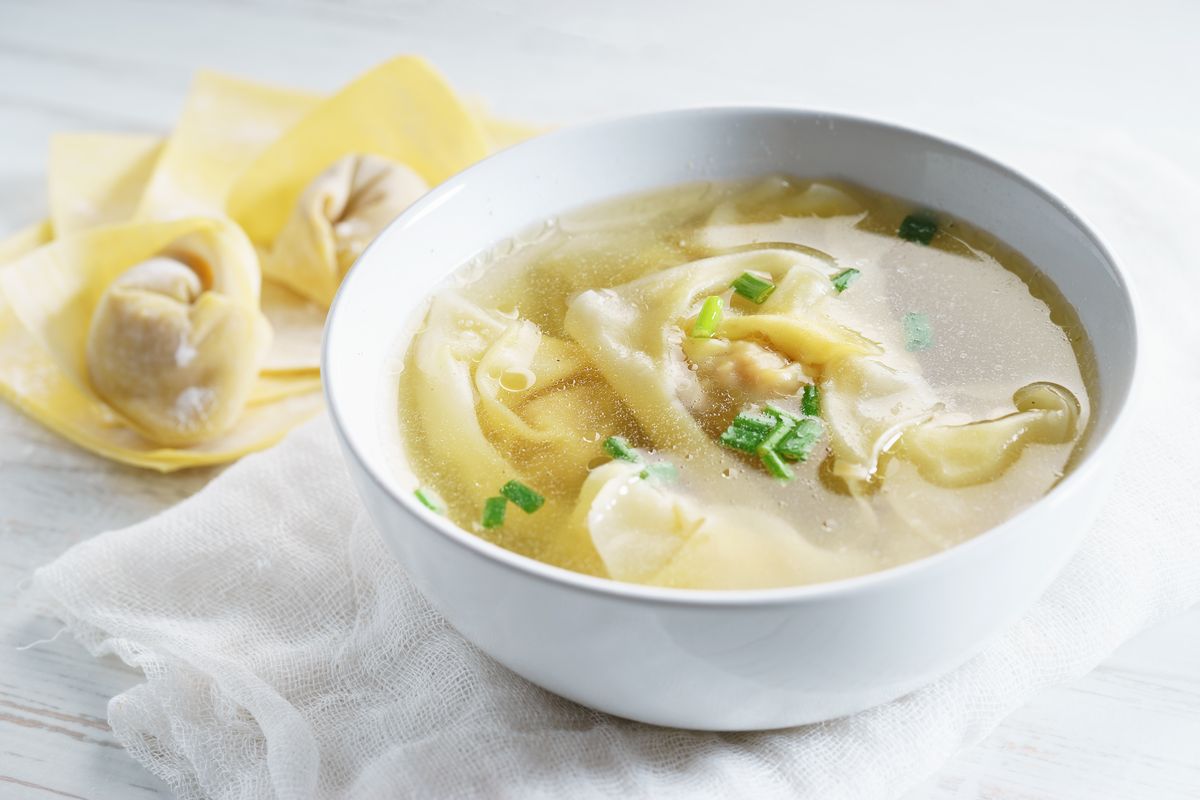 How to make wonton soup recipe
First prepare the ravioli dough . Mix the flour, a pinch of salt and water in a bowl and start kneading until you get a homogeneous dough. Wrap it in plastic wrap or let it rest under an upside down bowl for at least half an hour.
Meanwhile prepare the filling . Chop the green part of the spring onion and add it to the minced meat. Season with rice wine, salt and pepper and mix everything well.
Roll out the ravioli dough very thinly and cut it into 8 cm squares . Place a teaspoon of filling in the center then fold in half, forming a triangle. Press the filling lightly and make the two vertices of the triangle coincide: in shape they will resemble large tortellini (but they should not be closed around the finger).
Boil them in plenty of lightly salted water for 5 minutes .
In the meantime, prepare the broth directly in the dishes by putting in each one a pinch of salt and one of white pepper, a spoonful of sesame oil, 2 ladles of boiling water, the pok choi cut into strips.
Add the ravioli and finish with the sliced ​​white part of the spring onion, a teaspoon of soy sauce per plate and finally some sesame seeds. Serve hot.
Chinese ravioli soup is perfect for an ethnic dinner prepared at home. How about preparing sweet and sour chicken as a second course?
storage
Wontons keep in the refrigerator for a few hours before being cooked. Once boiled, however, it is better to keep them separate from the broth and assemble everything before bringing the dish to the table.
Riproduzione riservata © - WT