Yes, zucchini spaghetti exists and it's simply delicious!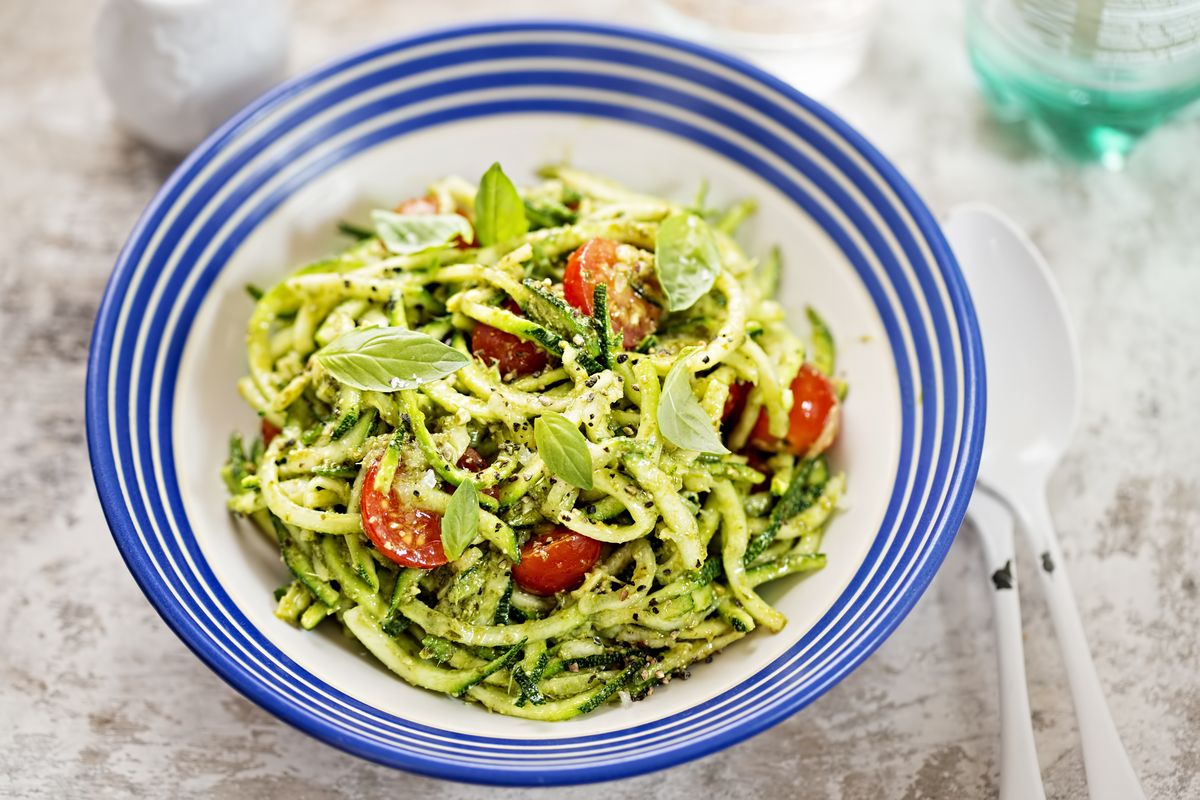 Zucchini spaghetti is a very delicious idea to use these vegetables: raw, cooked and seasoned, let's see how to make them in all the sauces!
Even if you don't have the classic zucchini spaghetti tool, preparing this delicious dish won't be a problem! And indeed, bringing this course to the table will make you impress your guests, since it is a fresh , original recipe that can be seasoned in many different ways. Let's go and see some recipes with raw or sautéed zucchini spaghetti!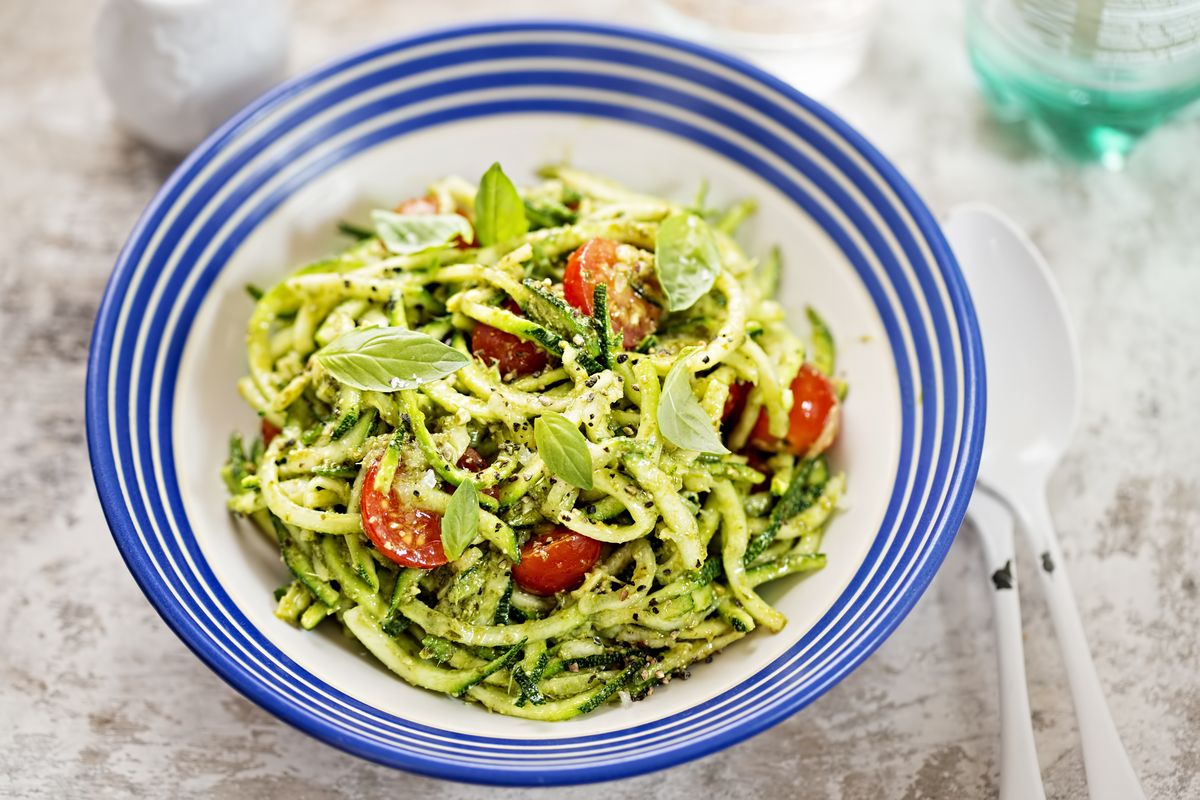 How to make zucchini spaghetti
Take the courgettes and wash them thoroughly under running water, then remove the ends and dry them.
At this point you can decide whether to keep the skin or remove it : in the first case you will create a very captivating play of different shades and colors, as well as different textures in the mouth. If, on the other hand, you remove the skin, you will have softer zucchini.
Now you have to make the vegetable spaghetti: if you have the appropriate rotary machine, all you have to do is follow the instructions, but if you don't have it, you can use a grater with large holes and pass the zucchini vertically. Alternatively, slice the zucchini along the long side with a knife or mandolin, then cut many strips.
Now prepare the sauce, start cooking and complete the dish. Put a drizzle of oil and a clove of garlic in a very large pan to heat up, add the washed and cut cherry tomatoes and let them cook over high heat for a few minutes.
Remove the garlic and add the zucchini spaghetti, taking care to spread them as wide as possible so that they are crunchy.
Leave to cook for 5-10 minutes being careful not to burn the dish (add a drop of water if necessary) and not to flake the pasta. Finally, season with salt and pepper and serve.
How to season raw zucchini spaghetti
If you opt to leave the zucchini spaghetti raw, you can season the zucchini with salt, pepper and a good drizzle of oil, perhaps even adding a spoonful of pesto , to make the dish creamier .
Another idea could be to use cheese , perhaps diced feta: this dish, in fact, lends itself very well to being dressed like a salad, so using fresh ingredients can be a winning choice. Feta, cherry tomatoes and basil are three simple elements to make a fabulous dish !
Recipes with zucchini spaghetti: some tasty ideas
As we anticipated, once ready there are many ways to enjoy them. In fact, zucchini pasta lends itself to many condiments, and even to some variants … hyper-gluttonous! Let's take a look at some of them :
– Zucchini spaghetti with prawns : Sear them in a pan with a drizzle of oil and deglaze with half a glass of wine, then sauté the spaghetti and add the prawns. Season everything and garnish with a handful of black sesame. You will see how good!
– With tuna, lemon and cherry tomatoes: another delicious and very easy variant. Make a quick sauce with onion, tuna, cherry tomatoes and lemon zest. If you love strong tastes , then capers, anchovies and olives are a reinforcement that will make you dream!
– Fried zucchini noodles? Why not! We could not but conclude with an ideal version for those with a sweet tooth . The procedure is very simple: flour the spaghetti and throw them into the boiling oil. And don't forget to dry and salt them !
Also try all our recipes with zucchini !
storage
Zucchini spaghetti should be enjoyed at the moment , as it is made with fresh vegetables and, if possible, at km 0. We do not recommend freezing it in the freezer.
Riproduzione riservata © - WT