Yogurt and cherry cake… an amazing dessert!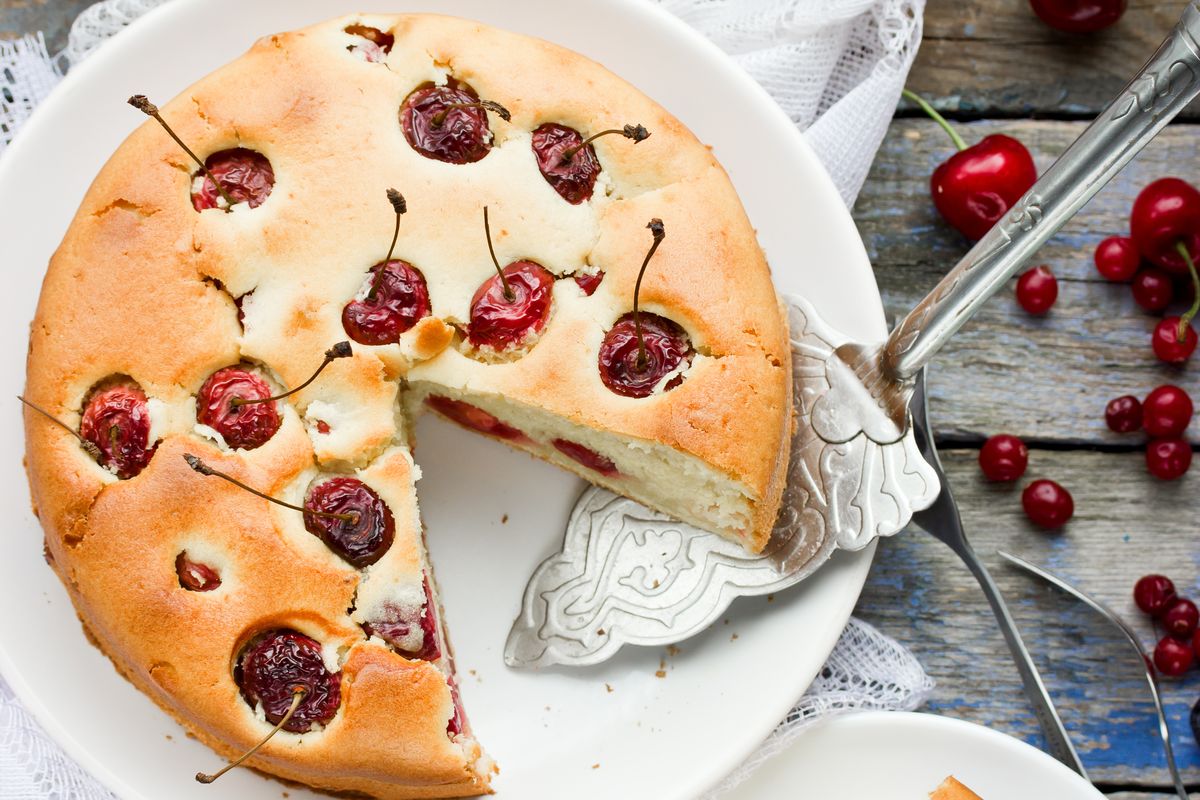 Yoghurt and cherry cake fresh and delicious sweet to serve at the end of a lunch or dinner with friends and that never leaves you unsatisfied.
Who doesn't like cherries? The yoghurt and cherry cake is the ideal choice for those who want to serve a fresh and delicious dessert at the end of a particular lunch or dinner. The preparation is very simple, it will take very few minutes, but the final result will conquer everyone.
Are you curious? Let's go to the kitchen and make this quick and easy dessert together.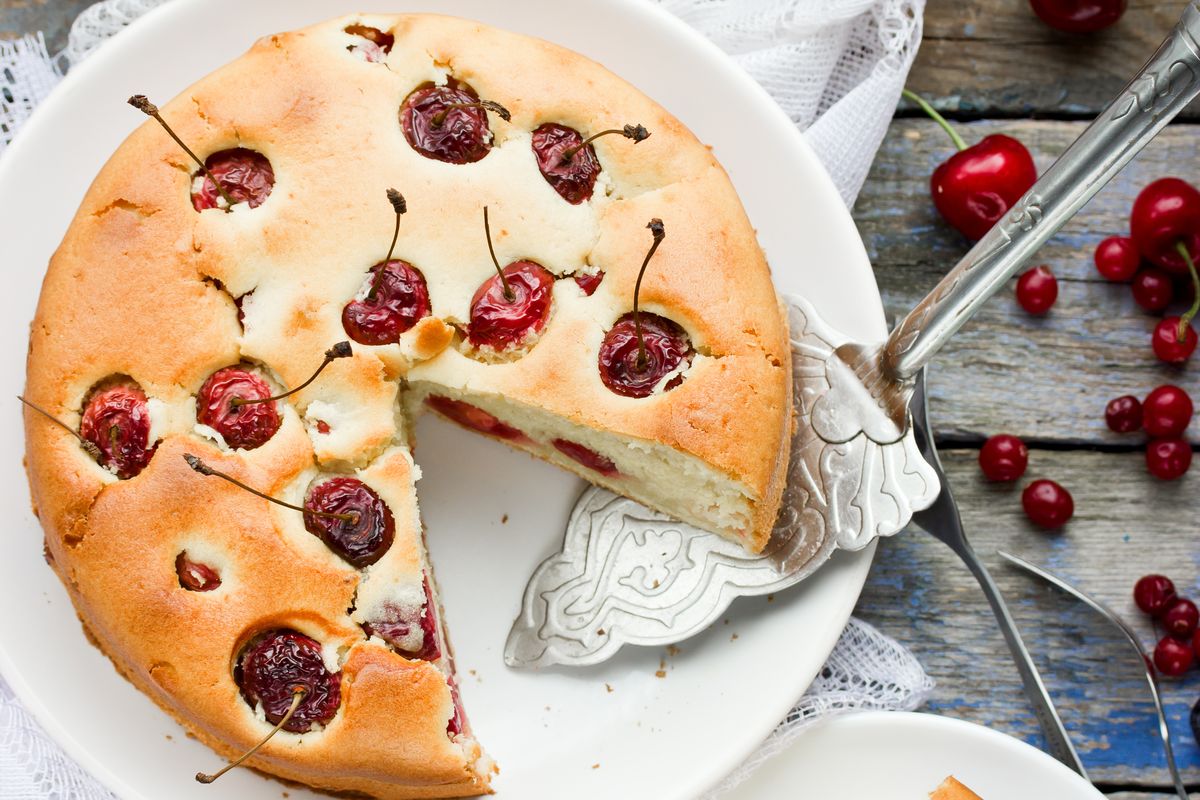 Preparing the recipe for the yoghurt and cherry cake
Start by beating the eggs with the sugar until they are clear and frothy.
At this point add the unsweetened white yogurt (make sure it is at room temperature) and the seed oil. Keep slamming everything with electric whips so that they are best incorporated.
Now add the well sifted powders (flour, baking powder, cornstarch and a pinch of salt) and continue to mix vigorously.
Wash the cherries well, pat them dry and coat them in flour before adding them to the cake mixture (this will help to prevent them from sinking too much during cooking).
Now bake at 180°C for about 40 minutes and remove the cake only when it has passed the toothpick test. Being a very moist dessert, depending on the oven, it may need a few more minutes to cook.
Once cold, unmold and serve.
If you liked this dessert why not try the bublanina too?
storage
We recommend keeping the dessert in a cool, dry place for a maximum of 2-3 days , better if under a special glass bell. We do not recommend freezing in the freezer.
Riproduzione riservata © - WT