You too will go crazy when you taste matte potatoes!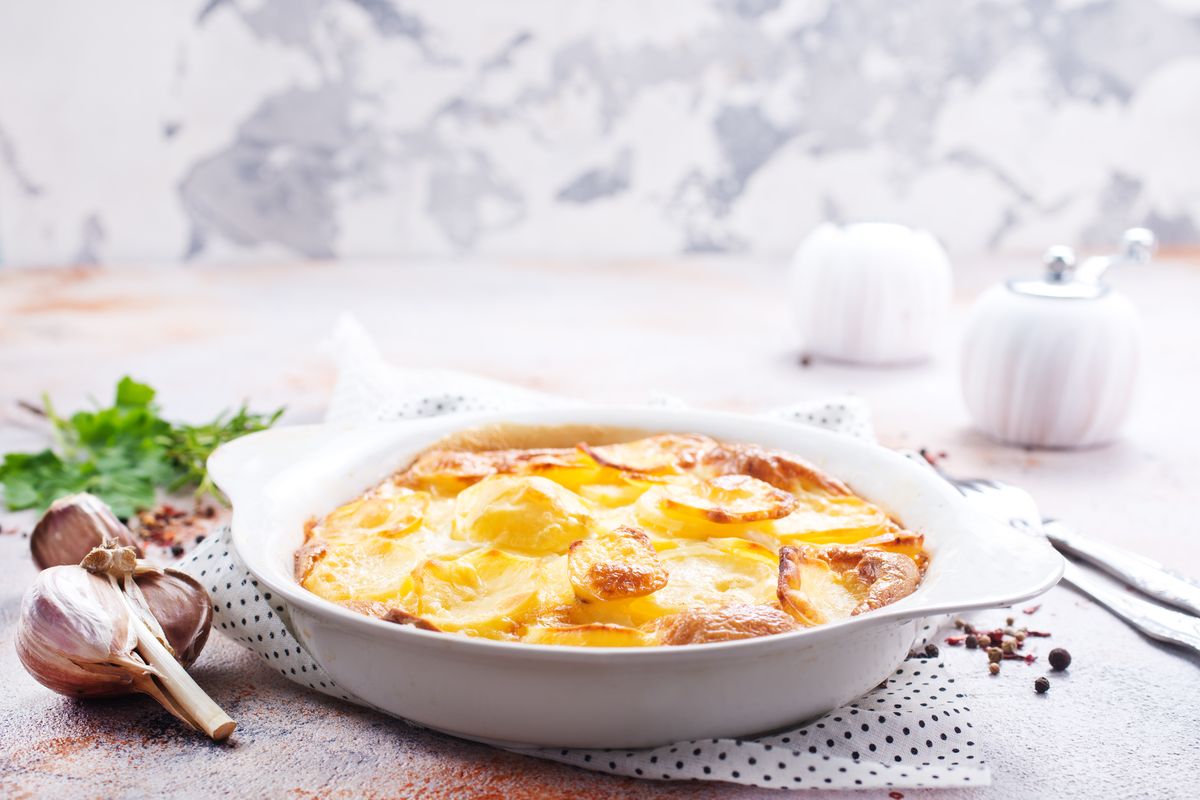 The matte potatoes are layers of previously boiled sliced ​​potatoes enriched with smoked scamorza cheese.
Potatoes are among the most versatile ingredients in our kitchen and allow you to prepare many different recipes. From gnocchi to side dishes, they make everyone agree with their simple but satisfying flavour . Today we make them the protagonists of the table with a side dish that can also be transformed into a second course if necessary: ​​matte potatoes.
Imagine a sort of lasagna made up of slices of blanched potatoes and sliced ​​scamorza cheese, sautéed in the oven and served hot and stringy. Is your mouth watering? Here, this is the recipe for a clever, quick and easy side dish and now we reveal how to prepare it.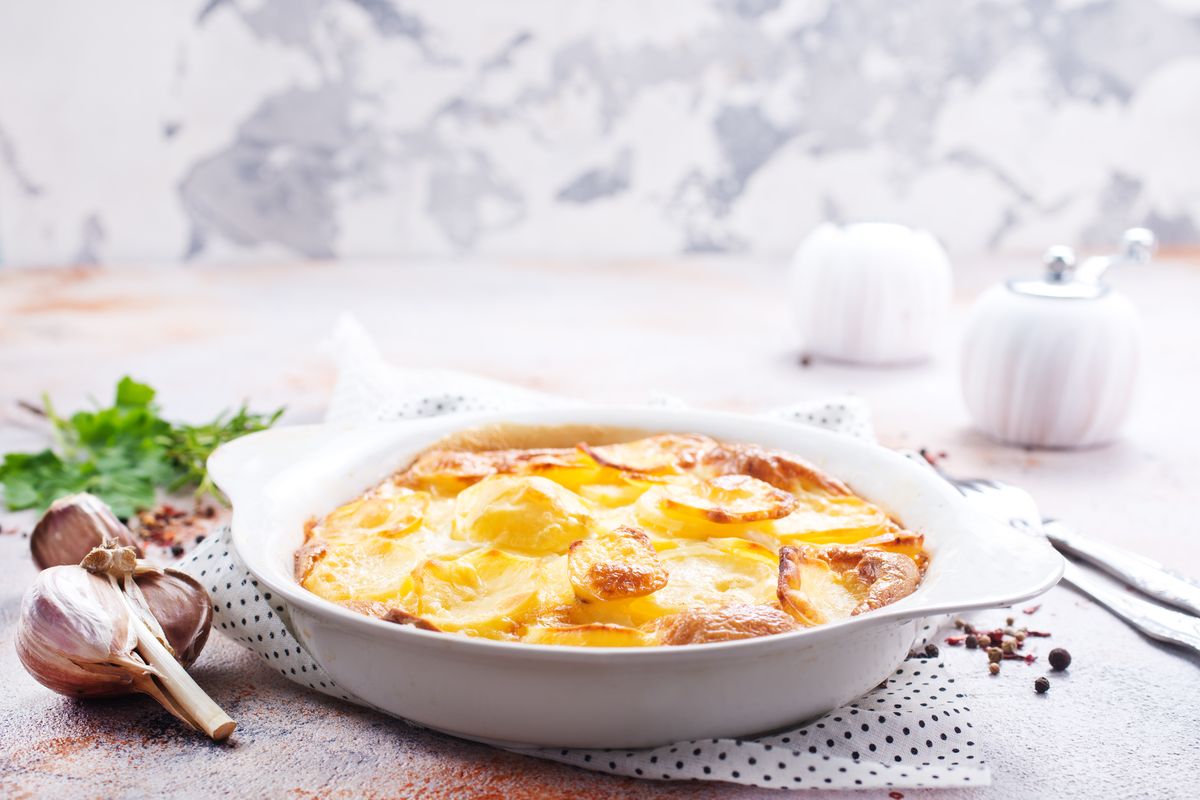 How to prepare matte potatoes recipe
First, peel the potatoes and cut them into slices about half a centimeter thick. Boil them in plenty of salted water for 10 minutes making sure they remain firm.
In the meantime, cut the smoked scamorza into slices of about the same thickness and set aside.
Once the potatoes are ready, you can assemble the dish : butter a baking dish suitable for cooking in the oven and form a first layer of potatoes, without overlapping them. Proceed with one of scamorza cheese and so on, until all the ingredients are used up (keep the scamorza last).
Bake in a preheated oven at 180°C for 20-30 minutes . The scamorza cheese on the surface must be well melted and golden. Serve everything piping hot as a side dish or as a second course by adding a grating of pepper.
Always excellent to serve as a side dish are our baked potatoes in their skins : which of the two recipes do you prefer? We undoubtedly this stringy version with scamorza!
storage
The matte potatoes can be kept in the refrigerator for a couple of days, well covered in plastic wrap. When heating them, in the oven or in the microwave , make sure that the cheese has returned to spin.
Riproduzione riservata © - WT