Zeppole di Carnevale: don't call them pancakes!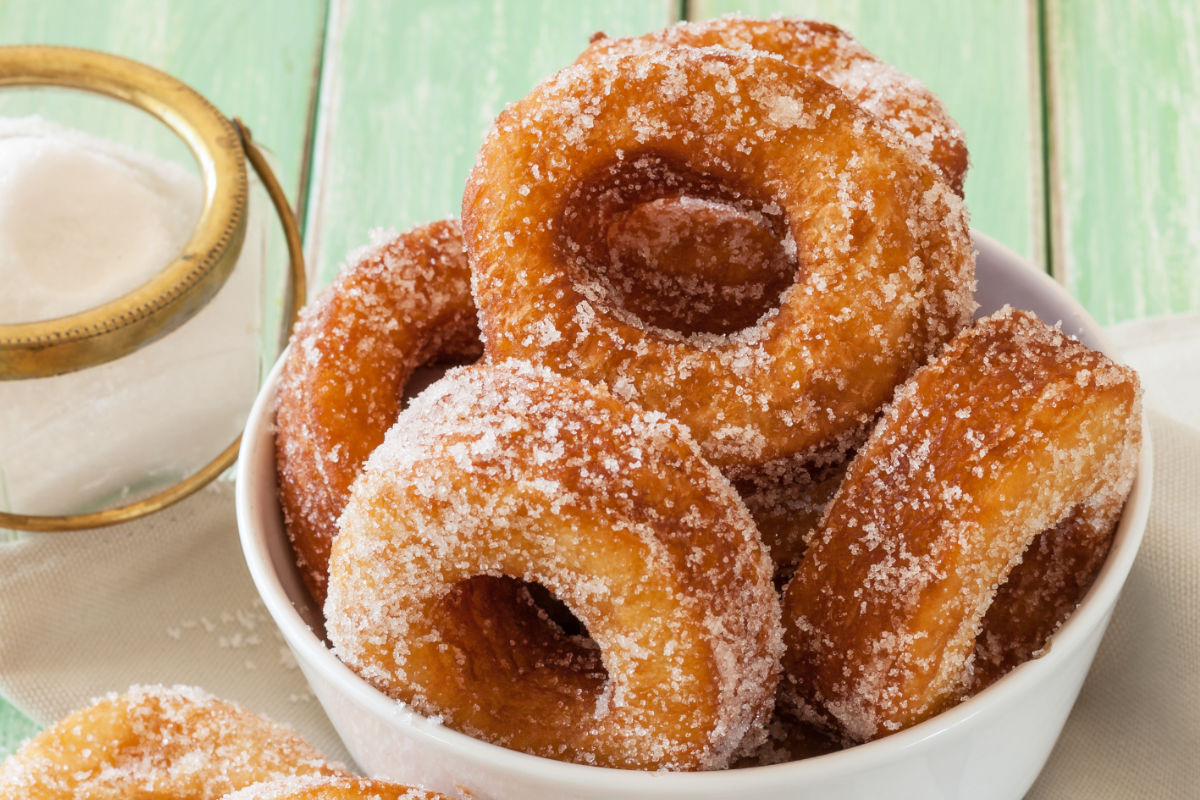 At Carnival, every fried dish is therefore the go-ahead for our recipe for Carnival donuts: a truly amazing typical dessert.
Whatever anyone says, Carnival desserts are nothing without a good fry . On the other hand, we are preparing to face a period of Lenten fasting and tradition has it that we spend the week having fun and eating. Carnival zeppole could be a nice way to try this category of recipes, but we have to warn you. Fried Carnival donuts demand attention and require a fairly long leavening .
This, together with a soft dough, are the fundamental characteristics for obtaining soft and light zeppole. Conversely, disaster is assured. There is also another trick that we will reveal to you during the work to obtain soft donuts. Ready?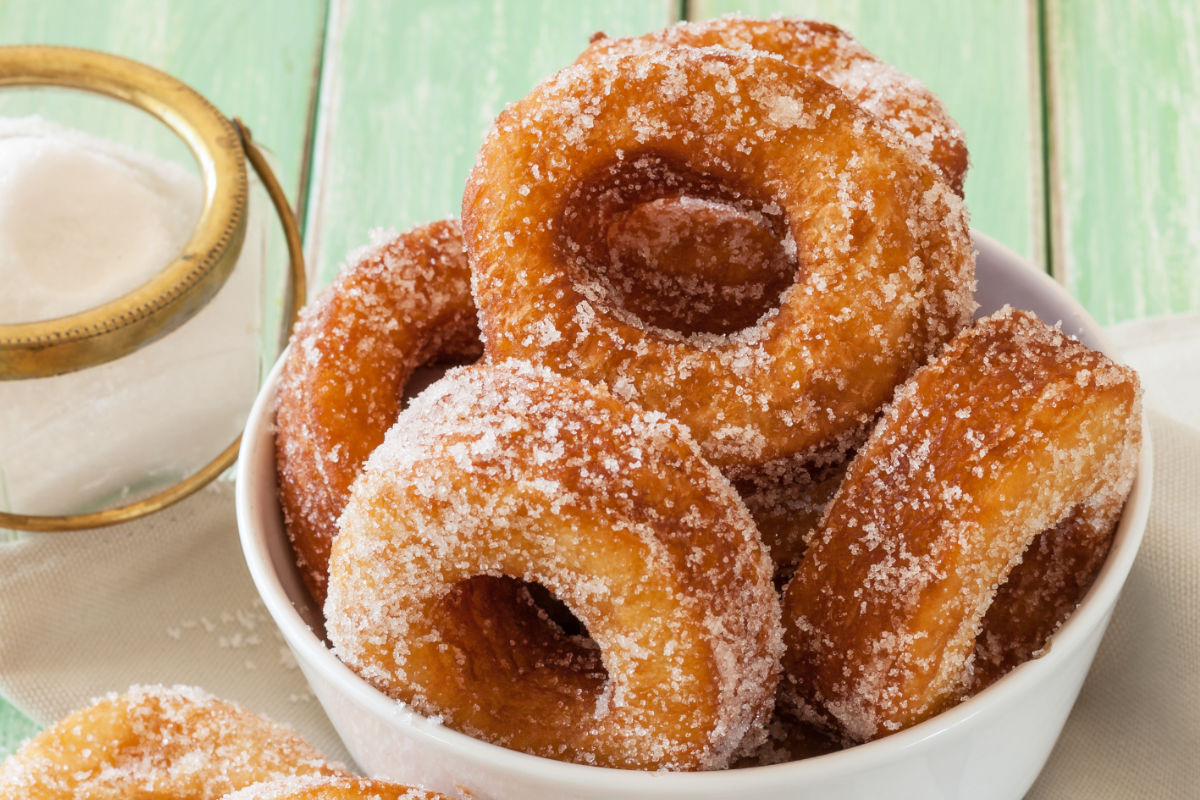 How to make the recipe for fried Carnival donuts
To prepare the zeppole, mix the flour , sugar and a pinch of salt in a bowl.
On the side, dissolve the yeast in the milk and add it to the flour, starting to mix with a wooden spoon.
Also add the lightly beaten eggs and the soft butter cut into small pieces. Finally, perfume with the grated rind of the orange and with the aniseed liqueur .
When the dough has compacted, finish working it with your hands, transferring it to the pastry board, in order to obtain a smooth and homogeneous dough .
Transfer it to a bowl and let it rise for 30 minutes.
After the first leavening, remove portions of dough and form balls, working them with your hands. Then make a hole in the center by inserting two fingers and spreading slightly. This way you will get the classic donut shape.
As they are ready, transfer them onto a baking sheet lined with parchment paper and let them rise covered with a cloth for another 20 minutes.
Heat the oil in a pan so that there is at least 5 cm of it. The optimum temperature is 170°-180°C .
Fry the donuts a few at a time, turning them after a few minutes so that they are golden brown on both sides. The trick to obtaining perfect leavening even when frying is to shake the pan slightly as soon as the donuts are dropped.
Once ready, drain them with a slotted spoon and transfer them to a sheet of absorbent paper .
Pass them while still hot in granulated sugar .
How to cook Carnival donuts in the oven
As said at the beginning, it is not a respectable Carnival if there are no fried sweets . But if you want to prepare the zeppole in the oven you can do it. Cook them at 180°C for 20 minutes , until they are swollen and golden. However, you cannot pass them in granulated sugar because it will not stick: decorate them with a sprinkling of icing sugar.
This Carnival recipe shouldn't be confused with either potato zeppole or St. Joseph's zeppole , prepared for Father's Day .
Riproduzione riservata © - WT