Zero ideas for dinner? The solution is the broccoli savory pie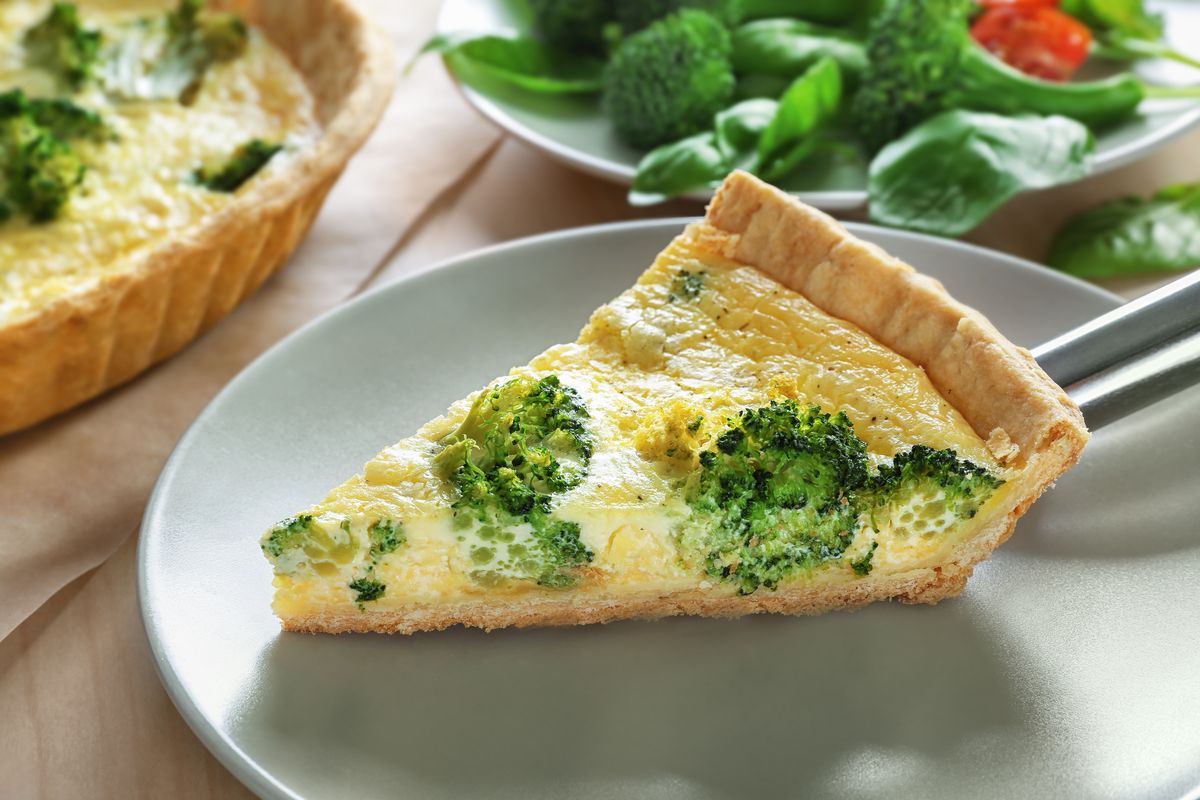 The broccoli savory pie recipe is one of the most interesting recipes for using vegetables in quantity. Here's how it is prepared.
The broccoli savory pie is a really simple preparation, a "dinner saver" recipe perfect for using seasonal vegetables in abundance . Broccoli is a type of vegetable not always loved by everyone, but it takes very little to transform it into a unique and tasty dish like this one. Let's see immediately how to prepare this delicious rustic broccoli pie.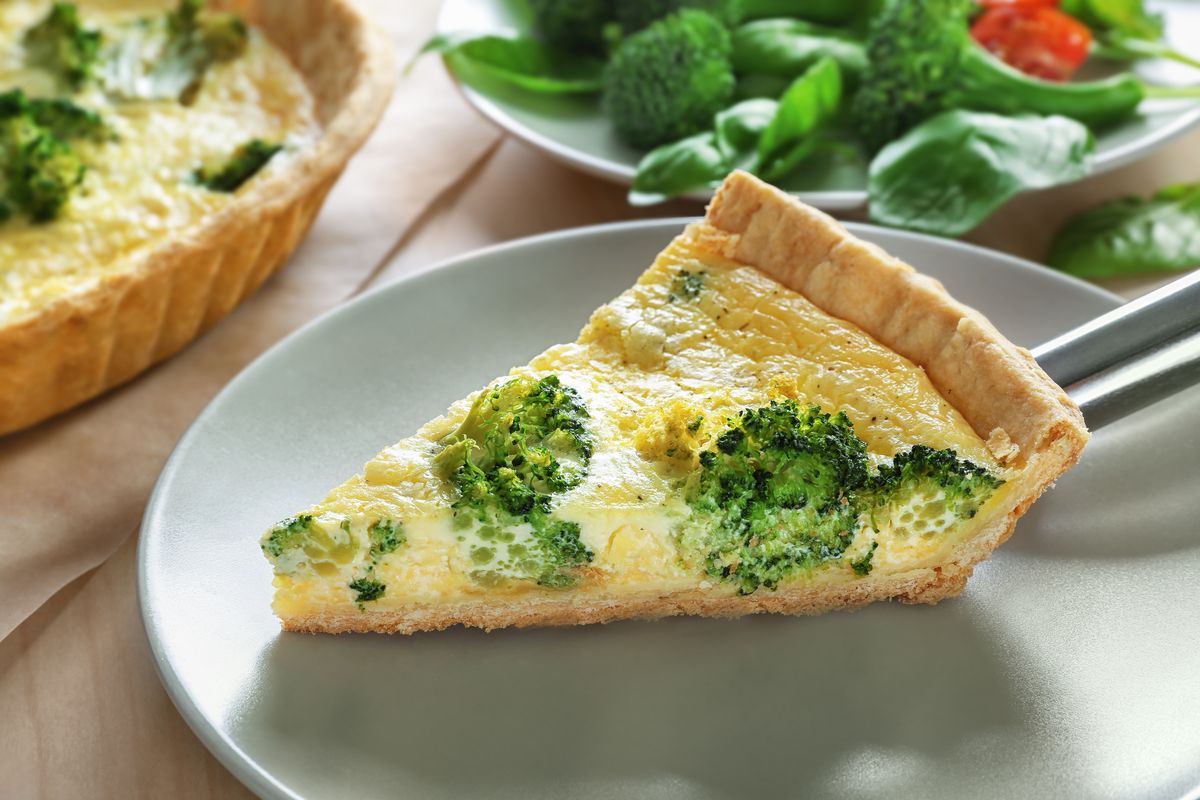 Preparation of the broccoli savory pie
To make the broccoli quiche, first clean the broccoli by cutting the stem and removing the hardest leaves. Wash the broccoli then put a pot of water on the stove.
Wait for the water to boil, add salt and dip the vegetable inside.
Drain them after about 10 minutes and set aside. Take a pan, grease it with a drizzle of oil and put it on the stove, brown the garlic for a few moments then add the blanched and chopped broccoli.
Sauté them over high heat, season with salt and pepper, then turn off the heat and remove the garlic.
Pour the broccoli into a bowl, add the beaten egg, the ricotta, the grated Parmesan and the diced fontina. Mix well.
Unroll the puff pastry and line a round cake mold with it. Prick the base with the fork tines and stuff the puff pastry with the broccoli and cheese.
Fold the edges of the pastry inwards and bake in a preheated oven at 200 ° C for 30 minutes . When cooked, remove the broccoli cake from the oven, let it rest just for a few moments, then cut into wedges and serve.
storage
The broccoli quiche can be stored in the refrigerator for 2-3 days closed in an airtight container or covered with cling film.
How about trying the baked broccoli au gratin too?
Riproduzione riservata © - WT