Zero ideas for using fruit? Let's prepare the kiwi and apple smoothie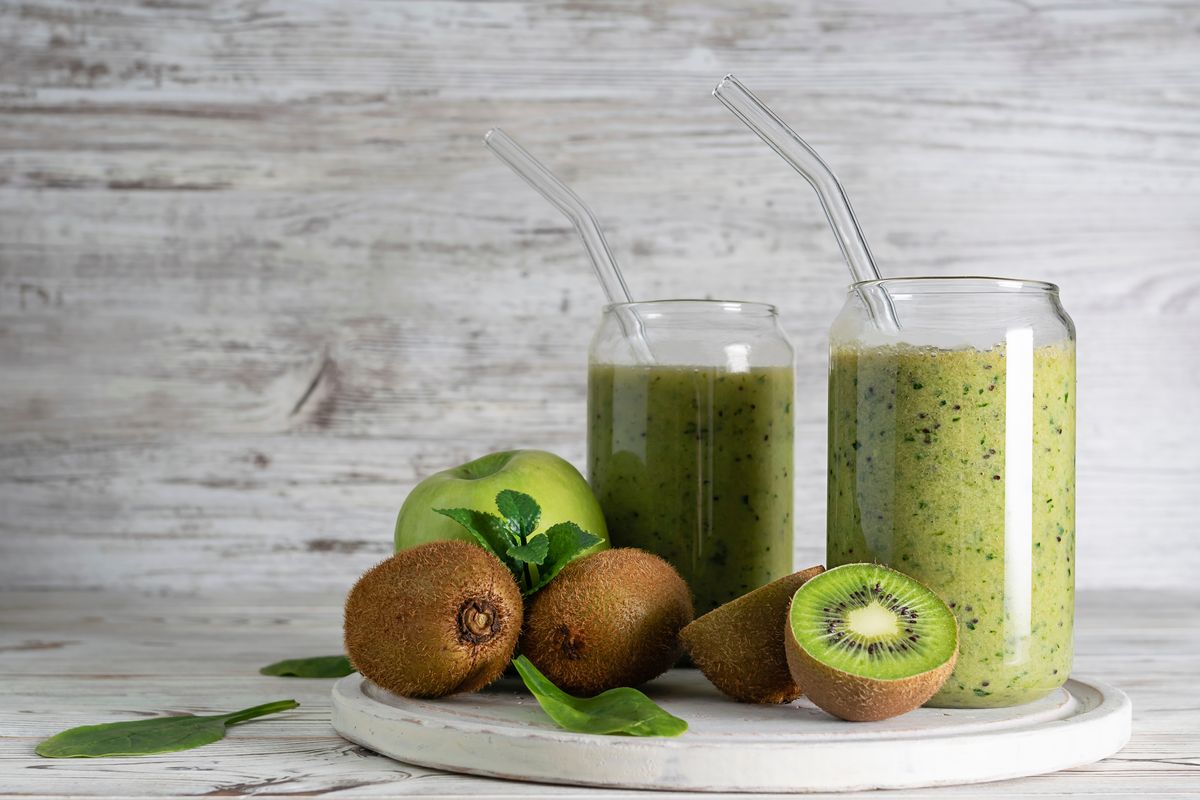 The kiwi and green apple smoothie is a fresh, tasty and thirst-quenching drink. Discover now all the secrets to prepare it in a few minutes.
Are you looking for a different way to enjoy fruit ? Try the kiwi and apple smoothie. This smoothie differs from the kiwi and apple smoothie, why? Drinks such as "smoothie", which we can literally translate with the term puree, are based on pureed fruit or vegetable pulp to which yogurt is added. The smoothie, on the other hand, involves the use of milk or water in order to obtain a more liquid drink.
Below we explain how to prepare the simplest recipe, which features kiwis and apples, but you will be interested to know that there are many other variations that you can prepare. Some idea? Fruits such as apples and kiwis are well suited to be combined with other fruits such as bananas and strawberries. In addition, if you want to make your drink even healthier , you can also add two tablespoons of chia seeds. Now let's see the steps of the apple and kiwi smoothie recipe.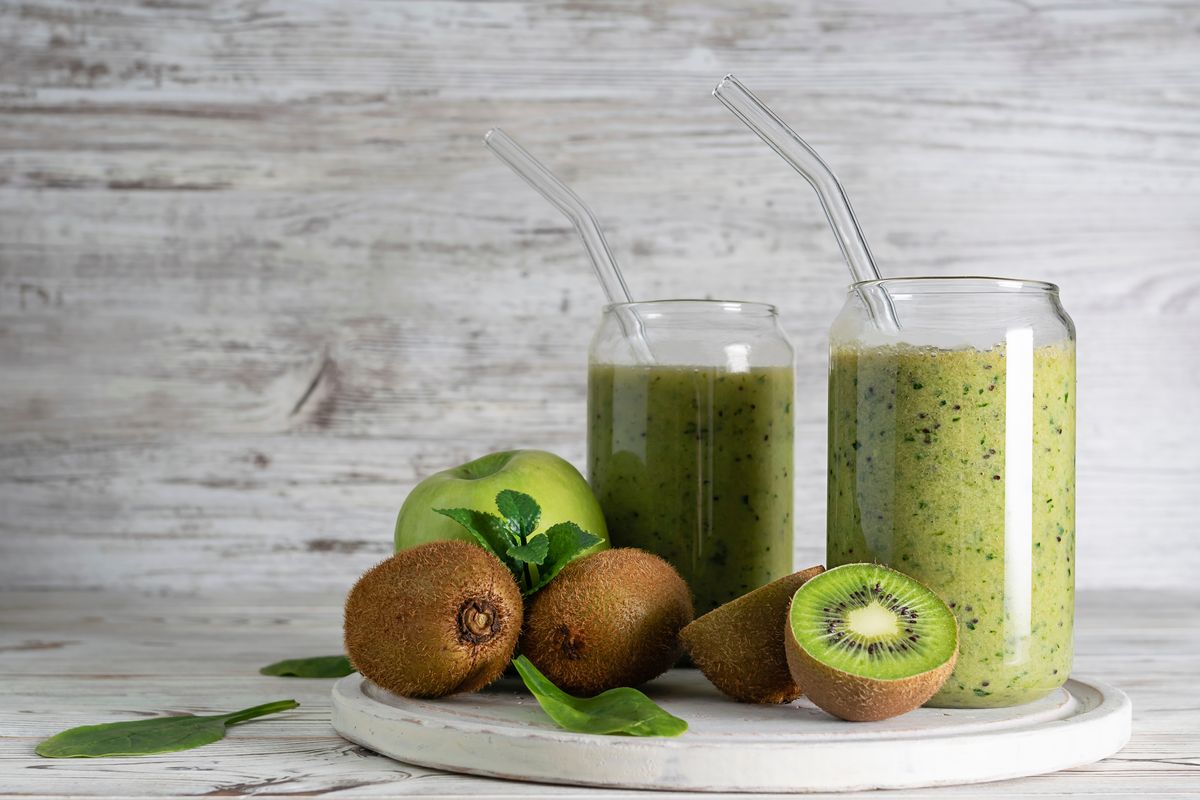 Preparation of the kiwi and apple smoothie
First take the green apples, cut them into wedges then remove the core and the peel. Also peel the kiwi and cut it into pieces.
Pour the fruit into the blender, then add the water or milk according to your taste and the sugar. Blend at maximum speed until you get a homogeneous puree.
Fill two glasses with ice cubes (optional), pour in the smoothie and enjoy immediately!
storage
Cut and blended fruit tends to oxidize in the short term. For this period we recommend consuming the fruit smoothie thus prepared immediately after preparation.
If you like to prepare healthy and tasty drinks, we cannot fail to recommend the coconut milk and banana smoothie recipe.
Riproduzione riservata © - WT